Joesph's Pita Bread is made using flax, oat bran, and whole wheat. Looking at the ingredients, it seems to be the healthiest pita bread on the planet! But is Joseph's Pita bread keto?
Joseph's pita bread is moderately keto since it contains 4g net carbs. You can easily accommodate one pita in your daily carb limit on keto.
While it has 8 grams of total carbs, 4 grams of those come from fiber. And since fiber is non-digestible, it is deducted while calculating net carbs.
Sometimes you just need a "covering" for your meats and veggies! That's when low carb wraps and breads come handy!
In this article, we'll find out whether you should have Joseph's pita bread on keto. We'll also look at their Lavash bread!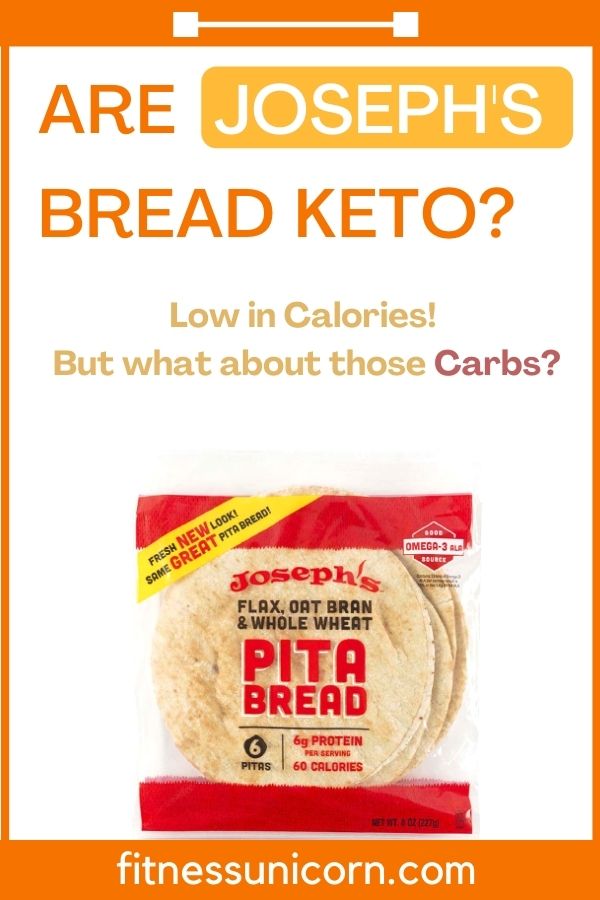 Tired of searching whether certain foods are keto? Download my keto cheat sheet with 210+ keto-friendly foods!
This post may contain affiliate links, which help keep this content free. (Full disclosure)
What is Joseph's Pita Bread Made of?
Joseph's bread is the first thing that comes to my mind whenever I hear "low-carb pita!"
According to their official website, their recipe (originating from Syria) has been handed down through multiple generations. Now they have made it much healthier and diet-friendly!
By using wholesome ingredients like whole grains, flaxseed, and oat bran, they aim to replace the unhealthy white bread!
I must say, they taste as good as the regular pita but with much less carbs and calories!
They feel really "natural" with hummus! You can make healthy pizzas with them, or even use them as pockets for pita sandwiches. What's more, they retain their crunchiness really well even under higher temperatures!
Here are the nutrition facts for Joseph's Pita bread (1 pita):
Calories: 60
Protein: 6g
Fats: 2g
Carbs: 8g
Fiber: 4g
Net Carbs: 4g
Compare this with the regular pita and you get 140 calories and a whopping 33 grams of carbs!
Clearly, this pita bread caters to the fat-averse and calorie-conscious people! But what if you are on the low-carb diet?
Is Joseph's Pita Bread Keto Friendly?
Joseph's Pita Bread is moderately keto-friendly. A single pita has 4 grams of net carbs which is okay on the keto diet.
4g net carbs for a single bread isn't really outstanding, but then it's at par with most bread substitutes on keto.
Sick of always having your meats and veggies wrapped in lettuce? Well, this low carb pita is here to save you!
There are literally unlimited ways to enjoy your low-carb pita on the keto diet! Starting from low-carb pizzas and going all the way to keto quesadillas!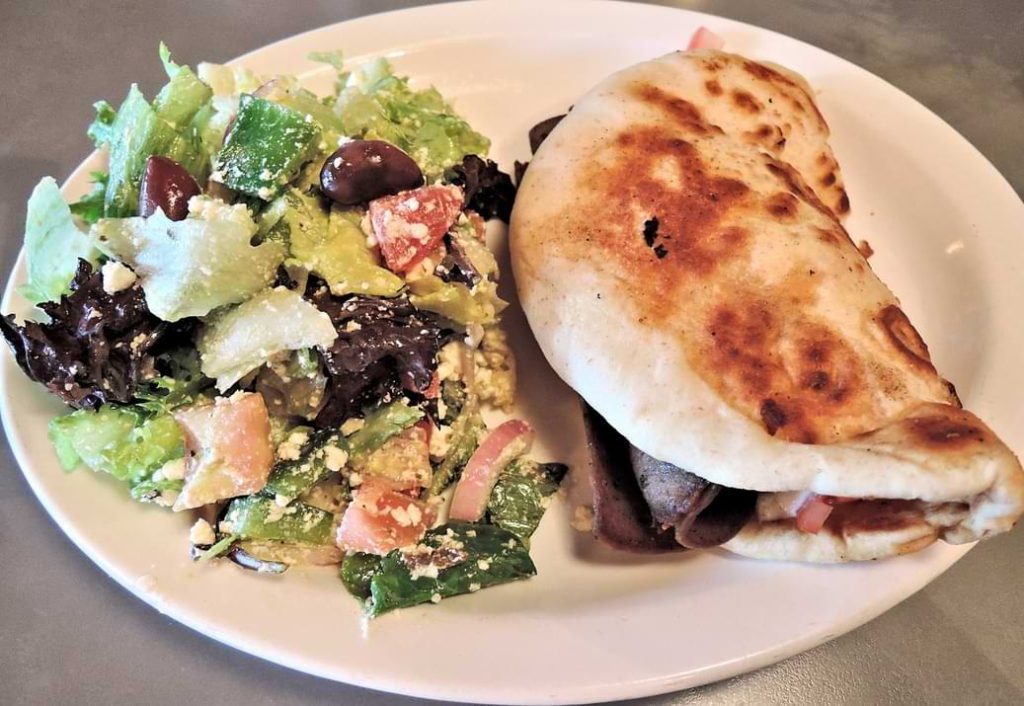 Let me remind you that this product falls under the "dirty keto" category.
Dirty keto is a version of keto where you are okay with having processed and pre-packaged foods. Frankly speaking, almost 90% of keto-ers today follow this route today!
With so many "keto-friendly" products in the market, following the low-carb diet has become much easier.
Is it Healthy?
Going the dirty way has its own set of drawbacks! Since packaged food is loaded with additives and preservatives, it can take a toll on your health!
Flax, oat bran and whole wheat aren't the ONLY ingredients present in Joseph's pita bread. The manufacturing process includes a whole batch of chemicals that you hardly ever notice.
Check out the complete list of ingredients here:
Water, Wheat Gluten, Whole Wheat Flour, Oat Fiber, Corn Starch, Soy Protein, Isolate, Defatted Soy Flour, Flax, Yeast, Soybean Oil, Enriched Wheat Flour (Wheat Flour, Niacin, Reduced Iron, Thiamine Mononitrate, Riboflavin, Folic Acid), Sesame Seed Flour, Salt, Calcium Sulfate, Sodium Acid Pyrophosphate, Dextrose, Sodium Bicarbonate, Fumaric Acid, Monoglycerides, Hydrogenated Soybean Oil, Sodium Metabisulfite, Oat Bran.
I bet you haven't even heard about most of them!
I don't mean to scare you! But you should know what really goes in your everyday packaged foods.
Here's another reason to limit your consumption of dirty keto foods: Hydrogenated oils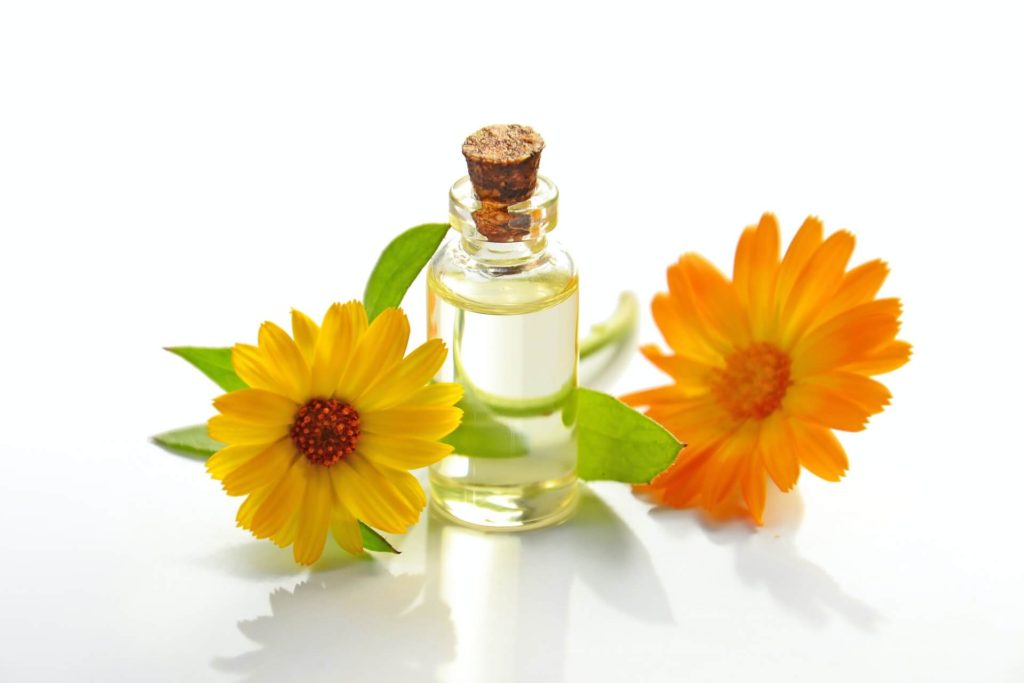 Most of the processed foods in the market are made using hydrogenated oils, simply because they lower the cost of manufacturing. Joseph's pita bread, for example, uses hydrogenated soybean oil.
What's wrong with hydrogenated oils?
Don't get me wrong, there is nothing inherently wrong with their consumption! They are in fact a very rich source of the essential omega-6 fatty acids.
However, we are having an unusually high amounts of omega-6 fats on a daily basis (thanks to packaged foods!)
Ideally, we should have omega-3 and omega-6 fats in a 1:1 ratio.
Sadly, an average American's diet today has taken this ratio to 20:1! Hence you should always avoid hydrogenated oils whenever possible.
Enough of scientific ranting! Let's move onto Joseph's Lavash bread and see whether you can have it on the low carb diet.
Is Joseph's Lavash Bread Keto?
Lavash is a soft and flat bread that usually looks like a wrap. You can use it to make sandwiches or roll it up with meat and veggies!
While the traditional lavash bread uses flour, sugar, and milk, Joseph's Lavash bread is made of whole wheat, flax, and oat bran.
As a result, you get 10g fewer net carbs as compared to the traditional one!
Here are the nutrition facts for Joseph's Lavash bread (per serving:
Calories: 60
Protein: 6g
Fats: 1.5g
Carbs: 8g
Fiber: 2g
Net Carbs: 6g
While Joseph's lavash bread has much fewer carbs, it still isn't really keto-friendly!
A keto diet requires you to eat under 20g of carbs per day! You simply can't waste 6g net carbs without getting any significant fats!
As a rule of thumb, all your meals should follow this keto pyramid: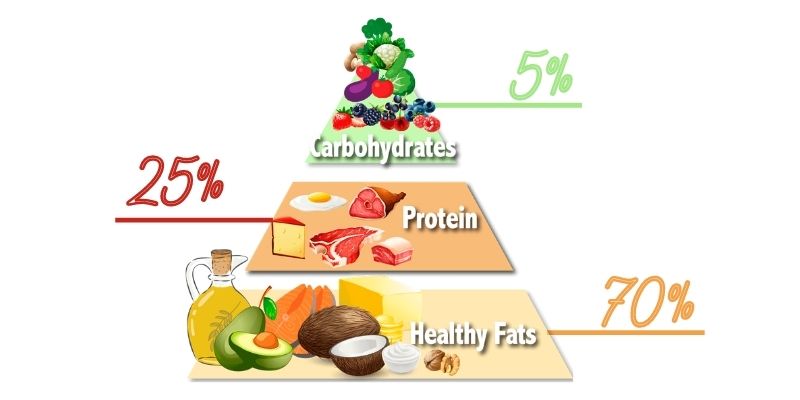 Their lavash bread is devoid of any fat! It also makes sense because Joseph's wraps and bread are meant for calorie-conscious (not carb-conscious) people.
Caution: Joseph's lavash bread is quite large and they consider half a bread as one serving. So that means the whole bread has over 12g net carbs!
Even if you decide to have it, you should compensate with purely high-fat foods throughout the rest of the day! This will let you enjoy lavash on keto while still maintaining your macros (carbs, fat, and protein).
Only use it to satisfy the most intense bread cravings!
Also check out Mission's Carb Balance wraps which go as low as 2g net carbs.
Conclusion
Is Joseph's Pita bread keto?
It is keto-friendly only in moderation. A typical keto diet requires you to eat less than 20g of carbs per day. That means you can easily accommodate a single bread.
However, I wouldn't have more than 1 bread per day since it is very easy to overeat! Also, it can trigger more cravings throughout the day.