Who doesn't crave the good old-fashioned tortillas? But what if you are on the keto diet? In this article, we will answer the most common question of all time: Is mission carb balance keto?
Tortillas are wraps that are completely made from flour or corn and hence they are filthy rich in carbs! Who thought modern innovation will reveal something like low-carb tortillas?
Well, now that I've talked about store-bought Keto pizzas, no wonder there are more low-carb versions of the most common foods out there.
Mission Carb Balance has come out with super-soft tortillas that they claim to be low-carb and delicious at the same time!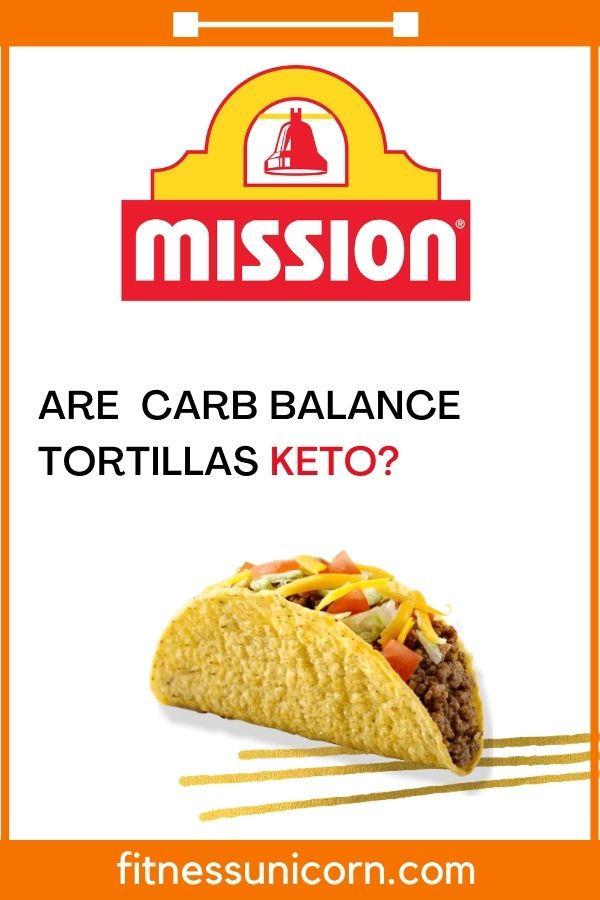 Tired of searching whether certain foods are keto? Download my keto cheat sheet with 210+ keto-friendly foods!
But are they low carb enough to qualify as a Keto food? Keep reading to find out the truth!
This post may contain affiliate links, which help keep this content free. (Full disclosure)
Are Mission Carb Balance Tortillas Keto?
Mission Carb Balance tortillas are keto-friendly when consumed in moderation. Fajita whole wheat tortillas have just 2g net carbs and you can easily accommodate it in your 20g daily carb limit.
The key here is to enjoy the wrap in moderation. You should pair it with some hard cheese and fatty meat like bacon to amplify fat content.
You can have 2 small-sized ones in a day or a single burrito-sized wrap (which is huge!). This will take away approx 10g of carbs from your daily quota.
I highly recommend that you break up your portions throughout the day! The reason behind this philosophy is that if you have a lot of carbs in a single meal, you risk getting kicked out of ketosis!
Make sure you eat high-fat foods throughout the rest of the day to reach your fat goals!
You may look at the high carbohydrate number on their label and wonder why do people call it low carb!
However, when on a keto diet, we only consider net carbs in a product. Net carbs are the carbohydrates that can be actually absorbed by your body and impact ketosis levels.
Total net carbs in a food item can be determined by subtracting total carbs from total fiber present.
Here is an easy example for better understanding: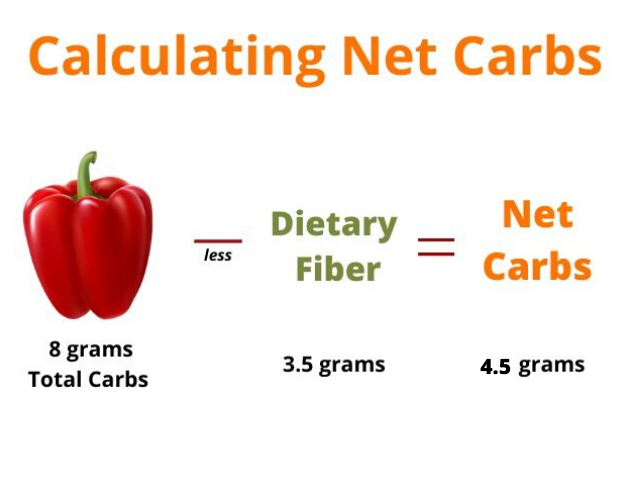 Mission tortillas feel and taste almost like real tortillas used in tacos and burritos. But how are they so low in net carbs?
The reason is that Mission tortillas are majorly made of fiber, which passes through our body without being digested.
Mission has various low-carb tortillas varying from 2g net carb to 6g net carbs per wrap. They come with resealable packs and are easy to find in supermarkets.
These are all the variants of Mission Carb Balance tortillas, along with their net carbs (per tortilla):
Sundried Tomato Basil Wraps: 5g net carbs and 80 calories
Spinach Wraps: 3g net carbs and 60 calories
Soft Taco Flour Tortillas: 4g net carbs and 70 calories
Soft Taco Whole Wheat Tortillas: 3g net carbs and 70 calories
Burrito Whole Wheat Tortillas: 5g net carbs and 110 calories
Fajita Whole Wheat Tortillas: 2g net carbs and 45 calories (Most keto-friendly!)
Street Tacos Whole Wheat Tortillas: 3g net carbs and 35 calories
Restaurant-Style Flour Tortillas: 4g net carbs and 70 calories
Fajita Flour Tortillas: 3g net carbs and 45 calories
As you can see, Fajita whole wheat tortilla has just 2g net carbs per wrap. That makes it the most keto-friendly Mission Carb Balance Tortilla!
All of them vary in size ranging from 11.5″ to 15″ (burrito-size).
My only concern is that these wraps are made with hydrogenated vegetable oils which are feared among the health community! Companies use these oils because they are much cheaper and also enhance the shelf-life of the product.
Vegetable oils have trans fats have which aren't particularly good for your heart health. Studies have shown that they can lower the good cholesterol (HDL) and increase levels of bad cholesterol (LDL).
Mission Carb Balance tortillas aren't the best keto tortillas but they are the ones with the highest availability.
I've discussed more low-carb tortillas further down this post!
MORE: Is Carbquik Really Keto?
Review of Mission Low Carb Tortillas on Keto Diet
As a beginner, I used to be really frustrated with such a narrow variety of foods. Since I got to know about keto tortillas, my food options on the keto diet have expanded manifolds!
Low-carb tortillas are highly versatile as you can use them for fajitas, quesadillas, wraps, etc. Heck, they even make great sandwiches without any bread!
Sometimes we are just craving a piece of bread with our keto recipes and curries. This is where the magic of low-carb tortillas comes into action.
Simply brush the tortillas with garlic butter and sprinkle some cilantro on top. Trust me when I say that it feels like you're eating real carbs!
To make the most of them on keto, make sure you top them with high-fat foods to maintain the keto pyramid!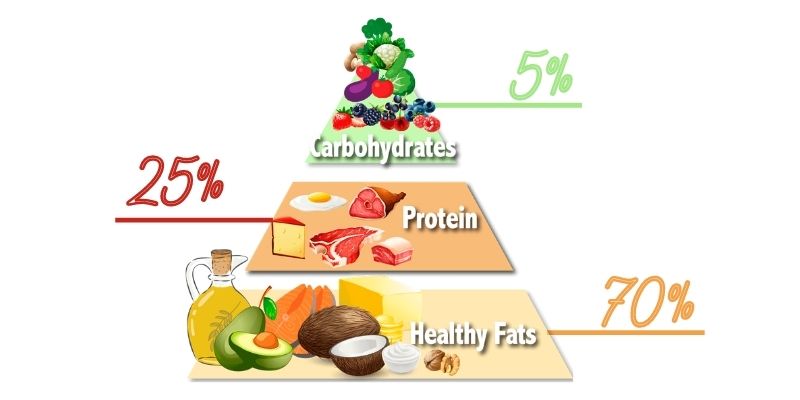 Here are some amazing low carb toppings mission low carb keto tortillas:
Ground beef, shredded cheese, jalapenos, low carb salsa, cumin, and paprika.
Lettuce, cooked chicken, guacamole, low carb salsa, and shredded cheese.
Cod or Tuna chunks with seasonings and guacamole.
Shredded cheese, sour cream, sliced jalapeños, cooked diced chicken, shredded lettuce, green onions, cilantro, and olives.
Try and experiment with different low-carb high-fat items till you perfect the art of Keto tortillas!
I must say these wraps are really soft and it's easy to overeat! You may find them too satisfying and might be left craving for more!
But I hope you remember the rule: Maximum of two wraps per day, spread over two meals at least.
Having two wraps in one go might be a risky endeavor and you may end up kicked out of ketosis!
But again, it depends on the Mission Low Carb variant you choose! As we just saw, Fajita whole wheat tortillas have only 2g net carbs. It means can easily have two of them in one meal!
(Craving fast food on keto? Check out our guide: Everything Keto at Wendy's)
Other Low Carb Tortillas on Keto
The greatest use of bread is that it works as a base for various dishes. You can have an endless number of meats, veggies, toppings, sauces, etc, and wrap it all up in bread or tortilla!
As the great saying goes, we only appreciate things when they are taken away!
This is exactly the case on a keto diet, where we are left with nothing but lettuce, lettuce, and more lettuce to wrap our meats and veggies.
Whether it's a burger or a subwich, or even a taco, lettuce is the ultimate bread replacement for keto!
Thanks to the widespread popularity of keto, more and more brands are now offering low carb tortillas that go as low as 2g of net carbs per wrap!
It means you can have your favorite Mexican burritos, fajitas, tacos, and quesadillas even on the low carb diet!
Misson low carb balance tortillas are pretty low carb, but they are not the least in carbs!
Your search for the perfect keto tortillas doesn't have to end with "is mission carb balance keto?".
There are many other options that may be useful depending on your choice! In fact, there are much healthier alternatives that don't use vegetable oils as Mission Foods does!
Here are a few more keto tortilla brands that you may score at your nearest store!
La Tortilla Factory
La Tortilla Factory Whole Wheat Low Carb Tortilla is a 7″ tortilla wrap with just 3g of net carbs.
It has 50g calories, 3g net carbs, 8g fiber, and 5g of protein.
The best thing about La Tortilla's keto wraps is that they don't tear at all when you are rolling the toppings inside! It means they are a great option for making keto low carb wraps.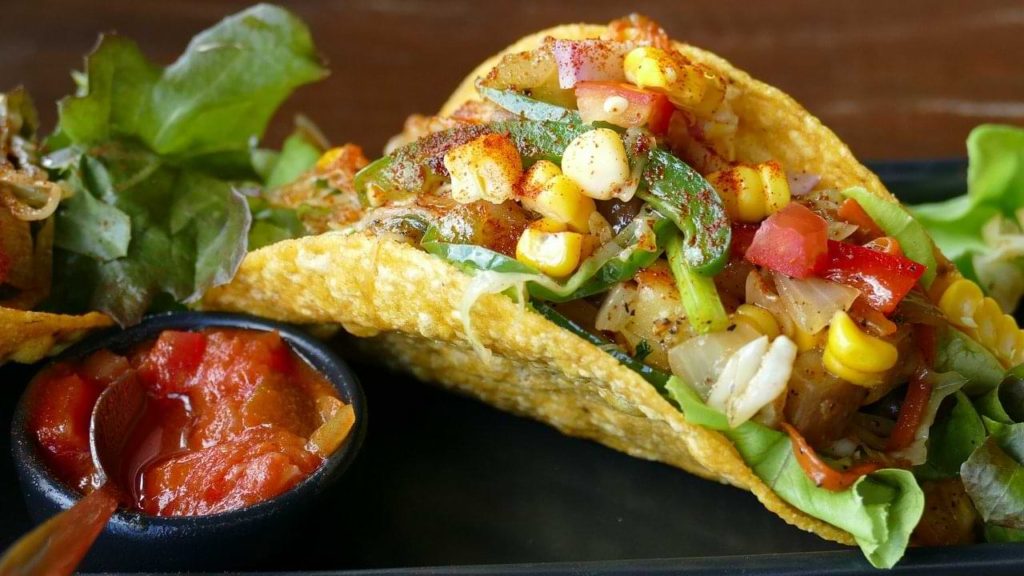 Stuffing low carb items like cooked chicken, guacamole, salad, cheese, etc, makes it almost like a real burrito!
La Tortilla Factory's wraps have a fantastic macro-to-calorie ratio! They contain 7g of fiber and 5g of protein with only 50 calories.
If you are doing the strict keto diet, calories can be a great deal for you!
Also, these tortillas come in resealable bags which helps keep them fresh. They last pretty long and maintain that soft texture even for weeks when kept in the freezer.
Do not go all-in with the tortillas thinking that they are completely free from carbs! They still have some carbs and it's best to consume a maximum of one wrap in one meal.
Remember, even if you have 3 tortillas thinking that "it's just 9g carbs out of my daily 20g limit", you could be thrown out of ketosis due to a sudden spike in blood sugar.
Hence it's always a good idea to distribute your daily carb limit over several meals.
RELATED: Taco Time Low-Carb Menu
Mama Lupe's
Mama Lupe's low-carb tortillas come in a wide range of packings: pack of 10, pack of 4, pack of 3, pack of 2, and even pack of 1!
You should usually order them in bulk and put them in the freezer asap.
On the day of using them, make sure you keep them out for at least 4 hours and let them defrost well. They might stick to each other when frozen and you'll have a hard time separating each one!
Not everyone is in a happy-cooking mode, wanting to make their own keto tortilla wraps. Sometimes you just want a quick alternative and these tortillas can save a lot of kitchen time!
They aren't very common to see in grocery stores, but trust me they taste and feel much more premium than other run-off-the-mill low carb wraps.
Mama Lupe's low carb wraps have a very soft and chewy texture, just like real tortillas. It has 4g of net carbs per wrap but it's taste really justifies the carbs!
Now I'm going to confess some crazy uses for low carb wraps that I experiment on keto:
Frying them with stevia for a perfect dessert!
Using keto tortillas as a thin crust pizza base!
Fry them in pieces to make some amazing tortilla chips
Craving for some pasta or noodles in your soups? Simply cut these wraps in small pieces to replicate the pasta experience!
La Banderita
La Banderita's USP is that their low carb tortillas are made with unbleached flour and do not contain hydrogenated oils!
Confused between bleached and unbleached flour? Don't worry! Let me sum it up for you in simple terms!
Unbleached flour is more natural and has a higher protein and Vitamin E content.
Unbleached whole-wheat flour also contains more fiber, vitamin E, manganese, copper, and other antioxidants.
La Banderita soft taco size flour tortillas are quite flexible and have a fine texture! They have zero added sugar, no cholesterol and no trans fat.
They have 5g of net carbs and just 50 calories per tortilla. You also get 4g of protein per wrap.
La Banderita's low carb tortillas are purely made from whole wheat and most of the carbs are in the form of fiber, which doesn't affect ketosis in any way!
Whether keto or not, they have an overall healthy profile and can be considered as a healthy wrap for tacos, burritos, wraps, and more.
READ: Tijuana Flats Keto-Friendly Options
Maria & Ricardo's
Maria & Ricardo's whole wheat plus tortillas have 6g of Fiber, 3g of protein, 4g net carbs, 1.5g fat, and just 45 calories!
If you are someone really watches their calories, these tortillas can be a good option! They are made with healthy raw ingredients like wheat flour and avocado oil. Thank god it's not vegetable oil again!
These wraps are really really soft and they make perfect low carb keto tacos!
I can buy them from whole foods. I highly recommend double-checking the size as they come in varying sizes ranging from 6″ going all the way up to 12″.
If you are someone like me who frequently splurges on tacos (2-3 times a week), consider buying a full case. It is much more economical that way!
I must say Maria & Ricardo's have been the only ones that don't go soggy after I load my toppings. They can stay moist and chewy for a long time after preparation!
They are also non-GMO Project Verified, Vegan & Kosher! On top of it, they are free from dairy, egg, artificial flavors, or preservatives!
You can store them in a freezer for up to 2 months after purchase. However, consume them within 2 weeks if you plan on refrigerating them.
Conclusion
Is Mission Carb Balance Keto?
The answer is yes. Mission Food's Carb Balance Tortillas have low net carbs, ranging from 2g to 6g depending on the variant. They can easily fit into a keto diet which has a daily limit of 20g of carbs.
Fajita Whole Wheat Tortilla from Mission Foods is the lowest in carbs and hence the most keto-friendly tortilla out there!
You should only have a single tortilla in a day and pair it with high-fat toppings like hard cheeses, fatty meats, keto-dressings, and more. Mission carb balance wraps are available at most supermarket chains (like Shoprite), and you can also buy them online.