Chicken wings are the ultimate comfort food that fits all occasions – birthdays, large gatherings, and events like graduation parties! But can you eat keto at Wingstop?
Wingstop is famous for its chicken wings and boneless tenders along with some delicious sides and sauces.
If you are on a low-carb diet, the plain jumbo wings are the best option at Wingstop. Each serving of two wings has almost zero net carbs and you can splurge on them guilt-free! Pair it with some blue cheese and celery sticks and you have a complete meal for less than 5g net carbs.
In this article, we have broken down their entire menu to bring you the most keto-friendly dishes.
Let's dive in!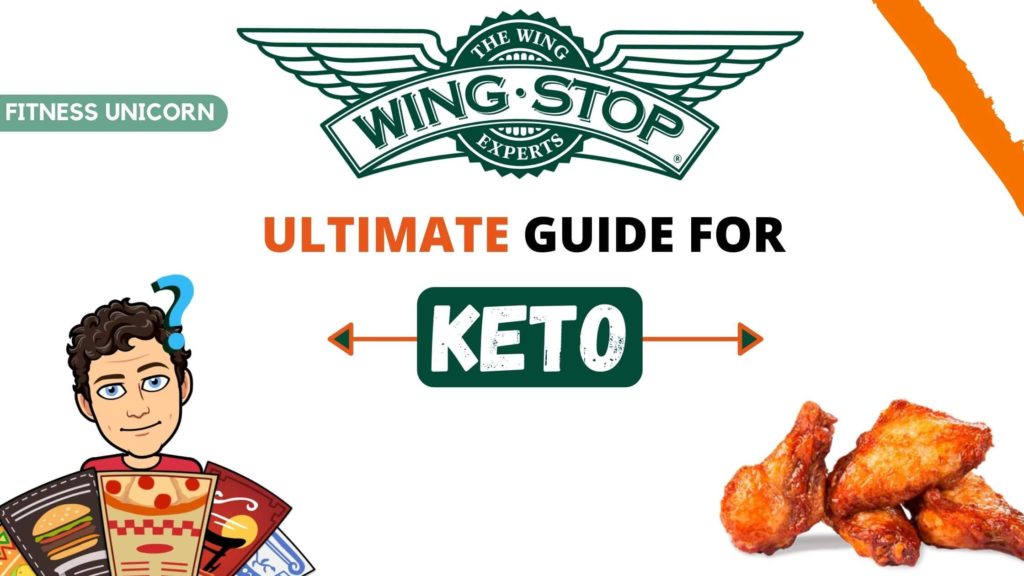 Tired of searching whether certain foods are keto? Download my keto cheat sheet with 210+ keto-friendly foods!
Cooking low-carb keto meals day-in and day-out is not an easy job! And if you are a working professional or a housewife engrossed in daily duties, especially cooking your keto meals becomes very exhausting sometimes.
Or maybe you are en route to a long trip where all you have are fast food joints on the road. And if you can't relate with all of the above, aren't you sick and tired of that same meal preps 7 days a week?
I'm all in for healthy eating and sticking to your new year's resolutions. But hey, we all are humans, and sometimes those wild taste buds take over our minds (even the best of us).
No matter whether you've been Keto for a year or 10 years, those cravings are eternal and unique to humans! So we can say that completely rejecting fast food isn't the best practical option for long-term Keto.
However, with some tricks down your sleeves, you can turn almost any fast food joint into a keto-friendly restaurant. I got an amazing response with my last post about Wendy's on the keto diet. And I got tons of emails asking for a guide on Wingstop, so here it is!
Before we explore eating Keto at Wingstop, here is a brief introduction to the fast-food chain serving lip-smacking meat wings.
This post may contain affiliate links, which help keep this content free. (Full disclosure)
All You Need to Know About Wingstop
Wingstop isn't your go-to cafe where you can chill out with friends and have a jolly time as shown in most sitcoms. It doesn't offer free wifi or a "party area" to spend your birthdays! What it does offer is a range of delicious chicken wings and tenders that are sure to drive you nuts with each bite!
They do not spend huge chunks of money on advertising and remain pretty much low-key in malls and other sports events, but what they focus on is their taste! Wingstop started as a small, aviation-themed food joint in 1994 in Garland, Texas, which now has expanded to more than 1400 locations in the US.
We're not in the wing business. We're in the flavor business.

-Wingspot
Wingstop specializes in different types of wings, loaded French fries, chicken tenders, and delicious desserts.
They are famous for their piping hot chicken wings with a huge variety of 12 mouth-watering flavors. Their sides range from healthy carrots & celery to the greasy but delicious jalapeño cheese fries.
A basic overview of their menu would be:
Jumbo Wings
Boneless Wings
Boneless Tenders
Sides
Beverages
They are pretty much tech-savvy due to their "Wingbot", through which you can place your order via Facebook Messenger, Twitter, Text, or even Alexa.
Similar to other fast-food chains, Wingstop's menu also has the majority of high-sodium, high-calorie menu items such as bone-in and bone-out wings with enhanced flavors ranging from mild to spicy. But this guide will teach you how to choose the healthiest food options without compromising the essence of your keto diet.
Is Wingstop Keto Friendly?
We all know chicken is 100% keto-proof, so what about chicken wings? Since chicken is zero carbs, you might be tempted to think that it's the same in the case of wings, but is it really?
Sadly, not every item on Wingstop's menu is free from carbs. In fact, you have to be careful about your picks so that you don't end up having a cheat meal full of those sinful carbs! Don't let those rich and colorful sauces (very sugary) lure you into damaging your ketosis!
As you probably know, most of the items on their menu are breaded and have a lot of carbs to provide that thick yummy layer of crunchy texture! On top of it, those attractive side dishes such as onion rings or loaded fries, aren't keto as well.
But if you have read up to this point, you are in luck! Because I'm going to tell you how to customize your Wingstop order into a soul-satisfying keto-friendly meal! If you want the shortest answer right now, here it is:
The most keto-apt item on their menu has to be the plain version of jumbo wings (serving of 2), which sets you back by just 1g carbs from your daily quota. It has 140 calories, 8g fat, 2g saturated fat, and 15g protein.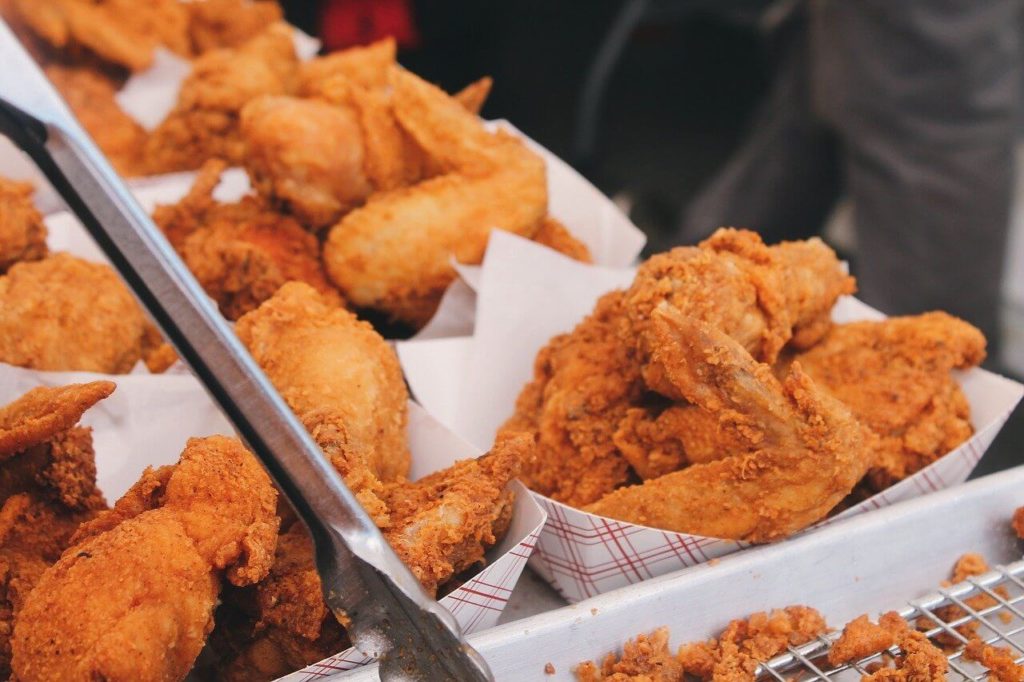 Before we explore more foods you CAN eat at Wingstop, let's first clear out what all you CAN'T eat on the ketogenic diet:
NO boneless wings or tenders (I know they're hard to resist!)
NO beverage other than water or unsweetened tea/coffee
NO sides other than veggie sticks (strictly NO cheese fries, cajun fried corn, seasoned fries or fresh baked rolls)
NO sugary dips or sauces (you can have more wings instead!)
You must be thinking "Well, Opwyn you scraped out pretty much everything off the menu!"
Yeah, I know it seems a little off.. But hey, be a little optimistic and look at the brighter side of things! You can still enjoy a few varieties of those juicy wings without compromising on your diet.
We are so lucky to have a diet like keto which can speed up weight loss like no other diet ever could! Our ancestors never had the luxury of losing weight so easily without even working out. It's crazy how we can just tweak some foods in our diets and start melting all those years of accumulated fat.
So are we gonna cry about a few things that we can't eat? Or make the most out of the options available to us? I always choose the latter!
Without any further adieu, let's dive into the world of juicy chicken wings and see what other options a Keto-er can enjoy at Wingstop!
MORE: Ordering Keto at Pollo Tropical
Keto -Friendly Options at Wingstop
Technically speaking, wings don't have any carbs. It's the sauces and breading that inflate the sugars. So what does it mean for us? It means we have to stick to the basic wings in order to enjoy a keto-friendly meal at Wingstop.
But wait, what if the basic version also had many flavors? Yeah, you heard it right, you have tons of flavors to choose from! So when I say basic, I am talking about their jumbo wings that are the traditional chicken wings with the least amount of extra sugary stuff!
Each serving of 2 jumbo wings gives you less than 1g of net carbs, except a few flavors. This is the complete nutritional guide for different flavors of jumbo wings, sourced from their official website.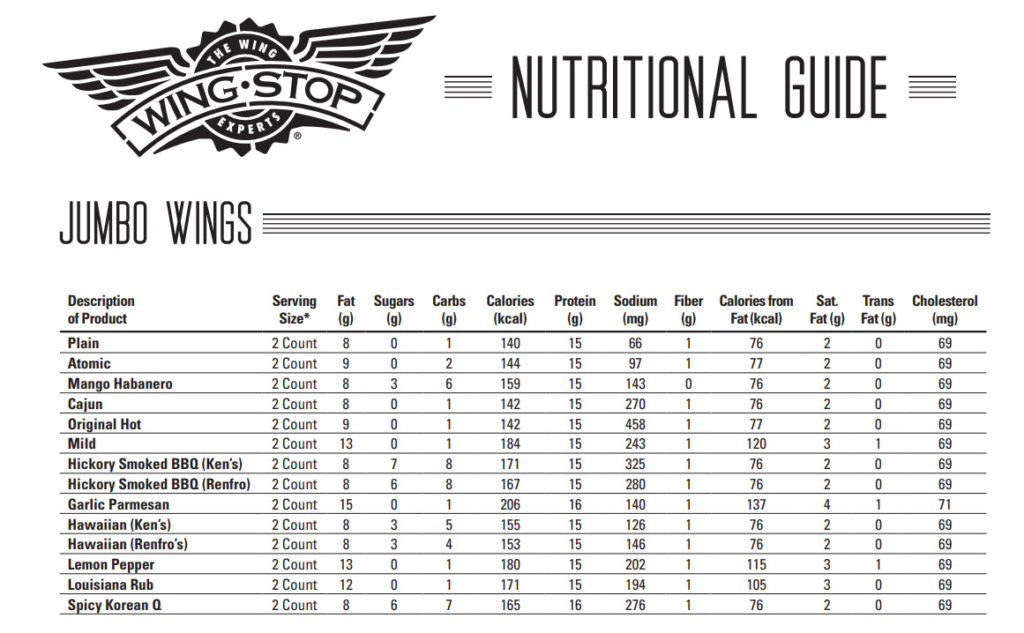 So if you want to have fun on keto with some delicious wings, stick to the following flavors of Jumbo Wings, and I repeat, stick to jumbo wings.
Plain
Atomic
Mild
Original hot
Louisiana rub
Lemon pepper
Garlic parmesan (damn! my favorite ones!)
Cajun
With so few carbs, Wingstop is one of my top picks for enjoying a filling keto meal. Heck, you can eat more than 12 wings and still rake in less than 6g net carbs! It doesn't even feel like dieting in its real sense, lol!
Sides
Now you must be wondering, "But what about the sides, Opwyn?"
I know, I know!
On such a restrictive diet like keto, we are stuck with just home-cooked food most of the time. And when you get a chance to finally splurge on a fast food joint, it's quite obvious you'll want an extravagant side dish as well!
But before you make up your mind, check out the enormous amounts of carbs these sides have: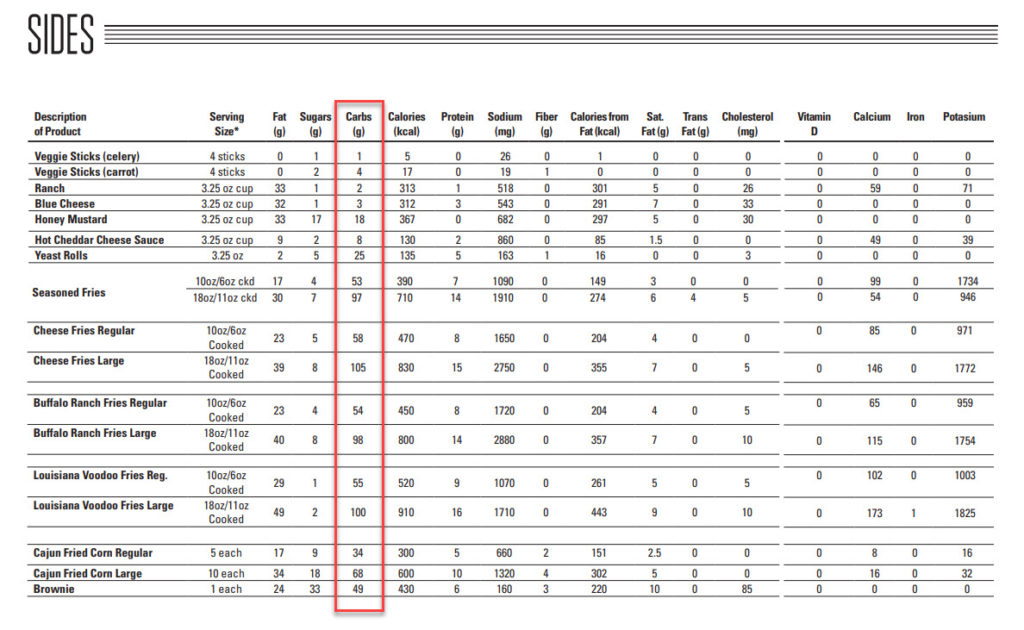 A large cheese fries has the number of carbs equal to my 4 days of quota, lol!
So it means no sides for you? Let me put it this way: You can't have any sides "worth" having! The only sides that are keto-friendly at Wingstop are blue cheese (3g carbs) and celery sticks (1g carbs).
But instead of going for these sides, I'd rather have more of those juicy wings! You can see that blue cheese has more carbs than the Jumbo Wings and well honestly, celery isn't something I would crave with hot sizzling wings on my plate.
So instead of compromising on the sides, why not double the main dish (Yes, I know I have a huge appetite!)
Sauces
Most of the sauces, as you know, are highly processed and loaded with sugar! However, you can have a serving of Ranch dressing as it has only 1g of carbs.
SUGGESTED: Keto Options at Chicken Express
Bevarages
How about a chilled glass of coke as you devour those wings? Now considering our love for keto, make it diet coke instead!
Congratulations, you just eliminated 106 carbs from your meal with this simple swap!
But what about other beverages served at Wingstop? Here's the list with all the carbs inside!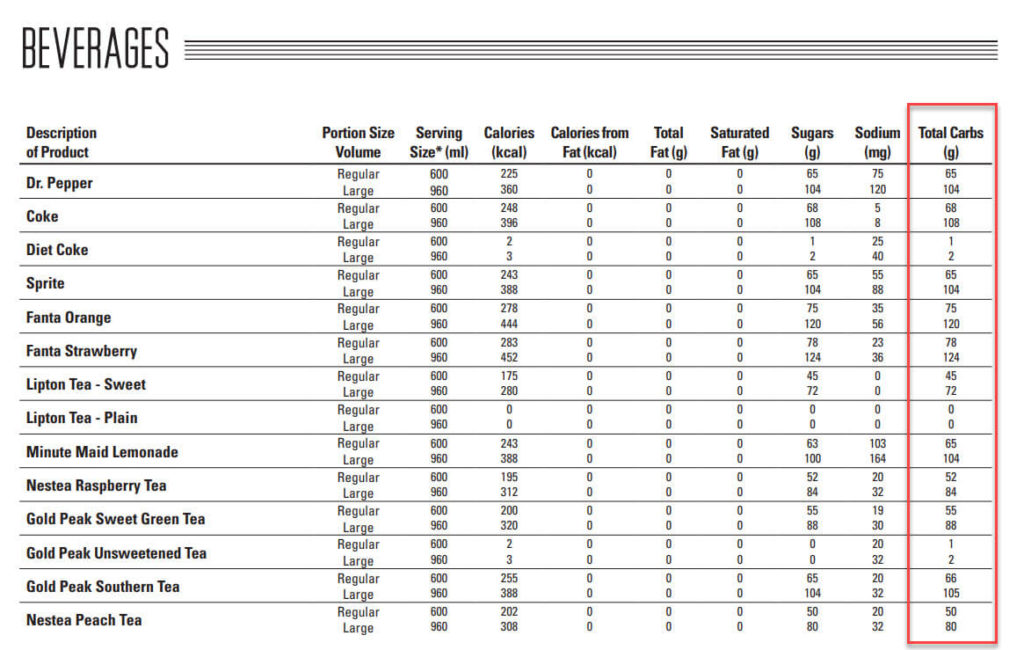 The most keto-friendly beverages at Wingstop are Diet Coke (1g carbs), plain Lipton Tea (0 carbs), and Gold Peak Unsweetened Tea (1g carbs). And last but not the least, water is your only savior if the wings turn out to be too spicy!
Craving some Mexican food on Keto? Check out my Chipotle Mexican Grill guide!
Tips for Ordering Keto at Wingstop
Here are some more tips to keep in mind when dining out at Wingstop:
1. Enquire About the Menu
We have already seen that Jumbo Wings are the most keto-friendly option available at Wingstop (at least at the time of writing this post). But since restaurants are always adding new stuff to the menu, you may want to enquire a few things about the dishes.
Even if it's some other fast food joint serving hot and juicy wings, this advice will help you stick to the diet even on the spree!
Stick to the wings that are not breaded or glazed with sugary stuff. Restaurants always use sauces to make the wings taste better, but ask the waiter for the least amount of breading in order to avoid those sinful carbs!
2. Hold Your Sauces!
This one is a no-brainer because sauces are next to the word "sugars" when it comes to Keto!
I know those dips and dressings are hell tempting with bright colors (that's great marketing!), but they are bringing more to the plate than we need. In fact, this is the number one trap most newbies fall into.
It's so easy to count each and every carb in your meal, only to forget about the sauces and dressings leading to a major disaster! Remember, the number of carbs discussed in those wings do not include any additional sauces served alongside.
If you really want one, ask for the ranch dip alongside and you'll be fine with just 1g additional carbs. Some locations also develop their own sauces, so it's a good idea to ask them for the least sugary sauce. You may get lucky!
And trust me, wings taste a lot better without the sauces (or at least you have to say that to yourself, lol!)
FIND MORE: Andy's Frozen Custard Keto Friendly Options
3. Order at Home to Avoid Temptations
This is the #1 tip that has saved me time and again from cheating on my diet!
Imagine this: After days of planning and being excited about finally eating out on keto, you head out for hot and juicy wings! You've already decided that it's just gonna be 2 servings of Jumbo wings with no sides, no beverage, and no dips. You place your order and start savoring your food…
While you are eating your healthy meal peacefully, you notice the lady on the other table, having a huge serving of cheese fries, 3 kinds of dips, and a large coke! Or maybe you've gone out with friends and they are eating all kinds of delicious stuff, and that aroma is flooding your senses!
No matter your level of self-control, you are sure to be tempted! And sometimes we just give in to the temptations…
Next thing you know, your plate is full of carbs equal to a month's quota of keto!
So in order to minimize your chances for disaster, it's best to order food at home. That way you'll think mindfully and then order food without being influenced by the aromas floating in the restaurant!
4. Use the Wingstop Calculator
This cool and funky calculator found on the Wingstop website is an amazing tool if you're eating with your pals.
It just asks you for the number of people in your group and how hungry you are. And then they give out a suggested order suitable for you. This single tool has helped me save a lot of time planning house parties for my colleagues.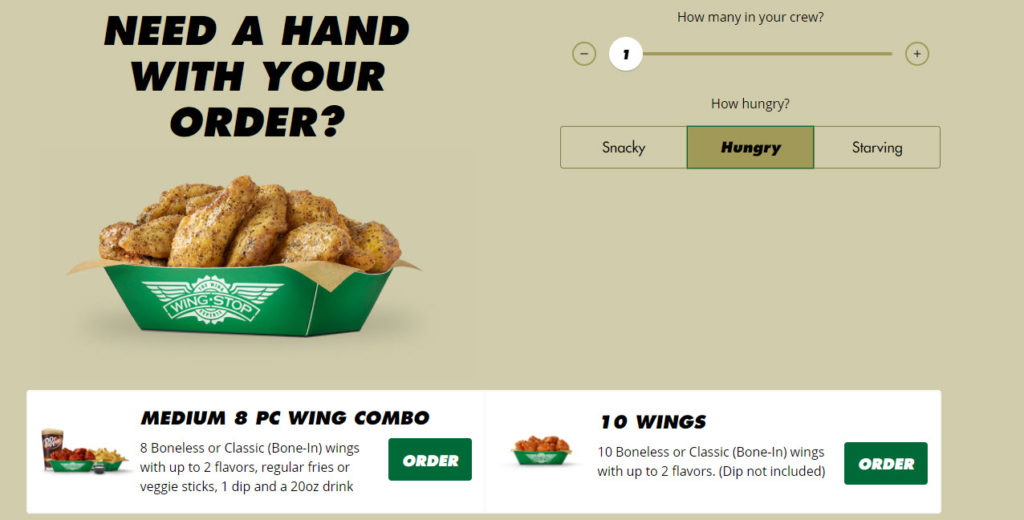 I generally enter the "hungry" option and the food is enough to fill all tummies. Remember, you need to choose the customizations given in this post for your order to be Keto friendly.
Keto Homemade Chicken Wings Recipe
These delicious keto chicken wings are sure to fulfill all your protein requirements. Chicken is free from carbs and the same goes for the lovely wings. And since the wings are eaten with the skin, it's all the good fat coming your way!
The super simple recipe I'm going to share can be deep-fried or baked to perfection in an oven. The parmesan on top will amplify the fats and provide you with a crisp and delicious texture. Combine it with the freshly baked aromas of parsley and garlic, and you have a show stopper!
(The wings will be baked twice in this recipe for best results.)
Prep time: 10 mins
Cooking time: 40 mins
Ingredients:
9 Full Chicken Wings drums & flat
1 Tbsp butter
1 Tsp Salt
1/2 Tsp Pepper
1 Tsp Dried Oregano
1 Tsp Smoked Paprika
1 Teaspoon Lemon Juice
1 Tablespoon Hot Sauce
10 Grams garlic finely chopped
1 Teaspoon Parsley
60g parmesan grated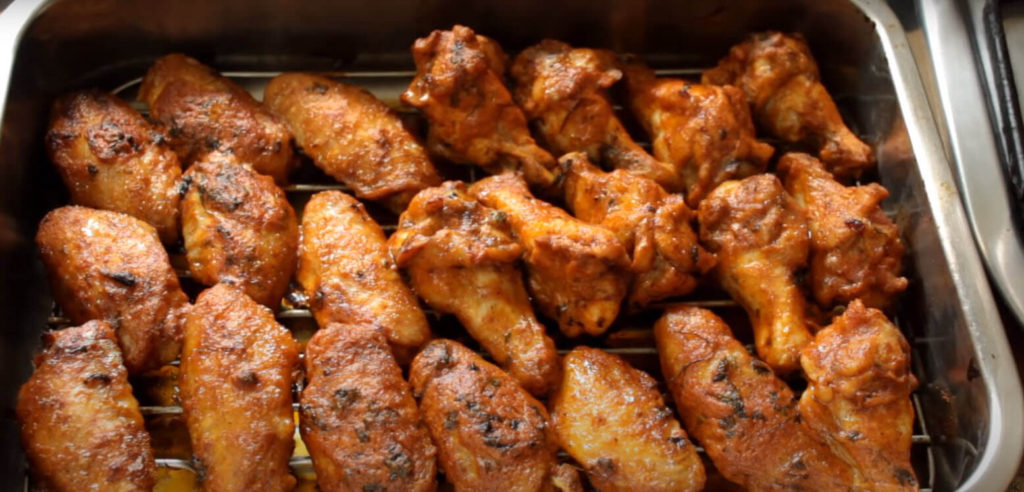 Recipe Steps:
✔️ Sort the wings into drums and flat. Mix the wings with salt, pepper, herbs, melted butter, and lemon juice.
✔️ Bake in the oven at 200C for 20 mins.
✔️ Season with hot sauce, garlic, parsley, and grated Parmesan.
✔️ Slide them into the oven and bake at 200C for another 10-15 minutes.
✔️ Enjoy your homemade version of Wingstop Keto chicken wings! Use a low-carb dip like Ranch.
The recipe yields 9 wings and here's the nutrition per wing:
Calories: 264
Net Carbs: 1g
Carbs: 1g
Fat: 11g
Protein: 34g
Fiber: 0g
Conclusion
When it comes to eating Keto at Wingspot, your best bet is a serving of 2 Jumbo Wings as it has less than 1g net carbs. Do not go for fancy sides or dips as they are loaded with sugar. Those sweet tenders and boneless wings are definitely tempting, but you need to let them go for the bigger goal in your life!
Fast foods, in general, contain a lot of extra sodium so it's best to limit your consumption. Just because it hits your macros doesn't mean it's better than your home-cooked food. Make your own delicious chicken wings with the recipe shared in this post!