Bojangles Chicken 'n Biscuits is a heavenly delight for people living in the Southeast United States! Their Cajun-spiced fried chicken and buttermilk biscuits are hard to miss! But is it possible to enjoy Bojangles on the Keto diet?
Trust me when I say that they have the best chicken biscuits in the whole world!
They have the perfect blend of spices to trigger your taste buds. However, let's stick to the keto side of things for this article.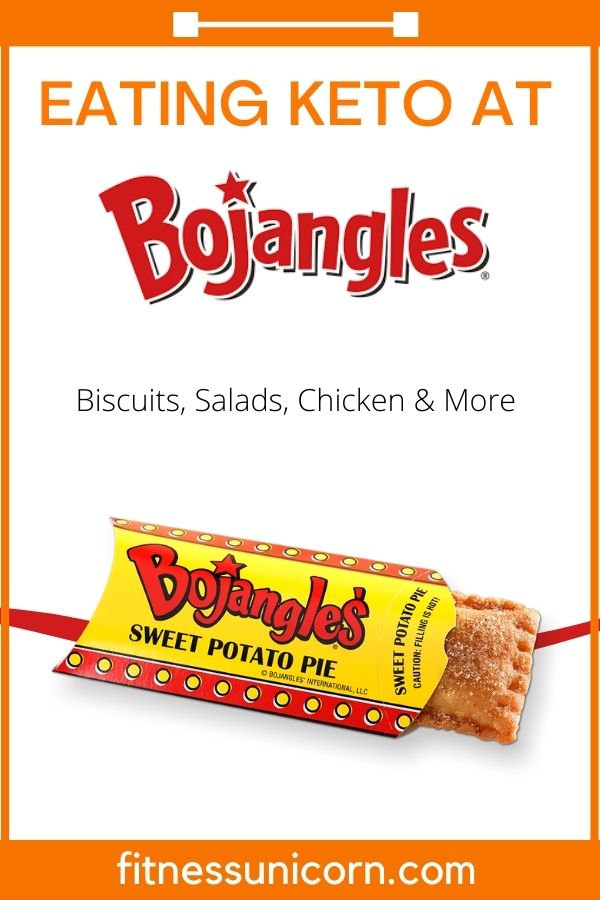 Tired of searching whether certain foods are keto? Download my keto cheat sheet with 210+ keto-friendly foods!
This post may contain affiliate links, which help keep this content free. (Full disclosure)
Can You Eat Keto at Bojangles?
It is definitely possible to have a meal at Bojangles even on the keto diet!
That involves saying no to most of their breaded high-carb items and choosing the right combination of low carb delicacies.
It means you can still enjoy their fresh, juicy, and spicy chicken with some acceptable tweaks, if you happen to be on the keto diet.
For example, one of their biscuit sandwiches has a whopping 38 grams of carbs per serving! That is roughly your 2 day's worth of permissible carbs.
The most keto-friendly meal at Bojangles has to be their Grilled Chicken Salad which contains only 3 grams of net carbs per serving.
If you are stuck at a Bojangles and don't have time to customize your order, or your hunger hormones are simply eating away your thinking capacity, you can confidently order the Grilled Chicken Salad which is a keto-safe item.
But if you've got time and want to curate the best Bojangles Keto order, keep reading this post for more low carb dishes, sides, and dressings.
All About Bojangles Chicken 'n Biscuits
Before proceeding to their low carb and keto menu, let's explore a bit about this amazing place serving delicious chicken!
Bojangles first started their journey from North Carolina in 1977 by two people: Jack Fulk and Richard Thomas.
Thanks to their unique taste and exciting flavors, they have now expanded in more than 14 U.S. states including Florida, Georgia, Illinois, Kentucky, Maryland, Mississippi, etc.
Bojangles' early success can be credited to its exclusivity in the times of Hurricane Hugo, that caused havoc in Carolinas. When most of the restaurants shut door, Bojangles was there serving delicious meals conviniently.
Fun Fact: Bojangles was earlier Bojangles' with the apostrophe, which they have now dropped since 3rd August 2020.
Over the years, Bojangles has experienced changing ownerships and different management styles, but I must say that their taste has been pretty much consistent!
(Also Read: PDQ's Keto-Friendly Options)
Food Options at Bojangles
Bojangles is highly famous for its mouthwatering biscuit sandwiches, especially their flagship Chicken Filet biscuit (gets me drooling everytime!).
Other biscuits are in the form of country ham, egg, cheese, bacon, and fried country steak. They also have bone-in fried chicken which is a pretty solid meal in itself.
Bojangles has a very dynamic range of sides which they call "Fixin's". It includes fries, pinto beans, dirty rice, Bo-tato Rounds, coleslaw, green beans, mac 'n cheese, and mashed potatoes.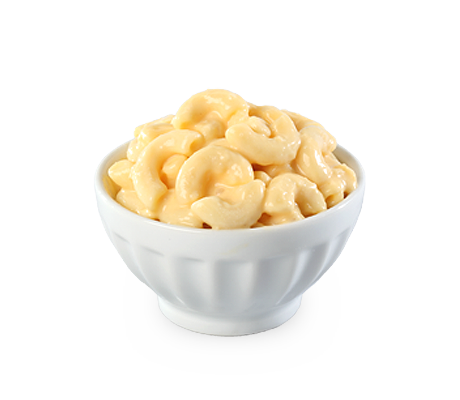 One can never miss their boneless chicken tenders (keto alert: highly breaded!), chicken sandwiches, and enticing salads.
Last but not least, Bo Berry is their signature dessert which is a biscuit topped with sugar-coated blueberries. And if you're a keto person, you can only eat the berries, that too after removing all the sugar, lol!
Let's quickly jump to their keto menu without any further ado!
Bojangles Keto Friendly Meals
Whether it's Bojangles or any other restaurant (like Red Robin), you can always turn it into a keto friendly meal with just a few tricks up your sleeve!
How to Enjoy Fast Food on Keto
If you dig up my secret keto rulebook, you'll find these golden guidelines that perfectly summarises eating out on a keto diet:
Avoid all buns or tortilla chips and go for lettuce wraps instead.
When in doubt, ditch any extra condiments or dressings as they often have hidden carbs.
The only beverages worth having are: water, unsweetened tea, black coffee, or sugar free beverages.
Skip the croutons served with salads.
Avoid the crust, bread, and the breading to keep carbs in check.
Always check the nutritional information on the restaurant's official website.
Now that you have some basic knowledge regarding fast food items on keto, let's explore how to make the best out of your Bojangles Keto meal.
You can enjoy the following items from Bojangles on a keto diet:
#1. Grilled Chicken Salad
Grilled chicken salad is one of the most keto friendly items at Bojangles! It includes a portion of chicken breast, which is the ultimate low-carb protein source for someone on keto.
The salad has low carb veggies like romaine and iceberg lettuce, sliced cucumber, red cabbage topped with Monterey Jack and cheddar cheese blend.
Make sure you go with the least amount of dressings and nix the croutons!
One serving of grilled chicken salad provides you with 290 calories, 14 g fat, 3 g net carbs, and 32 g protein.
2#. Roasted Chicken Bites
In the world of deep-fried and breaded chicken, these roasted chicken bites come as a complete surprise which tastes great as well!
They are boneless chicken bites marinated with Bojangles' spice blend and roasted to perfection. These bites are like the roasted version of chicken nuggets, without the extra breading!
You will be tempted to add a biscuit along with your order, but hold your horses and stick to just the bites! Get some water to make you feel fuller.
One serving of roasted chicken bites (5 pieces) contains 125 calories, 5 g fat, 650 mg sodium, 5 g net carbs, and 20 g protein.
3#. Chicken Leg (1 Piece)
You can have one piece of Bojangles' chicken leg safely on a keto diet.
Surprisingly enough, the chicken leg is the lowest sodium item in the whole Bojangles keto menu. With just 250 mg of sodium, it is the least unhealthy of all fast food items.
One-piece chicken leg is 100 calories, 5 g fat (2 g saturated fat), 250 mg sodium, 5 g carbs net carbs, 9 g protein.
#4. Chicken Wing (1 Piece)
You can easily share a 3-wing dinner meal from Bojangles with your friends and have just one piece of chicken wing.
Even though it might not be filling enough, it is still "something" to eat and you won't be just sitting there staring at your friends.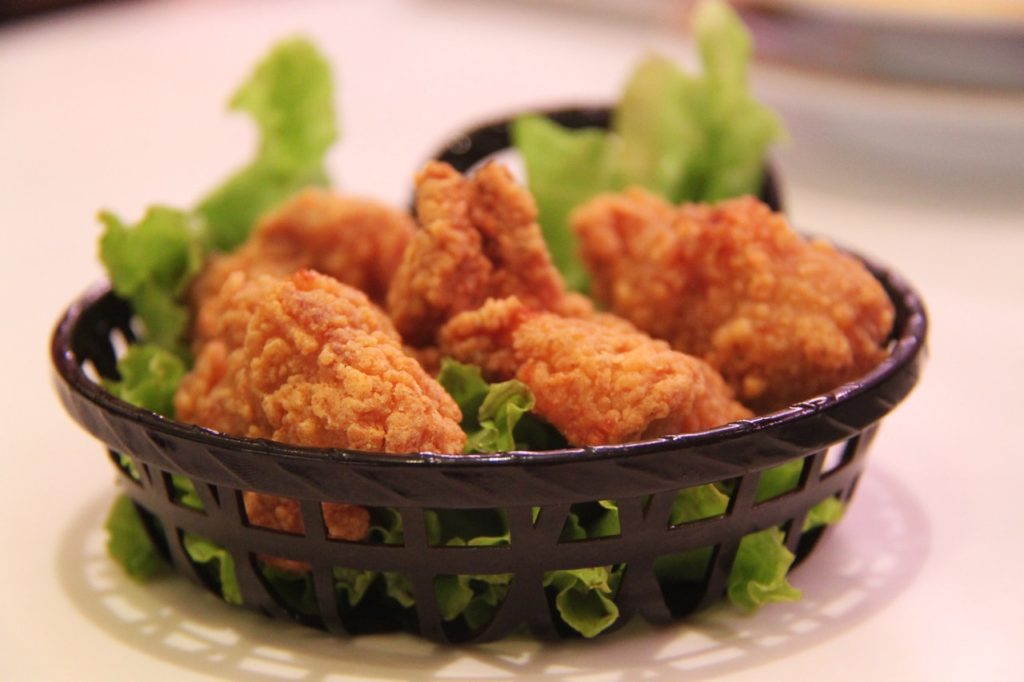 One piece of the chicken wing contains 150 calories, 8 g fat, 7 g net carbs, and 10 g protein.
5#. Garden Salad
Garden salad is the most basic yet healthiest salad you can find in any fast food restaurant. It has all the ingredients from the Grilled chicken salad except the chicken breast.
You should definitely order the Garden salad if you are in mood to have something light. It is so minimal in carbs that your daily quota won't be affected which leaves you with so many more choices when you head back home!
One serving of Garden salad contains just 120 calories, 9 g fat, 2 g net carbs, and 7 g of protein.
MORE: Keto Meals at Tropical Smoothie Cafe!
Are Bojangles roasted chicken bites keto?
Bojangles roasted chicken bites are keto friendly as they have 9 grams of net carbs and 280 calories. Considering that a typical keto diet limits daily carbs to 25 grams, you can occasionally enjoy it in moderation.
Keto Hack for Bojangles
Here is a little fun hack when you simply CAN'T resist a Bojangles dish sitting on the table right in front of you!
Tender boneless chicken is one of my weakest points when it comes to diet control! And hence I often find myself applying this risky hack in fast food restaurants like KFC, Bojangles, or Wingstop.
Here's the HACK: I simply pull out the breading of a deep-fried chicken item and enjoy it in moderation.
Remember that moderation is the key here because you may encounter accidental carbs through hidden sauces or unnoticed leftover breading.
Sometimes I am just craving a good bite of boneless chicken but most of the restaurants serve it with huge amounts of breading. Hence I resort to this little hack and satisfy those taste buds!
Keto Sides & Dressings at Bojangles
Sides in Bojangles are called "Fixin's" and you have a few keto options to enjoy on the low carb diet:
Green Beans
What if I told you that there are no keto sides available in Bojangles. Wouldn't you be really upset?
And what if I then said that you do have one option: Green Beans
You see, having one option is far better than having nothing at all (hail optimism!).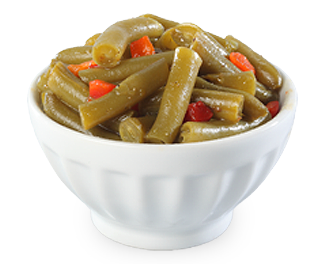 One serving of green beans contains 20 calories, 0 fats, 3 g net carbs, and 1 g protein.
Here's a highly filling and scrumptious Bojangles Keto meal with just 13 g net carbs: Have a roasted chicken bites along with a serving of green beans.
RELATED: Gluten Free options at Bojangles
Dipping Sauces
Bojangles offers the following dips:
BBQ Sauce: 25g carbs
Bo's Special Sauce: 6g carbs
Honey Mustard Sauce: 13g carbs
Ranch Sauce: 4g carbs
The ranch is the only keto-friendly sauce at Bojangles and you may enjoy it in salads or have it along with the roasted chicken bites.
Make sure you count these additional carbs when determining the total carbs for your meat at Bojangles.
Dressings
The dietician in me will tell you to avoid all sorts of dressings and have the salad as-is! But I know sometimes the salads taste too bland.
And what is the point of going in a restaurant if all you are doing is eating bland food?
You can find the following dressings in a Bojangles outlet:
Ken's Buttermilk Ranch Dressing: 2g carbs
Ken's Blue Cheese Dressing: 2g carbs
Ken's Fat Free Italian Dressing: 5g carbs
Ken's Honey Dijon Dressing: 14g carbs
You may go with buttermilk ranch dressing or blue cheese for a more keto-friendly approach, as they both have 2g carbs each.
Suggested: Portillo's Keto Friendly Options
Low Carb Beverages
Salads with minimal dressings can often lead you to the beverages counter. And then it becomes quite easy to be carried away with sugar-laden drinks!
As per the keto rules, you should stick with plain water or diet coke. Here are some more low carb beverages at Bojangles:
Coffee
Diet Mountain Dew
Diet Pepsi
Unsweetened Tea
Unsweetened Iced Tea
Low Carb Breakfast at Bojangles
Bojangles doesn't specify its menu based on breakfast, lunch, or dinner. All of their items are available during all operating hours.
Biscuit sandwiches, in particular, dominate the breakfast order at any Bojangles restaurant. They are so delicious and filling that you won't feel hungry before mid day!
Sadly, we keto-ers cant indulge in those high carb delicacies and have to find a feasible work-around!
Here's the good news: You can ask them for a side of scrambled eggs served along with bacon. Don't complicate the order with dressings or sauces and you have the perfect keto breakfast solution for Bojangles!
Foods to Strictly AVOID for Keto at Bojangles
Some of their menu items are ridiculously high-carb which could be a nightmare for a keto practitioner! Let's have a look at them.
Bojangles Cajun Pintos
These are red beans cooked into cajun spices. As much delicious as they taste, there is no scope for them on a keto diet!
One picnic serving of Cajun Pintos has a whopping 81g of carbs.
Bojangles Dirty Rice
Don't let the name confuse you! The dirty rice has nothing to do with dirty keto, lol!
Dirty keto a.k.a lazy keto is a name given to a keto lifestyle where you can freely enjoy processed and packaged foods! Most of us (me included!) can't spend hours meal prepping for the week, especially if you are the only keto-er in the family.
I bet the majority of the U.S. follows a dirty keto diet and have tons of packaged keto food products on a regular basis.
Getting back to the topic, Bojangles dirty rice is a big NO on keto because it has a whopping 74g of carbs!
Mashed Potatoes 'N Gravy
Potatoes are always frowned upon in the keto community due to their high carb content. These mashed potatoes served with gravy can set you back by at least 65g of net carbs!
It is more than my three day's worth of carbs quota, lol.
Seasoned Fries
It is again the same potato served in a different way! And since potatoes are anti-keto, you should stay away from fries at all costs.
On top of it, if you are having fries you'll definitely be grabbing that ketchup, which has even more carbs!
One picnic-sized serving of seasoned fries has a whopping 73 g of carbs! Stick to green beans for a clean and easy keto side dish.
Conclusion
If you find yourself at a Bojangles on keto, these are your low carb options:
Garden Salad: 2g net carbs
Grilled Chicken Salad: 3g net carbs
Roasted Chicken Bites: 5g net carbs
Chicken Leg: 5g net carbs
Chicken Wing: 7g net carbs
Green Beans: 3g net carbs
You can add Ranch and blue cheese dressing for additional 2g net carbs each. Keto-friendly beverages are coffee, diet coke, and unsweetened iced tea.