Jason's Deli is the perfect stop for all your sandwich cravings! Their extravagant menu contains soups, salads, sandwiches, wraps, and much more.
But can you survive keto at Jason's Deli?
The salad bar at Jason's Deli is a blessing for those on the ketogenic diet! Build your own bowl with your favorite low-carb ingredients like salami, roast beef, hot pastrami, etc. Use their official nutrition calculator to know the exact number of carbs in your order.
In this article, we'll look at EVERYTHING Keto at Jason's Deli and explore some of the best ordering strategies!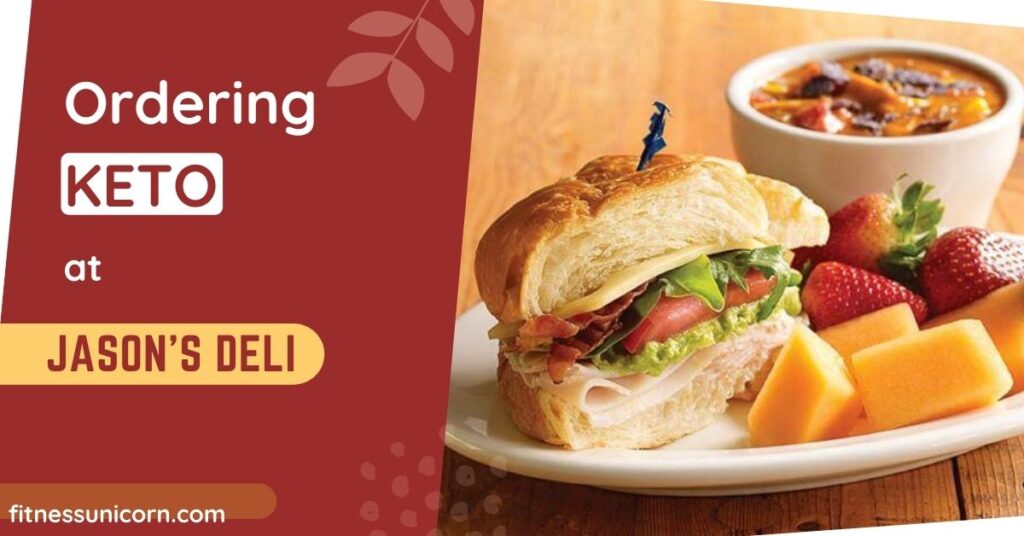 Tired of searching whether certain foods are keto? Download my keto cheat sheet with 210+ keto-friendly foods!
This post may contain affiliate links, which help keep this content free. (Full disclosure)
Jason's Deli Menu: An OVERVIEW
Jason's Deli is a casual fast-food restaurant serving delicious deli meat sandwiches for more than 40 years. Their first-ever outlet was launched in September 1976 by four partners.
Fast forward to today, they have over 295 restaurants in more than 29 states! In fact, they even ranked #1 in annual sales QSR Magazine's Top Ten list of restaurant chains with under 300 locations. If you are a fan of deli meats, then Jason's Deli is your heaven!
People are always worried about the health aspects of processed meats. However, Jason's Deli has completely eliminated processed MSG, high-fructose corn syrup, and artificial flavors from their menu. (Source)
Their service is amazingly fast (even for a fast-food restaurant!). If you are in a hurry, simply order through their website and grab your meal on the go.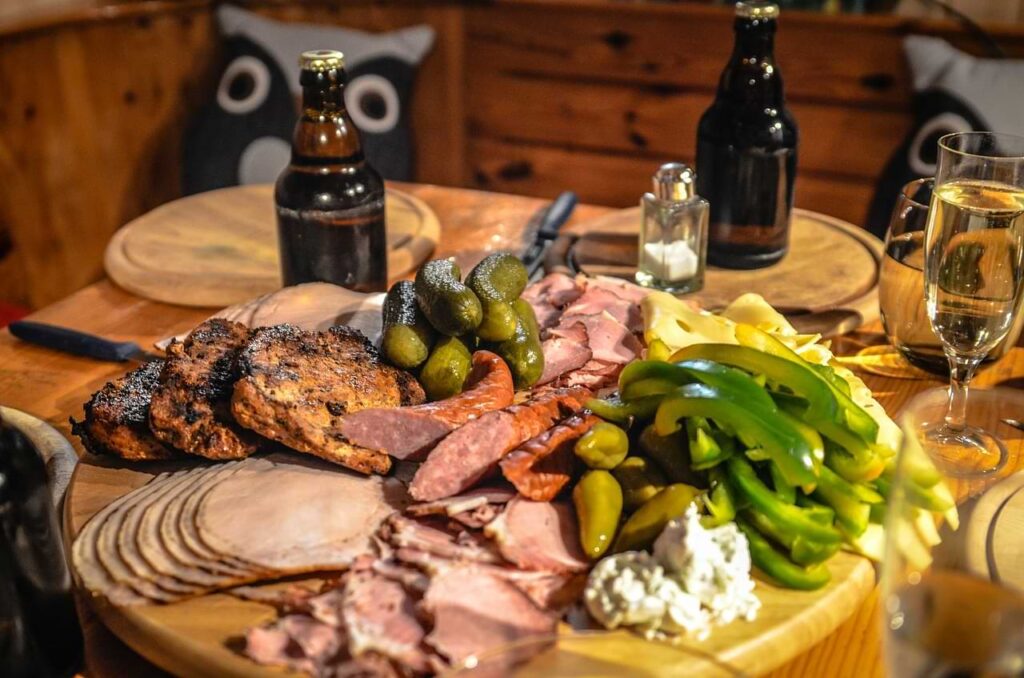 Jason's Deli gets all the love from fitness enthusiasts, thanks to the ease of customization! You can mix and match your preferred ingredients and make your bowl from scratch, no matter what diet you are on.
That's why ordering keto at Jason's is a cakewalk! We recently discussed why lunch meats like Bologna are super keto-friendly: They contain very few carbs and have plenty of fats!
Jason's Deli KETO Ordering Guide
Deli meats are your friend when it comes to the keto diet! You want to consume at least 70% of your calories from fat and keep those carbs to a bare minimum. Thankfully, Jason's Deli has plenty of meats and cheese varieties that fit the bill!
The most keto-friendly order at Jason's Deli is their customizable salads. You can build your own bowl from scratch and choose your desired meats, toppings, cheese, and spreads.
Cured meats like salami, corned beef, or hot pastrami have exactly ZERO carbs and plenty of fats. And if you pick the right cheese and condiments, the end result is a soul-satisfying and perfectly keto-friendly bowl!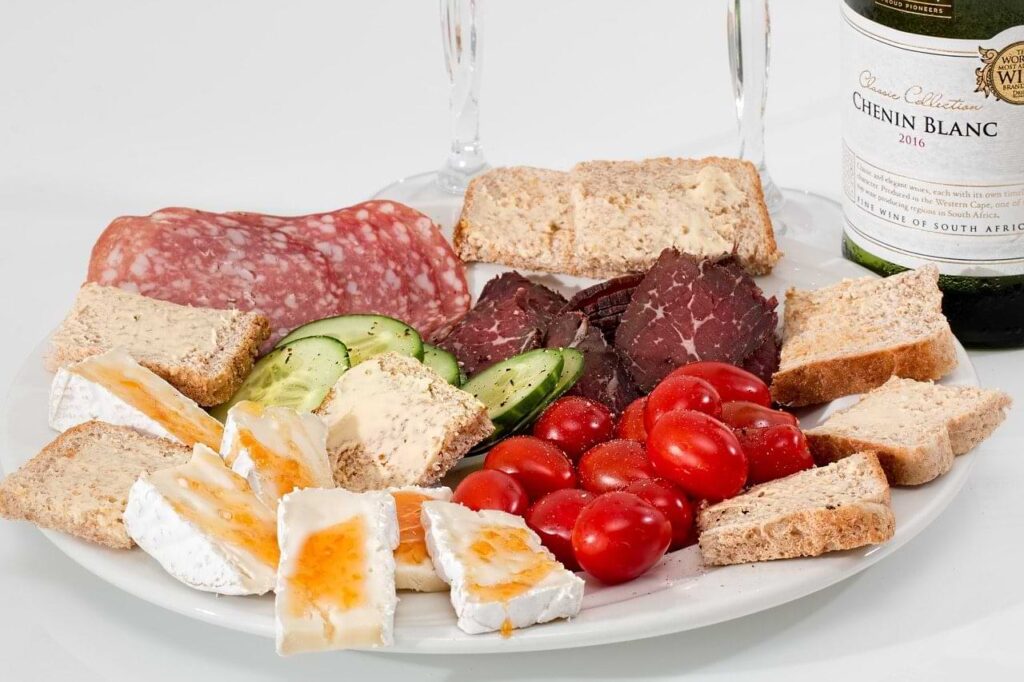 There are literally no limits to your food choices. Their salad bar contains anything and everything that is on their menu!
I have always enjoyed salad bars on the keto diet. They ensure that you have complete control over what goes inside your bowl! The only thing that cracks me up is not knowing the exact amount of carbs that I'm taking in.
Luckily, Jason's Deli has heard our voices and their website now has an all-inclusive nutritional calculator. You can mix and match your favorite ingredients and determine the exact number of carbs in your order.
There are few restaurants that are so open about their nutritional information, and Jason's Deli is one of them! So you can enjoy your meals guilt-free knowing that they are well within your carb limits.
I highly recommend ordering ahead of time. If your order is ready as soon as you enter the place, you'll not be tempted by posters on the wall, or by what your friends are having.
MORE: Schlotzsky's Keto-Friendly Options
Build Your Own Keto Bowl at Jason's Deli
Just walk up to their salad bar and start building your bowl! Alternatively, you can also order online and track the exact nutritional values of your meal.
Pick Your Base:
Organic Field Greens (4 oz): 6g net carbs
Mixed Salad Greens (1 cup): 5g net carbs
Organic Spinach (4 oz): 6g net carbs
5-6g carbs just for the base of your salad may seem too much. I personally never take the base and directly go towards the veggies section.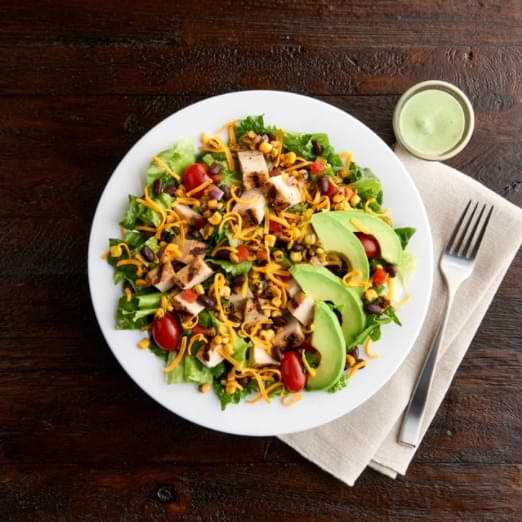 Add Low-Carb Veggies:
| Item | Net Carbs |
| --- | --- |
| Artichoke Hearts: 2g net carbs | 2g |
| Broccoli Florets (4 oz): 2g net carbs | 2g |
| Cauliflower Florets (4 oz): 2g net carbs | 2g |
| Cucumber ( 3 ea): 1g net carbs | 1g |
| Grape Tomatoes (4 ea): 2g net carbs | 2g |
| Green Peas (2 oz): | 4g |
| Hard-Boiled Egg (1 ea) | 0g |
| Italian Peppers (1 oz) | 2g |
| Jalapenos (2 oz) | 1g |
| Kalamata Olives (5 ea) | 0g |
| Organic Baby Carrots (5 ea) | 2g |
| Organic Red Apples (4 slices) | 8g (Avoid!) |
| Red Bell Peppers (2 slices) | 0.5g |
| Red Onion Rings (2 ea) | 0.5g |
| Sliced Mushrooms (2 oz) | 0.5g |
| Stuffed Green Olives (5 ea) | 0.5g |
| Whole Beets (1 ea) | 1g |
| Yellow Bell Peppers (2 slices) | 1g |
| Zucchini Stix (2 oz) | 1g |
Vegetables and their Carb Count at Jason's Deli
Note that the above carb counts are based on the respective quantities of veggies. Make sure you factor in all the adjustments.
RELATED: Safeway Keto Friendly Snacks
Choice of Proteins:
It's time to add that meaty goodness to your salad. Luckily, we ketoers have a ton of low-carb meat options at Jason's Deli!
Chicken salad with almond and pineapples: 7g net carbs
Tuna Salad with Eggs: 0.5g net carbs
Smoked Turkey Breast: 3g net carbs
Sirlion Steak: 0 carbs
Marinated Wild Salmon: 1g net carbs
Nitrite-Free Ham: 0.5g net carbs
Roasted Turkey Breast: 2g net carbs
Natural Grilled Chicken Breast: 1g net carbs
I would steer clear of the chicken salad with pineapples (sugar alert!). Instead, go for the natural chicken breast and add low-carb dressings to enhance the taste.
Cheese Options:
Adding cheese is one of the best ways to make your keto meals more filling. It's also an excellent way to increase the fat content of your bowl!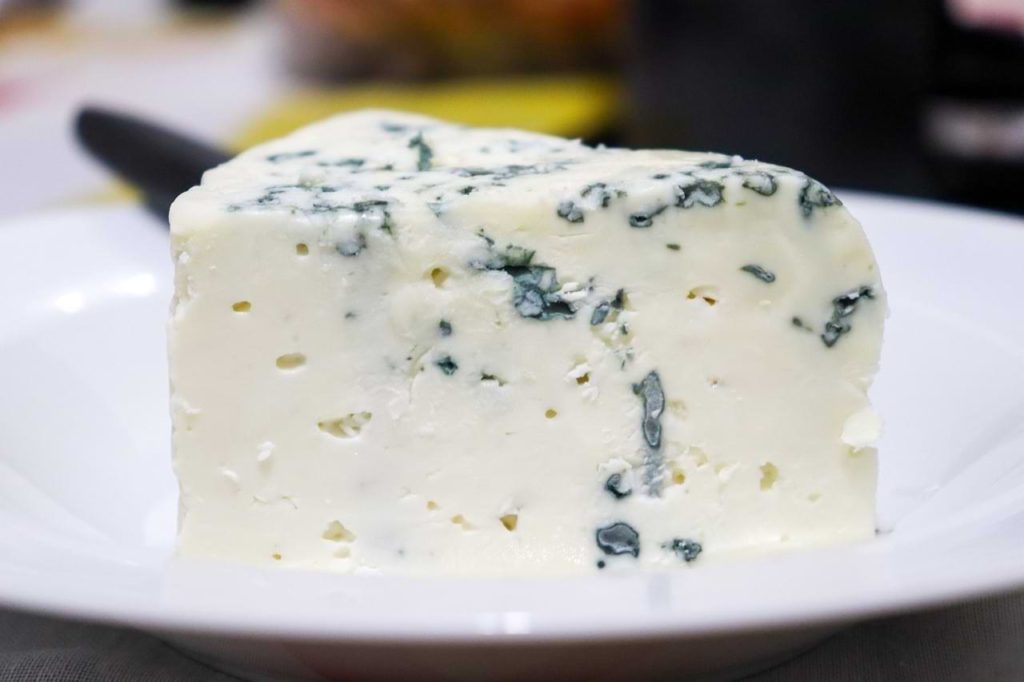 Jason's Deli has plenty of low-carb cheeses to suit your taste buds:
Jalapeno Pepper Jack: 0.5g carbs
Provolone Cheese: 0.5g carbs
Feta (2 oz): 0.5g carbs
Shredded Cheddar Cheese: 1g carbs
Sliced Cheddar Cheese: 1g carbs
Swiss Cheese: 1g carb
Muenster Cheese:

2g carbs
Cottage Cheese (2 oz): 2g carbs

Sliced American Cheese:

2g carbs
Asiago Cheese: 3g net carbs
As you can see, the most keto-friendly cheeses at Jason's Deli are the Jalapeno Pepper Jack, Feta Cheese, and Provolone Cheese. As a rule of thumb, the harder cheese types have the least amount of carbs because they have less lactose.
Lactose is the sole reason why you can't have milk and other dairy products on keto.
Note: Not all of the above cheese options are available at their salad bar. But you can request the others from the sandwich section of their menu.
Now Choose Your Toppings:
When you are done with the meats, cheese, and veggies, it's now time to add more flavors!
Choose from the following low-carb condiments:
Bacon Bits: 1g net carbs
Sliced Piquillo Peppers (2 oz): 2.5g net carbs
Spicy Giardinera (2 oz): 4g net carbs
Sunflower Seeds: 1g net carbs
You may be tempted to add some of those crispy onions, but sadly, a single 1/2 oz serving has 6g of net carbs.
Keto-Friendly Dressings:
The final step in your keto bowl escapade is the sauces! Yeah, I know that feeling when you finally reach the dressings counter at a salad bar. They have these miraculous abilities to light up even the most boring salads!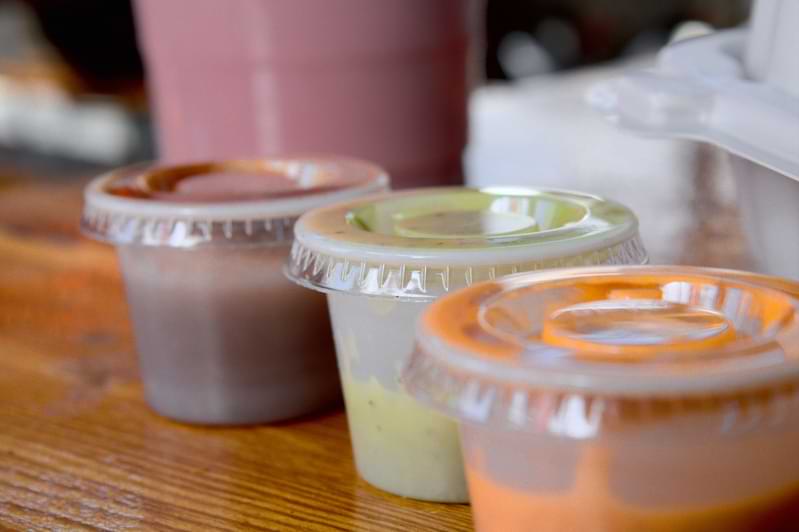 But since we are on the keto diet, you have to be really cautious about the quantities. It's very easy to ruin a super low-carb salad by overdoing the sauces!
Note: Even the so-called "healthy" sauces are not always low-carb. They might have fewer calories, but most of them still have significant carbs and sugar. What's more, they even have a lower fat content to save up on calories.
Jason's Deli has the following keto-friendly sauces (use in moderation):
Red Wine Vinegar: 0 carbs
Extra Virgin Olive Oil: 0 carbs
Homemade Ranch Dressing: 2g net carbs
Italian Dressing: 2g net carbs
Jalapeno Ranch: 2.5g net carbs
Creamy Caesar Dressing: 3g net carbs
Blue Cheese Dressing: 5g net carbs
Go heavy on the extra virgin olive oil because it has exactly zero carbs and tons of good fats! I'd be really cautious about the blue cheese dressing. 5g carbs per serving is still a lot for a dressing. But I have included it in the keto list only because it is high in fats (12g).
You can add a freshly cracked egg for a little over 1g carbs. And if you are really craving the feel of a wrap/sandwich, then simply get your bowl served as a lettuce wrap.
There are no keto-worthy side dishes at Jason's Deli. They are all super high in carbs such as pasta, potatoes, hummus, or black beans.
Jason's Deli CHEAPEST Low-Carb Meal
Let's face it: Paying huge amounts for "diet food" just doesn't feel worth it. You're essentially paying the same amount of money as others, but not really having any "fancy food".
This one simple hack has helped me save over two-thirds of my money when eating keto at Jason's Deli. It's simply this tactic:
You can only eat so much in a single meal, while the rest of your salad container remains empty. Instead, grab a salad bar to-go and fill the takeout container with the maximum low-carb meats and toppings. Then go home and add your desired dressings. Now you can easily split this up into three different meals!
So essentially you'll be getting three meals for the price of one!
Conclusion: Is Jason's Deli Keto Friendly?
Deli meats are super keto-friendly because they have negligible carbs. In fact, some cured meats (like salami) have no carbs at all!
It is very convenient to order keto at Jason's Deli because the food is easy to customize. The salad bar gives you full freedom to choose your desired ingredients. When in doubt, simply use their nutrition calculator to determine the exact amount of carbs in your meal!
However, don't just blindly rely on takeout food to fulfill your keto macro goals. As convenient as they seem, processed meats have a little too much sodium to be considered healthy for regular consumption.
NEXT: Are Hot Dogs Keto?