Every smoothie from Tropical Smoothie leaves a blast of freshness that you simply can't resist! Their tagline "Eat better, feel better" makes it much more appealing. But can you really survive Keto at Tropical Smoothie?
While they do serve delicious wraps and sandwiches, this place is really all about Smoothies!
Their healthier options include the famous Detox Island Green Tea, which is sworn by every fitness enthusiast on earth.
But if you hopped onto the keto wagon, it doesn't have to be the end of your social life! You can still choose low-carb alternatives at almost any restaurant.
Today I'll share with you the best strategies to minimize your carb intake at Tropical Smoothie Cafe.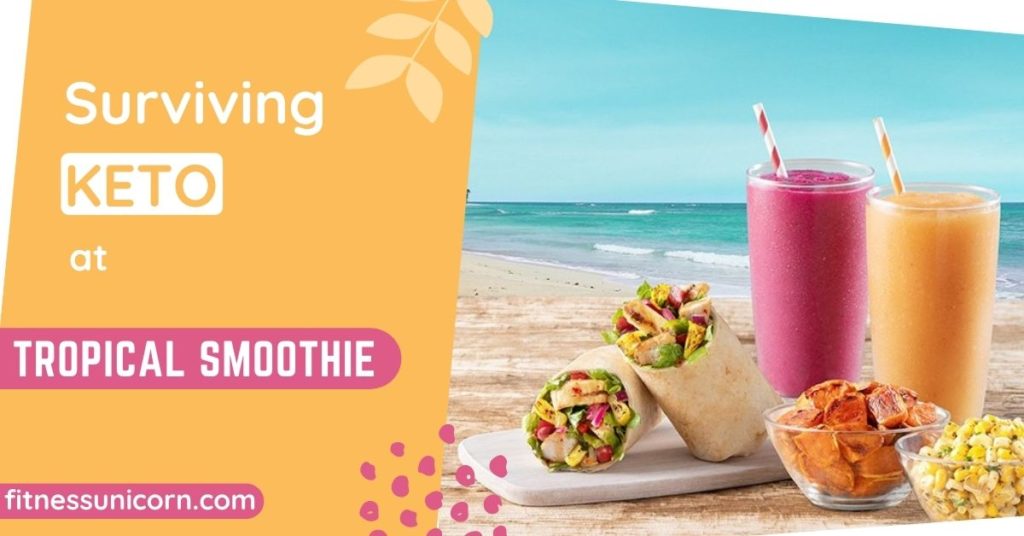 Tired of searching whether certain foods are keto? Download my keto cheat sheet with 210+ keto-friendly foods!
This post may contain affiliate links, which help keep this content free. (Full disclosure)
Is Tropical Smoothie Keto-Friendly?
You might have heard a lot about the "healthy" options at Tropical Smoothie. But the sad reality is that it makes up only 2% of their menu!
The tsunami of sugar poured into every smoothie nulls the health benefits from other ingredients.
So when it comes to the keto diet, your options are quite limited! They have a pretty tight menu, which leaves little space for customizations.
Compare it with the wide array of options at a Red Robin or Chipotle Mexican Grill. There you can order a low-carb version of every possible dish on the menu.
But if you find yourself inside a Tropical Smoothie Cafe in the middle of an exhausting day, there's no need to worry!
I've put together this in-depth guide so that you don't have to worry about carbs anymore!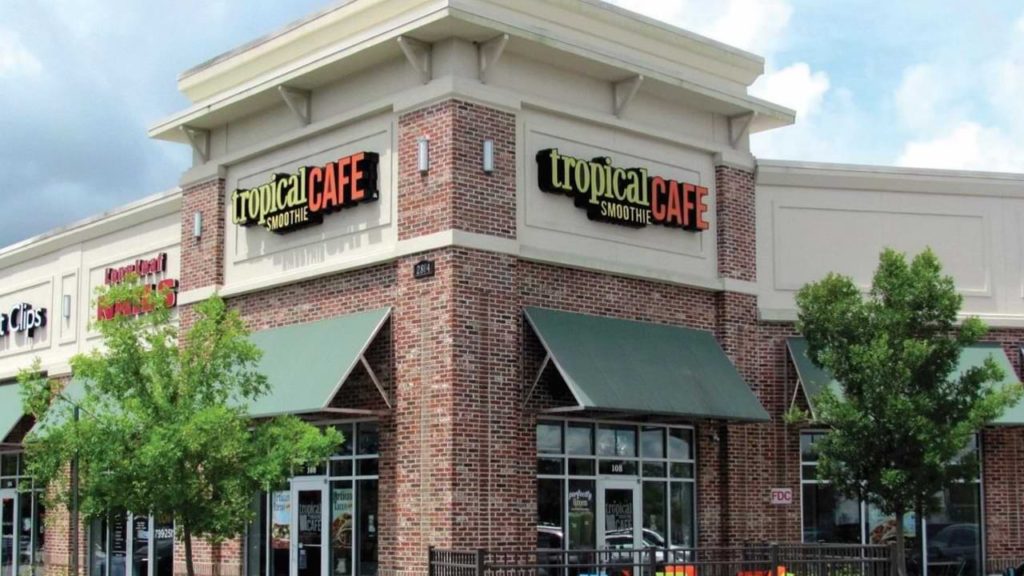 Low Carb Guide for Tropical Smoothie Cafe
There are no low-carb options right off the bat. But these tweaks will help you minimize your carb intake:
Keto-Friendly Wraps at Tropical Smoothie
Did you know that wraps have much more carbs and calories than bread? The reason is pretty simple: they are more condensed!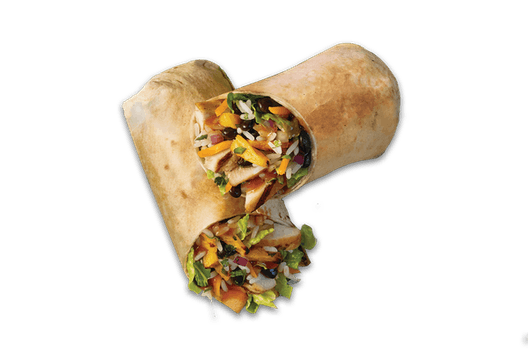 Luckily for us, Tropical Smoothie Cafe recently launched an "unwrap" option for your favorite wraps. They serve the same fillings inside a bowl and you can easily customize each order.
And if you are really craving the feel of a wrap, ask for your fillings wrapped inside lettuce instead!
You definitely want to cut out a few ingredients based on the wrap you order:
Baja Chicken Wrap (Nix the black beans and tomato salsa)
Buffalo Chicken Wrap (No tomatoes)
Caribbean Jerk Chicken Wrap (Ditch the rice, black beans, and pineapple salsa)
Hummus Veggie Wrap (No hummus, rice, black beans, or tomatoes)
Supergreen Caesar Chicken Wrap (Just ditch those tomatoes!)
Thai Chicken Wrap (Hold the wontons and carrots, with minimum Thai peanut sauce)
BREAKFAST: Southwest Wrap (hold those tomatoes and chipotle mayo)
Related: Low-Carb Options at Smoothie King
Sandwiches
My personal favorite is the Turkey Bacon Ranch burger. But just like the wraps, you may want to ditch the bread and order the stuffings inside a bowl.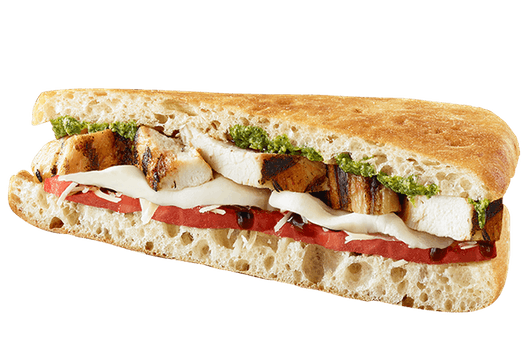 To really mimick a good ol' sandwich, you can replace the bread with lettuce!
Chicken Caprese Sandwich (nix the tomatoes)
Turkey Bacon Ranch Sandwich (No tomatoes, hold the Ciabatta bread!)
Ultimate Club Sandwich (Opt for ranch instead of chipotle mayo, and no tomatoes)
RECOMMENDED: Everything Keto at Mimi's Cafe
Low Carb Quesadillas
All quesadillas at Tropical Smoothie Cafe are made with flour tortillas. But don't mistake them to be lesser in carbs than the original corn tortillas!
The flour tortillas have higher carbs (19g vs 23g) and even higher calories (96 vs 138 kcal). But hey, they do taste delicious!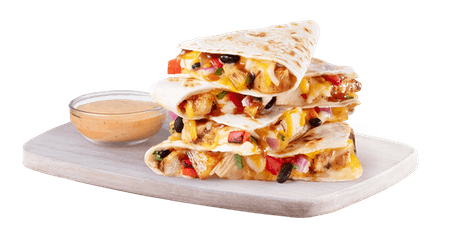 By now you know the rules of the keto game: Ditch the tortillas and go for a lettuce wrap instead.
Three Cheese Chicken Quesadillas (hold the tomato salsa)
Three Cheese Quesadillas (no tomato salsa, minimum cheese blend because soft cheese is higher in carbs)
Santa Fe Chicken Quesadillas (hold the black beans, no tomato salsa)
NEW BBQ Shrimp Quesadilla (hold the BBQ Ranch and Pineapple Salsa)
NEW BLT Quesadilla (nix the tomatoes and salsa ranch)
NEW Jerk Chicken Quesadillas (hold the pineapple salsa and black beans, go easy on the Jerk sauce)
Flatbreads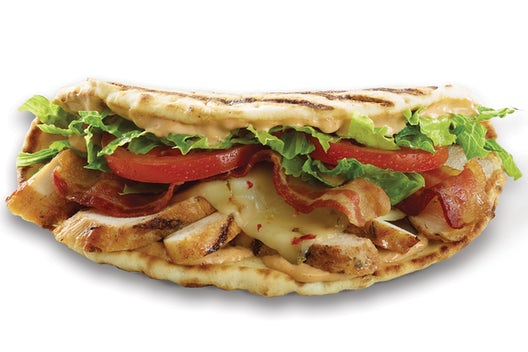 Flatbreads have lesser carbs than wraps. But they still pack an enormous amount of carbs for a keto-er.
So swap out the flatbreads with a wrap of lettuce and you are good to go!
Chicken Bacon Ranch Flatbread (just hold the tomatoes and go easy on the ranch)
Chicken Pesto Flatbread (no tomatoes, choose parmesan over mozzarella since it has fewer carbs)
Chipotle Chicken Club Flatbread (Replace chipotle with ranch)
BREAKFAST: Peanut Butter Banan Crunch Flatbread (Not at all keto-friendly!)
READ: Is Pesto Keto Approved?
Can You Ask for NO SUGAR at Tropical Smoothie?
Other than natural fruits, sugar is the major contributor to carbs in their smoothies.
If you are diabetic or practicing keto, going for "zero added sugar" seems like a much more logical choice. In fact, they also offer Splenda in place of sugar, which is a natural sweetener.
But here's what you might not know: Even going "nada" won't magically eliminate all the sugars inside your smoothie!
Fruits like berries and bananas already have a ton of natural sugars present inside.
Funnily enough, the average carb count of a smoothie at Tropical Smoothie goes over 50 grams of net carbs, even WITHOUT the added sugar!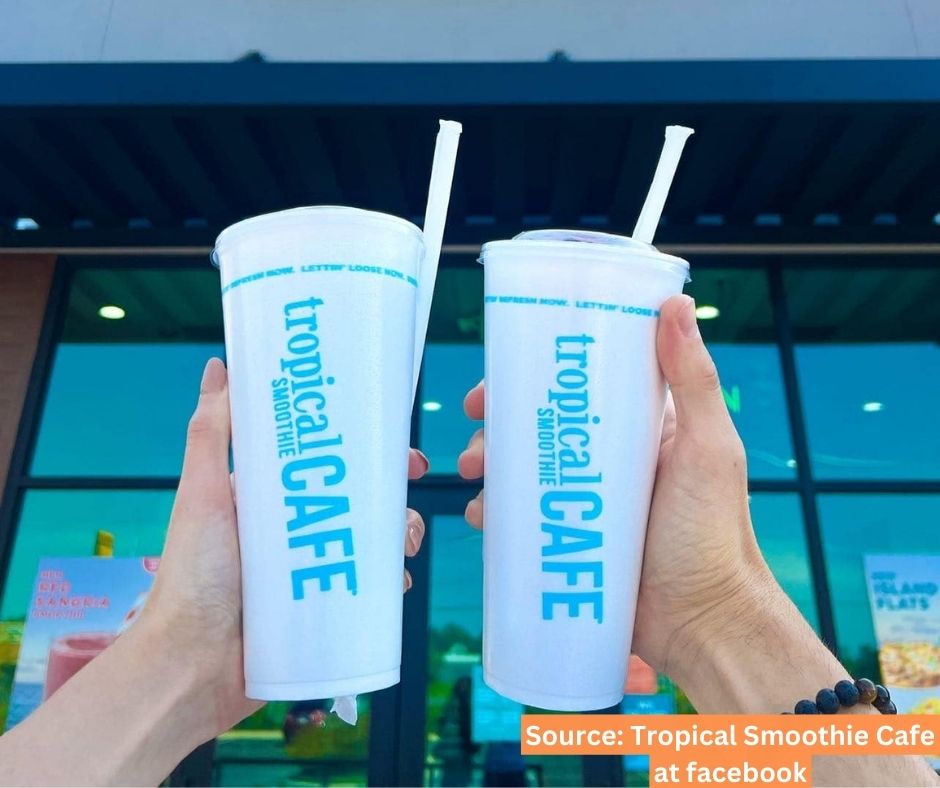 RECOMMENDED: Gluten Free options at Tropical Smoothie Cafe
The only keto-friendly beverages at a Tropical Smoothie cafe includes:
Bottled Water (Duh! Obviously)
Brewed Unsweet Tea
Coke Zero
Diet Coke
By the way, did you know that Tropical Smoothie Cafe doesn't use your "regular" sugar? Most of their smoothies (barring a few exceptions) are made with Turbinado sugar.
It is the same golden-brown crystalized sugar that you find in coffee shop sachets. So why use it instead of regular sugar? Well, Turbinado is a much more "natural" and a healthier alternative.
It retains some of the original molasses, which are stripped away in the regular table sugar. Turbinado sugar has the same macros as regular sugar, along with a tiny amount of additional micronutrients.
NEXT: Surviving Keto at Jamba Juice!
Is Turbinado Sugar Keto-Friendly?
Turbinado sugar has the same amounts of carbs as regular sugar. Hence it is in no way keto-friendly! Each teaspoon gives you 16 calories and 4g of carbs.
It is said to be healthier than regular sugar only because it contains traces of calcium and iron, thanks to molasses.
However, they are not enough to satisfy even 1% of your daily recommended values. So is this just a marketing gimmick?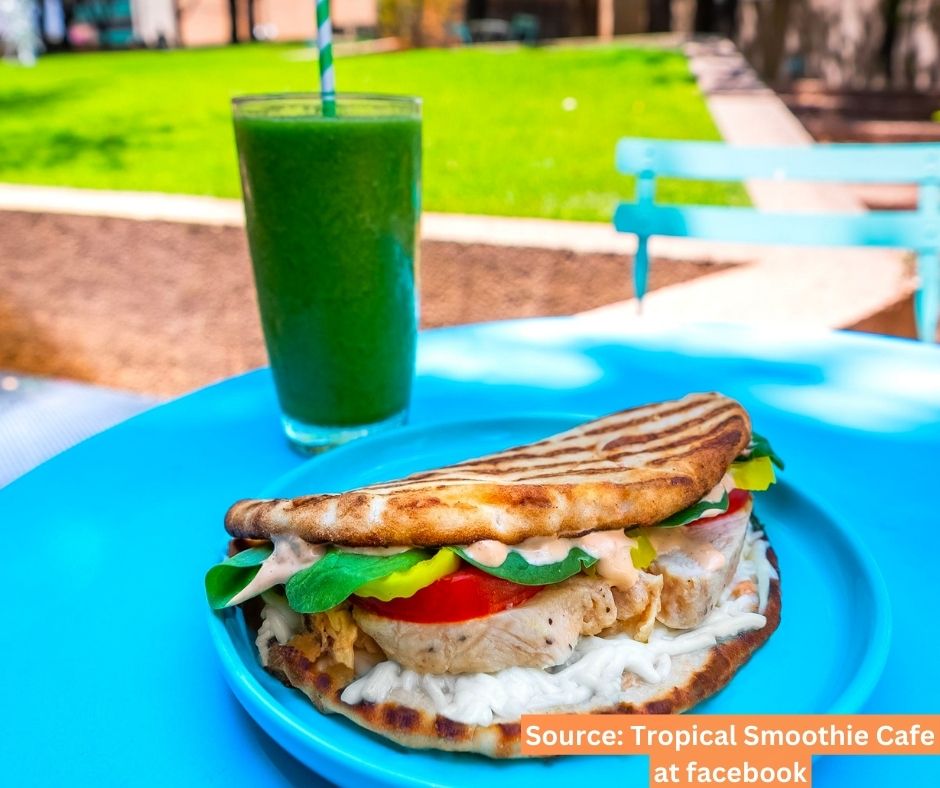 Conclusion
So does Tropical Smoothie have low carb options?
Surviving keto at a Tropical Smoothie Cafe is much easier than you think. Simply follow the guidelines in this article to minimize your carb intake.
In a nutshell, here's what we recommend:
For Quesadillas, Sandwiches, and Wraps, you must ditch the outer bread and go for a lettuce wrap instead!
You can also have your fillings in a bowl for a perfect keto-friendly salad.
Eliminate black beans, salsa, rice, tomatoes, and go easy on the sauces.
Light Ranch is way better than any other dressing at Tropical Smoothie.
Low carb beverages: Unsweet Ice tea, water, and diet coke