If you are a fan of healthy eating, Jamba Juice is a smoothie paradise for you! I just love the idea that you can put your favorite ingredients and grind them up into a refreshing smoothie!
By the way, the Jamba Juice menu isn't just limited to juice and smoothies. You have a lot of sandwiches, baked goods, and smoothie bowls to choose from.
But can you survive KETO at Jamba Juice?
The most keto-friendly drinks at Jamba Juice are their wellness shots, which range from 2-5g of net carbs. You can also enjoy wraps, sandwiches, and flatbreads if you ditch the bread/outer covering of the wraps.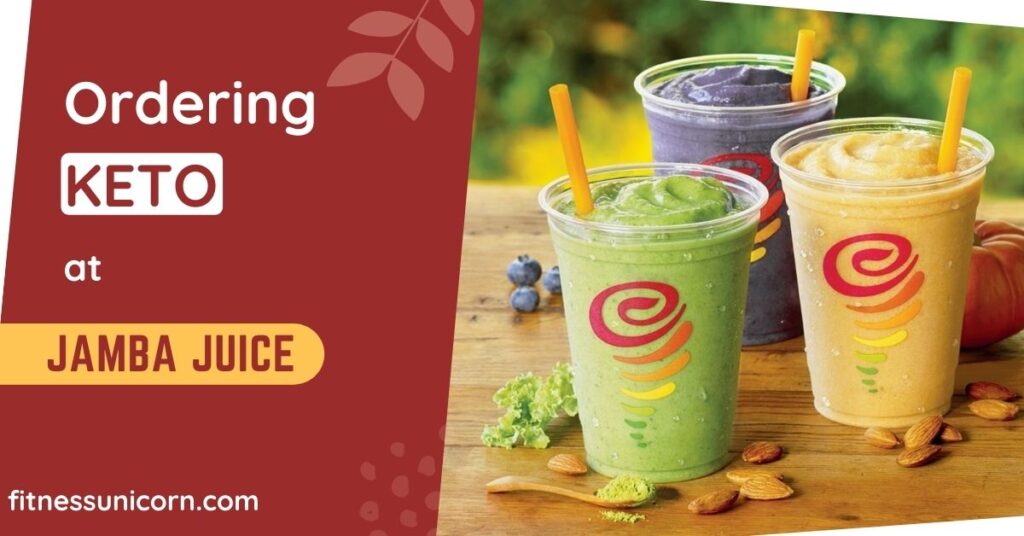 Tired of searching whether certain foods are keto? Download my keto cheat sheet with 210+ keto-friendly foods!
There are plenty of keto options at Jamba provided that you follow the right customizations. In this article, we have shared some of the best strategies for your low-carb order at Jamba Juice!
This post may contain affiliate links, which help keep this content free. (Full disclosure)
About Jamba Juice
Jamba Juice has been serving its delicious and thirst-quenching smoothies for more than 30 years!
I've always thought of Jamba Juice as the Subway for juices and smoothies. Reason? They have fresh and organic healthy meals that can be enjoyed on almost any kind of diet.
In fact, they are a factory of superfoods. You'll find each and every health superfood that has ever been talked about in your favorite fitness magazines:
Ginger
Blueberries
Granola
Acai
Kale
Goji Berries, and so on..
The best part about Jamba Juice is that they don't use any colors, flavors, artificial sweeteners, or high fructose corn syrup! (Source)
It's natural to assume that all the options at Jamba Juice are healthy, but that's far from the truth. The major downside throughout their menu is the high amounts of sugar!
While there is minimum added sugar, the majority of juices and smoothies contain fruit juice blends. It's only these blends that add that punch to your beverage and makes it superbly delicious! I've found that most outlets are quite open to customizations and they'll happily substitute your ingredients for low-sugar ones.
So are there any keto drinks at Jamba Juice? Yes, keep reading to know all the options and their health benefits on the keto diet!
MORE: Tropical Smoothie Keto Options
Jamba Juice Low Carb Options for the Keto Diet
The wellness shots at Jamba Juice have the least amount of carbs and hence they are super keto-friendly. While they aren't as filling as a smoothie, you'll definitely have something to sip on while hanging out with your pals.
Plus, they have tons of health benefits that can't be ignored! You can choose from the following wellness shots:
Ginger Shot
The Ginger shot at Jamba is a part of their grab n' go menu. It comes in a neatly packed shot bottle of 60 ml.
Ingredients present in the Ginger shot include:
Orange juice
Lemon juice
Ginger juice
Cayenne pepper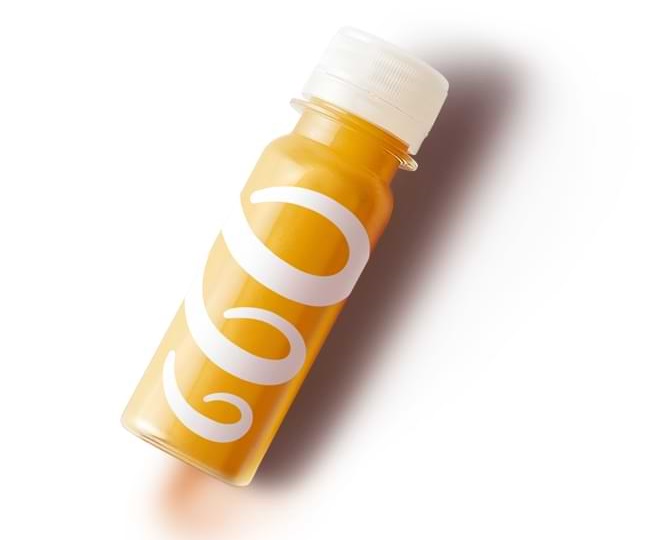 Each shot of 60 ml (or 2 fl oz) contains 6g of net carbs. 60 ml is a small quantity when compared to a glass of smoothie. But never underestimate the miraculous health benefits of a ginger shot!
The ginger shot is made using fresh ginger and other citrus juices. The reason for such a small quantity is the highly concentrated taste of ginger. But hey, if you can have a bitter shot of alcohol to lighten your mood, why not try ginger shot to boost your health?
Ginger is super-rich in a variety of antioxidants that protect your body from free radicals. Studies like this concluded that ginger is highly effective for treating conditions like arthritis, inflammatory gut disease, or asthma.
RECOMMENDED: What's Gluten-free at Jamba Juice?
Turmeric Shot
If you combine the goodness of orange juice and the wholesomeness of turmeric, the result is this pretty little Turmeric Shot. Just like the ginger shot, it also comes packed in a small 60 ml bottle.
The turmeric shot has three simple ingredients: Orange juice, turmeric (obviously!), and lemon juice.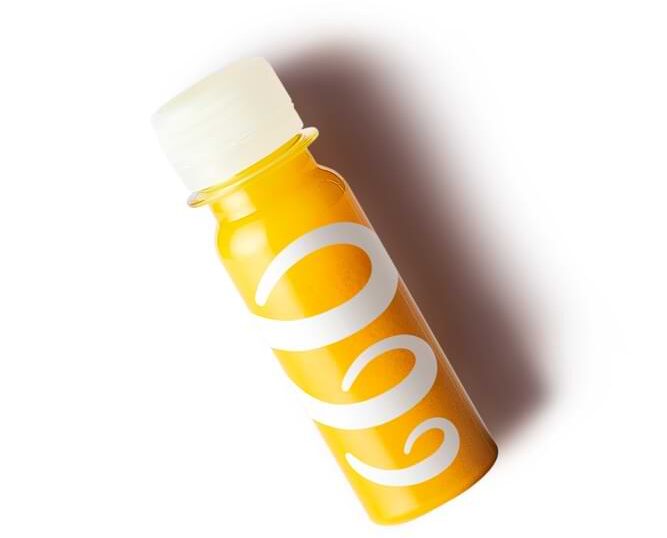 When I tried it for the first time, I was all prepared for the harsh taste. I even kept a bottle of water to chug down as soon as I had the shot. But surprisingly it turned out actually good for a turmeric shot!
Each shot of 60 ml comes out to be 6g net carbs. As you may guess, orange juice is the major contributor to those carbs.
Turmeric is hugely popular for its medicinal properties and here are some of them:
Turmeric contains curcumin which has anti-inflammatory properties.
Curcumin increases the levels of brain hormone BDNF, which leads to growth of neurons.
Curcumin may also reverse some steps in the process of heart disease.
Turmeric has shown success in treating symptoms of Arthritis (a common disorder of join inflammation)
MORE: Is Herbalife Keto?
Wheatgrass Shot
This is my favorite grab-and-go shot from the smoothie giant! The wheatgrass shot (60 ml) contains wheatgrass, apple juice, and lemon juice for just 5g net carbs.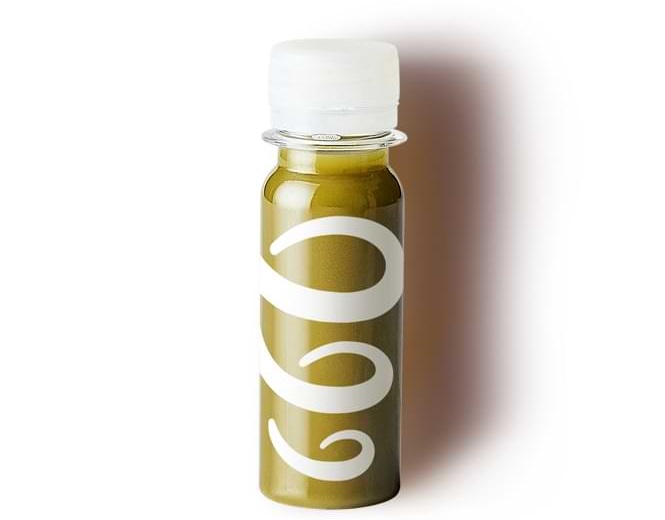 The wheatgrass shot from Jamba Juice is a healthy replacement for your on-the-go snacks. When you are working on a tedious project and feeling exhausted, that's when you are most susceptible to giving in to those sneaky cravings.
I always keep a packaged shot of wheatgrass to pass through those times! It's refreshing and full of health benefits like:
It's a great source of vegan protein having eight essential amino acids.
Wheatgrass is an excellent source of iron and Vitamin K that supports your blood health.
The chlorophyll present inside helps detoxify your body and supports healthy liver function.
Animal studies have found that wheatgrass may lower bad cholesterol.
Ginger Lemon Cayenne
This is a dine-in-only shot as compared to the three mentioned above. It is packed with vitamin C and includes the medicinal properties of ginger.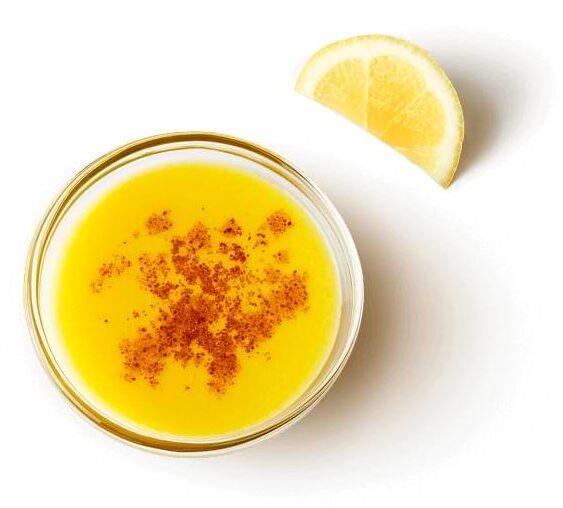 The ginger lemon cayenne shot has three ingredients: ginger juice, lemon juice, and cayenne pepper. Each shot of 2 oz (60 ml) has 4g of net carbs.
Ginger is one of the healthiest spices on the planet Earth. You'll find its usage in most of the Ayurvedic remedies and other ancient cultures.
If you jumped on the keto wagon for the sole purpose of losing weight, then I have excellent news for you! This ginger shot will help you get an inch closer to your goal. According to this study, supplementing with ginger can greatly reduce your waist-hip ratio and the hip ratio.
Ginger Orange Cayenne
It's a lot similar to the previous one but tastes much better (and sweeter), thanks to the orange juice. Luckily, it's only a small amount of juice which won't have a significant impact on ketosis.
As the name suggests, ginger orange cayenne shot contains:
Ginger Juice
Orange juice
and Cayenne Pepper
Each shot of 2 oz (60 ml) contains 5g of net carbs.
Wheatgrass Juice
The fresh wheatgrass juice is simply extracted from pure wheatgrass and contains zero additives. As a result, you get a 60 ml shot for just 2g net carbs! It's by far the most keto-friendly drink at Jamba Juice.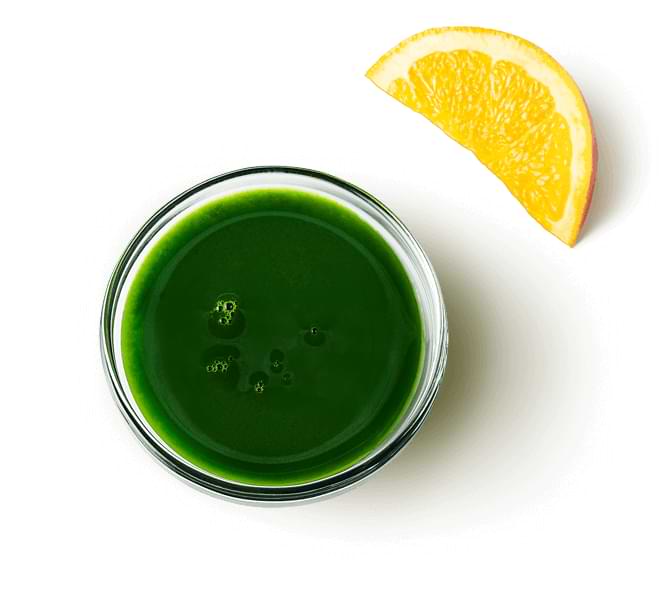 The plain wheatgrass shot is also diabetic-friendly with a pleasantly mild taste.
I would describe the taste as pretty neutral and unfamiliar. If I really have to write it down, it tastes somewhat on the sweeter side of a green tea.
Jamba Juice Keto Smoothies: ALL You Need to Know
Who doesn't love smoothies?
It's a delicious blend of fruity flavors along with healthy greens! But when it comes to the ketogenic diet, our options are fairly limited.
There are no keto-friendly smoothies at Jamba Juice because each offering contains well over 60g of carbs! However, you can build your own low-carb smoothie if your server is accomodating enough.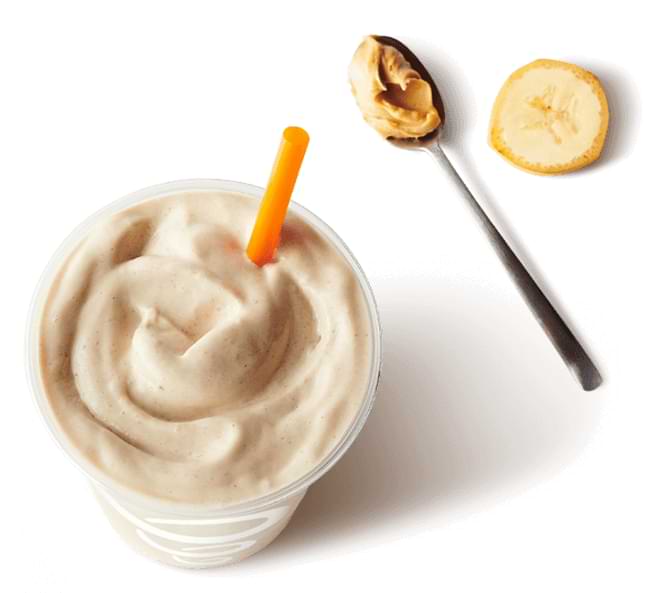 That's pretty much the case with the majority of the fast-food restaurants. Why would they bother putting up a "keto" menu when people are just coming to entertain their taste buds? (even if that involves unhealthy items!)
But there's a sneaky little hack that always works for me: Using your convincing skills, you may get your custom smoothie made at Jamba Juice! This might not work at every outlet, especially if it's the peak hour. But anyway, it's worth a shot!
Since the keto trend is at an all-time high (and only increasing), I'm sure they get tons of requests each day! You'll never know unless you ask!
Jamba Juice uses unsweetened almond milk in some of its smoothies. Use it as a base and add your favorite ingredients for a perfectly low-carb smoothie!
Below is a list of all the low-carb ingredients available with them. Simply mix and match as per your taste buds:
Peanut Butter: 4g carbs
Non-fat Greek Yogurt: 3g carbs
Kale: 1g carbs
3G Energy: 3g carbs
Vitamin + Zinc add-on: 3g carbs
Soy Protein: 0g carbs
Whey Protein: 1g carbs
Chia Seeds: 2g carbs
Pumpkin Seeds: 3g carbs
Almond Butter: 0 carbs
Blue Spirulina: 0 carbs
Goji Berries: 1g carbs
Matcha Powder: 0 carbs
The keto diet restricts you with 20-30g of net carbs per day (i.e. total carbs minus fiber). You can easily enjoy a refreshing smoothie for 7-8g of carbs!
Having said that, sometimes your server may be hesitant to your customization requests. In this article from Spoon University, a former employee of Jamba Juice reasons this out.
Asking for "more ice" or substituting "watermelon for strawberries" is completely different from building your own smoothie from scratch.
The company has pre-set menus and interfering with the ingredients will ruin the taste for its customers. As a result, they might lose a potential customer whose "customized" smoothie turned out to be yuck!
Well, you can still go back to the wellness shots!
Related: Smoothie King Keto Options
What Can I Eat at Jamba Juice on Keto
Jamba offers a lot more than just beverages. Their menu boasts a wide range of sandwiches, wraps, flatbreads, and baked goods! As you can guess, all that flour isn't allowed on the keto diet.
For a truly keto-friendly meal, go bun-naked at Jamba Juice and enjoy your sandwiches and wraps without the bread or tortilla
Request your server to nix the bread and have your order served in a bowl. If they aren't okay with it, simply order it as-is and remove the bread yourself. Consider giving it to your friend to avoid food wastage.
Note: Menu varies from location to location.
Handwiches (No Bun)
Jamba Juice came out with its all-new handwiches in April 2021. When the world was adjusting to the work-from-home regime (thanks to the pandemic!), they realized how we missed grabbing breakfast on the way to the office!
A Handwich is Jamba's take on the classic English breakfast designed to fit in a single hand for a quick on-the-go breakfast. Both the options come with a sprouted bun, cheddar cheese, and a patty. Nix the bun to keep it low-carb and keto-friendly.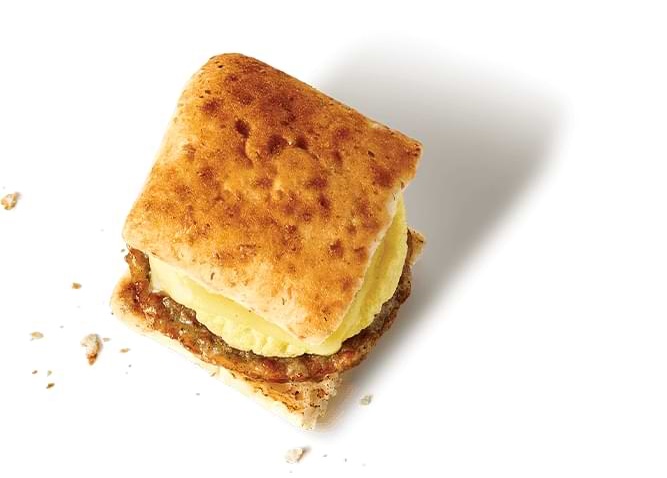 IMPOSSIBLE™ Handwich (sausage, egg, and white cheddar cheese): No Bun
Classic Sausage, Egg & Cheese Handwich (plant-made sausage and white cheddar cheese): No Bun
Sandwiches (No Bread)
Jamba Juice offers various breakfast sandwiches that are loaded with delicious toppings! Simply toss out the bread and get rid of tomatoes to save those carbs for your dinner!
Bacon, roasted tomato, and spinach (No bread or tomatoes)
Roasted tomatoes, spinach, and feta (Ditch the bread and tomatoes)
Turkey sausage, roasted red pepper, and gouda (No bread)
Flatbreads (Ditch the Bread)
1. Four Cheese Flatbread: It is Jamba's take on the classical pizza with a flatbread. It contains New-York style pizza sauce along with a mozarella cheese blend. Ditch the bread and you are good to go!
2. Sweet 'n Spicy Flatbread: It's a soul-satisfying entree with roasted chicken strips, mozarella cheese, red bell peppers, poblano chiles, cheddar cheese, and Jamaican Jerk seasoning! Leave out the bread and have it served in a bowl instead.
Wraps (No Tortillas)
Jamba Juice has various breakfast wraps to fuel your mornings with a punch of energy! What a pity it is that they come wrapped in tortillas (not so keto-friendly!)
In most restaurants, you can easily replace the tortillas with a lettuce wrap. However, that's not the case at Jamba because lettuce isn't a part of their menu.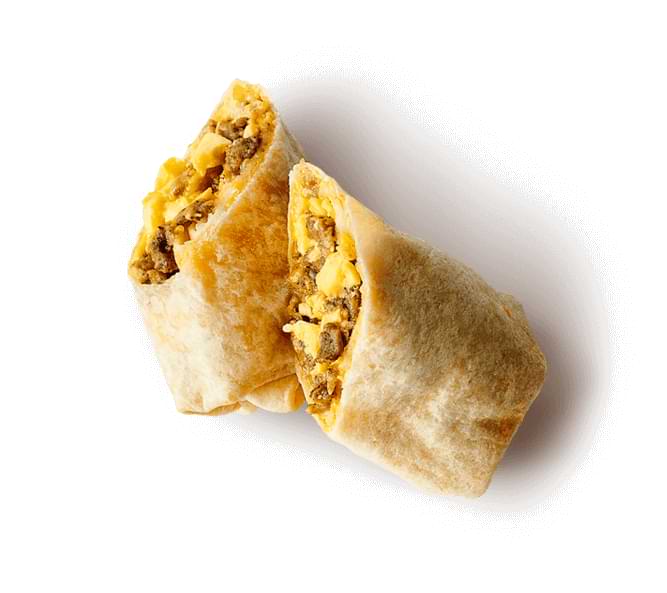 So your best defense strategy for keto is to have the wraps served in a bowl (no tortilla).
Choose from the following options:
Turkey Sausage Wrap: (scrambled egg whites, turkey sausage crumbles, cheddar cheese, american cheese flavored spread)
Spinach 'N Cheese: (scrambled egg whites, spinach, mozarella cheese, asiago spread, and caramelized onions)
Conclusion
Jamba Juice has limited options for the low-carb diet since most menu items are packed with sugar.
Wellness shots are the best keto-friendly Jamba Juice options ranging between 2-5g net carbs per shot. You can build your customized low-carb smoothie using unsweetened almond milk. However, it totally depends on how accomodating your server is!
The food options are not so keto-friendly but you can remove the bread (or tortilla) to eliminate the majority of carbs.
If your cravings are really running wild, then consider these tips:
Order the smallest serving size i.e. 16 fl. oz so that you get minimum carbs.
Ask for no added sugar in your smoothie.