Out and about and craving some fast food? Follow these simple tips to survive keto at Yard House:
Ditch the bread and go for the lettuce wrapped tacos to minimize your carb intake.

Avoid boneless options and stick to

crispy traditional wings

such as Lemon Pepper Wings.

Fill up your plate with avocado for a more filling meal.
Smartly portion your sauces and dressings as they contain a lot of hidden carbs.
Missing the happy hour? Red Wine and Hard Seltzer at Yard House will be your friends!
The Keto diet restricts you to only 20-25g of carbs per day! That can be really frustrating especially when you want to have a social outing. In this article, we'll look at the best keto choices you can make at Yard House.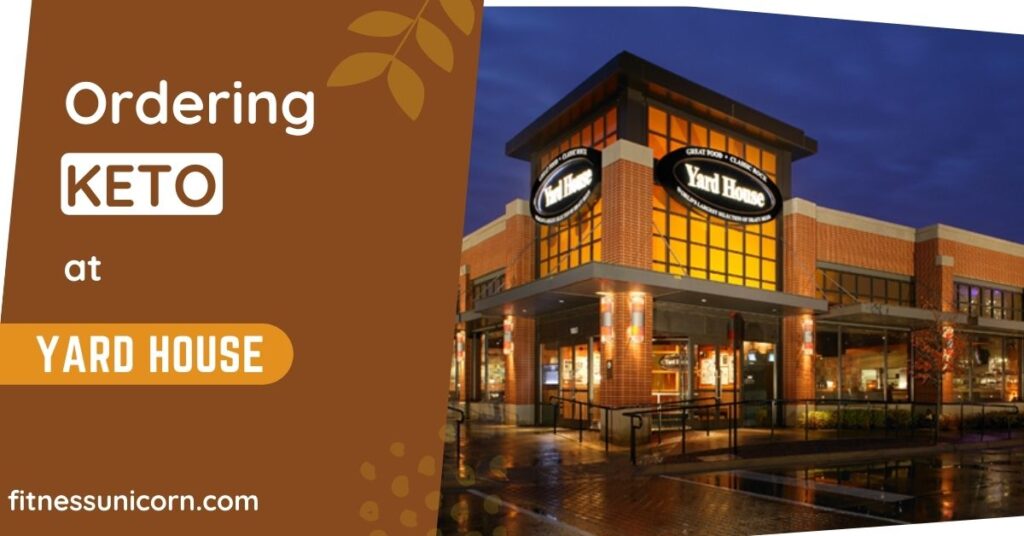 Tired of searching whether certain foods are keto? Download my keto cheat sheet with 210+ keto-friendly foods!
This post may contain affiliate links, which help keep this content free. (Full disclosure)
Navigating Through the Yard House Menu
Before we jump to the keto options at Yard House, here's a brief intro about their menu.
Founded in 1996, Yard House is an American Sports Bar restaurant chain with some amazing fusion dishes! It is hugely popular as a place where "Beers and Food Lovers Unite!"
It is an upscale, casual eatery having draft beers as the center of its focus. Surprisingly enough, they have over 100 beers at the tap in every location! And at any given moment, there are 3,000 gallons of beer flowing through the keg room to the center-island bar!
The wide range of variety at this place amazes me to this day. You can order anything and everything ranging from soups & salads and going all the way up to wings, tacos, sandwiches, and various lip-smacking appetizers.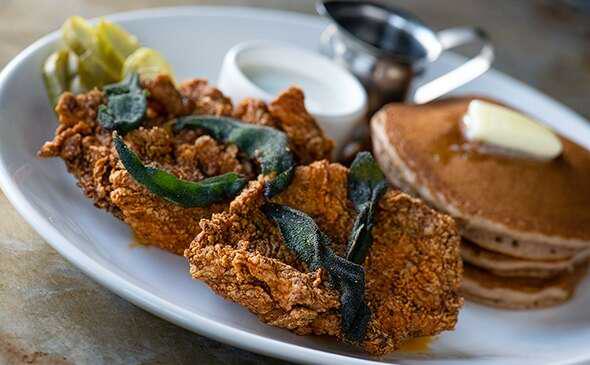 So if you want a place with global dishes, super-fun vibes, and a huge selection of draft beers, Yard House has got you covered!
But what if you are on the keto diet? Do you have to sit in a corner while your friends splurge on those munchies? The answer is NO. Thankfully, Yard House has a ton of low-carb options for those on a ketogenic diet!
Their Gluten-Sensitive menu is a blessing for ketoers like you and me since it has half the number of carbs.
Yard House Low Carb Options
Enough with the teasing! These are the best keto-friendly meals at Yard House to satisfy your taste buds:
Steamed Edamame
Scrolling through the menu, the steamed edamame immediately got me hooked. Edamame is a preparation of immature whole soybeans with or without their outer pods.
It's a salty and delicious appetizer that is perfect for some light snacking! In fact, it's such a simple recipe that I feel silly ordering it at restaurants. All you have to do is boil the green soybeans in water and add salt to taste.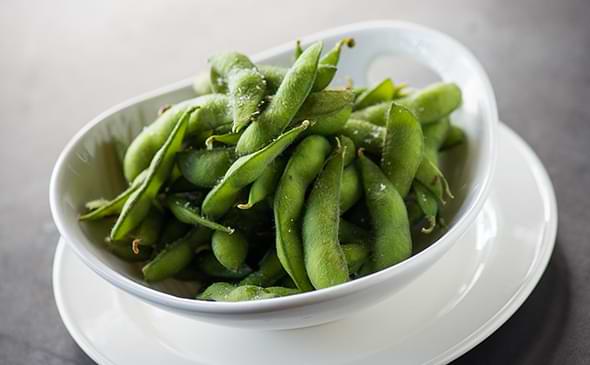 As simple as it is, Edamame has the right blend of sweet and salty that keeps cravings at bay! Each serving of steamed edamame has 13g of carbs and 5g of fiber i.e. 8g net carbs.
Avoid the hot and spicy edamame because it's soaked with sugary sauces!
Crispy Traditional Wings
The bone-in wings at most places are keto-friendly, provided that they are not bathed in high-carb sauces.
You get to choose between two lips-smacking keto-friendly wings at Yard House:
Buffalo Wings (Crispy Traditional): 6g net carbs
Lemon Pepper Wings (Crispy Traditional): 5g net carbs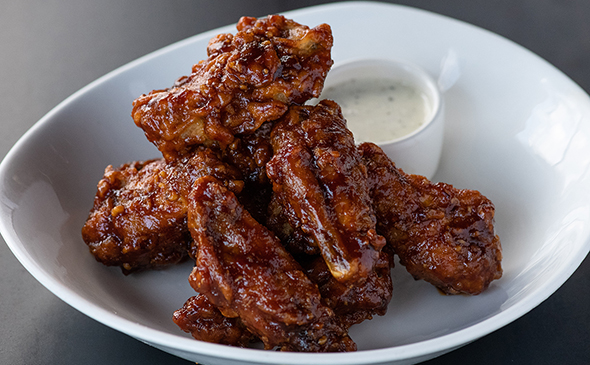 Stay away from the boneless wings at all costs. They have enormous amounts of breading which can kick you out of ketosis!
Quick Tip: If you want to try out a different flavor, ask your sauce to be served on the side! And then use a very tiny portion just to get the flavor. I'd leave this stuff only to pros who have a decent amount of self-control!
The Korean Chilli Garlic and BBQ wings are completely a no-go with as much as 90g of carbs!
MORE: Pollo Tropical Keto Menu
Salads
For a sports bar restaurant, Yard House does have plenty of variety when it comes to salads!
The gluten-sensitive salads at Yard house have the least amount of carbs. However, make sure you stick to the small serving size.
You can choose from the following salad options:
GS Cobb Salad (small): 9g net carbs
GS Cobb Salad with Chicken (small): 9g net carbs
GS Cobb Salad with Shrimp (small): 10g net carbs
GS Cobb Salad with Salmon (small): 9g net carbs
You can further lower the carb count by eliminating tomatoes!
Feel free to add a generous amount of Parmesan cheese to your salads. Being a hard cheese, it has comparatively less lactose and hence fewer carbs. For a truly keto-friendly salad, ditch the croutons and go light on the sauces!
Street Tacos: Lettuce Wrapped!
Here's a fun fact: If you nix the tortillas out of your tacos, you're left with delicious stuffing with minimal carbs!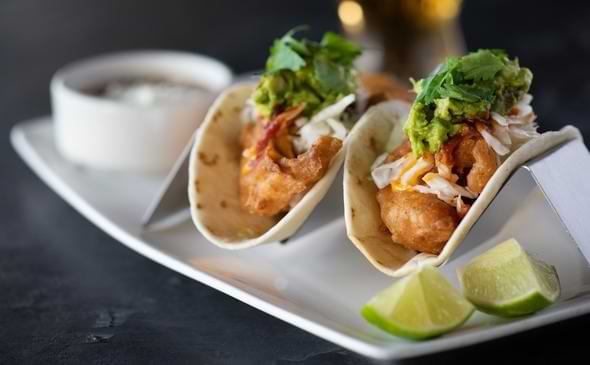 Yard House makes your job much easier by offering the tacos inside a lettuce wrap. I was amazed to know that you can choose from four different serving styles for your favorite street tacos: Corn Tortillas, Flour Tortillas, Lettuce Wrap, and Vampire Style.
Choose from the following low-carb street tacos:
Carne Asada Taco: 3g net carbs
Baja Shrimp Taco: 10g net carbs
Baja Fish Taco: 5g net carbs
Blackened Shrimp Taco: 2g net carbs (Most keto-friendly!)
Grilled Korean Beef Taco: 10g net carbs
Vampire Taco: 6g net carbs
Note: The carbs listed above are based on a single lettuce-wrapped taco. One serving size contains 2-3 tacos depending on your chosen option.
GS Shrimp Zoodle Bowl
Zoodles aka Zucchini Noodles are delicious strands of zucchini that have much fewer carbs than actual noodles. If you've been on the keto diet, I'm sure you have tasted these copycat noodles at least once!
The zoodle bowl at Yard House contains zucchini noodles, baby tomatoes, basil, lemon, garlic, red pepper flakes, parmesan, and some white wine.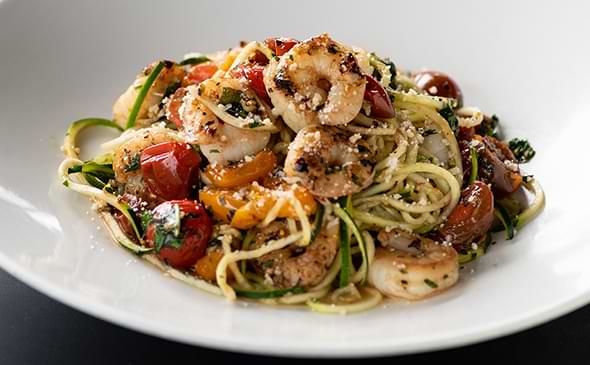 While it's not a ditto copy of the pasta, I'm sure it can satisfy a lot of your carb cravings on the keto diet!
Each serving of Shrimp zoodle bowl contains 14g of net carbs. Eliminating those baby tomatoes can further lower your carb count.
Sandwiches: Lettuce Wrapped
When it comes to sandwiches, we apply the same principles that we used in Street Tacos: Ditch the outer covering!
The toasted bread and the bun contain the majority of the carbs in Yard House sandwiches. Just replace them with a lettuce wrap and voila, it's instantly low-carb!
Grilled Chicken & Avocado: 11g net carbs
Roasted Turkey Club: 15g net carbs
Pepper Jack Burger: 10g net carbs
Classic Cheeseburger: 9g net carbs
The BBQ Bacon Cheddar Burger isn't really keto because the BBQ dressing has truckloads of sugar!
Keto-Friendly Drinks at Yard House
So now that you know which dishes to order, it's finally time for some refreshing beverages!
I know how painful it is to glance over the drinks menu and zero down to a glass of water (or sugar-free tea!) But that's not the case at Yard House. In fact, they have plenty of low-carb options that you can enjoy guilt-free on the ketogenic diet!
Whether you are just looking to quench your thirst or wanting to get a little tipsy, choose from the following drinks:
ZERO Proof Beverages:
Iced Tea: >1g carbs
Cucumber Mint Sparkling Water: 10g net carbs
Topo Chico Sparkling: 0 carbs (perfect!)
Coke Zero Sugar: 0 carbs
Diet Coke: 0 carbs
Sugar-Free Red Bull: 3g net carbs
Hot Tea (all flavours- sugar-free): >1g carbs
Coffee: 0 carbs
Espresso: 6g carbs
Alcoholic Beverages
Hendrick's Elderflower Tonic: 8g net carbs
Tito's Bloody Mary: 7g net carbs
Beer (Light) – Pint/Goblet: 8g net carbs
Hard Seltzer – Pint/Goblet: 1g net carbs
Hard Seltzer – 23 oz.: 2g net carbs
Red Wine, 6 oz: 5g net carbs
Red Wine, 9 oz: 8g net carbs
White Wine, 6 oz: 4g net carbs
White Wine, 9 oz: 6g net carbs
Sparkling Wine, 5.25 oz: 8g net carbs
Can You REALLY Have Alcohol on the Keto Diet?
A lot of you think that having any kind of alcohol can throw you out of ketosis! But is it really the truth?
You can definitely enjoy an occasional cocktail on the keto diet, provided you pick the right one!
First of all, alcohol will not kick you out of ketosis. The only time you are thrown out of ketosis is when you have too many carbs that ultimately end up spiking your blood sugar.
But there's a caveat: Consuming cocktail prioritizes alcohol as a fuel instead of ketones. When you are on the keto diet, your body produces ketones from fat which are used for energy requirements.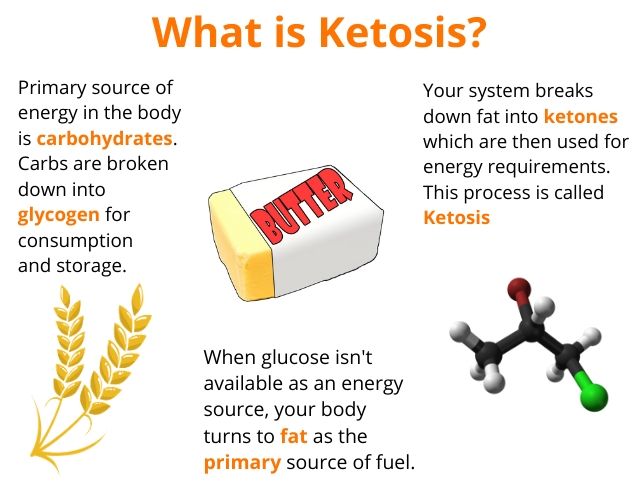 But when you are enjoying your happy hour, the body starts working immediately to burn the alcohol entering your system. As a result, ketone production is delayed until you utilize all the excess alcohol.
Keep in mind that most alcoholic drinks also have carbs and we have to factor them in our daily keto carb limit. The most keto-friendly hard drinks include:
Hard Liquor like Rum and Tequila
Dry Wine such as Dry Red Wine
All kinds of light beer (Make sure you check the nutrition label!)
Light Seltzers with no added sugar.
Having said that, be careful of added mixers that can hike up your carb count. For example, Vodka alone has zero carbs but one serving of Vodka with orange juice will set you back by a least 18g of net carbs!
Conclusion
Yard House makes it really easy to enjoy a keto-friendly meal. It has more than 100 fusion dishes and hence there are plenty of low-carb opportunities to suit your taste buds.
They offer lettuce-wrapped tacos and sandwiches which save up a lot of carbs. Other keto-friendly delectables include the zoodle bowl, bone-in wings, salads, and steamed edamame.
When in doubt, refer to the official nutritional guidelines issues by Yard House. Explore more keto options at your favorite restaurants here.