Anyone following specialty diets knows how expensive they can get! Low-carb foods don't come cheap either. They are rather pricier than their regular versions.
"Why Pay More? Shop at a ShopRite store!" – This is exactly the reason why I love this supermarket chain. You can get a huge range of food options at pretty reasonable prices, especially if you are on the keto diet!
Shoprite has stores in 6 states within the U.S. namely Connecticut, Delaware, Maryland, New Jersey, New York, and Pennsylvania. They are a retailer's cooperative of supermarkets – which means they have huge buying power and can provide you great discounts.
Whether you are looking for the perfect low-carb beer, or simply searching the aisles for a high-protein snack bar, they've got you covered.
I've spent a great amount researching all the keto-approved items available at Shoprite. In this article, you'll find:
Low-Carb Bread
Keto Snacks at Shoprite
Keto Cereals
Keto Pasta at Shoprite
….and any other low-carb item you may need.
So keep reading and I'll help you build your perfect Shoprite keto shopping list.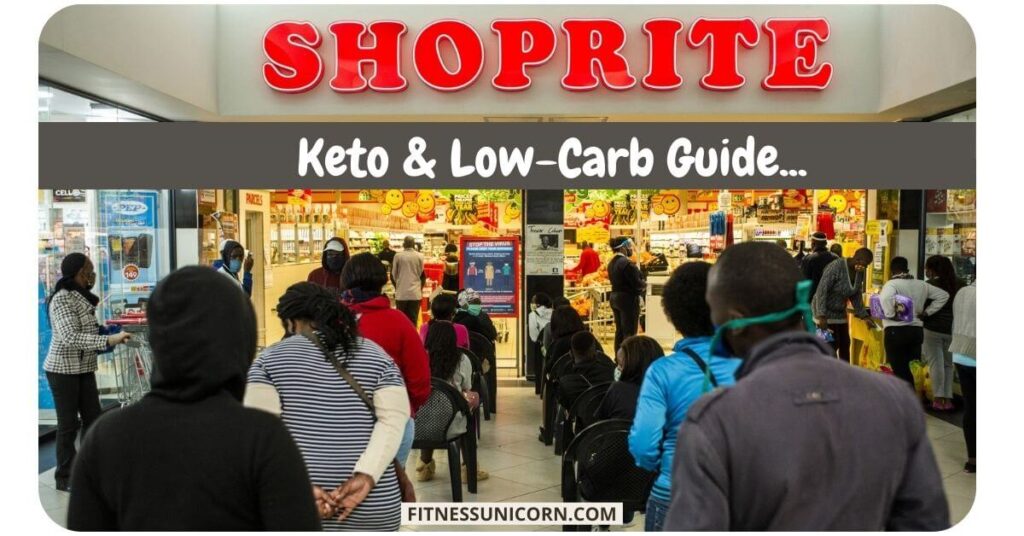 Tired of searching whether certain foods are keto? Download my keto cheat sheet with 210+ keto-friendly foods!
This post may contain affiliate links, which help keep this content free. (Full disclosure)
Keto-Friendly Foods at Shoprite
Note: The exact availability of products may vary from store to store. But this guide will give you a fair idea of what to buy the next time you visit Shoprite.
#1. ThinSlim Bread & Bagels
If you are looking for keto bread at Shoprite, look no further than the ThinSlim Low-Carb bread.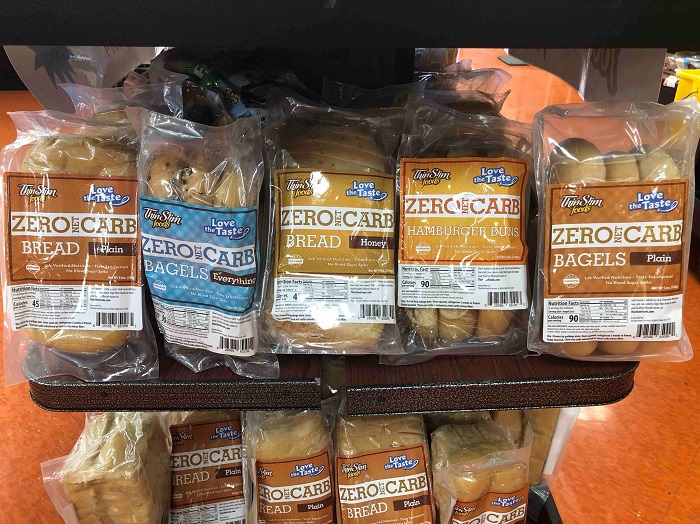 ThinSlim has been making the keto bread much before low-carb was a "hot" trend! It is truly a zero-carb bread having 7g of protein, 7g of fiber, and only 45 calories.
So your whole family can benefit from this low-calorie snack even if they aren't on keto. You can choose from various flavors such as plain, honey, cinnamon, rye, and others.
ThinSlim zero-carb bread and bagels are made of oat fiber and modified wheat starch. That's why they taste almost like your regular bread but won't impact your blood sugar levels.
#2. Quest Chips
Quest chips are a protein-rich low-carb substitute for your regular potato crisps. They make for an excellent snack if you can limit your portion sizes!
Each bag of Quest protein chips contains 2-3g of net carbs and a whopping 20g protein.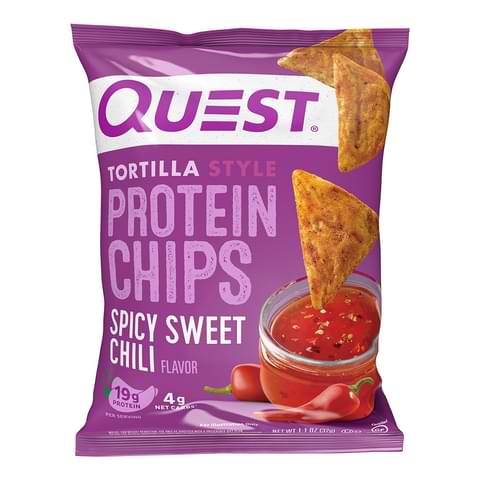 They definitely don't taste like Doritos (I wish!), but the taste and texture are far better than other options in the market. If you ask me, they taste like a crossover between Pringles and tortilla chips!
They come in a myriad of flavors:
BBQ
Cheddar & Sour Cream
Ranch Tortilla Style
Nacho Cheese Tortilla Style
Sour Cream & Onion
The only issue with Quest chips is their packaging. Most of the time they come in bits and crumbles that can be improved upon by the brand.
#3. Beef Sticks/Jerky
Beef jerky is the most convenient keto snack that doesn't even require any refrigeration. Just keep a pack in your bag and refuel yourself any time during the day!
Jack Link's original beef jerky contains 4g net carbs per serving of 18g. It is marinated in a proprietary spice blend and cooked in hardwood smoke (yumm!) You can also find other jerky and beef sticks at Shoprite for even fewer carbs.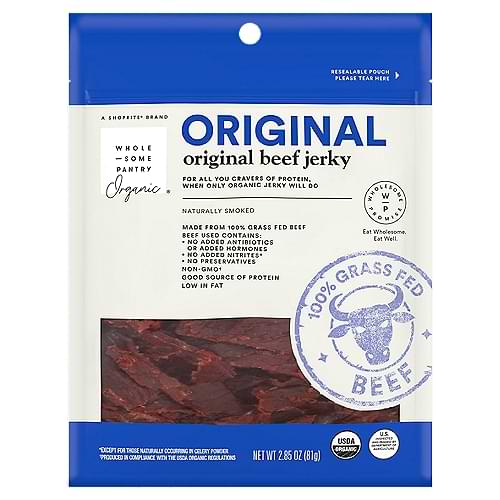 Some of the options include:
Country Archer Jerky
Jack Link's Original Beef Jerky
Wholesome Pantry Organic Original Beef
Cheyenne Beef Jerky
Field Trip Beef Stick
#4. WonderWorks Keto Cereal
The child in me still misses the crunch of a breakfast cereal every morning! If that's you, then give this Shoprite keto cereal a try.
A one-cup serving (40g) of this cereal contains 3g of net carbs, but it has a lot of fiber, sugar alcohols, and allulose too. So try in smaller quantities and see how it goes on your stomach.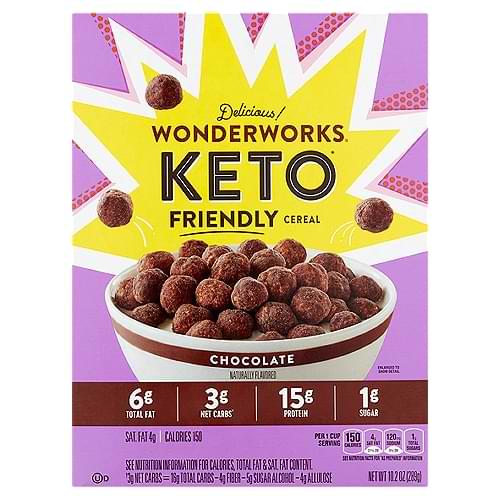 WonderWorks keto cereal comes in three different flavors: Chocolate, Cinnamon, & Peanut Butter (the second one being my fav!)
#5. Quest Cookie
The quest cookie stands in the middle of your homemade cookie dough and the regular baked cookies. It is soft and chewy but doesn't crumble so bad!
It is sweetened with Erythritol, which is the sweetener of choice among active ketoers. A single cookie contains 4-5g of net carbs and 15g of protein. Keep in mind that it does have a lot of fiber, hence you should limit its consumption.
The best thing about Quest Nutrition is that they offer a lot of variety in their flavors. Their low-carb cookies are available in:
Chocolate
Vanilla
Peanut Butter
Peanut butter Chocolate
Snickerdoodle
Chocolate Chip
#6. Cheddar Folios Cheese Wraps
Forget about wheat flour wraps, when you can have a baked cheese wrap made of 100% cheddar cheese!
They are so highly versatile that you won't ever go back to buying any other kind of wraps on keto. These cheddar wraps can be rolled, wrapped, melted, or even stuffed as well. I just love melting these over Quest protein chips – so smooth and delicious.
Each wrap has 13g of protein and a single gram of carb. It is lactose-free and gluten-free as well!
These cheddar cheese wraps are definitely a score though, and they aren't commonly available across all the Shoprite stores.
#7. DAVID Pumpkin Seeds
Pumpkin seeds and sunflower seeds are great snacks to munch on the keto diet. A 28g serving of David's salted pumpkin seeds has less than 1g net carbs.
It's my favorite on-the-go snack that's super convenient to store as well. A small handful at a time can really calm your hunger pangs until the very next meal of your day.
Each serving contains 150 calories, 8g protein, and 6g fiber. It's also a good source of magnesium, iron, and zinc.
#8. Quest Protein Bar
This is so far the third Quest product on our list. The quest protein bar is a protein and fiber-rich snack that you can enjoy once in a while on keto.
They come in a myriad of flavors and it seems like the company is constantly innovating. However, this protein bar is definitely not my every day eat because the fiber content is too much for my stomach.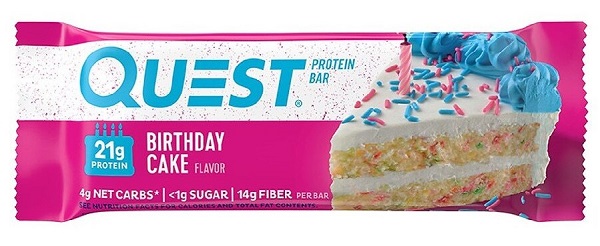 Each serving contains an average of 20g protein, 5g net carbs, and 14g of dietary fiber. It is sweetened with Erythritol which is one of the most premium keto sweeteners out there.
#9. Galbani Mozarella Balls
These mozzarella balls require no extra kitchen time and are ready to serve. They are pre-marinated with olive oil, spices, and flavorsome herbs. So if you want a satisfying mid-day snack, this is it!
A 100g serving contains just 3.5g net carbs, which makes them extremely keto-friendly.
You can serve these with the ThinSlim's zero-carb bread, or pair them with some quest chips/crackers. These little balls of happiness are always a part of my low-carb salads!
#10. Low-Carb Wraps
Shoprite also has keto-friendly wraps that have zero added sugar and 4-6g of net carbs each. They are super-soft to taste and also a rich source of fiber.
Mission's Carb Balance range is so versatile that I can use them in 9 out of 10 low-carb recipes. I've made tacos, burritos, quesadillas, nacho chips, and whatnot, using these whole-wheat wraps. If your guests are calorie-conscious, you can serve them proudly because each wrap has less than 70 calories.
At Shoprite, you can also find Tumaro's range of keto-friendly wraps with different flavors like Honey Wheat, Ancient Grain, Oat with Flax, etc.
#11. Hormel Pepperoni Stix
These pepperoni sticks are a perfect on-the-go snack and I always keep a packet on my work desk. They are a common appearance at many convenience stores, just like beef sticks.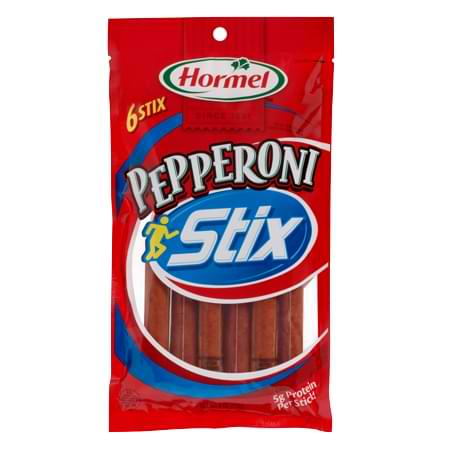 My favorite part about these is that they are quite moist as compared to other brands in the market. And you know what? They have exactly ZERO carbs, which means you can eat all you want!
But keep in mind that it's still a highly processed food product and you should keep the portions in check.
#12. Pork Cracklins
Pork cracklins or pork rinds are a highly versatile keto snack with zero carbs! You have them as cereal, tortilla chips, breadcrumbs, or use them as a breading for other dishes.
One might think that they are "unhealthy" because they are kept just beside the potato chips in every store. But the truth is that pork cracklins are highly nutritious, especially on the keto diet (low-carb and high-fat).
A one-cup serving of pork rinds (30g) has around 150 calories, 10g fat, and 18g protein.
Some of the options at Shoprite include:
Parks Pork Cracklins
Goya Chicharrons Cracklin' Curls
Grandpa John's Pork Cracklin Dippers
#13. Low Carb Pasta
Healthy Choice offers a frozen low-carb pasta bowl that is almost ready to eat. Just heat it in the microwave and enjoy a hearty keto-friendly pasta meal.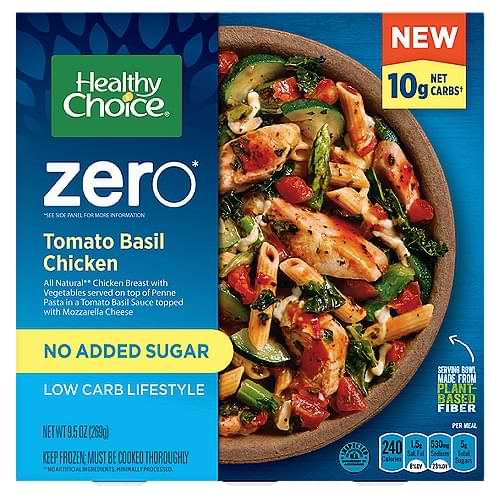 It contains juicy pieces of chicken breast and veggies in a tomato basil sauce, with a generous topping of mozzarella. The best part is that they don't use any artificial flavors, preservatives, or colors.
A single serving of this pasta bowl contains 10g of net carbs. You can easily accommodate a single serving on a daily carb limit of 20-25g. Though I'd only keep it as an occasional treat!
#14. Keto Frozen Meals at Shoprite
Apart from the frozen pasta bowl, Shoprite also has multiple keto options from brands like Healthy Choice and Life Cuisine.
These include:
Healthy Choice Zero Sesame Chicken & Zoodles Bowl
Healthy Choice Zero Carne Asada Bowl
Healthy Choice Zero Verde Chicken Bowl
Life Cuisine Low Carb Lifestyle Meatlovers Caul
Life Cuisine Low Carb Lifestyle Spicy Sausage
#15. Keto Ice Cream
Shoprite has keto ice cream galore, thanks to popular brands like Halo Top, Rebel Creamery, and Enlightened!
The net carbs in these can really fluctuate starting from 1g per serving and going all the way up to 5g (depending on your pick). Keto ice cream is also popular among diabetics because they can enjoy a flavor-rich desert without inflating their blood sugar.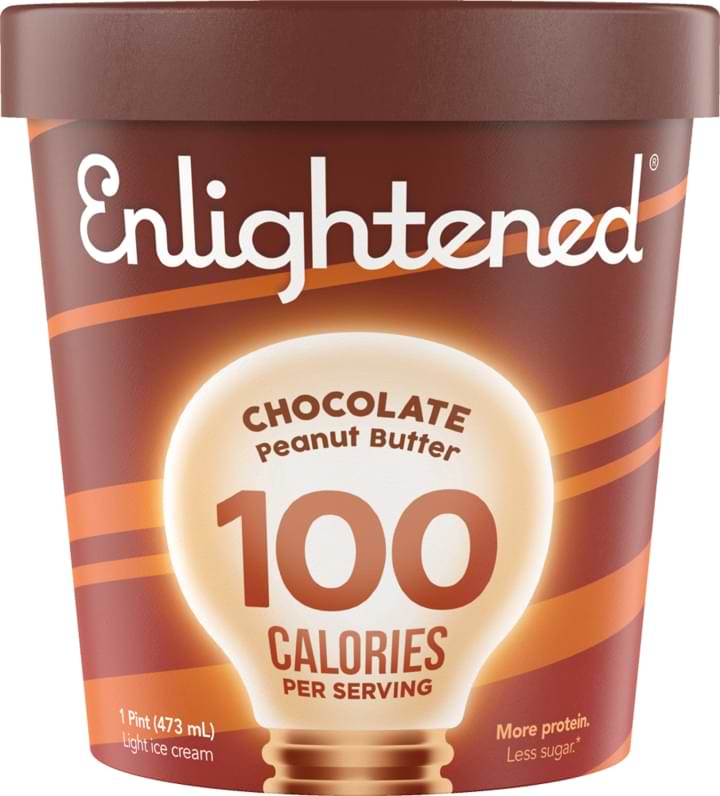 Most keto ice creams brands use Erythritol, which is a natural sugar-free sweetener (hence, fewer carbs). It is the dessert you never would have expected on a ketogenic diet!
Keep in mind that these products are processed in factories and are also very high in calories. So don't make them a daily indulgence.
BONUS: My Keto Haul from Shoprite
If you've read up to this point, then congratulations. I'm sharing with you my Shoprite grocery shopping list as a bonus.
Here you go:
Block Parmesan
Frozen Spinach, broccoli, avocado, and lettuce
Kerrygold Dubliner Cheese
Kerrygold Garlic & Herb Butter
Cage-Free Eggs
Feta Cheese
Kerrygold sweet cheddar (skilled)
Heavy whipping cream
Tofu (tofubaked)
Jimmy Dean's Bacon
Takeaway
Shoprite has plenty of convenient keto-friendly foods available at reasonable prices. Whether you are craving some cauli noodles (zoodles) or looking for a zero-carb snack to munch on, head to your nearest Shoprite confidently.