Harris Teeter Supermarkets, Inc., also known as Harris Teeter Neighborhood Food & Pharmacy is a famous American supermarket chain that operates 261 stores all around the country.
With so many quality food brands and companies hosting their products here, Harris Teeter is a sweet spot to get every item you need for your diet when grocery shopping.
You'll find a low-carb version for almost ALL your grocery staples!
From regular low-carb items like fresh seafood, meats and particular veggies to low-carb remakes of carb-filled foods like bread, rice, wraps, ice cream, cookies, etc.
Actually finding these items and getting them into your cart can be a big challenge though. Because there are countless options from countless brands! It's always a struggle to score the ideal low-carb products that are nutritious as well!
Remember, it's not just about cutting carbs, but also about building long-term health and wellbeing. Eating crappy foods just because they are low in carbs is a recipe for disaster!
So how can you be sure whether the goods you buy are suitable for a ketogenic diet? What are some "no-brainers" that you can just throw in your cart and checkout with a confidence that none of them will ruin your diet?
In this article, we'll cover ALL the low-carb and keto-friendly products you can buy at your nearest Harris Teeter.
So let's begin!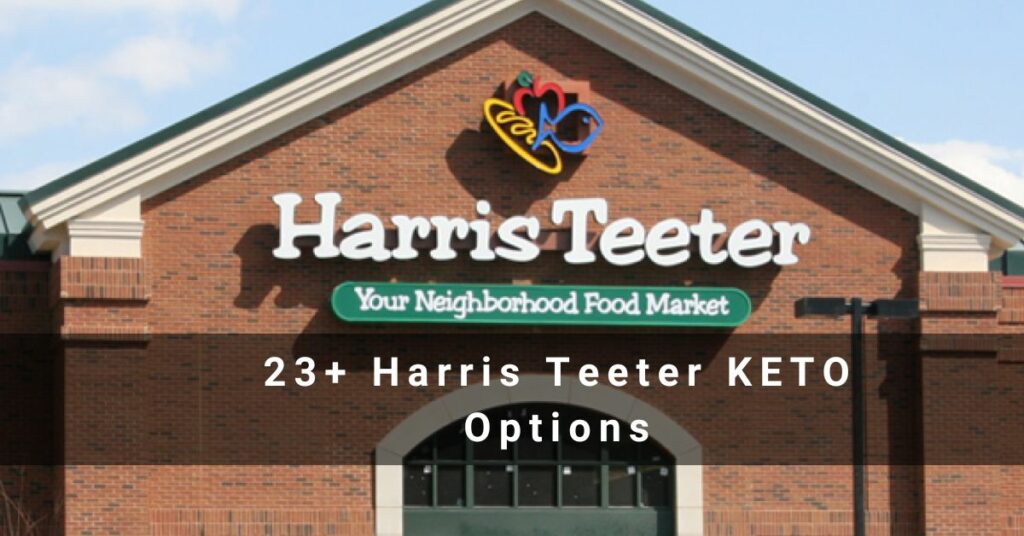 Tired of searching whether certain foods are keto? Download my keto cheat sheet with 210+ keto-friendly foods!
This post may contain affiliate links, which help keep this content free. (Full disclosure)
How To Shop Keto & Low-Carb Harris Teeter
It can be challenging to shop for your keto meals. I had such a hard time with shopping when I initially started the keto diet that I almost gave up.
Years later, I've developed methods that I use to food shop swiftly and conveniently wherever I am.
Harris Teeter is one of my go-to grocery stores these days, and is always stocked up everything you need to make entire meals, including bread, creamers, quick microwaveable dinners, quick salads, meat options, snacks, and replacements for high-carb foods that are keto-friendly.
Additionally, it is surprisingly simple to buy at Harris Teeter when on a ketogenic diet. You can learn my method for selecting the tastiest keto-friendly foods at any Harris Teeter location by reading this short guide.
You should ideally compile a list of all the keto-friendly and low-carb foods you require after reading this guide, and if possible, pick the brands I've specified here.
By doing this, you can keep your attention on the task at hand and avoid forgetting anything.
Check the labels on it if you find something you like that is not listed in this guide when you are shopping.
Be mindful of the serving size, the amount of carbohydrates contained in each serving, and whether the product contains any sugar alcohols or other compounds that can upset your stomach and cause you to enter or exit ketosis.
Keto-Friendly Items at Harris Teeter
Kraft Breakstones All Natural Sour Cream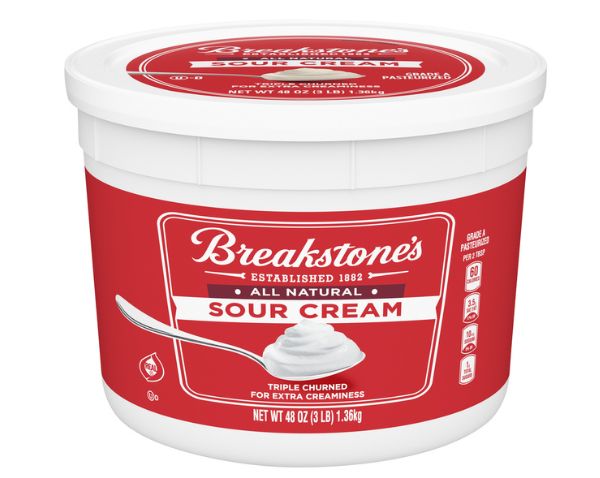 This is the perfect all-purpose sour cream for keto dieters. I always grab a tub or two whenever I'm at Harris Teeter. Made from cultured pasteurized grade A milk and cream and enzymes, it contains only 1g net carbs per serving.
Be sure to try it out when next you're shopping. It's an excellent source of protein and probiotics.
RECOMMENDED: Benefits of Fasting on Keto
Silk Shelf-Stable Almond Milk, Unsweetened Vanilla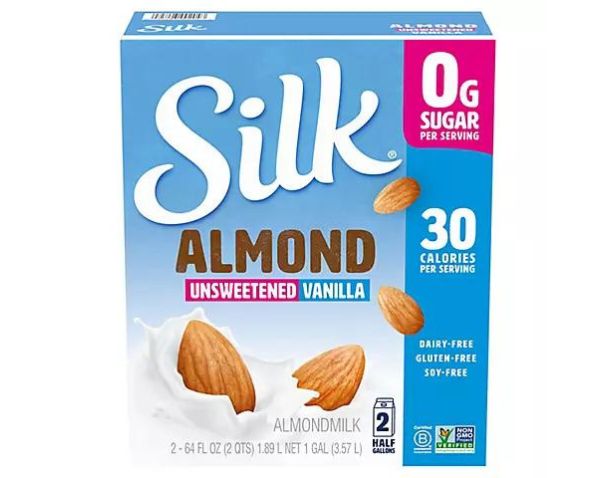 Looking for a delicious and nutritious milk alternative at Harris Teeter that is also vegan and keto-friendly? Then you need to try Silk Shelf-Stable Almond Milk, Unsweetened Vanilla, Dairy-Free when next you visit.
This milk alternative is made from almonds, which are a source of healthy fats, protein, fiber, vitamins, and minerals. Almonds are also known for their ability to help lower cholesterol and blood pressure.
The unsweetened vanilla flavor of Silk Shelf-Stable Almond Milk is perfect for vegan and lactose-intolerant keto dieters. It contains no added sugar, artificial sweeteners, or flavors.
There are no carbs in Silk Shelf-Stable Almond Milk, Unsweetened Vanilla, and Dairy-Free. In other words, 0g net carbs per serving.
This milk alternative is also shelf-stable, meaning that it does not need to be refrigerated. This makes it a great option for those who are always on the go!
THE Nutlers 100% Pure & Natural Cocoa Almond Butter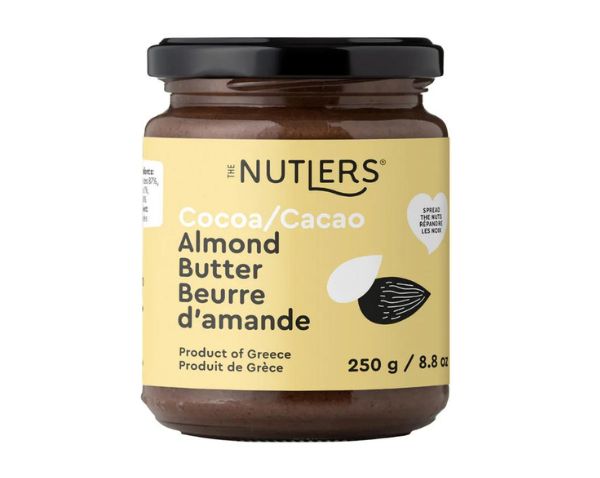 Made from 100% pure and natural ingredients namely greek almonds, honey and cocoa, this delicious almond butter tastes so refreshing and is great for maintaining strength during ketosis.
I also love that it is made without palm oil, added preservatives, added sugar, or added salt, and is gluten and dairy free. Conveniently, one serving contains 2g net carbs.
FIND MORE: Andy's Frozen Custard Keto Friendly Options
Birch Benders® Keto Gluten Free Snickerdoodle Cookies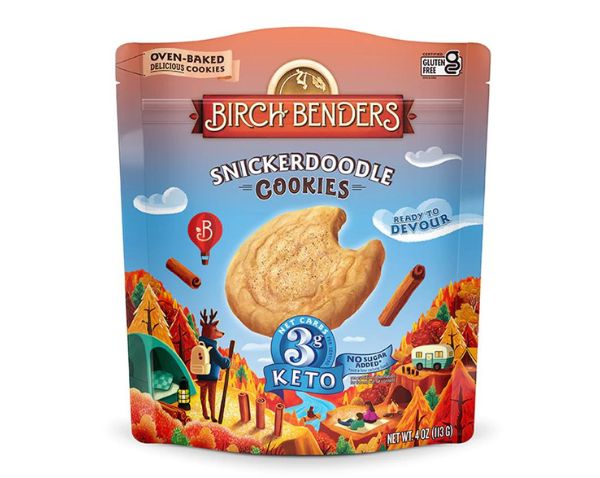 Made primarily from Almond Flour, Erythritol, Butter, Palm Oil, Tapioca Starch, Eggs, these delicious cookies are a godsent for keto dieters. It is highly nutritious, keto friendly and tastes even better than most regular cookies.
One serving contains 12g net carbs, so be careful about your portions. When next you're at Harris Teeter, be sure to throw in a couple of these.
Vegan Keto Snack Box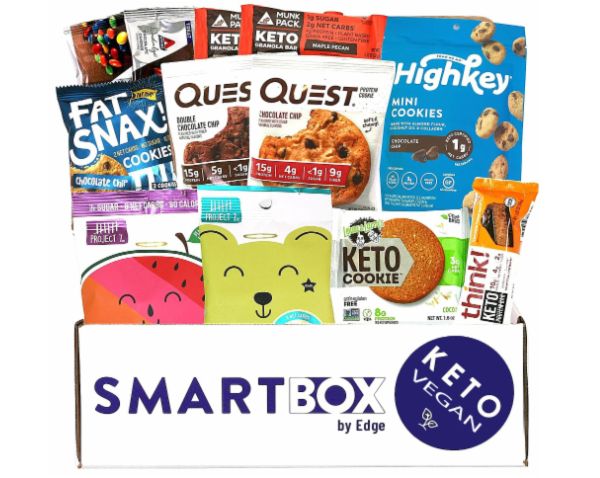 Who doesn't love a convenient snack box? Not me, that's for sure. I can't visit Harris Teeter without hoarding all of their Smartbox vegan keto snack boxes, and I have good reason for this.
It features a variety of vegan and low carb snacks and they all taste delicious. Each snack box features:
1x Good to Go Blue Berry Cashew Bar: 4g Net Carbs Per Serving
2x Eden Spicy Pumpkin Seeds: 1g Net Carbs Per Serving
2x Eden Pumpkin Seeds: 1g Net Carbs Per Serving
1x Project 7 Gummy Bears: 6g Net Carbs Per Serving
1x Catalina Crunch Single Serving Cereal: 3g Sugar, 5 Net Carbs Per Serving
1x Lenny & Larry Keto Coconut Cookie: 3g Net Carbs Per Serving
2x Oloves Basil & Garlic: 0 Net Carbs Per Serving
1x Blue Diamond Salt & Vinegar Almonds: 4g Net Carb Per Serving
1x Blue Diamond Habenero Barbeque Almonds: 4g Net Carbs Per Serving
2x Bigs Zesty Ranch Sunflower Seeds: 4g Net Carbs Per Serving
2x Edamame Dry Roasted Sea Salt: 5g Net Carbs Per Serving
1x Poshi Asparagus: 1g Net Carbs Per Serving
1x Brad's Crunchy Kale Cheese It Up: 6g Net Carbs Per Serving
P3 Portable Protein Snack Pack with Turkey Almonds & Colby Jack Cheese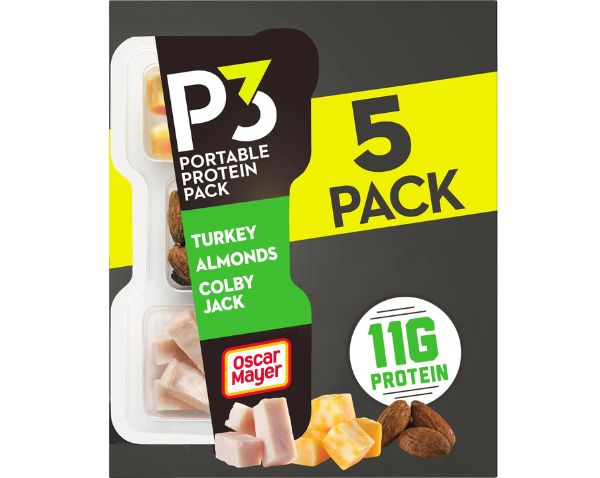 This is one of my favourite keto snacks at Harris Teeter. I get about a dozen whenever I visit.
Consists of Applewood Smoked Turkey Breast, Marbled Colby and Monterey Jack Cheese, Milk, Cheese Culture, Salt, Enzymes, Annatto, and Dry Roasted Almonds.
There is a variety of low-carb snacks to give you that euphoric feeling. Best part? Each pack contains only 4g net carbs.
Keto Crackers low carb crackers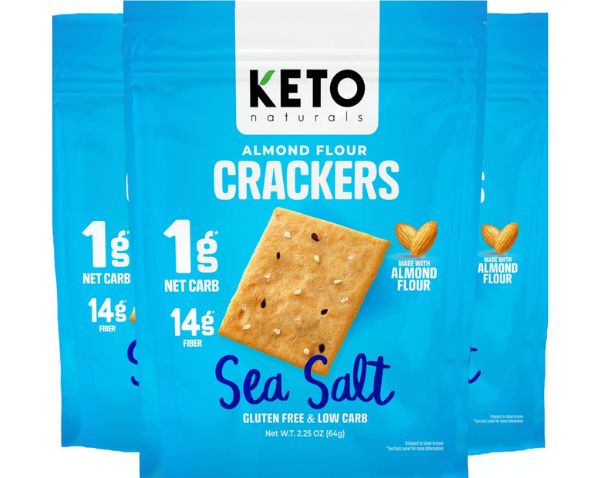 Another lovely keto snack at Harris Teeter.
Flavored with Cheddar Cheese and onions, Keto Crackers low carb crackers is the perfect option for those who want something light and tasty to munch on while consuming as little carbs as possible.
One serving contains 13g net carbs though, so be mindful about your portions.
Ritz Peanut Butter Sandwich Crackers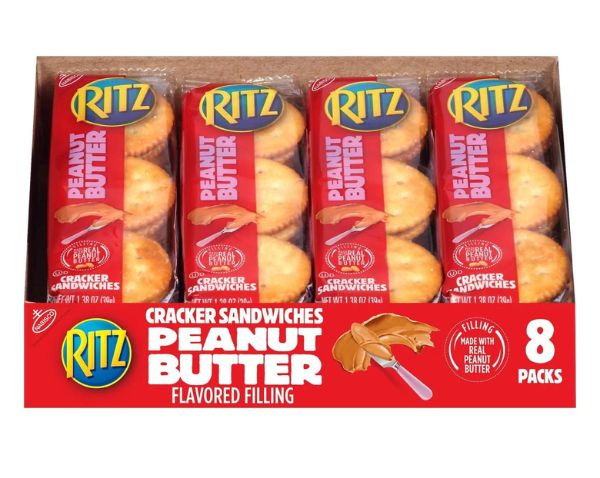 Another delicious keto snack is Ritz Peanut Butter Sandwich Crackers. are the classic go-anywhere snack, layering a peanut butter spread between RITZ round crackers.
Made from real peanut butter, the filling is smooth and mouthwatering.
Individually wrapped for freshness and portability, these peanut butter crackers are a great addition to the snack food shelf in your pantry.Each box contains 8 packs and 22g net carbs per pack. I advice not finishing a whole pack in a day.
Chips Ahoy! Chewy Chocolate Chip Cookies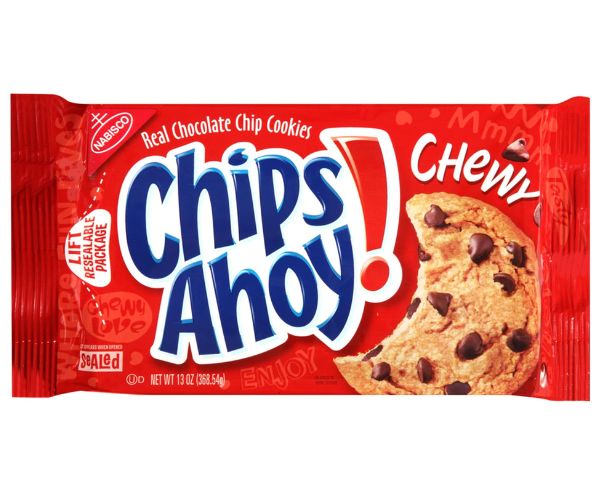 This delicious low-carb cookies contain 21g net carbs per serving. I recommend eating only a half-serve per day. It's delicious and a great wa to give that exhilarating freeling to your body while still maintaining ketosis.
Snack Attack Keto Sampler Snack Box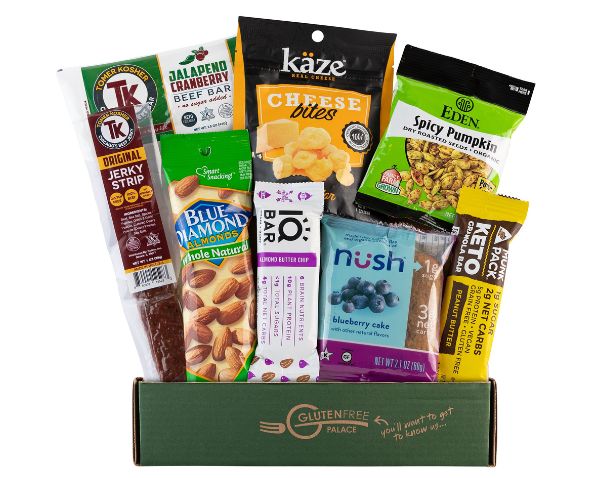 This snack box variety pack includes 8 keto-friendly snacks, packaged in an eco-friendly box and includes snacks that will help keep you in a ketosis state, yet still calm your snack cravings!
It includes a delicious yet unique assortment of keto and gluten free snacks, including grass fed beef sticks, keto bars, cheese crisps, nuts & seeds!
What's inside? 8 ketogenic friendly snacks for adults & kids!
8 Count Box:
1 Tomer Kosher Beef Stick
1 Tomer Kosher Beef Bar
1 Eden Spicy Pumpkin Seeds
1 Kaze Cheese Bites
1 Blue Diamond Almonds
1 IQ Bar Almond Chocolate Chip
1 Nush Cake Blueberry
1 Munk Pack Keto Granola Bar Peanut Butter
All snacks ranging from 0-6g net carbs per serving:
Good to Go Strawberry Macadamia Nut Soft Baked Keto Snack Bars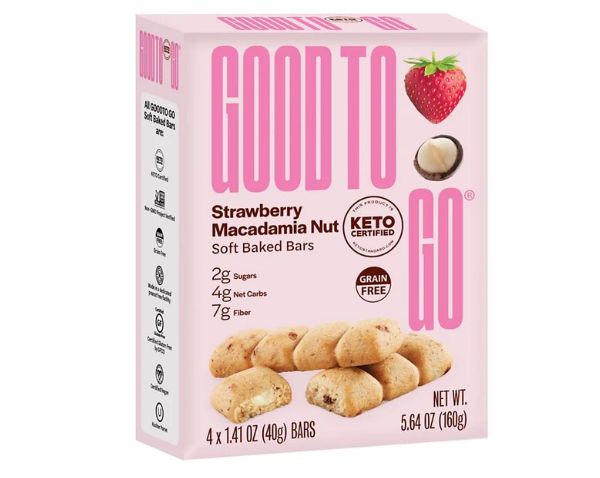 These grain free bars are a perfect breakfast or mid-day snack that will satisfy the hunger and the cravings. They are Keto snack certified by the Paleo foundation.
Nutritious high fiber, low carb snack
No compromise on taste
Gluten free
Peanut free
Vegan
Non-GMO Project Verified
It contains Almond Flour, Inulin,*, Erythritol*, Macadamia nuts, Vegetable glycerin*, Apple Cider vinegar*, Ground Chia Seeds*, Freeze dried strawberry pieces*, Natural flavor, Sea salt, Baking Soda, Rosemary extract*, Mixed tocopherols (to preserve freshness) * Organic Contains: Almonds and Macadamia Nuts. May contain other tree nuts and may contain Tree Nuts and Their Derivatives.
It contains 16g net carbs per serving. When next you're at Harris Teeyer, be sure to grab a pack or two.
Nush Keto Carrot Spice Snack Cake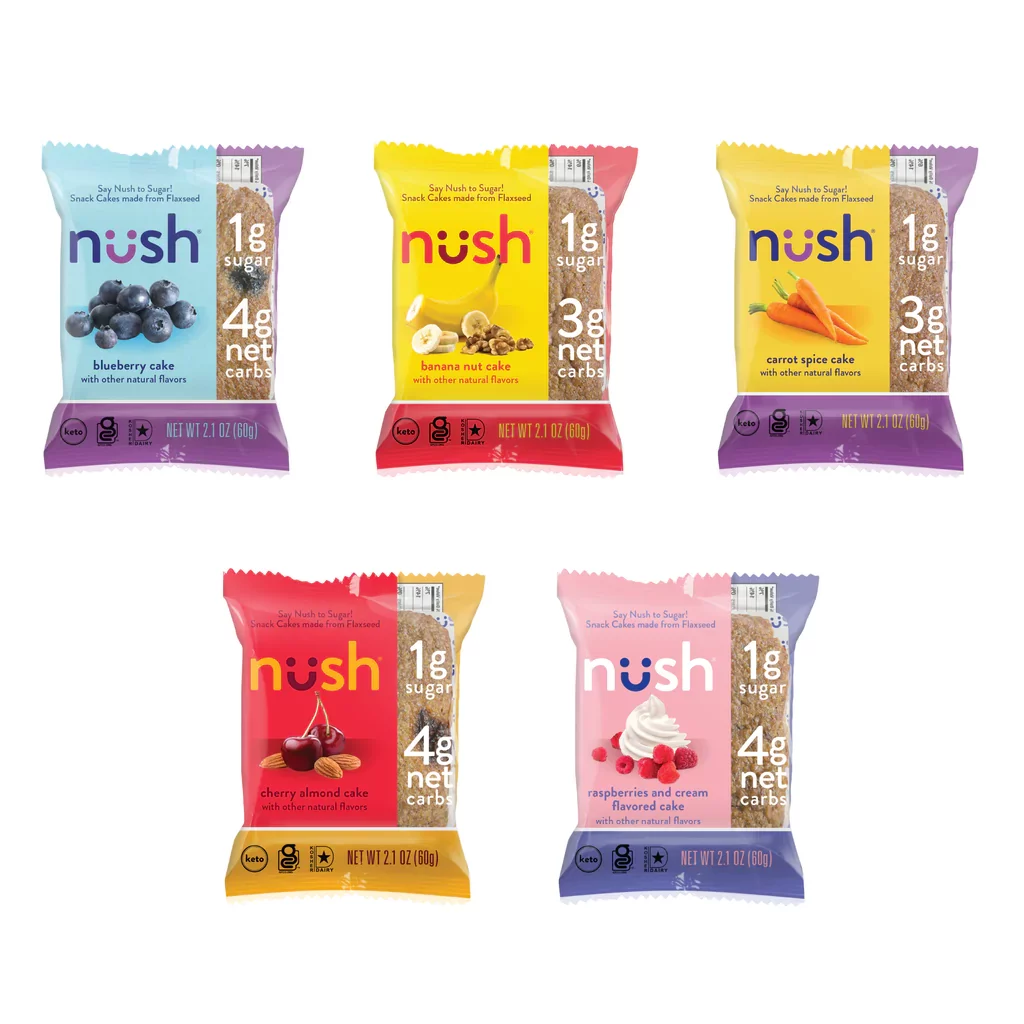 My favorite cake option at Harris Teeter. It's just so convenient, delicious, easy to chow down, and keeps me in ketosis. It contains 1g sugar and 3g net carbs per serving, and I must admit, I sometimes have more than 1 serving per day.
Good To Go – Keto Snack Bar Cinnamon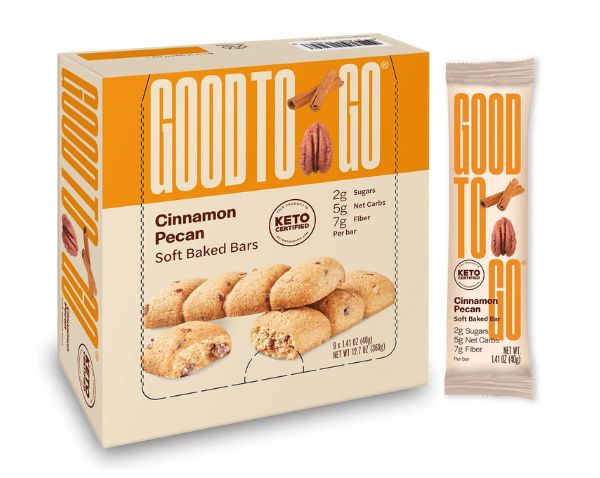 This delicious cinnamon snack bar contains just 160 calories and contains a whopping 13 g (or more!) of plant-based fat. There are no carbs in this one, so be sure to enjoy as you please, but remember moderation is key.
SlimFast Keto Fat Bomb Coconut Cream Dark Chocolate Snack Cups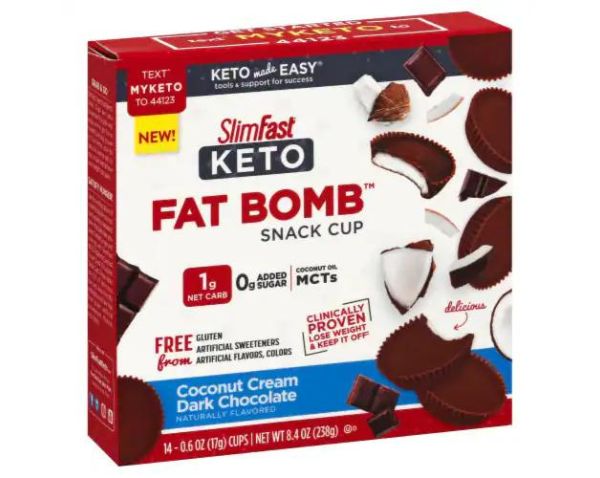 Made with coconut cream and dark chocolate, this refreshing snack cup is a perfect option for those trying to get more fat and protein into their system.
I love to take down a cup after high-intensity workouts. One serving contains 8g net carbs.
ParmCrisps Sour Cream & Onion Parmesan Keto Crisps Snacks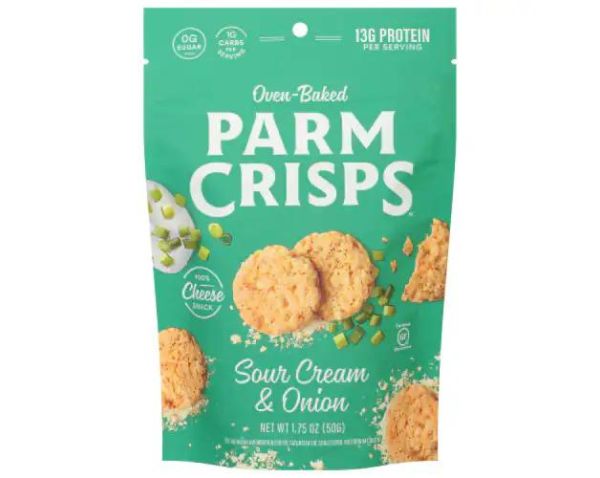 This is a delicious snack made with Aged Parmesan Cheese (Cultured Milk, Salt, Enzymes), Sour Cream and Onion Seasoning (Onion Powder, Sour Cream [Cream, Nonfat Milk, Cultures], Cultured Nonfat Milk, Cream, Citric Acid, Spices, Lactic Acid, Sugar, Nonfat Milk, Butter [Cream, Salt]), Onion Powder
One serving contains just 1g net carbs.
Mission Carb Balance Low Carb Spinach Herb Tortilla Wraps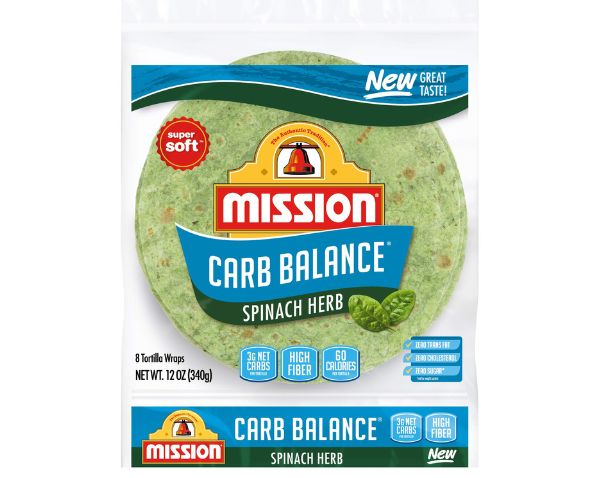 These soft tortilla wraps will add a tasty twist to all your recipes.
There is added flavorful spinach to the already delicious lower carb, high fiber tortilla wraps to bring you a tasty new twist that you can feel great about eating! Keto doesn't have to be boring
Each serving contains:
3g Net Carbs
High in Fiber
60 Calories
Zero Trans Fat
Zero Cholesterol
Zero Sugar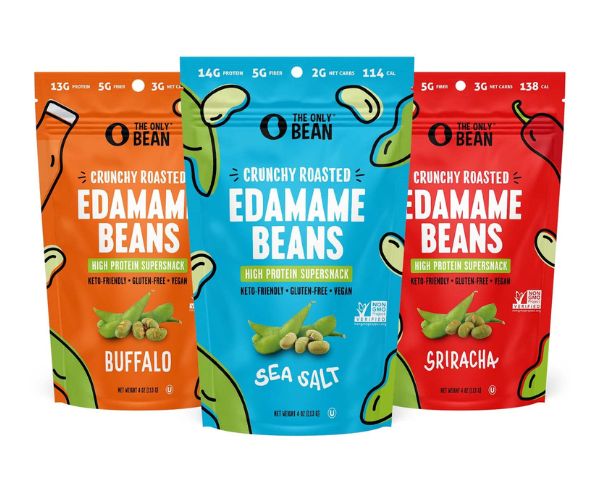 Branded as guilt-free keto snacks with only 3g of net carbs per serving, these delicious snacks are packed with 13 grams of plant-based protein, fiber, and more.
It's a keto-friendly healthy snack, gluten-free, low-carb, vegan, non-GMO, grain-free, and zero cholesterol. great at home or on the go, used as a salad topper, or enjoyed straight out of the bag!
Ratio Keto Friendly Vanilla Yogurt Cultured Dairy Snack Cup
Made with pasteurized Ultra-filtered Nonfat Milk, Pasteurized Milk, Milk Fat, Avocado Oil, Natural Flavor, Salt, and Sucralose, and Cultures, this keto yogurt contains only 2g net carbs per serving.
I like this one because of how natural it tastes. I'm able to wash it down easily, my lactose-intolerant friend had no issues consuming this one, which is a shocker. Try to check it out when next you visit Harris Teeter.
Snack Factory Pretzel Crisps Garlic Parmesan Crackers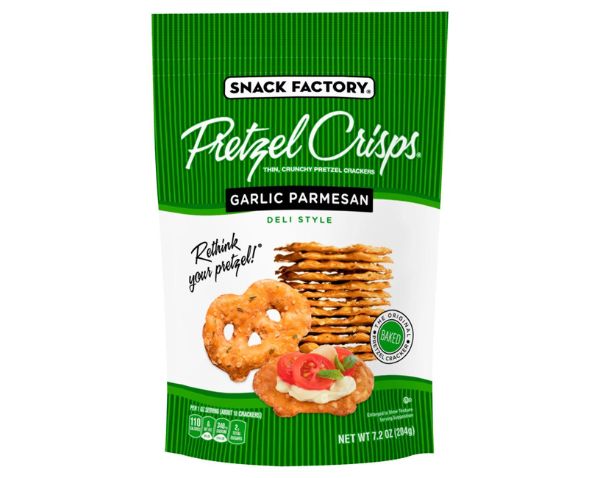 This is a simple cracker made with Enriched Flour (Wheat Flour, Niacin, Reduced Iron, Thiamine Mononitrate, Riboflavin, Folic Acid), Cane Sugar, Soybean Oil, Salt, Whey, Tapioca Malt Syrup (Tapioca Syrup, Malt Extract), Parmesan Cheese (Part-skim Milk, Cultures, Salt, Enzymes), Reduced Lactose Whey, Natural Flavor, Garlic Powder, Onion Powder, Dried Parsley, Tricalcium Phosphate, Torula Yeast, Canola Oil, Soda.
It contains 22g net carbs per serving though, so be sure to watch your intake. I personally don't buy this one much, but it might be something you will like. There's no harm in trying.
Olé Xtreme Wellness Snack Size Tortillas
Made with water, modified wheat starch, wheat protein, cellulose, and whole wheat, this healthy, keto-friendly tortilla is one that I highly recommend to Harris Teeter shoppers.
One serving contains just 9g net carbs so be sure to treat yourself with this when next you're craving tacos or wraps.
Hillshire Farms Naturals Turkey Breast
Who doesn't love a nice organic turkey breast? Turkey is great for keto dieters. It contains the necessary proteins and fats your body needs to keep going on ketosis.
As expected, this is a zero carb option, so be free to have a whole hearty meal with this one.
Boneless Skinless Chicken Tenderloins Value Pack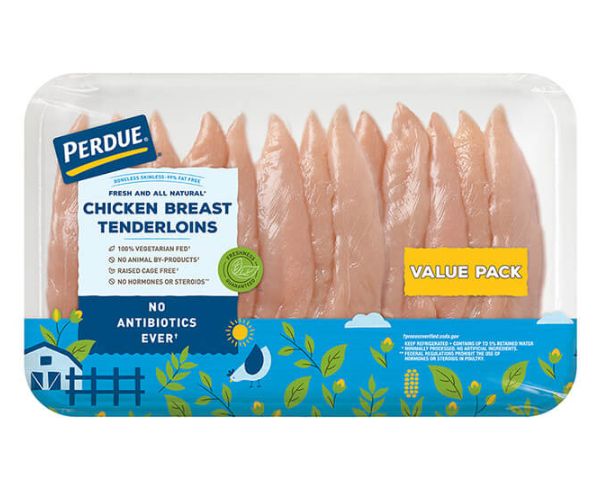 Chicken is my best friend. Make it boneless, and we're getting married. This is my favorite chicken at Harris Teeter. It tastes fresh and natural like the ones I get from the farmer's markets.
One serving conveniently contains no net carbs, so be sure to incorporate this chicken into your favorite keto meals.
Harris Teeter Naturally Hickory Smoked Premium Bacon
Another zero carb option is the homemade smoked premium bacon at Harris Teeter. It tastes great and smells great. Grab yourself a couple of them when next you're at Harris Teeter.
JOLLY RANCHER Zero Sugar Assorted Fruit Flavored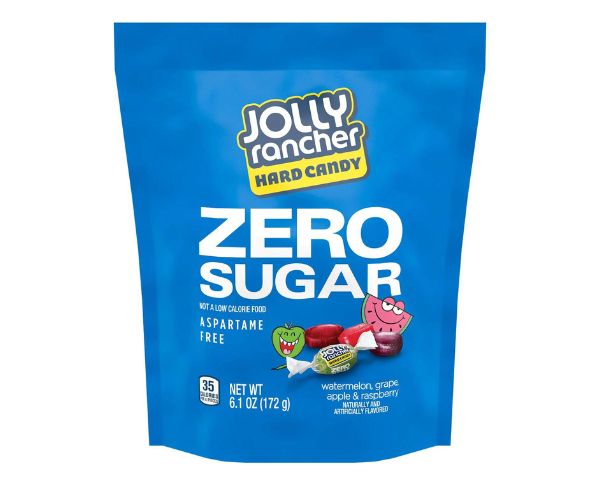 You just can't do without sweets. Finding healthy low carb candy is hard, but Jolly Rancher has this delicious platter of sugar-free keto friendly fruit candies for your convenience.
A whole pack contains only 15g net carbs, and you're not expected to eat a whole pack anyways.
La Banderita Family Pack
This is another great keto wrap option. Made with Sustainably Sourced Palm Oil and Unbleached Flour. One serving contains 15g net carbs, so don't go eating more than one per day.
Consider adding this to your cart if you're a fan of wraps.
Tillamook Farmstyle Colby Jack Shredded Cheese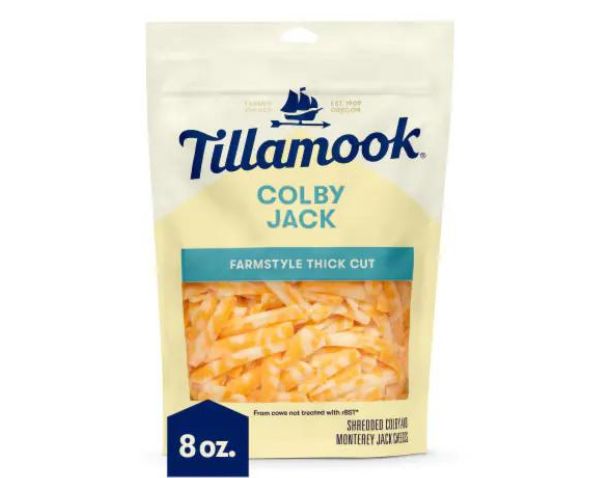 Made with Colby and Monterey Jack Cheese (Cultured Pasteurized Milk, Salt, Enzymes, Annatto [color]), Potato Starch, and Natamycin. This delicious shredded cheese contains 2g net carbs per serving.
Be sure to stock up on this if you love cheese.