The ketogenic and low-carb diets have become increasingly popular nowadays due to their profound health benefits when practiced accurately.
The goal is to be in a state of ketosis, which will help burn fat for energy instead of the usual source of carbohydrates.
People choose to follow this diet for numerous reasons; some want to shed a few inches off their waist, and some want to tackle diseases like diabetes, fatty liver, metabolic syndrome, and general grogginess associated with carbohydrate consumption.
Regardless of the reason, the keto diet has proven benefits that have been confirmed by science.
Eating out and enjoying your favorite carb-rich foods becomes a real hassle once you start following the ketogenic diet.
You have to sift through the menu while praying the place has low-carb options or keto alternatives that you can safely enjoy.
This involves anxiously going through nutrition profiles and deciding on a dish that won't put your hard-earned ketosis at risk.
Atlanta is a big metropolitan city known for exquisite street art, fantastic coffee, and rich history. Finding some fantastic keto and low-carb spots to enjoy your favorite bakery items can be daunting whether you're a local or a tourist.
With the growing popularity and adoption of such diets, restaurants and bakeries have started modifying their menus to accommodate certain diet restrictions.
Being on the Ketogenic diet allows you very little room to accommodate carbs into your meals. With only 20-30g of carb allowance daily, the list of safe foods goes down drastically.
However, the low-carb diet allows for as many as 50g of carbs daily, giving people more room to indulge.
Most bakeries don't offer a comprehensive nutritional guide; hence it is vital to have a sound knowledge of food groups to judge whether something is low-carb or not.
We're going to go over various healthy bakeries in Atlanta that serve some of your favorite sugar-free desserts and low-carb baked goods that will surely satiate your cravings.
We've thoroughly researched bakeries that serve keto-friendly and low-carb foods to compile the best-reviewed bakeries to visit when you're in Atlanta.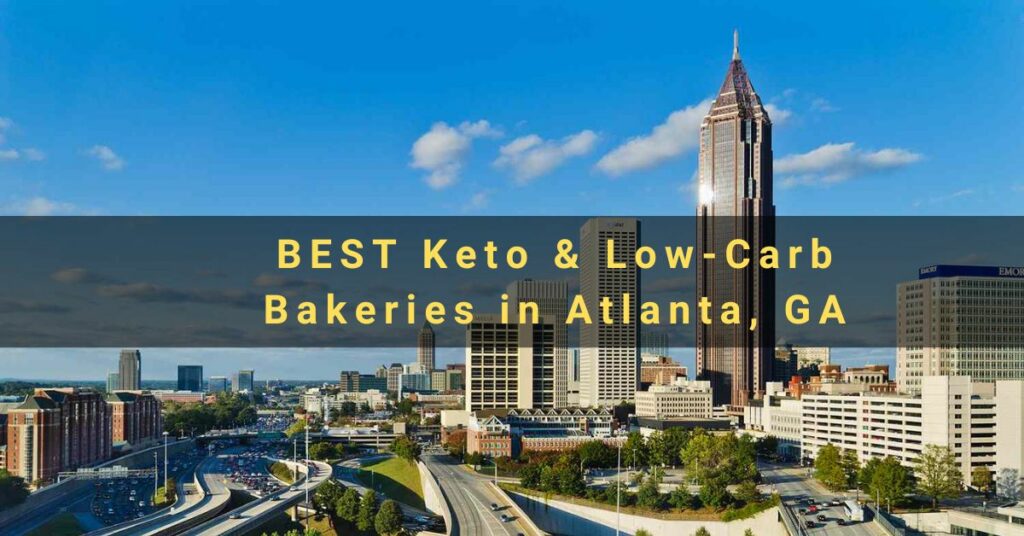 Tired of searching whether certain foods are keto? Download my keto cheat sheet with 210+ keto-friendly foods!
---
This post may contain affiliate links, which help keep this content free. (Full disclosure)
1. Zambawango
Address: 901 Abernathy Road CU 400, Sandy Springs, GA 30328
Website: https://zambawango.com/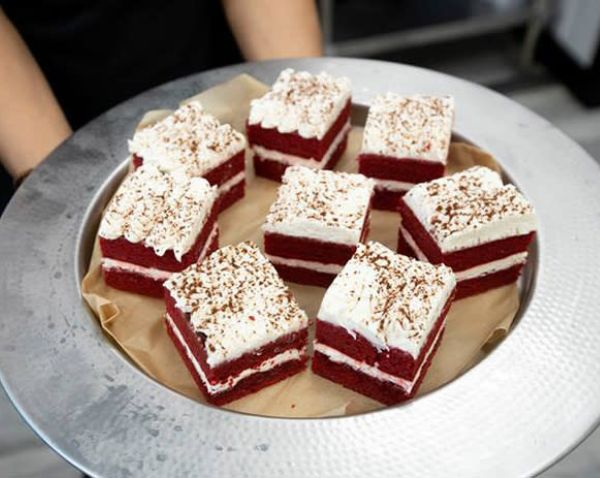 Phone Number: 404-879-9731
Operating Hours: Tuesday to Friday 9 AM – 5 PM, Saturday 9 AM – 4 PM, Monday & Sunday Closed
Zambawango is a trendy bakery that recently took the Atlanta food scene by storm after opening doors in 2018.
It is the perfect destination for low-carb baked goods since the bakery is focused on natural alternatives to grain flour and refined sugar. It's the perfect spot if you're on the keto diet and want to indulge without risking your diet.
Zambawango has a wide range of items on the menu that are all keto-friendly and contain less than 5g of net carbs per serving.
Their culinary team ensures there is no compromise on flavor and quality while remaining under the carb limit. A healthy bakery in Atlanta is a great inspiration for other bakeries to follow suit.
Here are some of the praiseworthy keto items at Zambawango that you can safely enjoy while safeguarding that well-earned ketosis!
Oatmeal Cinnamon Cookies
Asiago Chive Biscuits
Keto Bread
Broccoli Cheddar Breakfast Rolls
Cheddar Bay Biscuits
Chocolate Chip Cookie Dough
Chocolate Dipped Mint Cookies
Chocolate Chip Cookies
Cinnamon Rolls
Cookie Variety Pack
Everything Bagels
Fall Spice Snickerdoodle Cookie
Gourmet Artisan Focaccia Bread
Jalapeno Cheddar Bagel
Kalamata Olive Rosemary Bread
Kitchen Sink Cookie
Maple Walnut Cinnamon Biscuits
Mini Waffles
Peanut Butter Cookies
Pumpkin Spice Whoopee
Sesame Dinner Rolls
Smoked Gouda Bagels
Sun Dried Tomato Pesto Mozzarella Rolls
Walnut Dark Chocolate Chip Cookies
---
2. Baker Dude Bakery and Cafe
Address: 1565 North Decatur Rd, Atlanta, GA 30307 (multiple locations in Atlanta)
Website: https://www.bakerdude.com/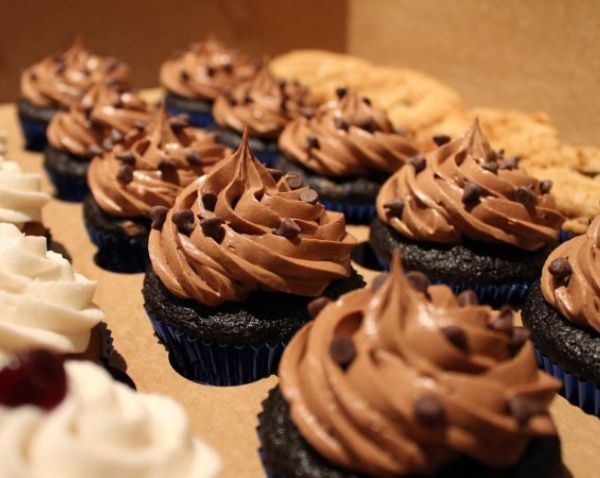 Phone Number: 404-458-1283
Operating Hours: Monday to Friday 7 AM – 3 PM, Saturday and Sunday 7 AM – 5 PM
The Baker Dude Bakery and Cafe is another phenomenal addition to the healthy bakery-cafes of Atlanta. The goal at Baker Dude is clear; to serve quality bakery goods to people with all kinds of dietary restrictions.
The immense variety offers a little something for everyone to enjoy. The welcoming ambiance and incredible staff ensure that you have an unparalleled experience that will have you hooked.
The Baker Dude Bakery sources the freshest and best-tasting ingredients to meet client expectations and maintain consistency.
If you're ever in the vicinity and craving some low-carb goodness, give these keto-friendly items at the Baker Dude a try.
Custom Keto Cake
The Gift Box – Get an assortment of Keto items
Chocolate Avocado Brownie
Raspberry Almond Shortbread Bars
Muffin
Lemon Berry Cupcake
Coco-Loco Cupcake
The Smash Cake
Coconut Creme/Naughty Nutty Bar
---
3. Desta Ethiopian Kitchen
Address: 2250 Marietta Blvd NW Suite 206, Atlanta, GA 30318
Website: https://destaethiopiankitchen.com/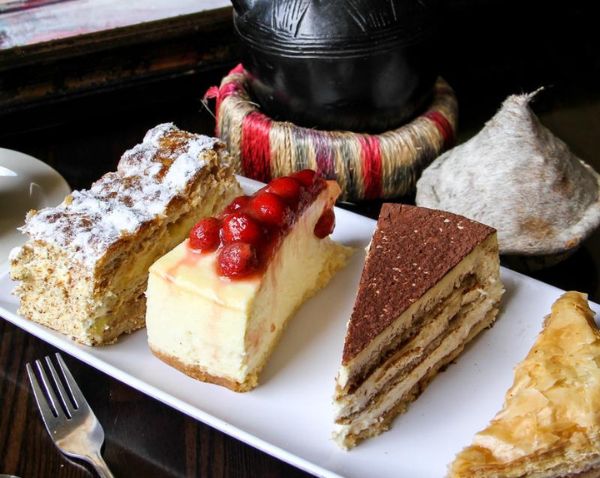 Phone Number: 404-929-0015
Operating Hours: Monday to Sunday 11 AM – 9 PM
Desta Ethiopian Kitchen is a popular food joint serving top-quality Ethiopian cuisine in Atlanta. The owners are dedicated to serving the highest quality food prepared with fresh ingredients and love.
Their restaurant has been a hit ever since it opened its doors and has since expanded exponentially.
Their vast menu boasts a ton of delicious low-carb options that you can enjoy. It's the perfect place to visit with a group of friends or family to experience authentic Ethiopian cuisine without compromising on your diet.
Tibs
Salmon Starter Salad
Biret Matad Tibs
Goden Tibs
Meat Lovers
Sandwiches (without the bread)
Variety of Salads
Vegan Options
Fish Dulet
---
4. Cake Hag
Address: Atlanta, GA (Delivery only)
Website: https://www.cakehag.com/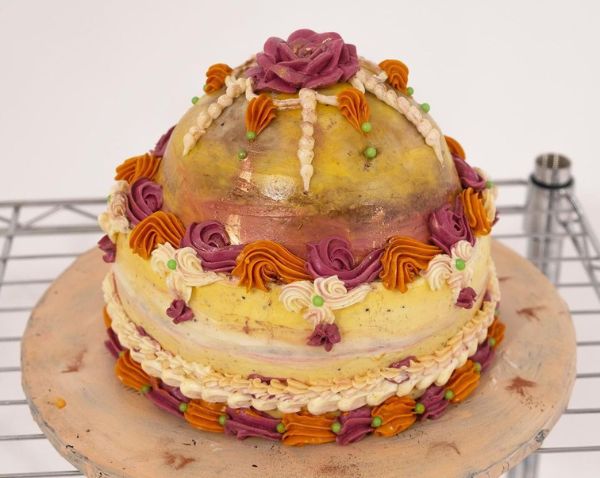 Phone Number: 678-780-6300
Operating Hours: Tuesday to Saturday 11 AM – 7 PM
Cake Hag is a fancy artisanal bakeshop offering delicious cakes and desserts for special occasions like weddings, birthdays, and anniversaries.
The bakery sources fresh local ingredients that are free of hormones, GMOs, pesticides, and other additives. They try to use as many organic ingredients as possible to protect the environment and promote a more sustainable lifestyle.
The bakery greatly considers people with various dietary restrictions since they also deserve to celebrate their special days with delicious desserts that won't risk their diet or health.
Cake Hag boasts brilliant low-carb cakes and desserts that are absolutely safe for consumption if you don't overindulge and control your portion.
Lemon Ricotta
Creme Brulee
Traditional Cheesecakes
Ginger Peach Spice Cake
Chocolate Chip Cookies
These items are only available for delivery since Cake Hag doesn't have a dine-in location.
---
5. Hansel and Gretel Bakery Cafe
Address: 2131 Pleasant Hill Rd, Duluth, 30096 (multiple locations)
Website: https://www.hanselgretelbakerycafe.com/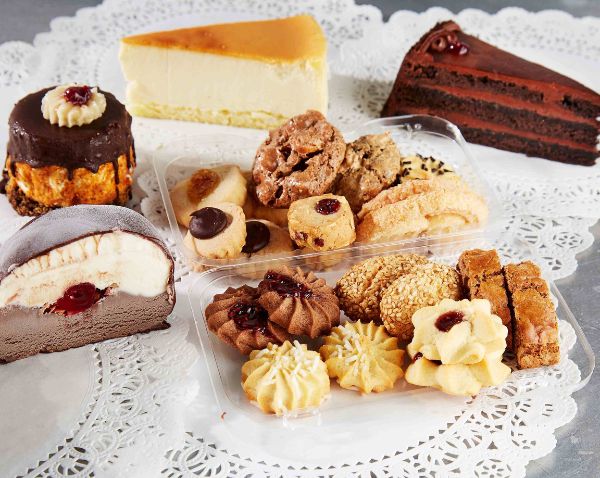 Phone Number: 470-775-1515
Operating Hours: Monday to Thursday 8 AM – 11 PM, Friday to Sunday 8 AM – 12 AM
Hansel and Gretel Bakery Cafe is another popular bakery in the Atlanta area that is famous for its baked goods, desserts, and coffee. They offer a cozy ambiance that is perfect for off-loading with friends and enjoying a cup of fantastic coffee.
The bakery prides itself on the freshly baked goods prepared by its talented bakers daily. They also offer amazing customized cakes for celebratory events.
If you're big on coffee, Hansel and Gretel also boast an impressive selection of coffees and drinks to accompany your freshly baked goods.
They don't have a dedicated keto or low-carb menu, but you can narrow down a few items that should be low-carb. Remember to keep the portions small and don't overindulge in order to stay in a ketogenic state.
Here are some of the low-carb options you can enjoy at Hansel and Gretel Bakery Cafe.
Latte – Matcha Green Tea Latte, Chai Tea Latte, Cafe Latte (Order the Lattes unsweetened)
Cappuccino
Americano
Tea – Ginger Lemon Tea, CItron Tea, Plum Tea
Real Fruit Smoothies (No added sugar)
Cheesecake
Cakes, Desserts, and Pastries
There are no low-carb options for cakes, desserts, and pastries, but you can just try a small portion and not consume a full serving to keep under the carb limit.
Moreover, ask the staff for sugar-free and low-sugar options to further reduce the carb count. 
RECOMMENDED: Harris Teeter KETO Options
---
6. Five Daughters Bakery
Address: 1170 Howell Mill Rd, Atlanta, 30318
Website: https://fivedaughtersbakery.com/
Phone Number: 404-343-0326
Operating Hours: Monday to Friday 8 AM – 6 PM, Saturday Sunday 9 AM – 6 PM
The Five Daughters Bakery is a family-owned business operated by a lovely couple and their five daughters. They share a passion for fantastic food and are devoted to providing unique culinary experiences to their customers.
Their products are of the highest quality and let the food do the talking.
Five Daughters Bakery is known for using fresh organic ingredients free of any preservatives, chemicals, GMOs, and artificial flavors. Everything is made from scratch and with local ingredients.
The bakery is known for its famous 100-layer doughnuts, which are also available in low-carb, sugar-free options for all who cannot consume sugar and carbs due to health and diet restrictions.
Here are some of the delicious low-carb doughnuts they offer.
Chocolate Chip Sea Salt
Chocolate Pumpkin
Blueberry Lemon
S'mores
---
7. Dulce Vegan Bakery and Cafe
Address: 1994 Hosea L. Williams Dr NE, Atlanta, GA 30317
Website: https://www.dulcevegan.com/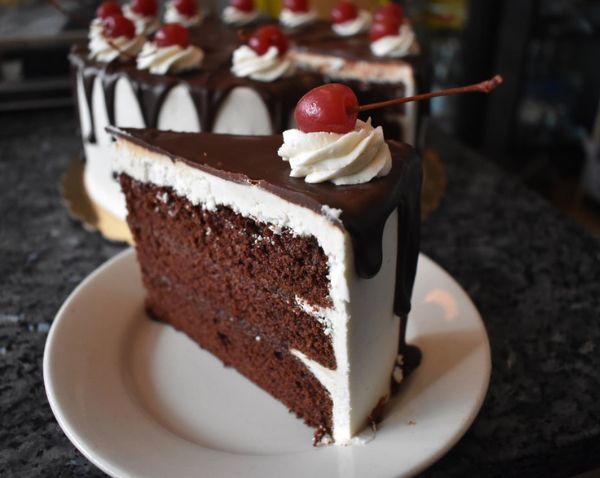 Phone Number: 404-624-7417
Operating Hours: Thursday to Sunday 9 AM – 2 PM
Dulce Vegan Bakery and Cafe is a vegan bakery, coffee shop, and cafe in Atlanta with the goal of serving delicious organic vegan baked goods.
Their ambition is to serve individuals that struggle with allergies and people who want healthier food choices.
The bakery cafe boasts a cute little menu with some low-carb options that will surely satisfy your appetite. Just make sure to eat in small portions and closely monitor your sugar intake.
Iced Tea
Chai Latte
Caesar's Salad (No croutons)
Iced Tea
Matcha Latte
Happy Hippie (without bagel or lettuce wrapped)
Southwest Tofu and Potato Scramble
GF Breakfast Bowl
Tomato Zucchini Soup
Cappuccino
Sandwiches (Without bread or lettuce wrapped)
FIND MORE: EVERYTHING Keto at Logan's Roadhouse
---
#Bakeries That Deliver!
After exhausting the possible low-carb and keto bakeries in Atlanta, we thought we'd mention some incredible bakeries that ship products nationwide to cater needs of people with various dietary restrictions.
All you need to do is hop on your mobile or laptop and order away to satisfy your cake cravings!
Let us look at some of the best keto-friendly bakeries you can order from to have delicious bakery goods delivered to your doorstep.
8. Keto Cakes
Address: 590 N Kay's Drive #112
Website: https://ketocakesutah.com/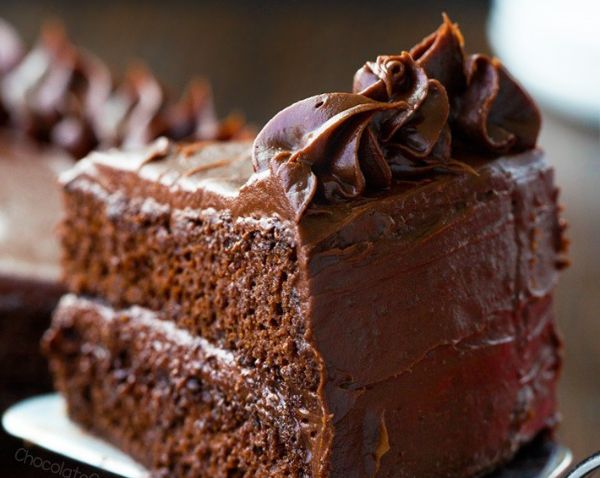 Phone Number: 801-510-3963
Operating Hours: Delivery
Keto Cakes was founded in 2018 when the owners were tired of the limited low-carb dessert options, so they decided to start their own venture.
They started out with keto cupcakes but now boast an expansive menu of various baked keto goods. They deliver nationwide, and keto deliciousness will arrive at your doorstep.
Everything on their enticing menu is Keto, sugar-free, and gluten-free. They use a sugar substitute that isn't metabolized by our bodies which is why it doesn't add to the total carbs. Here are some of their fantastic keto offerings.
PB Dream Cookies
Carameldoodle Cookies
Pumpkin Chocolate Chip Cookies
Reese's Whoopie Pies
Peanut Butter Bars
Apple Crisp Muffins
Cookie Dough
Bread
Pumpkin Streusel Bars
Cupcakes
Caramel Mocha Cheesecake
Raspberry Sour Cream Cheesecake
Birthday Packs (assorted items)
Party Pack
Variety Cookie Pack
---
9. Wholesome Keto Treats
Address: 313 Commerce Center, St. Cloud, FL 34746
Website: https://www.wholesomeketotreats.com/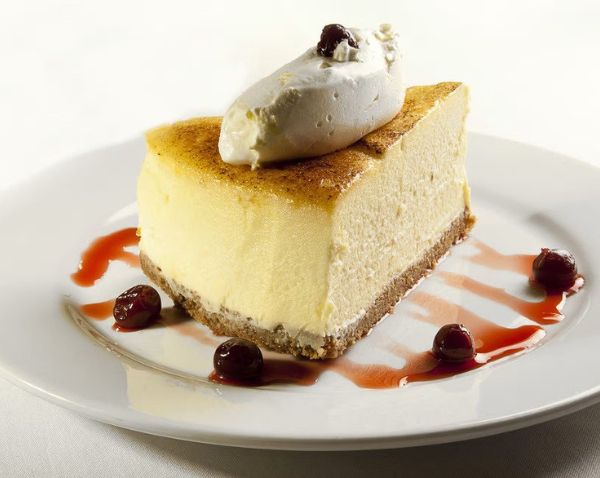 Phone Number: 407-593-0113
Operating Hours: Delivery
Wholesome Keto Treats is a small business run by a family that adopted the keto lifestyle due to the sickness of one of their children.
The profound benefits and changes in their life due to the keto diet inspired them to open up a little bakery that served keto-friendly treats, savories, and snacks.
All the delicious treats at Wholesome Keto Treats are made fresh daily with the freshest ingredients. They are then packaged and delivered to the customer's doorstep so they can enjoy delicious sweets in the comfort of their home.
All of their sweets and savories are below 5g net carbs. It's safe to say your ketosis will be safe as long as you control your portions.
No Sugar Aloud Mixes – Low-Carb Pizza Crust, Corn Bread, Belgian Waffle, OHSOMEBREAD, Pie Crust
Keto Brownies – Salted Caramel Cheesecake Brownie, Peanut Butter Brownie, Walnut Brownie, Pecan Brownie
DIY Keto Cupcake Kits
Plain Buns
Sesame Seed Buns
Keto Cookies – Chocolate Chip Coconut, Salted Caramel Chocolate Chip, Ginger, White Macadamia Nut, Peanut Butter, Snickerdoodle, Oatmeal Chocolate Chip, Chocolate Chip Pecan, S'mores
Snacks – Jalapeno Cheddar Puffs, Ranch Puffs, Fruity Charms
Flavored Breakfast Protein Puffs
---
10. Butter Baked Cake Co
Address: 6318 Hollywood Blvd, Los Angeles, CA 90028
Website: https://butterbakedcakeco.com/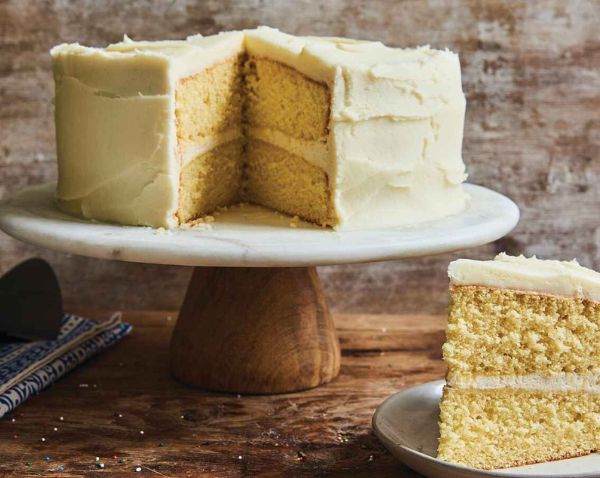 Phone Number: 917-859-5977
Operating Hours: Delivery
Butter Baked Cake is a bakery based in California that is famous for its decadent low-carb muffins. They also offer a delicious sugar-free frosting that complements the muffins.
If you're on the keto diet and crave some fluffy muffins, this is the place for you.
The best part is that Butter Baked delivers nationwide, so you can enjoy this delicious keto-friendly treat sitting at home. Here are the fantastic keto treats on offer.
Keto Muffins – Dutch Chocolate, Cinnamon Crumb, Strawberries and Cream, Vanilla Bean
Loaf Cakes – Death by Chocolate, Strawberries, and Cream, Cinnamon Crumb Coffee Cake, Vanilla Bean, Peanut Butter Chocolate Chip
Vanilla Bean Frosting
Chocolate Chip Cookies
White Chocolate Chip Macadamia Nut Cookies
---
11. Kai's Bakery
Address: 7648 DeMoss Dr Houston, TX 77036
Website: https://www.orderkaisbaking.com/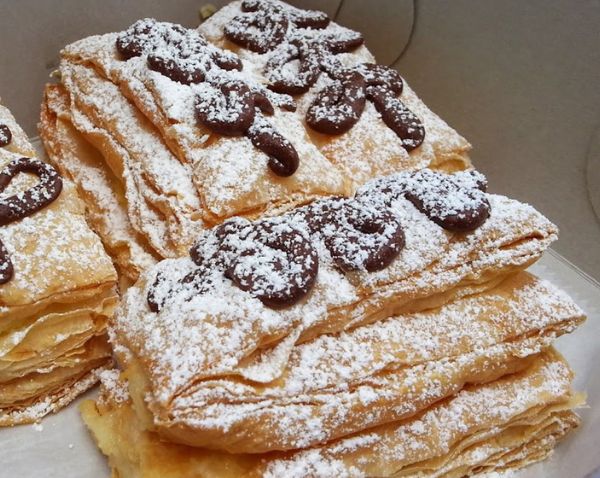 Phone Number: 832-583-7894
Operating Hours: Delivery
Kai's Bakery is another hip bake shop based in Texas that serves various keto-friendly, low-carb desserts, cakes, and savories. You can even buy baking mixes from them that are sugar-free and low-carb.
The expansive variety at Kai's will have you feeling like a kid at a candy store. Everything they offer is low-carb and sugar-free.
Here are some of the fantastic gluten-free options you can order for delivery that will arrive fresh at your doorstep.
Keto Cake
Keto Cheesecake – Pumpkin, Blueberry Lemon, Caramel Chocolate, Pecan
Keto Cookies – Chocolate Chip, Lemon, Pumpkin Spice, Snickerdoodle
Bagels – Everything Bagel, Pizza, Asiago, Jalapeno Cheddar, Plain, Cinnamon
Keto Cinnamon Rolls
Keto Brownies – Cheesecake, Peanut Butter, Pumpkin Cheesecake
Keto Lemon Bars
Keto Savories – Bagel Dogs, Beef Sausage Kolaches, Pizza Rolls, Pretzel Nuggets
Keto Mixes – Brownie Mix, Cake Mix, Cookie Mix
---
12. Awesome Blossom Bakery
Website: https://awesomeblossombakery.com/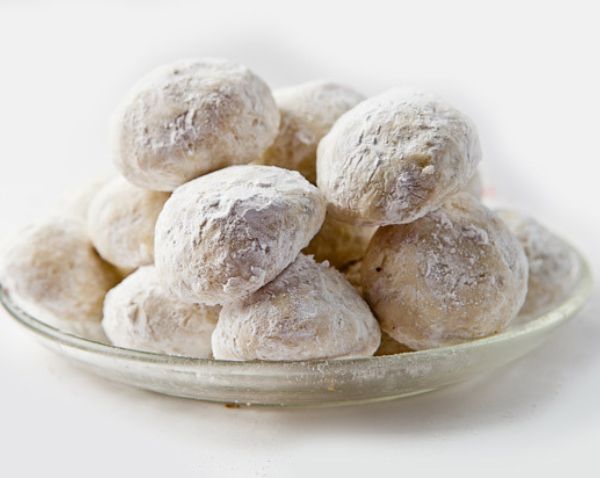 Operating Hours: Delivery
Awesome Blossom Bakery is a bake shop that is delivery only and delivers ready-to-bake keto mixes for all your favorite desserts. The mixes are 100% sugar-free and keto-friendly; you can have them delivered to your doorstep.
Just open up a bag, follow the instructions, and you're good to go whenever you crave some sweets.
Keto Chocolate Chip Cookie Mix
Keto Brownie Mix
Keto Cinnamon Churro Donut Mix
---
13. Guilt Free Pastries
Website: https://www.guiltfreepastries.com/shop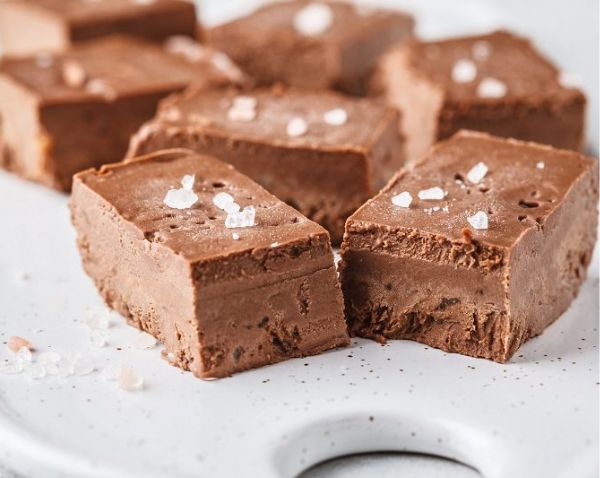 Phone Number: 901-563-AVO1
Operating Hours: Delivery
Guilt Free Pastries is a bakery based out of Memphis that also delivers nationwide. They offer gluten-free and keto-friendly desserts that will ease your sugar cravings. You can even order custom Keto cakes as per your liking.
Avocado Keto Brownies – Caramel, Cinnamon Banana
Keto Granola
Keto Cinnamon Rolls
Big Mike Keto Donuts
Keto Truffles
Keto Chocolate Chip Muffins
Keto Friendly Caramel
---
14. Oh Hello Keto Bakery
Address: Utah
Website: https://www.ohhelloketobakery.com/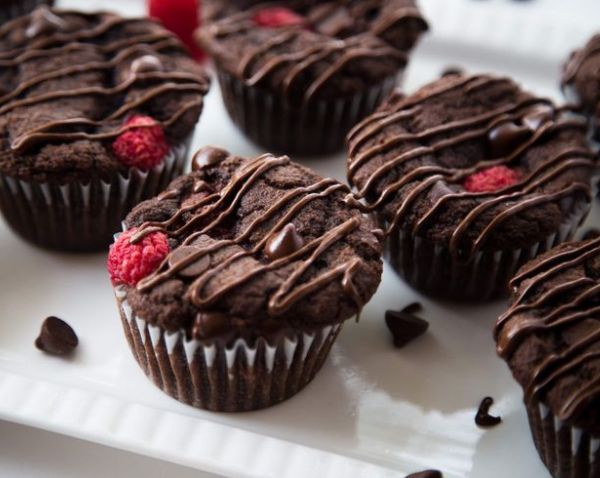 Phone Number: S 265 W Suite 4A, Draper, UT 12577
Operating Hours: Delivery
Oh Hello Keto Bakery is a fantastic diet-friendly confectionery that offers pick-up and nationwide delivery for all you Atlantians.
They offer a wide variety of popular keto-friendly baked goods that will satiate those sugar cravings. All the products are sugar-free and low-carb.
Pumpkin Chocolate Chip Bars
Samoa Bars
Cinnamon Roll Blondies
Churro Cookies
Cranberry White Chocolate Chip Cookies
Salted Double Chocolate Macadamia Nut Cookies
PB Sandwich Cookies
Caramel Cashew Bars
S'mores Bars
Peanut Butter Thumb Print Cookies
Banana Walnut Cookies
---
Fantastic Tips & Tricks To Stay Keto/Low-Carb
In Atlanta, Bakeries dedicated to serving keto and low-carb goods are sparse. It's challenging to navigate bakery menus since there are no nutritional guides, and almost every item is made of flour, which is a no-go for people on Keto.
Here are a few practical tips that will allow you to stay within your carbohydrate limit and retain your hard-earned ketosis while enjoying your favorite bakery items.
Always try to order items that are labeled as Keto or Low-Carb to ensure safety when ordering anything.
Limit your portion sizes to ensure you don't exceed the carb limit, and try to eat less than the indicated serving size.
Opt for low-carb and high-fat desserts like cheesecakes.
Never give way to temptation because binging on desserts can destroy your hard-earned ketosis.
Talk to the manager and servers to inquire about possible low-carb and keto options.
Always research the bakery before visiting; most menus and ingredient lists are available online.
Check for reviews from other people following Keto and see if their experiences were pleasant.
Don't be shy to modify and alter ingredients by asking the staff to reduce carbs from your order.