The gluten-free food industry is booming, with dedicated establishments coming up all over the country. It is great news for those who suffer from allergies or simply want to cut gluten from their diet.
San Francisco is a hotspot for gluten-free bakeries, and the trend is only rising, as more and more people decide to give up gluten for personal wellbeing.
The climate here is also conducive to baking. So there is a great demand for gluten-free products, and there are many talented pastry chefs in the city.
Important: If you have serious gluten allergies, always consult the bakery staff before you place your order.
We try our best to bring you the most accurate information. But the menu, ingredients, food handling processes, etc. are always changing.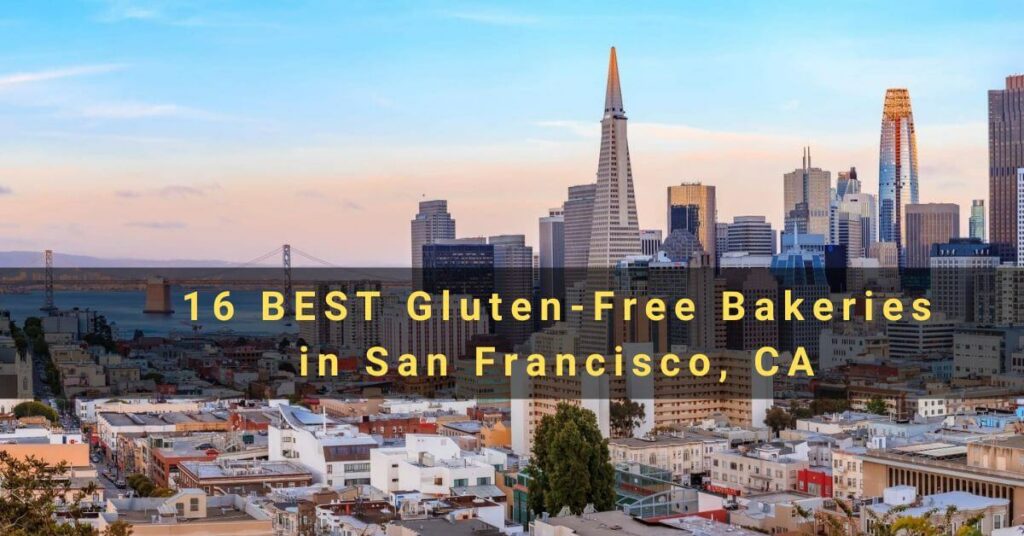 This post may contain affiliate links, which help keep this content free. (Full disclosure)
Gluten-Free Bakeries in San Francisco
In San Francisco, bakeries that cater to gluten-free customers may be found in abundance. People can get customised gluten-free birthday cakes or wedding cakes for special occasions.
The 16 gluten-free bakeries in San Francisco are listed below:
1. Mariposa Baking Company
Address: One Ferry Building #32, San Francisco, CA 94111
Operational hours: 10:00am-4:00pm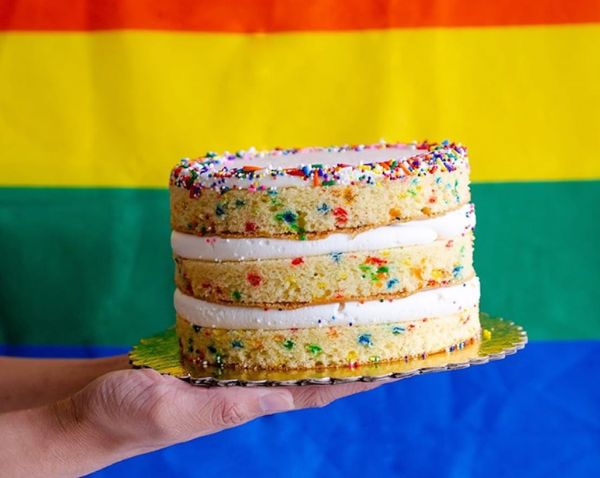 Phone: +1 510-595-0955
Mariposa Baking Company is one of the best places to get gluten-free baked goods in San Francisco. They use high-quality ingredients, and their baked goods are always fresh and delicious.
They have a wide selection of gluten-free products, including bread, pastries, cakes, cookies, and more.
Their gluten-free menu includes Bread/Buns, Cakes, Cinnamon Rolls, Croissants & more. So, they are always good to go if you want to order a gluten-free cake and other products.
---
2. Wholesome Bakery
Address: 299 Divisadero St, San Francisco, CA 94117, USA
Operational hours: 7:30am-3:30pm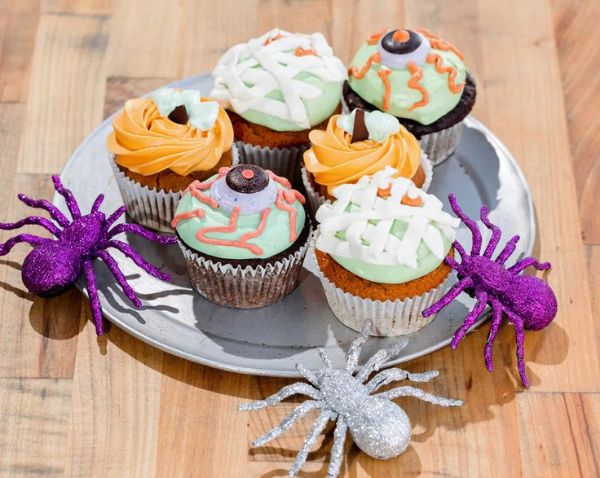 Phone: +1 415-343-5414
Wholesome is your next cloud nine if you're seeking a decadent gluten-free chocolate cupcake in San Francisco. The bakery claims to elevate allergen-free baking to a whole new level.
Wholesome Bakery is one of the San Francisco bakeries that offer personalised cakes and is gluten-free. They may create the cake of your dreams without using any allergies.
"Chances are we can make it if you need it," You can also try their gluten-free bread, and some of their gluten-free desserts are listed below:
Grain bread for sandwiches
Keto-Paleo Rolls or Bread
Dinner bread with rosemary
Lemon Cranberry Paleo Muffins
---
3. La Luna Cupcakes
Address: 50 Post St, San Francisco, CA 94104
Operational hours: 11:00am-4:00pm
Phone: +1 510-904-2864
La Luna Cupcakes demonstrates that sweets are for everyone, regardless of your specific diet, as a dedicated gluten-free kitchen and provider of 100% gluten-free goodies. Therefore, there should be no reason why you can't enjoy her gluten-free cupcakes.
Although the shop doesn't have a physical location, you may purchase her delectable gluten-free delights in advance and pick them up when you're in San Francisco. Cakes made by them are unquestionably delicious.
You may choose a pre-made dessert like the gorgeous Sun Cake or design your own. It's a vanilla Swiss buttercream-topped, gluten-free lemon cake with fresh grapefruit curd filling. Their menu consists of the following:
The citrus cake called "Texas Sun
Blueberry cake and a lot more
RECOMMENDED: BEST Gluten Free Bakeries in Pittsburgh, PA
---
4. Jane on Larkin
Address: 925 Larkin St, San Francisco, CA 94115
Operational hours: 7:00am-4:00pm
Phone: +1 415-875-9532
Let's be honest in-store gluten-free sweets typically taste like cardboard. Bland and monotonous. But why accept them when you may have a special gluten-free dessert with a unique bite?
We're referring to San Francisco's Gluten-Free Bakery. With its soft, moist texture, this locally owned company replicates the experience of eating a classic cookie. But with a secret lemon twist this time.
The best aspect is that you aren't consuming harmful substances like artificial additives or preservatives—just a genuine gluten-free pastry demonstrating "how amazing gluten-free can be" with a zesty lemon flavour.
They serve amazing gluten-free cookies.
They serve soft, delectable sugar cookies with a touch of lemon and are available in 6 oz. of gluten-free lemon flavour—no cornstarch, soy, gluten, or preservatives.
---
5. Cups and Cakes Bakery
Address: 451 9th St, San Francisco, CA 94103
Operational hours: 8:00am-11:00pm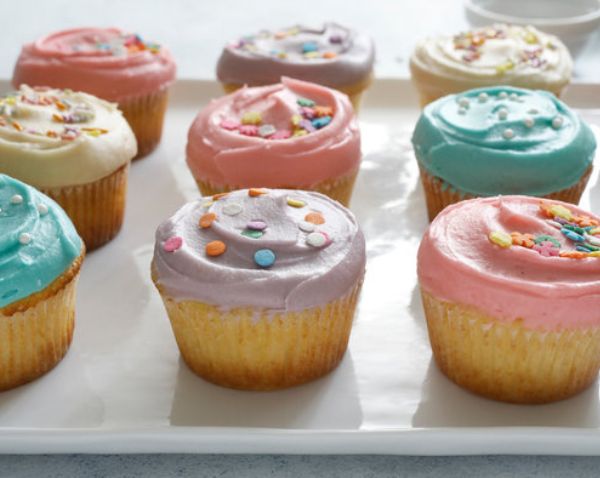 Phone: +1 415-757-0214
Cups and Cakes Bakery offers a unique name with delicacies anyone would love. A gluten-free, vegan, women-owned bakery in San Francisco creates ground-breaking treats.
You may purchase one of their gluten-free loaves in San Francisco to bring home for breakfast. The Cups & Cakes Bakery also offers a huge variety of insanely delicious gluten-free cupcakes.
You can also try a gluten-free wedding cake for your occasion.
Cake made with zucchini and cream cheese.
Strawberry Chocolate Donuts
Triple-chocolate cake, 6″.
---
6. The Happy Vegan
Address: 293 Bayshore Blvd, San Francisco, CA 94124, USA
Operational hours: 7:30am-2:00pm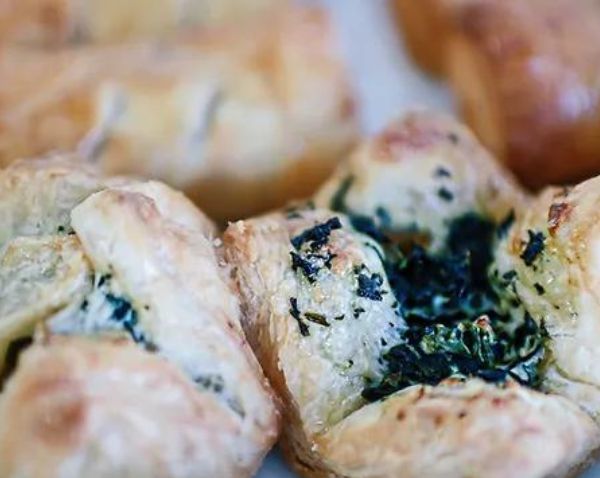 Phone:+1 415-562-5988
You might be astounded by the breadth of choices at this gluten-free bakery. For those trying to save their sugar cravings, it's a sugary, nutritious, gluten-free utopia that's a genuine testament to their dreams.
Happy vegan is the best gluten-free, vegan bakery in town.
Happy Vegan features only gluten-free and vegan foods. It's reasonable to claim that it has some of the best gluten-free cakes in San Francisco based on the appearance of the speciality cakes.
A lovely one-layer Cacao Cake prepared with cacao and sweetened with maple syrup is a terrific option if you're looking for something for your family.
Or have gluten-free brownies and cookies in your cupboard for those late-night cravings. You can order online for gluten-free cake delivery.
Layer cakes: Chocolate, vanilla, almond, strawberry, carrot, pandan, coconut, and banana.
The fillings include seasonal fresh fruit jam, chocolate ganache, coconut, caramel, cookie batter, and lemon curd.
Vanilla, chocolate, mocha, espresso, peanut butter, strawberry, lemon, orange spice, almond, coconut, funfetti, mint, cinnamon-brown sugar, pumpkin spice, cream cheese, and refined sugar-free ganache are among the flavours of icing available.
---
7. Arizmendi Bakery
Address: 1331 9th Ave, San Francisco, CA 94122
Operational hours: 7:30am-6:00pm
Phone:+1 415-566-3117
The Arizmendi Bakery is a fantastic one-stop store in San Francisco. Its scratch kitchen produces delicious baked items like bespoke cakes and cake balls in a setting that welcomes San Francisco residents and visitors worldwide.
The bakery guarantees that the passion they put into their work is detectable. To maintain quality in every mouthful, the bakers create tiny quantities of their products behind the scenes.
French macarons and several bite-sized gluten-free cupcakes are waiting for you in their cosy café. Just let them know before placing your order that you wish to avoid gluten.
Cupcakes without gluten
---
8. Three Babes Bakeshop
Address: 2501 Phelps St, San Francisco, CA 94124
Operational hours: 8:00am-4:00pm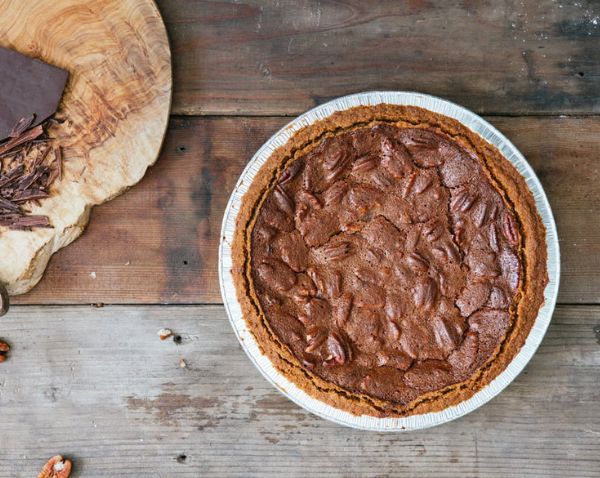 Phone: +1 415-617-9774
Have a craving for a rich, crumbly pie today? Every day is good for a pie loaded with delicious ingredients to the crust.
Three Babes Bakeshop pies are your buddy if you're seeking the best gluten-free pie in the area. Its delectable homemade pies are made from just the best ingredients and are prepared daily.
You may be confident consuming the finest gluten-free chocolate pie in San Francisco, California.
They serve the best Smooth Operator Pie: A pretzel crust topped with a chocolate rosette and coated with smooth, sweet French chocolate. It emphasises the perfect harmony of sweet and salty. Available with no gluten!
---
9. Saltwater Bakery
Address: 1905 Palmetto Ave, Pacifica, CA 94044
Operational hours: 8: am-1:00pm
Phone: +1 650-735-9160
Consider a decadent, molten chocolate cake dripping with dark chocolate ganache. If you follow a gluten-free diet, biting into it seems like a dream.
Fortunately, Dessert Unlimited makes this fantasy a reality. In San Francisco, California, everyone may indulge in rich gluten-free chocolate cakes because of their luxury but open alternatives.
You really must get its best-selling, must-try Chocolate Molten Cake!
However, Dessert Unlimited also offers gluten-free French macarons in various flavours if you'd prefer a smaller piece.
FIND MORE: BEST Gluten-Free Bakeries in Dallas, TX
---
10. Third Culture Bakery
Address: 2701 Eighth St, Berkeley, CA 94710
Operational hours: 9:00am-4:00pm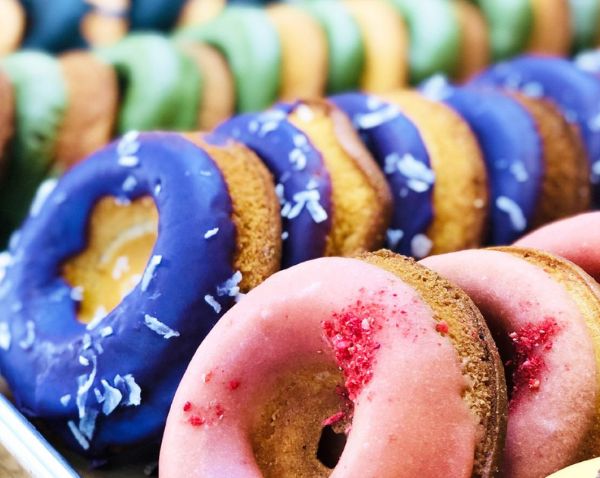 Phone: +1 341-333-2640
If you haven't had a filling, gluten-free empanada, you're missing out on a lot and considering where to get one. The solution lies somewhere between East and South San Francisco.
A gluten-free, vegan bakery in San Francisco called Third Culture Bakery sells a range of baked goods prepared from only natural ingredients without preservatives. Fortunately, the bakery offers a wide selection of delectable gluten-free treats.
You may quickly get a gluten-free cookie or even some gluten-free pumpkin empanadas for your pantry. Their fulfilling menu includes the following:
Pecans and chocolate chips
Cookies for Mexican weddings
Slices of gluten-free cake
---
11. Cinnaholic
Address: 2132 Oxford St, Berkeley, CA 94704, USA
Operational hours: 3:00pm-9:00pm
Phone: +1 510-647-8684
The Original Roll is a great choice if you're looking for a traditional cinnamon roll. It's made with sweet dough and topped with cinnamon sugar and frosting.
Try the Caramel Pecan Roll, a pecan-studded crust covered with caramel icing, if you want something more daring and some gluten-free bakery goods. You can also try their gluten-free croissant.
You might also choose the Chocolate Chip Cookie Dough Roll, which has chocolate chips on top and cookie dough baked right into the dough. Whatever you choose, you can't go wrong with Cinnaholic! They serve:
Gluten-free glazed cinnamon rolls
Gluten-free choco Cinnabon
Gluten-free mini doughnuts
Gluten-free bon bons with pecans
---
12. Upper Crust Bakery
Address: 1133 Francisco Blvd E # H, San Rafael, CA 94901, USA
Operational hours: 8:00am-4:00pm
Phone:+1 415-485-5658
Upper Crust Bakery is one of the best gluten-free bakeries in San Francisco. They use only the best ingredients, and their products are free of artificial preservatives, colours, or flavours.
Their menu features a wide variety of items, including bread, pastries, cakes, cookies, and more. They also offer a selection of vegan and sugar-free options.
Upper Crust Bakery is committed to providing excellent customer service, offering a 100% satisfaction guarantee on all its products.
They also serve gluten-free Pizza, and you can also have their gluten-free sourdough sandwiches. Some of its menus are listed below:
Turkey Avocado Uptown Sandwich
Ham and Turkey Stack Sandwich
Sandwich with Tomato and Mozzarella
Sandwich of ham and cheese
Sandwich with Pesto Chicken
Traditional Italian Panini
Order entree salads without cheese
---
13. Donut Farm Oakland
Address: 6037 San Pablo Ave., Oakland, CA 94608
Operational hours: 7:30am-4:00pm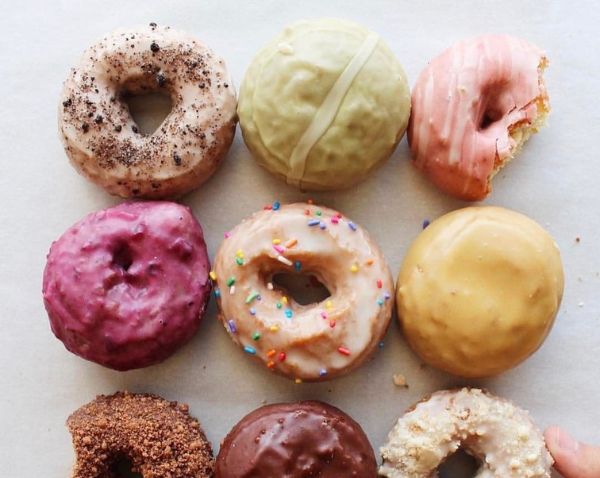 Phone: +1 510-338-6319
Doughnut Farm Oakland is a popular doughnut bakery. Its contemporary and excellent reinterpretations of traditional foods speak volumes about its name.
The fact that its gluten-free pastries in San Francisco are handcrafted will be much appreciated by anybody searching for a vegan, gluten-free bakery in San Francisco.
There is a delicious, homemade gluten-free cookie for modest pleasure without feeling guilty. Bring your group some gluten-free cake balls to share at home.
Here, you may find delectable sweet treats. Their gluten-free doughnuts are listed below:
---
14. Passione Pizza
Address: 2324 a Fifth St, Berkeley, CA 94710, USA
Operational hours: 11:00am-9:00pm
Phone:+1 510-612-8677
Passione Pizza is a terrific spot for you if you seek en-free pizza that won't harm your health. The place where they are is in San Francisco. Pizza is served there using a gluten-free crust, and the toppings are amazing.
You are welcome to come here and enjoy your favourite pizza while keeping up your fitness. Their gluten-free menu includes the following:
---
15. Biscuits and Buns
Address: 641 Del Ganado Rd, San Rafael, CA 94903
Operational hours: 6:00am-10:00pm
Regarding desserts, biscuits and buns are fantastic options for every occasion because of their superb assortment of cakes, cupcakes, cookies, and other treats.
San Franciscans adore using biscuits and buns to decorate beautiful gluten-free birthday cakes. Many consumers have said that the decorators' skill has exceeded their expectations.
Of course, various gluten-free delights are available if you want something smaller. You and a few friends can split a gluten-free muffin.
Lemon Poppy Seed Tea Loaf without gluten
A chocolate chip cookie without gluten
A Banana Walnut Muffin without Gluten
---
16. Coffee Hut
Address: 2170 Shattuck Ave., Berkeley, CA 94704
Operational hours: 7:00am-6:00pm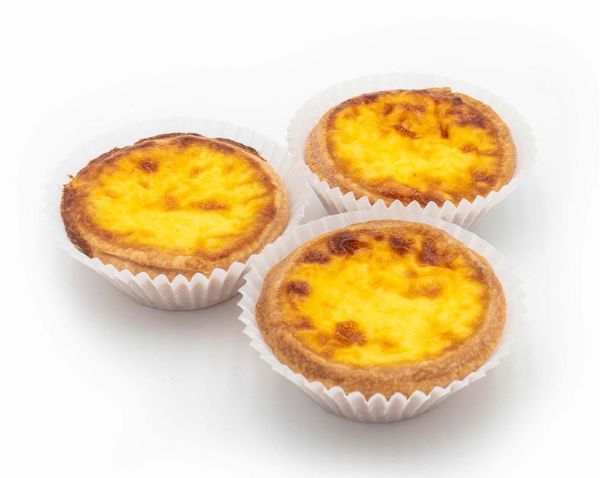 When seeking jaw-dropping, gluten-free cupcakes, bread, coffee, macaroons, and more in San Francisco, you can rely on the coffee hut. One must have one of its big cupcake sets for any important event.
Their cupcakes taste as fantastic as they look.
You can place your order after informing the staff that you prefer VGF (vegan and gluten-free) food.
Cupcakes with Fantastic Creatures
---
The Pros of Gluten-Free Baking
1. A gluten-free diet can greatly improve your digestion, lower chronic inflammation, increase energy levels, and also help in toning down your belly.
2. Gluten-free baking is generally healthier than regular baking. It eliminates unhealthy processed flour and replaces it with nutrient-rich whole foods like quinoa, almond meal, and coconut flour.
Takeaway
San Francisco is a great place for gluten-free bakeries due to the many options and various styles.
When looking for a good gluten-free bakery, it is important to consider the type of bread and pastries offered and the staff's level of experience and expertise.
The top three gluten-free bakeries in San Francisco are Mariposa Baking Company, Cinnaholic, and Upper Crust Bakery. Each offers a unique selection of delicious bread, pastries, and other treats that can satisfy your sweet tooth.