Enjoying quality low-carb and keto-friendly baked goods can be a real hassle due to a number of reasons. Firstly, keeping baked items within the carbohydrate limit whilst making them taste good is extremely difficult.
Secondly, finding quality bakeries that are both fantastic and consistent in delivering low-carb baked goods is another arduous task.
However, with more and more people adopting the ketogenic lifestyle, bakeries and eateries have expanded their menus to cater to people with dietary restrictions.
There are even bakeries that exclusively serve low-carb and keto products geared towards setting a healthy precedent proving that baked goods don't always have to be unhealthy and gluttonous.
People choose to follow the ketogenic diet for various reasons that are ultimately connected to one goal; leading a healthy, disease-free life.
You might be looking to control diabetes, shed a few inches off your waist, control diseases like metabolic syndrome, or you might just be looking to take charge of your life and eliminate the grogginess and procrastination after a carb overload.
This article is going to be all about the best low-carb, keto-friendly bakeries in the great city of Houston.
After thorough research and the help of online reviews from the keto community, we've narrowed down a list of some of the best keto-friendly healthy bakeries in Houston and its surroundings.
We'll carefully dissect menus to look for safe and healthy alternatives to some of your favourite guilty pleasures! We'll also be going over the best things to order while you're there.
Note that some of these bakeries are local, while some deliver nationwide and cover Houston as well.
Before we begin, we'd like to remind you that all information below is based on our knowledge and the nutritional guides provided by bakeries.
You should always conduct your research and double-check before consuming anything to safeguard your hard-earned ketosis. Remember, a low-carb diet allows up to 50g of carbs daily, whereas a keto diet allows up to 20-30g of carbs daily.
Note: You can use our comprehensive Keto Cheat Sheet to cross-check what foods are keto.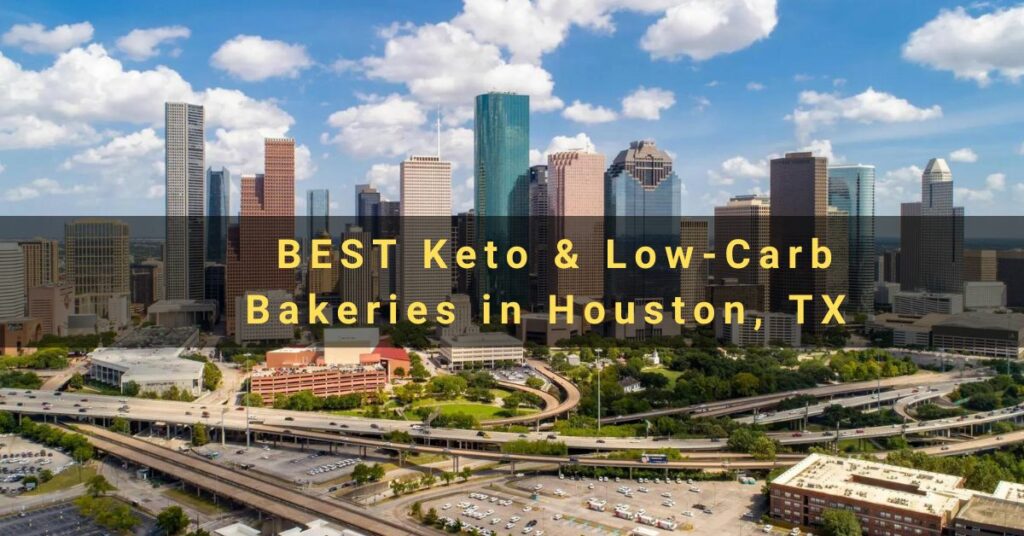 Tired of searching whether certain foods are keto? Download my keto cheat sheet with 210+ keto-friendly foods!
This post may contain affiliate links, which help keep this content free. (Full disclosure)
1) Kakes Completely Keto
Address: 918 S Fry Road, Katy, TX 77450
Website: https://www.kakesproductionkitchens.com/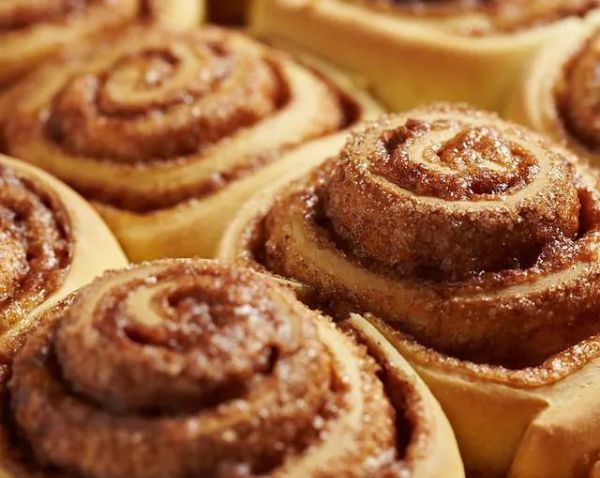 Phone Number: 832-321-5097
Operating Hours: Pick up only
Kakes Keto is a pick-up-only bakery specialising in keto-friendly, gluten-free, and vegan baked goods. They believe that the words dietary and decadent shouldn't be mutually exclusive but should be an amalgamation.
And that is exactly what they're doing at Kakes Keto.
The bakery is proud to use 100% organic, fresh, and premium ingredients to bake their delicious treats in-house daily. You can order your favourite treats whenever you crave them; they offer pick-up as well as delivery services.
These keto treats will allow you to fulfil your cravings while keeping your hard-earned ketosis in check.
Keto Coconut Macaroons
Keto Cinnamon Rolls
Keto Lemon Glazed Donuts
Keto Vanilla Glazed Donuts
Keto Mixed Cookie Box
Keto Pecan Pie
Keto Pumpkin Cheesecake
Keto Wraps
Keto Tortillas
---
2) Kai's Baking
Address: 7648 DeMoss Dr Houston, TX 77036
Website: https://www.orderkaisbaking.com/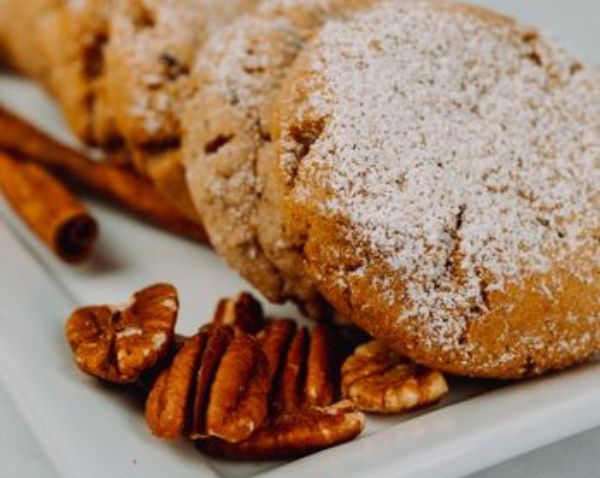 Phone Number: 832-583-7894
Operating Hours: Delivery
Kai's is your one-stop shop for all things keto. They offer an expansive variety of keto-friendly and low-carb baked goods that will bring you back for more.
The best part is that Kai's offers more than just desserts; it also provides baked keto-friendly savouries for anyone who isn't big on sweets. You can even buy sugar-free, low-carb baking mixes to bake fresh at home.
Kai's Bakery believes in staying true to your lifestyle and incorporating healthier and diet-friendly versions of baked sweets into your celebrations to make them genuinely feel like celebrations without having to cheat on your diet.
Here are some of the most popular low-carb and keto-friendly offerings at Kai's.
Keto Cheesecake – Pumpkin, Blueberry Lemon, Caramel Chocolate, Pecan
Keto Cake
Bagels – Everything Bagel, Pizza, Asiago, Jalapeno Cheddar, Plain, Cinnamon
Keto Cookies – Chocolate Chip, Lemon, Pumpkin Spice, Snickerdoodle
Keto Cinnamon Rolls
Keto Brownies – Cheesecake, Peanut Butter, Pumpkin Cheesecake
Keto Lemon Bars
Keto Savories – Bagel Dogs, Beef Sausage Kolaches, Pizza Rolls, Pretzel Nuggets
Keto Mixes – Brownie Mix, Cake Mix, Cookie Mix
---
3) ChipMonk Baking
Address: 1600 Holcombe Blvd, Houston, TX 77030
Website: https://chipmonkbaking.com/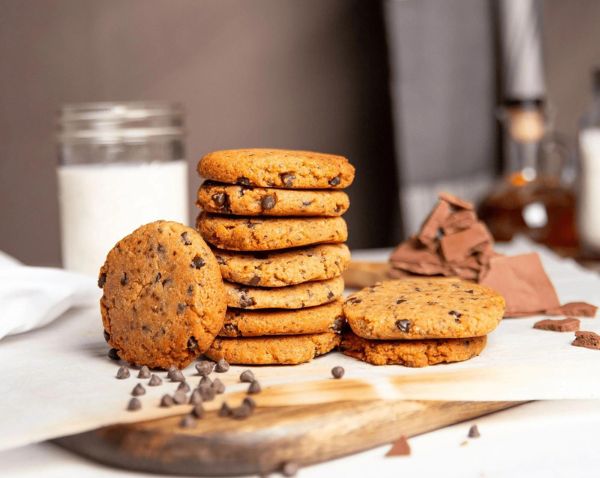 Phone Number: 713-790-1600
Operating Hours: Monday to Friday 7:30 AM – 4 PM
ChipMonk Baking was founded when one of the owners developed type two diabetes and had to find a way to enjoy his favourite sweets without raising his blood glucose.
After extensive research, trials, and errors, they finally perfected the low-carb, sugar-free, and keto cookies they're well-known for.
The famous ChipMonk cookies are baked fresh and use no artificial sweeteners or sugar. Each decadent serving comes in around 1-2g of net carbs, meaning your ketosis will be perfectly safe.
These cookies are perfect for people struggling with diabetes, celiac disease, or other disorders aggravated by carbs and gluten. You can also get dry mixes delivered and bake these delicious cookies at home.
Keto Cookies – Chocolate Chip Pecan, White Chocolate Macadamia, Peanut Butter, Lemon Poppyseed, Cinnamon Snickerdoodle, Coconut, Chocolate Chip Vegan
Keto Cookie Bites – Pumpkin Spice, Birthday Cake, Red Velvet, Cinnabun, Banana Chocolate Chip, Chocolate Espresso
Dry Mixes – Chocolate ChipMonk, Cinnamon Snickerdoodle, Lemon Poppyseed, Chocolate Espresso
RECOMMENDED: BEST Keto & Low-Carb Bakeries in Atlanta, GA
---
4) Awesome Bites Co
Address: 2313 Edwards St. 185, Houston, TX 77007
Website: https://awesomebitesco.com/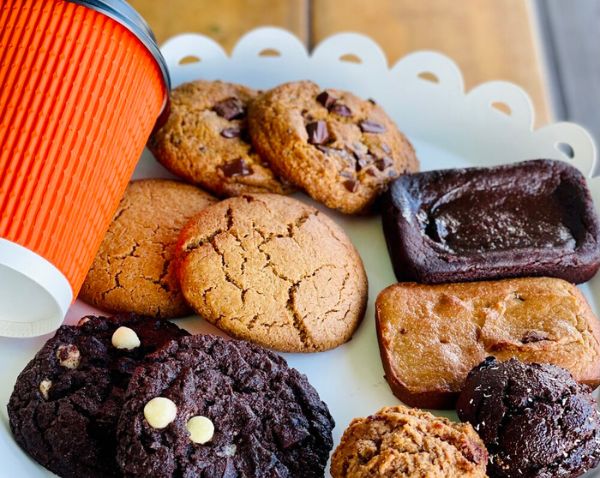 Phone Number: 832-582-0118
Operating Hours: Wednesday and Thursday 10 AM – 7 PM, Friday to Sunday 10 AM – 9 PM
After discovering her baby's food allergy, a frustrated mother couldn't find anything free of allergens and contaminants.
She decided to take things into her own hands and prepare allergy-friendly treats from scratch, so Awesome Bites Co was born. The bakery only uses the very best ingredients free of GMOs, chemicals, and pesticides.
Awesome Bites Co offers delicious muffins and baked goods that are gluten-free, low-carb, and free of added sugar. They're the perfect healthy sweet treat to satisfy your sweet tooth.
The decadent treats at Awesome Bites Co are available for pick-up and nationwide delivery.
Super Muffins – Signature Spice, Lemon Blueberry, Oatmeal Chocolate Chip, Gluten-Free Dark Chocolate, Oatmeal Raisin, Banana Chocolate, Sunflower Butter & Jam, Lemon Chia Seed, Lemon Strawberry, Orange Raspberry
Beanie Brownie Bars
Gluten-Free Granola
Doughnuts
Cookies
Organic Cupcakes
---
5) Dessert Gallery Bakery & Cafe
Address: 3600 Kirby Drive, Suite D, Houston, TX 77098
Website: https://www.dessertgallery.com/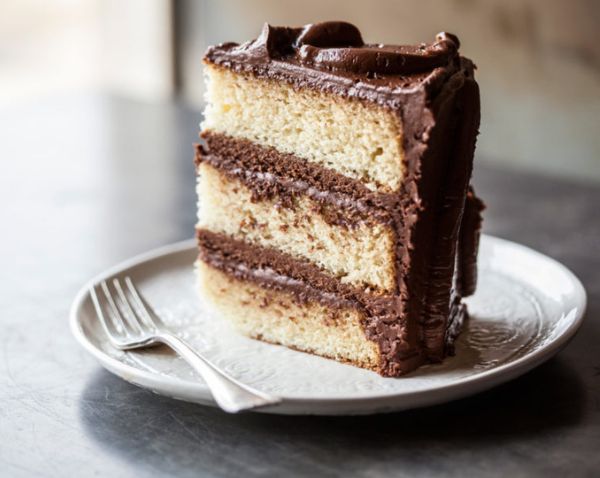 Phone Number: 713-522-9999
Operating Hours: Monday to Thursday 11 AM – 10 PM, Friday to Sunday 11 AM – 12 AM
Dessert Gallery Bakery & Cafe is a cosy little cafe located in the heart of Houston. Their expansive menu offers a variety of decadent desserts for you to choose from.
The special diet section on their menu offers gluten-free, keto-friendly, vegan, and zero-sugar desserts for customers with dietary restrictions and allergies.
You can also order anything off the menu to be keto-friendly on special orders that will take about 3-7 days to prepare if you order in advance. Otherwise, you can choose from the readily available low-carb variety.
Chocolate Cakes
Non-Chocolate Cakes
Cookies & Bars
Cupcakes & Fancy Little Desserts
Vegan Desserts
---
6) Lucy Pearl's
Address: 401 Franklin Street, Suite 1235, Houston, TX 77201
Website: https://www.lucypearls.com/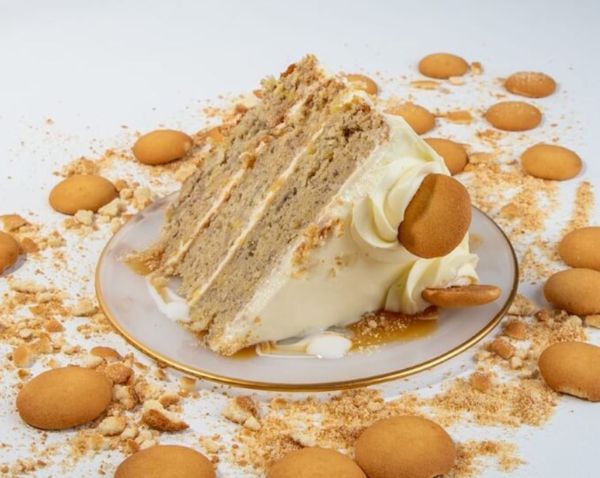 Phone Number: 832-777-5496
Operating Hours: Sunday to Wednesday 11:00 AM – 9:00 PM, Thursday to Saturday 11:00 AM – 10:00 PM
Lucy Pearl's is a high-end cafe and bakery located in Houston that specialises in desserts that will soothe your soul. You can visit Lucy Pearl's to enjoy the amazing ambience and food or have your favourite desserts delivered to your doorstep.
The selection of keto-friendly desserts is limited at Lucy Pearl's, but it is a must-try! Their flavours will have you hooked.
Keto Cheesecake
Vanilla Keto Cupcake
Keto Muffins
FIND MORE: Is American Cheese Keto-Friendly?
---
7) The Keto Sweet Shoppe
Address: Texas
Website: https://www.theketosweetshoppe.com/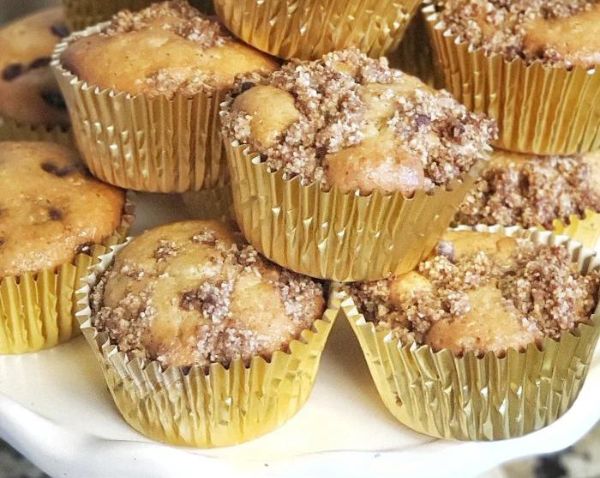 Phone Number: 214-799-0718
Operating Hours: Delivery
The Keto Sweet Shoppe is a family-owned bakery that offers delivery only. What started as a journey to tackle obesity and auto-immune disease quickly became a mission to serve others in the same boat.
The Keto Sweet Shoppe offers a rich variety of decadent baked sweets that are low-carb, sugar-free, and keto-friendly. These low-carb goodies will satiate your cravings while keeping your keto diet intact.
Keto Cake Pops
Custom Keto Cake
Keto Cheesecake
Keto Brownies
Keto Chocolate Chip Cookies
Keto Cupcakes
Keto Donuts
Keto Muffins
Keto Snickerdoodles
Keto Pumpkin Pie
Keto Peanut Butter Cookies
---
8) Marie Lane Bakery
Website: https://www.marielanebakery.com/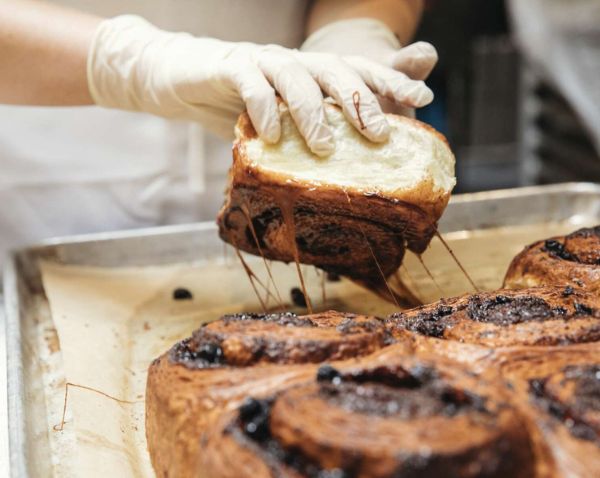 Operating Hours: Delivery
Marie Lane Bakery was founded by two sisters with an unparalleled passion for baking. However, the sisters could not enjoy the usual carb and sugar-rich desserts due to auto-immune diseases.
So they came up with indulgent recipes that got rid of the sugar and added carbs to formulate the perfectly decadent low-carb, sugar-free, and keto-friendly delights.
Marie Lane Bakery is a gourmet bakery that ships its scrumptious products nationwide and also keeps its products at select stores.
Everything the bakery offers is sugar-free, keto-friendly, and low-carb, which will protect your hard-earned ketosis and help you with your dietary goals.
Almond Joy Cookies
Apple Chai Spice Muffins
Apple Walnut Muffins
Autumn Harvest Muffins
Banana Chip Muffins
Berries & Cream Cupcakes
Birthday Cake Cookies
Blueberry Bagel
Brownie Bites
Brownie Squares
Chocolate Chip Cookies
Chocolate Hazelnut Cookies
Chocolate Peanut Butter Cupcakes
Lemon Drop Cookies
Pecan Sandies Cookies
Salted Caramel Chip Bars
Vegan Keto Raspberry Swirl
---
9) The Keto Bakery Los Angeles
Address: Los Angeles
Website: https://www.thekbla.com/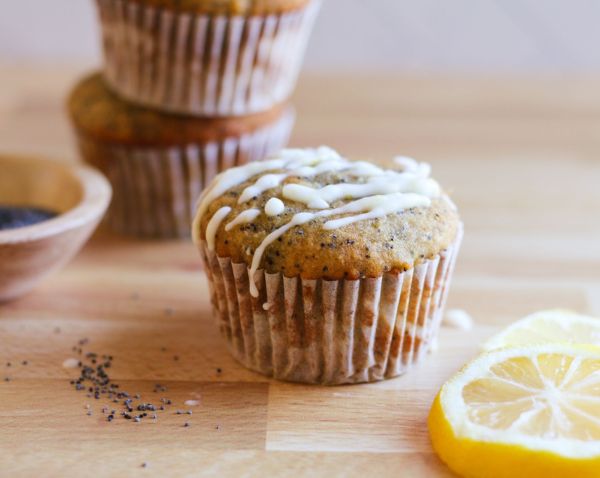 Phone Number: 323-599-6527
Operating Hours: Delivery
The Keto Bakery LA is a keto confectionary specialising in low-carb baked goodies and zero-sugar. It won't spike your glycemic index to throw you out of ketosis.
The bakery delivers nationwide, and you can order your favourite keto-friendly guilty pleasures with the tap of a button.
The bakery offers an expansive variety of delicious and decadent items that will leave you longing for more! All their offerings are made from scratch daily with the freshest and top-quality ingredients available.
Blueberry Muffins
Brownies
Cafe de Olla
Chai Snickerdoodle Cookies
Cheesecake
Cinnamon Rolls
Cookies
Cupcakes
Icecream
Pumpkin Bread
Pumpkin Muffins
Pumpkin Pie
Pumpkin Swirl Brownies
---
10) Keto Cakes
Address: 590 N Kay's Drive #112
Website: https://ketocakesutah.com/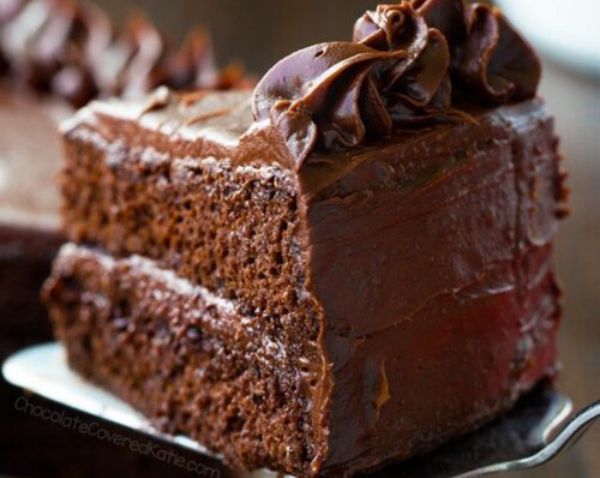 Phone Number: 801-510-3963
Operating Hours: Delivery
Keto Cakes started out as a small venture only producing keto cupcakes. With its increase in popularity, the owners started introducing more tasty delights.
Today the bakery serves an incredible variety of keto-friendly baked goods, including cookies, cakes, cheesecakes, and whatnot!
Everything on their menu is sugar-free, low-carb, and comes in at around 4-5g net carbs. Our bodies do not process the sugar substitute they use; hence, it does not add to the net carbs.
PB Dream Cookies
Carameldoodle Cookies
Pumpkin Chocolate Chip Cookies
Reese's Whoopie Pies
Peanut Butter Bars
Cookie Dough
Raspberry Sour Cream Cheesecake
Apple Crisp Muffins
Bread
Pumpkin Streusel Bars
Cupcakes
Caramel Mocha Cheesecake
Birthday Packs (assorted items)
Party Pack
Variety Cookie Pack
---
11) Butter Baked Cake Co
Address: 6318 Hollywood Blvd, Los Angeles, CA 90028
Website: https://butterbakedcakeco.com/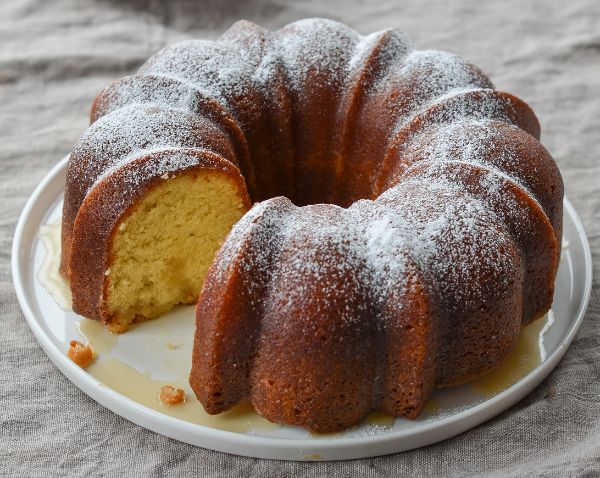 Phone Number: 917-859-5977
Operating Hours: Delivery
If you're big on muffins but can't indulge because of your health conditions or diet, then Butter Baked Co is the perfect place for you. They specialise in decadent keto-friendly muffins topped with the most divine sugar-free frosting.
These buttery and pillowy muffins are available for delivery nationwide.
Keto Muffins – Dutch Chocolate, Cinnamon Crumb, Strawberries and Cream, Vanilla Bean
Loaf Cakes – Death by Chocolate, Strawberries, and Cream, Cinnamon Crumb Coffee Cake, Vanilla Bean, Peanut Butter Chocolate Chip
Vanilla Bean Frosting
Chocolate Chip Cookies
White Chocolate Chip Macadamia Nut Cookies
---
12) Wholesome Keto Treats
Address: 313 Commerce Center, St. Cloud, FL 34746
Website: https://www.wholesomeketotreats.com/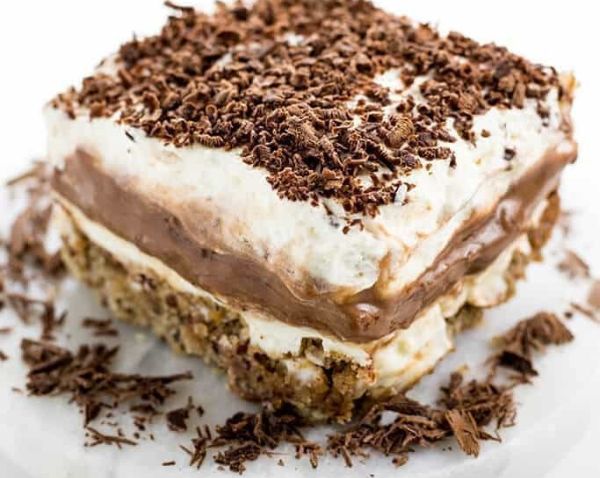 Phone Number: 407-593-0113
Operating Hours: Delivery
Wholesome Keto Treats is a small family-run business offering delicious sugar-free treats to satiate your sweet tooth. Everything is made from scratch, packaged, and then delivered to the customer's doorstep.
You can enjoy a variety of sweets and snacks that are all below 5g of net carbs. Some of the incredible keto-friendly desserts include;
No Sugar Aloud Mixes – Low-Carb Pizza Crust, Corn Bread, Belgian Waffle, OHSOMEBREAD, Pie Crust
Keto Brownies – Salted Caramel Cheesecake Brownie, Peanut Butter Brownie, Walnut Brownie, Pecan Brownie
DIY Keto Cupcake Kits
Plain Buns
Sesame Seed Buns
Keto Cookies – Chocolate Chip Coconut, Salted Caramel Chocolate Chip, Ginger, White Macadamia Nut, Peanut Butter, Snickerdoodle, Oatmeal Chocolate Chip, Chocolate Chip Pecan, S'mores
Snacks – Jalapeno Cheddar Puffs, Ranch Puffs, Fruity Charms
Flavoured Breakfast Protein Puffs
---
13) Low Carb Bakery and Beyond
Website: https://www.lowcarbbakeryandbeyond.com/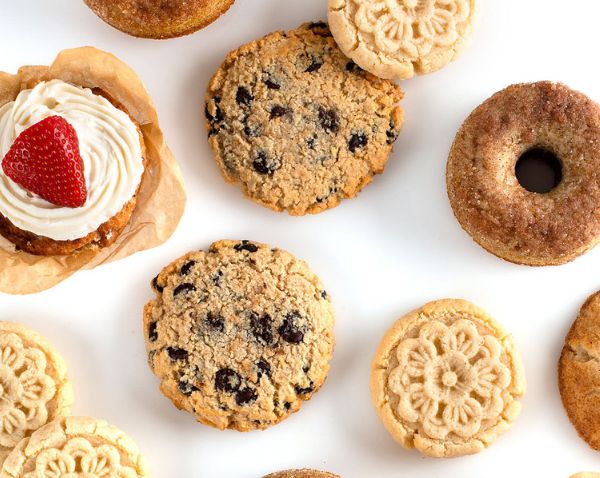 Operating Hours: Delivery
Low Carb Bakery and Beyond was founded when the owner herself had to tackle diabetes and look for alternatives to her favourite sweet treats that were poisoning her body.
After formulating recipes for indulgent low-carb desserts and baked goods, her desire to serve others undergoing the same health conditions grew.
The Low Carb Bakery and Beyond uses fresh organic ingredients to bake the very best items that are available for delivery nationwide.
Keto Carrot Cupcakes
Strawberry Lemonade Cupcakes
Cinnamon & Coffee Crumble Muffins
Keto Trech Leches Cupcakes
Keto German Cake Cupcakes
---
14) Oh Hello Keto Bakery
Address: Utah
Website: https://www.ohhelloketobakery.com/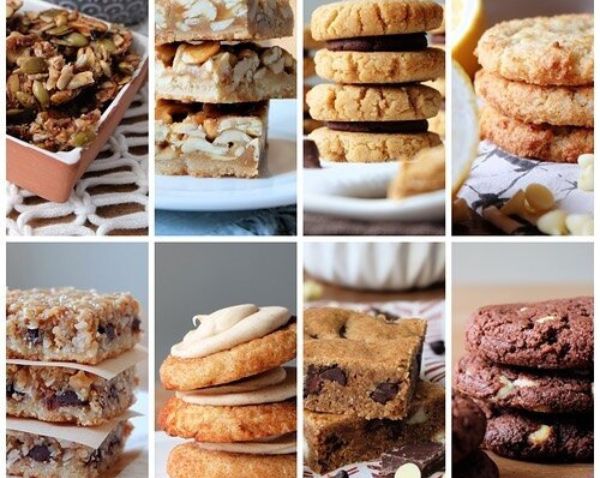 Phone Number: S 265 W Suite 4A, Draper, UT 12577
Operating Hours: Delivery
If you're looking to put an end to those stubborn sugar cravings that are driving you insane, then Oh Hello Keto Bakery is your go-to.
The bakery offers a wide variety of sugar-free and keto-friendly cookies, bars, and cinnamon rolls that will put your cravings to rest without ruining your ketosis.
Pumpkin Chocolate Chip Bars
Samoa Bars
Cinnamon Roll Blondies
Churro Cookies
Cranberry White Chocolate Chip Cookies
Salted Double Chocolate Macadamia Nut Cookies
PB Sandwich Cookies
Caramel Cashew Bars
S'mores Bars
Peanut Butter Thumb Print Cookies
Banana Walnut Cookies
---
15) Guilt Free Pastries
Address: Memphis
Website: https://www.guiltfreepastries.com/shop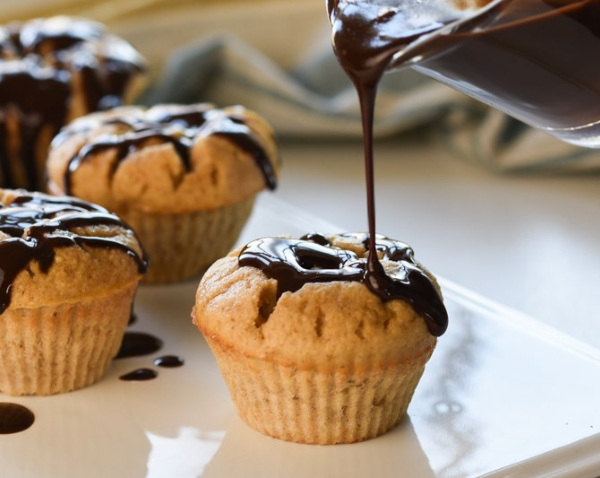 Phone Number: 901-563-AVO1
Operating Hours: Delivery
Guilt Free Pastries is another delivery-only store located in Memphis that offers all sorts of low-carb goodies. From brownies to granola to cookies, you name it, and they have it.
You can even order custom keto cakes for special occasions and celebrations with friends and family.
Avocado Keto Brownies – Caramel, Cinnamon Banana
Keto Granola
Keto Cinnamon Rolls
Big Mike Keto Donuts
Keto Truffles
Keto Chocolate Chip Muffins
Keto Friendly Caramel
Awesome Tips & Tricks To Stay Keto/Low-Carb at Bakeries
Finding Keto-friendly bakeries is a real challenge; most places will be gluten-free, but having low-carb desserts is rare.
With the sparsity in dedicated Keto bakeries, it is challenging to navigate through the menu when no nutritional guides are available. Here are a few handy tips that will help you stay within your carb allowance.
Try to order items labelled as Keto or Low-Carb to ensure safety.
Limit your portion sizes to ensure you don't exceed the carb limit, and try to eat less than the indicated serving size.
Go for low-carb and high-fat desserts like cheesecakes.
Resist temptations because binging on desserts can destroy your hard-earned ketosis.
Talk to the manager and servers to inquire about possible low-carb and keto options.
Always research the bakery before visiting; most menus and ingredient lists are available online.
Don't be shy to modify and alter ingredients by asking the staff to reduce carbs from your order.
Check for reviews from other people following Keto and see if their experiences were pleasant.