Low-carb enthusiasts frequently ask me: is cassava flour keto?
More often than not, the notion of cassava being Keto stems from its widespread use in the Paleo community. You can find an endless number of Paleo recipes and products featuring this unique flour.
A paleo diet, which is generally low-carb in nature, is NOT the same as a Keto diet. The Paleolithic diet (aka caveman diet) is a diet consisting of foods that were eaten by hunter and gatherers during the Paleolithic era.
On the other hand, the keto diet is all about slashing down those carbs! So where does the Cassava flour fit in?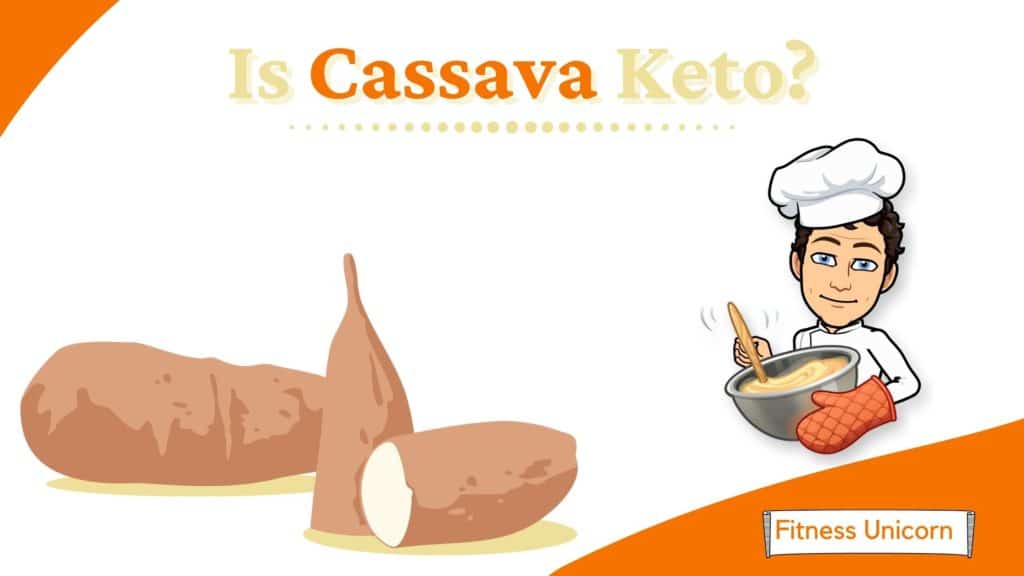 Tired of searching whether certain foods are keto? Download my keto cheat sheet with 210+ keto-friendly foods!
First things first, what is cassava flour anyway?
Cassava flour is simply a flour made from the dried ground cassava root. This starchy tuberous root contains more carbohydrates than a whole potato!
In this article we'll dive deep into the question "is cassava flour keto?", explore the health benefits of cassava and also find out some of its best alternatives on the Keto diet.
MORE: Is Beef Jerky Really Keto?
---
This post may contain affiliate links, which help keep this content free. (Full disclosure)
Is Cassava Flour Keto Friendly?
Simply put, cassava flour is NOT Keto in any way.
Reason?
Almost all the calories in cassava flour come in the form of starchy carbohydrates. Since the whole premise of Keto revolves around its low-carb nature, you can easily see why cassava should be feared in this community.
One single cup of cassava flour contains 330 calories, a mere 0.6 grams of fat, and a whopping 74.3 grams of net carbs. – as confirmed by Medical News Today.
Cassava flour is grain-free, nut-free, dairy-free, gluten-free, and to top it all, its vegan as well!
As you can see, its ideal for preparing healthy and allergy-friendly meals. However, if you're on the keto wagon, cassava flour is NOT for you.
Being extremely high in carbohydrates and super-low in fat and protein, it is quite high on the glycemic index. Unless you want to be thrown out of ketosis, I don't see any good reason for having cassava flour on the Keto diet, unless you want to be thrown out of ketosis.
TRENDING: How to break a Keto Fast
---
A Word About Resistant Starch
One of the most debatable topic in the low-carb community is resistant starch.
While counting net carbs in keto, we subtract the fiber content from the total number of carbs. Since fiber passes unchanged from your digestive tract, it has no impact on insulin and hence is not considered relevant on keto.
Similarly, resistant starches are carbs that "resist" digestion. It means they can't be used for energy.
Many people mistake Cassava it to be keto-friendly as its known for having resistant starch. But the truth is that we don't know exactly how much of those 78 carbs come from resistant starch.
Either way, it still has a huge amount of digestible carbs that can throw you out of ketosis.
If you are searching for cassava flour, there are high chances you are also well aware of the Tapioca flour. In fact, these two are generally used interchangeably.
Let's find out the difference between these similar products and answer: is cassava flour keto?
MORE: Is Boba Keto Friendly?
---
Cassava Vs. Tapioca in Keto
Both cassava and tapioca flour is derived from the cassava root, but cassava flour uses the whole root while tapioca only uses the extracted starch from the cassava root.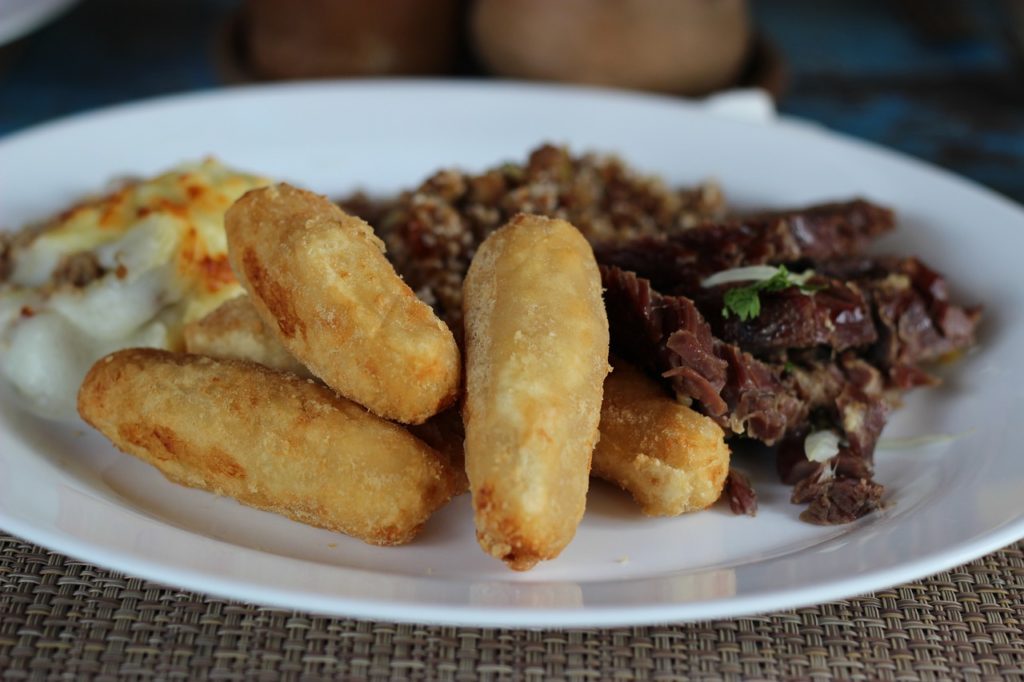 In essence, Tapioca is a starch extracted from the cassava root through pulping. The wet pulp is then squeezed to form a starchy liquid. After evaporation of the liquid, the remaining powder is the Tapioca flour.
On the other hand, cassava flour is the whole root of the plant, which is peeled, dried and ground. It has even more dietary fiber than tapioca flour, thereby exceptionally binding gluten free recipes and enhancing the texture of baked goods.
I have also heard about Yuca in the dieting community. Is it the same thing?
Cassava and Yuca are often used interchangeably since they share similar taste and texture. However, they are not the same vegetables.
Yuca (aka manioc) is one of the world's most versatile vegetables which can be eaten fried, boiled or even mashed. It is a nutty-flavored tuber found in South America and some parts of Asia. But sadly, not even Yuca is Keto friendly.
TRENDING: Gluten Free Scalloped Potatoes Recipe
---
Is Cassava Flour Gluten-Free
Cassava flour is grain-free, nut-free, dairy-free, gluten-free, and to top it all, its vegan as well! If you are simply trying to avoid grains or gluten products, then cassava flour should make it to your list of favorites.
However, if you are scrounging the internet for a keto-friendly flour or a good thickening agent for keto recipes, do read this article till the end!
But first, let me take you through some of the excellent nutritional benefits of Cassava on keto.
---
Is Cassava Flour Healthy And Safe?
The cassava plant can be quite poisonous if eaten raw. However, the packaged cassava flours found in the grocery stores have been well soaked, cooked, and fermented, making them safe to eat!
Incorporating cassava into a monitored healthy diet plan has shown many positive effects on health. Its high fiber content is well suited for people trying to lose weight (other than the Keto diet).
It's also rich in vitamin C, which acts as an antioxidant to help relieve stress, enhance your immune system and contribute to a glowing & radiating skin.
Here are some of the Cassava flour benefits that make it seem like the best ingredient for a keto cheat day!
Taste & Texture:
Cassava flour is well known for its soft and powdery texture and a very mild taste, similar to regular flour. When baking with coconut flour or almond flour, it can be downright difficult to get good consistency.
On the other hand, they leave a very strong flavor which impacts the whole recipe! That won't be a problem with cassava as it binds exceptionally well even with the gluten-free items.
YOU MAY ALSO LIKE: Is Applesauce Keto Friendly?
Ease of Use
Cassava flour is immensely useful for making pancakes, bread, cookies, or tortillas or even to thicken soups and stews. You can substitute cassava flour in any recipe that requires regular flour.
Similar to Wheat Flour
Its similarity to wheat flour is the ultimate advantage of using cassava flour. Did you know that that it can be replaced on a 1:1 basis with wheat flour in many recipes? It's also not grainy or gritty in texture – rather, it's soft and powdery.
Cassava flour is highly preferred for gluten-free, grain-free baking and cooking. It also makes for a great nut-free flour.
Since we are here for the love of Keto, I'm going to share with you some well-deserving substitutes for Cassava.
Recommended: Going Keto at Wendy's
---
Best Cassava Flour Substitutes for Keto
If you landed on my blog, chances are that you were searching for a low carb flour. Sadly, cassava isn't keto in any way.
That's why I have brought to you these alternative suggestions to simplify your life:
Coconut Flour
Coconut flour is a soft, naturally grain- and gluten-free flour derived from dried coconut meat.
It is a byproduct formed from coconut milk production. When coconut is pressed for obtaining milk, tiny bits of it are left out. It is then dried and grinded, giving it a soft and fine powder suitable for baking.
Coconut flour is an ideal keto-friendly flour since it is low in carbs and high in fiber. On top of it, it is quite inexpensive and also gluten-free. Many people who are allergic to other nuts mostly do fine with coconut flour.
Almond Flour
For the keto enthusiasts (like me and you), almond flour is one of your best bets for baking as it's low-carb, high fat, medium protein, and gives a great texture to the foods.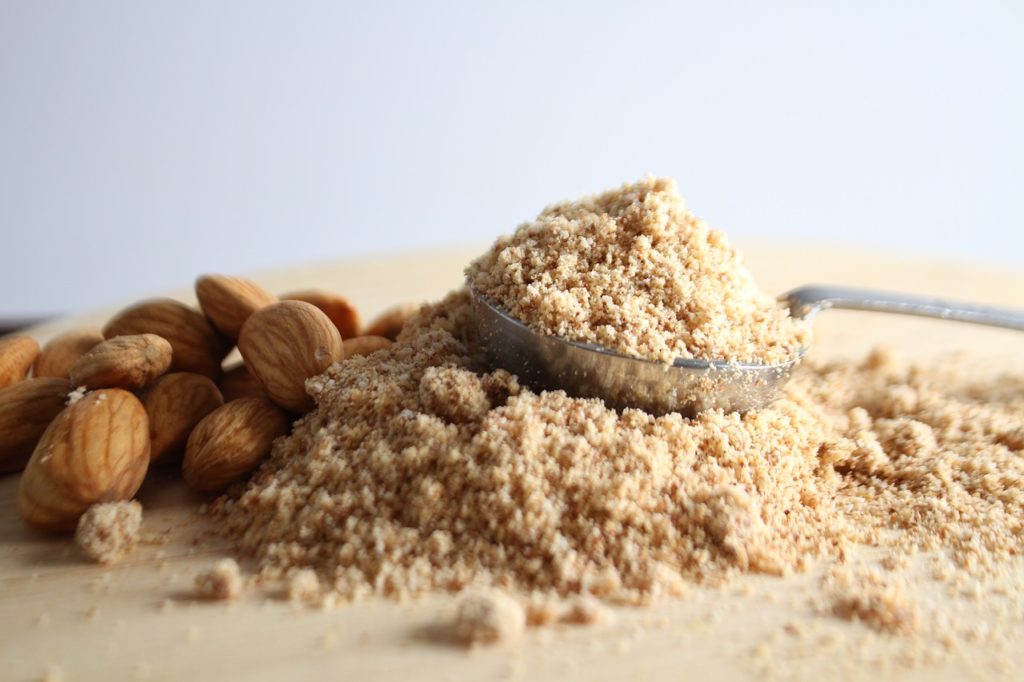 Important: Calories and other macros vary with different brands. Watch out for the labels and go for brands having less than 10 net carbs per cup.
Psyllium husk
Psyllium husk powder is widely known for its rich fiber content.
It can greatly benefit your health through improved bowel movements, decreased cholesterol levels, lowered blood pressure, and balanced blood sugar levels.
Although it constitutes of 100% carbohydrate, 88% of those carbs actually come from fiber, thereby giving only 12% net carbs.
READ: Is Beef Jerky Keto?
Flax Meal
Flaxseed is a plant-based food that provides healthy fats, numerous antioxidants, and high fiber. Also known as "functional food", it is well known for enhancing your overall health.
It has proven to be a great super-food for ketogenic diets. Having 72% of fats coming from healthy omega-3 fatty acids can help you reach your fat goals faster.
Sunflower Seed Flour
Made with sunflower seeds, this flour can easily be substituted in any low-carb recipe requiring the typical almond or coconut flour. It's a whole, natural, and 100% vegan source of protein and fiber that is keto-friendly as well.
The only possible drawbacks to sunflower flour are the high cost and limited availability.
Pecan Flour
Pecan flour contains even less net carbs than the almond flour.
In fact, a 1/4 cup serving of pecan flour has a total of 4 net carbs, out of which 3 grams come from fiber, thereby giving only 1 gram of net carb. That's 1/25 of the net carbs found in cassava flour!
Pecan flour is commonly used in many baking recipes. People generally mix almond flour with pecan flour as sometimes pecan is hard to find and seems quite pricey. However, it's totally worth it!
Alternative Keto Thickening Agents
Since cassava flour is so starchy, it is often used as a thickening agent in many recipes.
Here are a few low carb alternatives to consider:
Flax and chia seeds
Guar gum
Glucomannan powder
Almond flour
Xanathan gum
However, when using Xanathan gum, you only need a tiny amount to do the job. If you are not careful, your gravy can quickly turn into jello in no time! Web MD recommends limiting to less than 15 grams a day.
ALSO READ: Lose Weight Without Cardio
---
Conclusion
Is cassava flour keto?
Contrary to popular belief, Cassava flour is NOT keto friendly in any way.
One cup of cassava flour contains about 328 calories, 0.6 grams of fat, and 74.3 grams of net carbs. And if these stats aren't already bad enough for Keto, the flour contains almost zero fats!
You can still enjoy your favorite baked goods on a low-carb diet with the alternatives given in this article.
IMPORTANT…
This MASSIVE chunk of information online can be quite overwhelming, especially if you are a beginner in this Keto world!
Take a moment to watch this FREE video, which can solve all your doubts and ensure a successful weight loss journey!