Tim Hortons is a fast-food chain that you'll find anywhere and everywhere! But can you eat keto at Tim Hortons?
Navigating through their menu, you'll find donuts, cookies, muffins, and biscuit sandwiches. That sounds like a hell of a lot of carbs for a ketoer!
Luckily, there are some low-carb options that you can enjoy guilt-free on the keto diet! Tim Hortons is a famous coffee spot, so you also get plenty of keto-friendly beverages without added sugar.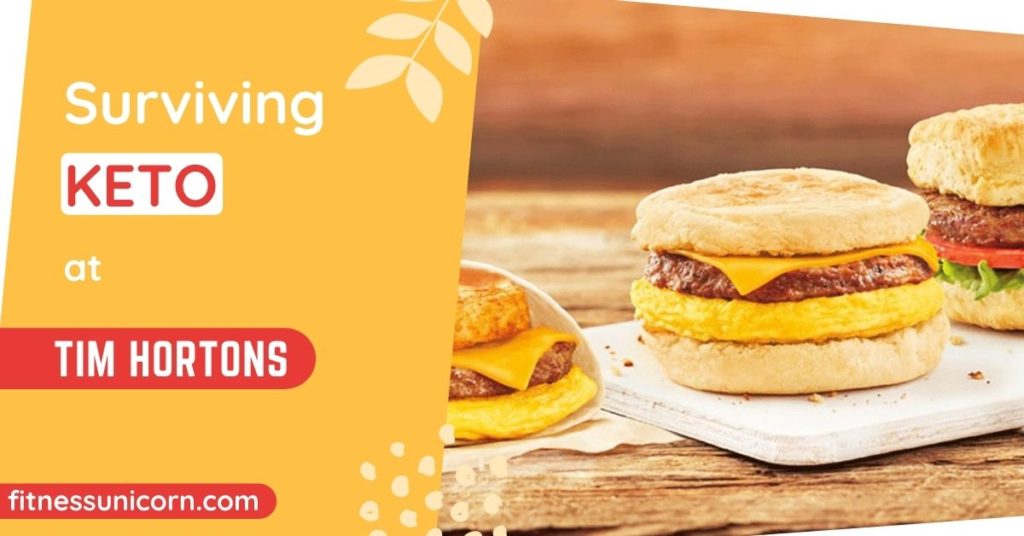 Tired of searching whether certain foods are keto? Download my keto cheat sheet with 210+ keto-friendly foods!
This post may contain affiliate links, which help keep this content free. (Full disclosure)
Is Tim Hortons Keto Friendly?
Going keto at Tim Hortons won't be a cakewalk, but it's definitely possible with the RIGHT customizations.
Whether you are looking for a keto-friendly breakfast, or simply want a snack on the go, Tim Hortons can certainly be your savior!
Before proceeding to the keto menu at Tim Hortons, here are some items that you MUST AVOID completely:
Donuts
Timbits
Muffins
Cookies
Bagels
Other baked goods
Basically, anything made with dough is strictly out of the equation. Even if you eat below your carb limits, flour-based items can spike your blood sugar, throwing you out of ketosis. Plus, they also have a ton of sugar to please your taste buds!
So that leaves us with Breakfast, Lunch, and Beverage options for our low-carb order. In most cases, you just need to toss off the bread/bun and ditch a few high-carb items like croutons.
These are the most keto-friendly ingredients at Tim Hortons:
Sliced Steak: 1g net carbs
Turkey Sausage Patty: 1g net carbs
Sausage Patty: 0 carbs
Bacon: 0 carbs
Shredded Cheddar Cheese: 0 carbs
Processed Cheese Slice: 0 carbs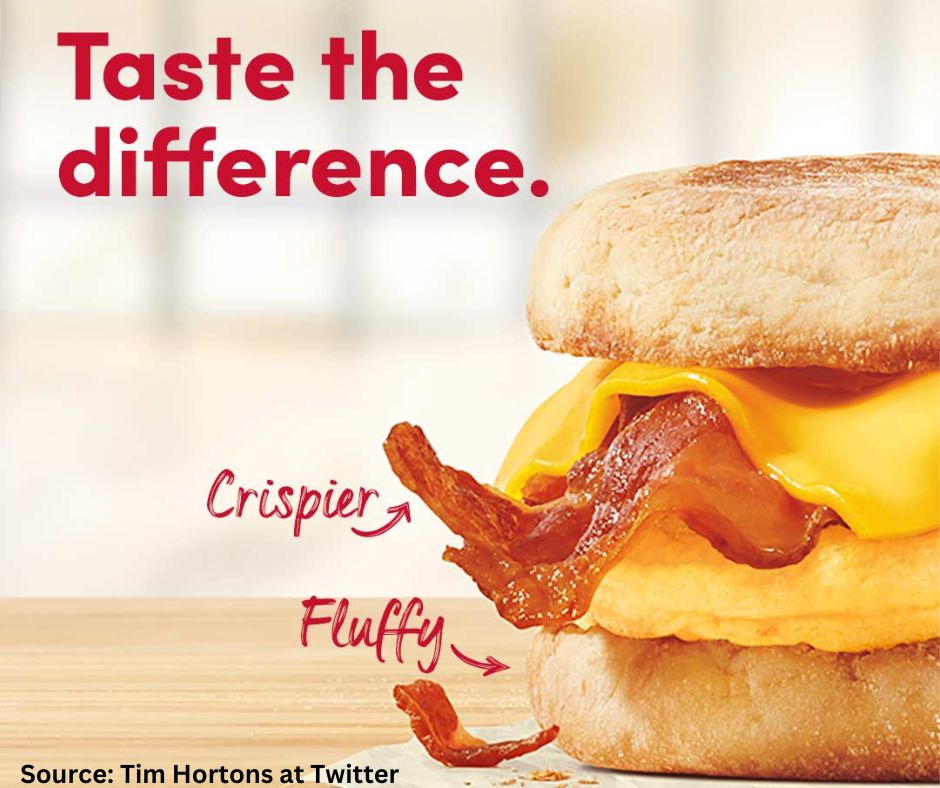 Try to include as much of these in your keto order. However, keep in mind that their staff isn't trained for attending to customization requests. So you'll need to make sure they really understand what you want!
Sometimes the server can really mess up your order if you ask for too many customizations. I remember how they once gave me "no sausage, extra sauces" instead of "no sauces, extra sausage" lol!
As an alternative, simply order a breakfast sandwich and toss off the bun. It is so much easier than asking for some "special treatment" on the drive-through! Consider giving the bun to your friend to avoid wastage.

KETO and Low Carb Options at Tim Hortons
Follow these recommendations to minimize the carbs in every item you order:
Bread-Less Sandwiches
The breakfast sandwiches at Tim Hortons come with three options of bread: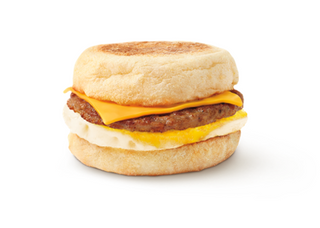 English Muffin: 25g net carbs
Homestyle Biscuit: 27g net carbs
White Tortilla: 33g net carbs
If you are trying to eat keto-friendly, toss out the bread and go for a bread-less sandwich. You'll be left with a tiny bit of carbs which won't impact your hard-earned ketosis.
Choose from the following options WITHOUT a Bread/Bun:
Aged Cheddar Biscuit Sandwich: 4g net carbs
Turkey Sausage Breakfast Sandwich: 5g net carbs
Turkey Breakfast Sandwich: 4g net carbs
Sausage Breakfast Sandwich: 4g net carbs
Bacon Breakfast Sandwich: 4.5g net carbs
Angus Steak and Egg Breakfast: 5g net carbs
Steak and Four-cheese bagel Sandwich: 5g net carbs (Nix the bagel, it has 55g of carbs!)
Having the patty and toppings in a bowl is a whole new experience! Trust me, the cheese and the patty tastes delicious even without the bread. If you want to be more creative, get your order wrapped inside lettuce!
Feel free to add an extra topping of bacon, steak, sausage, or American cheese. It will drive up the fat without significant carbs.
Related: Low-Calorie Breads at Subway
From Wraps to Unwraps
The breakfast wraps at Tim Hortons come wrapped in white tortilla bread. With 32g net carbs per wrap, it is definitely not keto-friendly!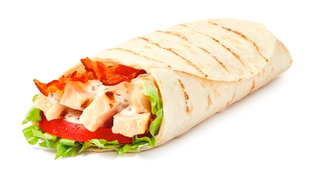 But even when you remove the wrap (and get it in a bowl), the Farmer's Breakfast Grilled Wrap still contains massive amounts of carbs, thanks to the hash browns! Instead, you can go for the Steak and Cheddar grilled unwrap (in a bowl) for a mere 7g net carbs. Nix the pepper & onion blend and it will further lower your carb count by 1g carbs.
Some of us really need a covering around the patty to make it a "filling" meal. In that situation, a lettuce wrap will come to your rescue!
Choose from the following Unwraps (without tortilla wrap):
Steal and Cheddar Grilled Wrap: 6g net carbs (let go of the onion blend!)
Steak Fajita Grilled Wrap: 5g net carbs
Chicken Fajita Grilled Wrap: 4g net carbs
YOU MAY ALSO LIKE: Does Tim Hortons Have Anything Gluten-Free?
Keto-Friendly Drinks at Tim Hortons
You'll find plenty of keto-friendly beverages at Tim Hortons! Since this is a coffee chain, we keto-ers enjoy a lot of freedom in this section of the menu.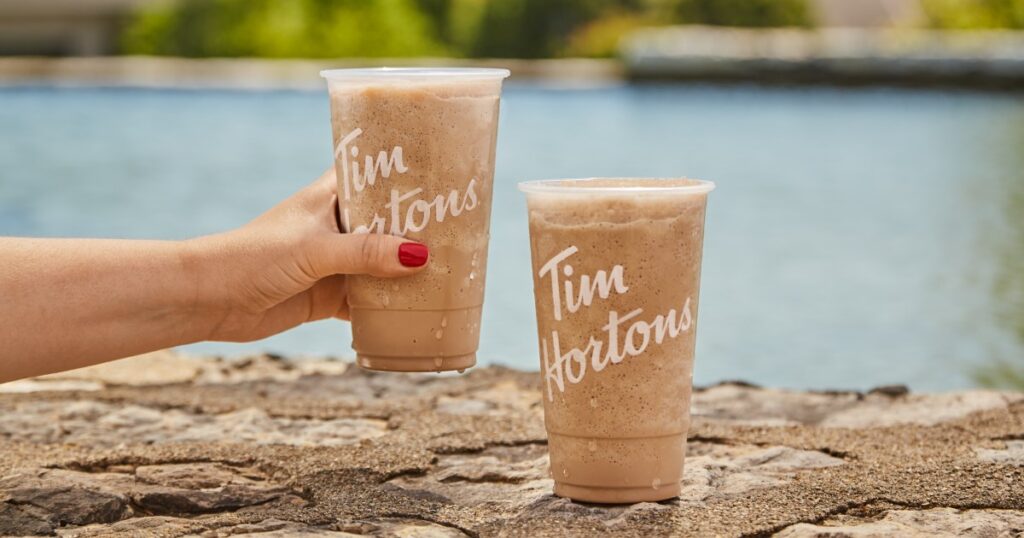 As a rule of thumb, avoid sugar and milk-based beverages. Instead, ask for a shot of heavy cream which adds just 1g carbs to your drink.
Replace your regular sugar with a serving of Splenda (1g carbs) to sweeten your low-carb beverage. An even better option would be carrying a pack of stevia to the restaurant! It is an all-natural sweetener with no carbs or calories.
Choose from the following keto-friendly drinks at Tim Hortons:
Bagged Tea: 0 carbs
Brewed Iced Tea (unsweetened): 0 carbs
Dark Roast Coffee: 0 carbs
Decaffeinated Coffee: 0 carbs
Espresso Shot: 1g carbs
Original Blend Coffee: 0 carbs
Steeped Tea Made with Whole Leaf: 0 carbs
SUGGESTED: Mission Carb Balance Wraps on Keto
Switch to Starbucks for More Keto Options
As much as we love Tim Hortons, there's no denying that they have quite limited keto options.
The reason is pretty simple: People come here to grab a quick breakfast/lunch and recharge themselves for the day. That's why you'll find this place full of bread and bagels!
If you want more low-carb options, Starbucks is a much better alternative (can be a bit pricier though!). You can easily have a keto-friendly order at Starbucks and anything can be modified to suit your needs.
They have a lot of sugar-free syrups which you can add as per your taste! However, they are not completely void of carbs. Each pump will add 1g net carbs to your beverage, so stick to a max of 2 to 3 pumps.
Get your favorite drink with a water base (No milk or classic sryups). Add 2 splashes of heavy whipping cream, and pick your choice from their wide range of sugar-free syrups.
Say no to their classic syrups and the whipped cream. Replace your regular milk with a dash of almond milk to lower your carb count. Keep in mind that all the beverages come with added sugar unless instructed otherwise.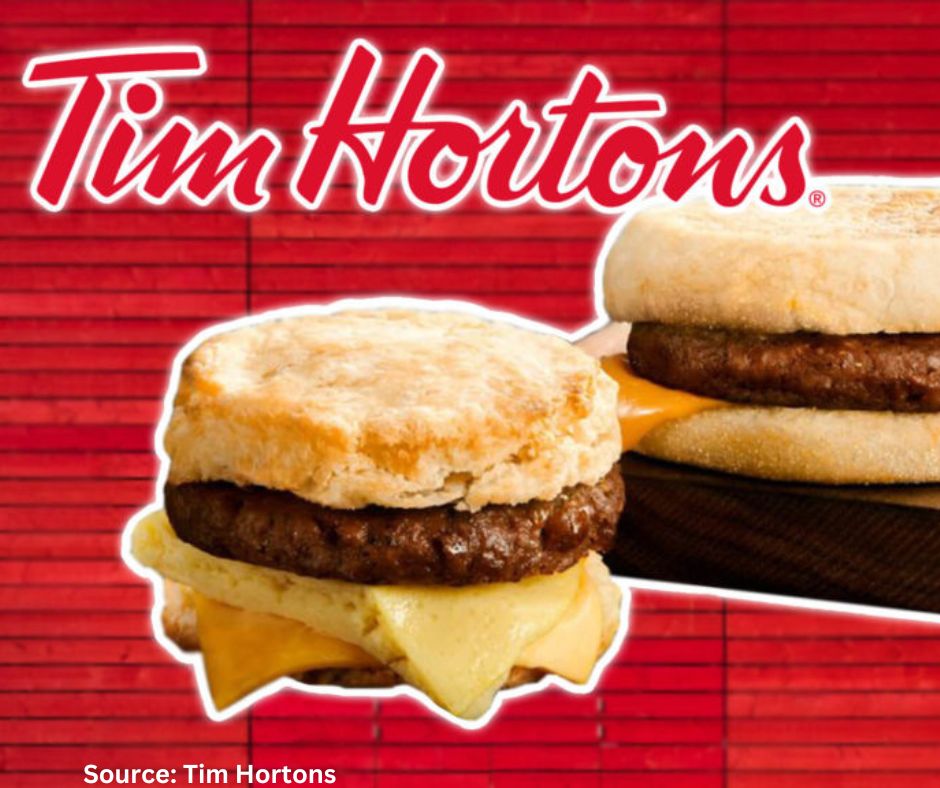 Conclusion
Surviving keto at Tim Hortons is pretty easy if you stick to the basics!
Avoid all kinds of bread, buns, or bagels. Have your meals served in a bowl or wrapped inside lettuce instead.
The most keto-friendly options include cheese, sausage, steak, turkey sausage, and egg white omelet. Replace sugar with Splenda in your beverages and avoid milk-based drinks. Add a shot of heavy cream for that "latte" experience!
Read Next: Waffle House Low Carb Options