When it comes to lip-smacking chicken fried chicken, Raising Cane's gives tough competition to KFC and Chick-Fil-A. But can you eat keto at Raising Cane's?
According to a survey by Nation's Restaurant News, Chick-fil-a and Wingstop were the fastest-growing chicken giants! However, Raising Cane's bagged the first position in terms of market share for chicken tenders (the cane's sauce is irresistible, right?)
Navigating through the menu can be overwhelming, especially when you don't have the right nutritional information. That's where we come in!
In this article, you'll find out how to survive keto at your favorite chicken tenders' restaurant!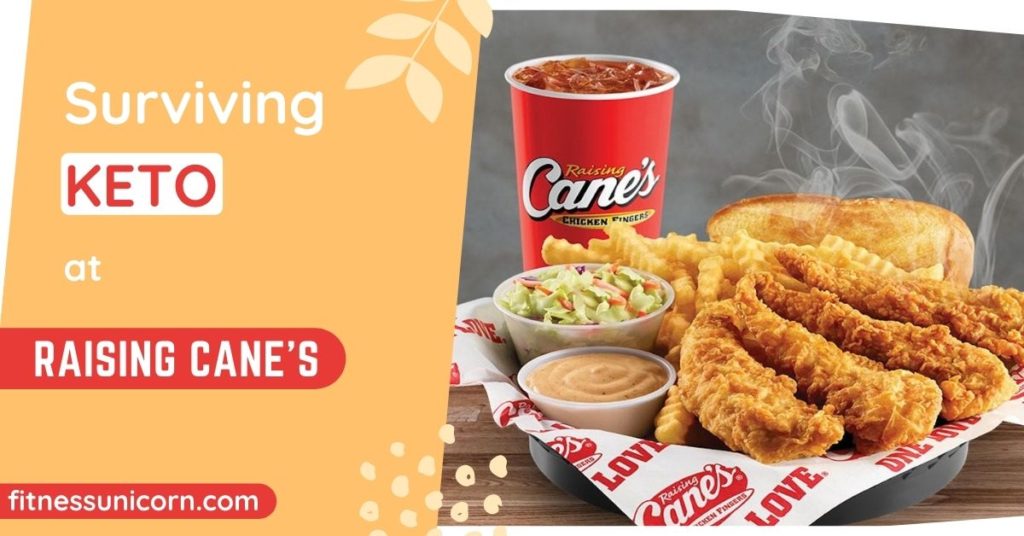 Tired of searching whether certain foods are keto? Download my keto cheat sheet with 210+ keto-friendly foods!
This post may contain affiliate links, which help keep this content free. (Full disclosure)
Can You Survive Keto at Raising Cane's?
Raising Cane's is a fairly new fast-food chain that originated in 1996. Compare it to KFC which is selling delicious fried chicken since the early 1950s! There's a high chance you didn't even hear about Raising Cane's until very recently.
They have a pretty concise menu which leaves little scope for customizations. The only ordering decision you need to make is how many chicken tenders you want and whether you want them on a sandwich or in a basket!
If you have been eating out on keto, you know how customizations are an integral part of our dining experience. Even the healthiest places like Boston Market require some alterations for a truly keto-friendly order!
Each chicken finger at Raising Cane's has 5g of carbs and 1g of fiber i.e. 4g net carbs.

We all know that keto mandates less than 25g of net carbs per day. So does that mean you can have 2 chicken tenders (8g) without disturbing your diet?
The truth is, not all carbs are created equal! 8g carbs from breaded chicken is not the same as 8g of carbs from a high-fat salad made of greens, avocadoes, and meat!
Your favorite chicken tenders are breaded with a flour mixture to add that divine crunch and crispiness! Sadly, the flour used in breading is not at all keto-friendly, and might even throw you out of ketosis.
Raising Cane's chicken tenders are made with chicken breast tenderloins, that don't have any carbs of their own. It's the additional breading that hikes up the carb count!
But if you find yourself at Raising Cane's in the middle of an exhausting day, there's still hope! I'll now share with you the best strategies to minimize your carbs intake at this chicken heaven.
How to Eat Low-Carb at Raising Cane's
Let's go through the entire menu and find out the most keto-friendly options we have:
Chicken Fingers:
Chicken is a lean protein source with practically zero carbs. But the breading on these chicken fingers makes it not so keto-friendly! If you are really craving a piece of this tender chicken, make sure you pull off the breading and eat only in moderation.

Pulling off the breading isn't as easy as it sounds, and it may look like a worthwhile job. But that's the only option we keto-ers have when it comes to the Raising Cane's chicken! And even after you have eliminated the breading, consider each finger as 2g net carbs, to be on the safer side.
Crinkle-Cut Fries:
As delicious as they taste, these fries are jam-packed with carbs. A single serving has 49 grams of carbs, which is equivalent to your two day's worth of carb quota on keto, lol!
YOU MAY ALSO LIKE: Gluten Free options at Raising Cane's
Coleslaw:
A typical coleslaw salad is made of sliced cabbage mixed with mayo and other vegetables. But the one at Raising Cane's also contains carrots and their proprietory coleslaw dressing. Each serving of Raising Cane's coleslaw has 10g net carbs.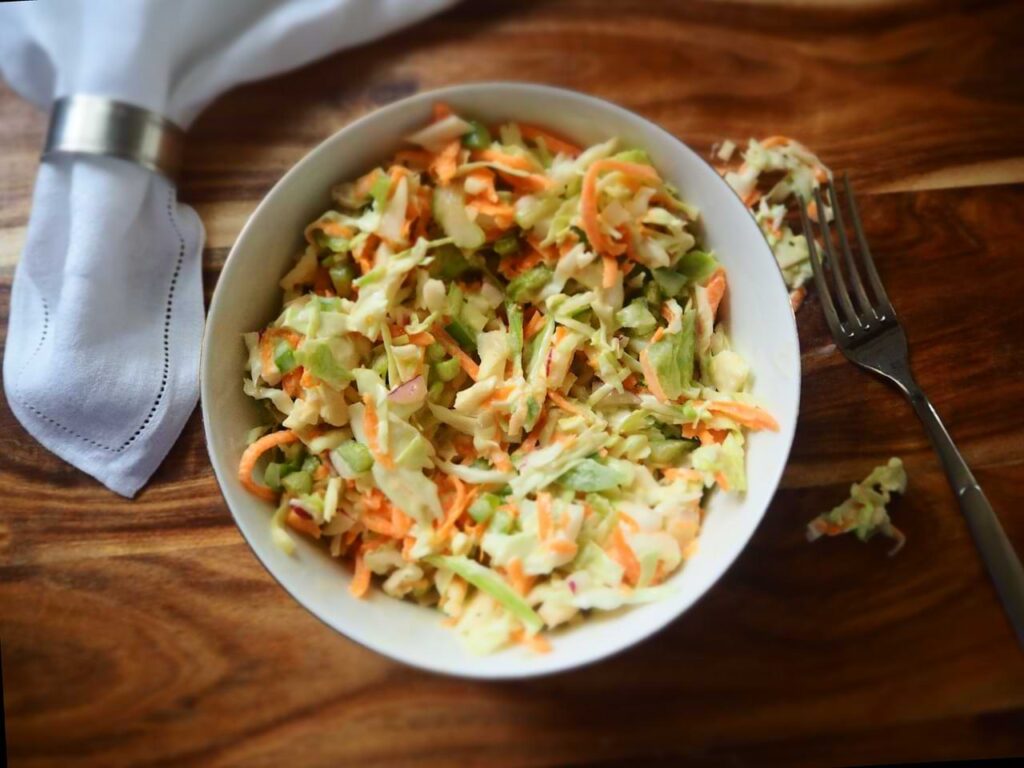 Getting rid of the sliced carrots isn't an option because they make their coleslaw in batches. If you are feeling really lucky, ask them for a fresh coleslaw without carrots and minimum dressing!
If not, even half a serving with 5g net carbs isn't that bad of an option.
Cane's Sauce:
I know you have been thinking about it all this while: "Is Raising Cane's sauce keto-friendly?"
You'll be amazed to know that a single serving of Cane's sauce has 6g of net carbs. That means even if you manage to pull off breading from the tenders, be cautious while dipping them into the sauce!
Cane's sauce has just the right amount of tanginess and spices. It's really hard to know what goes inside because it is made with their proprietary top-secret blend (as they call it!)
Did you know? The recipe of the famous Cane's sauce is only shared with the Restaurant General Managers who whip up a fresh batch every morning!
MORE: Denver's BEST Keto-Friendly Restaurants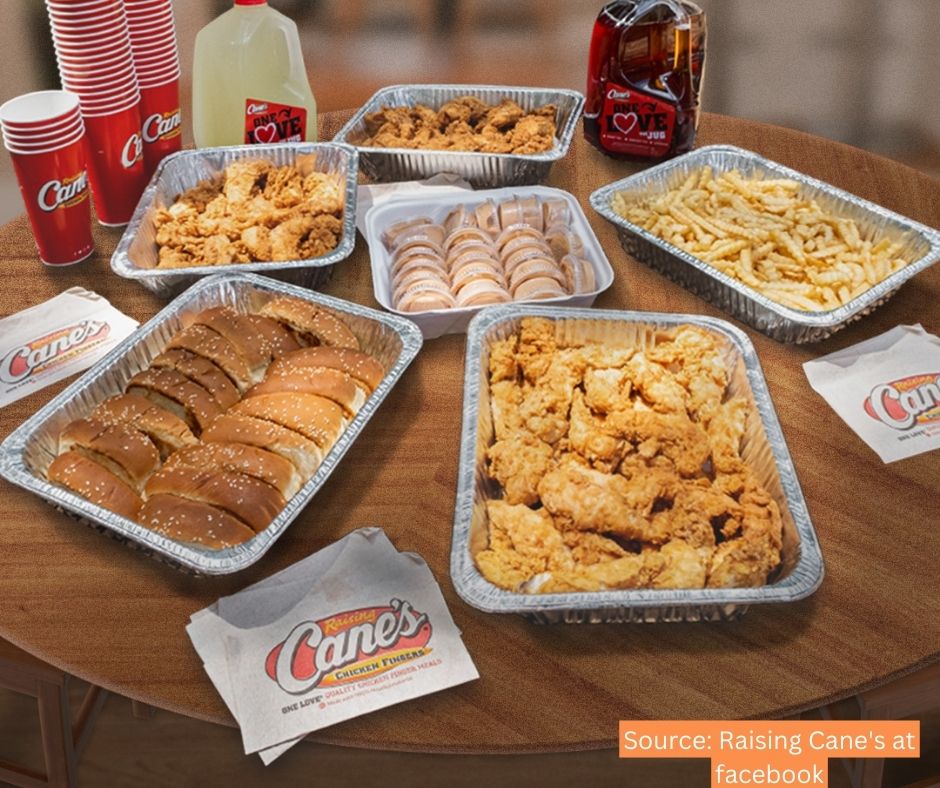 Texas Toast:
The texas toast has every quality of a non-keto food item! Each slice rakes in 22 grams of net carbs.
Keto Drinks at Raising Cane's
You'll find a lot of tempting fountain drinks to accompany your low-carb meal at Raising Cane's.
They offer the following beverages:
Lemonade
Sweet Tea
Unsweet Tea
Fountain Drinks
Out of all the four, unsweet tea is the most logical keto-friendly beverage. It has exactly zero carbs and a lot of powerful antioxidants for your body. By the way, unsweet tea doesn't have to be completely bland! You can carry a pack of Stevia/Splenda to flavor your sugar-free beverages whenever dining out on keto.
You may also request a sugar-free lemonade at Raising Cane's and flavor it with your own sweetener.
Does Raising Cane's Have Grilled Chicken?
Eating keto would be so much more fun if Raising Cane's came out with grilled chicken! In fact, you'd be able to use a larger portion of the delicious Cane's sauce, since your overall carbs would be reduced.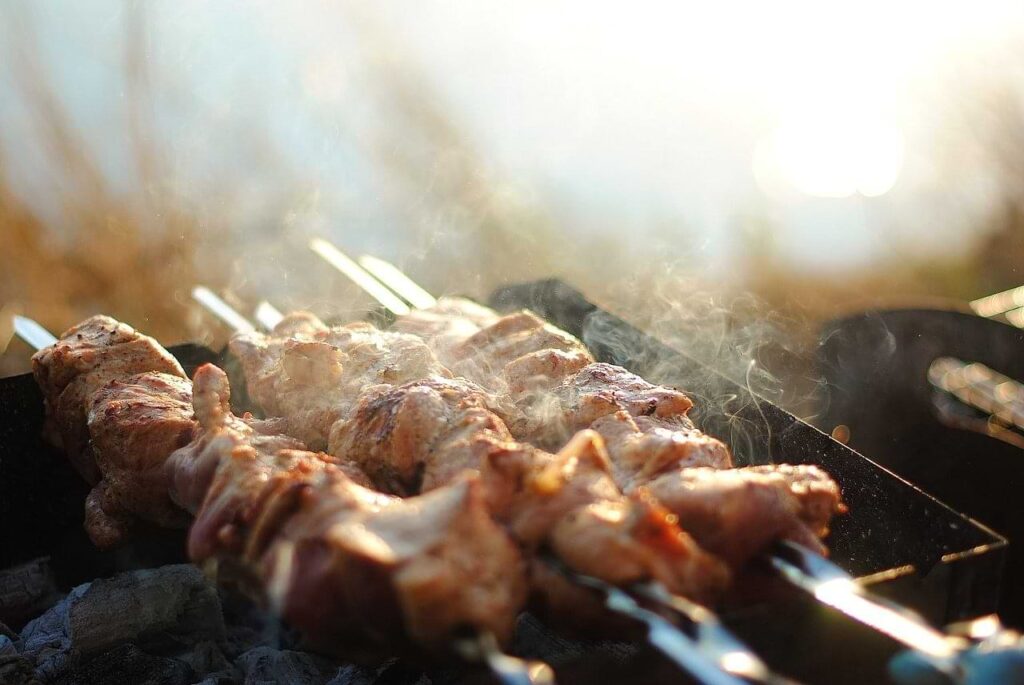 Grilled chicken has exactly zero carbs because it's free from any kind of coating (which usually has a ton of carbs). As a result, you would get a completely healthy and keto-friendly order.
Unfortunately, Raising Cane's is yet to realize this opportunity and the only chicken they serve is the fried chicken tenders!
Conclusion
Surviving keto at Raising Cane's is not rocket science!
Just ditch the breading from your chicken tenders and you're good to go. Avoid the Texas toast and crinkle-cut fries. Since you can't have sugar-laced drinks, carry a pack of stevia along with you at all times.
Always honor your daily carb limits wherever you dine out.
SUGGESTED: Eating Keto at Bojangles