Craving for Hooter's delicious hot wings on the keto diet? You are not alone!
While you should stick to home-cooked meals on a strict ketogenic diet, dining out is often inevitable. Eating the same routine meals every day can also be quite boring.
In fact, having variety in your diet is one of the keys to long-term success.
This wings-and-beer hangout now has a vast variety of options to choose from. But if you are on a low-carb diet, navigating through the Hooter's menu could be a nightmare!
That's where we come in! We have carefully analyzed the whole menu to bring you the most keto-friendly food options available.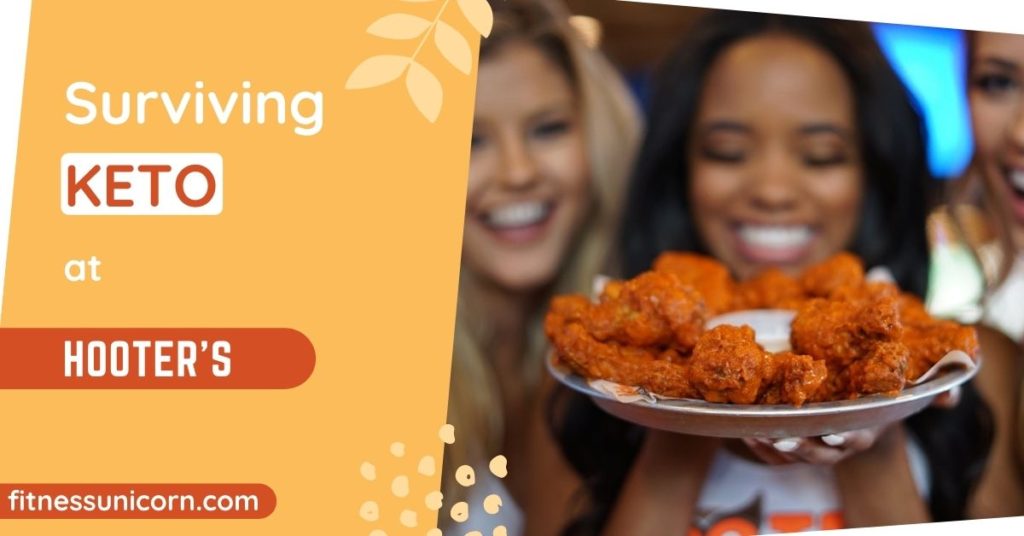 Tired of searching whether certain foods are keto? Download my keto cheat sheet with 210+ keto-friendly foods!
This post may contain affiliate links, which help keep this content free. (Full disclosure)
Is Hooter's Keto Friendly?
It is surely possible to enjoy a low-carb and keto-friendly meal at the Hooters.
You have to think a little outside the box and replace the mainstream options with more carb-conscious items. A part of that involves saying no to any kind of breading and limiting the dry rubs or sauces.
For example, a 10-piece serving of Hooters™ Daytona Beach Style Wings can easily cost you 106 grams of carbs, and that is WITHOUT any rubs or dressings!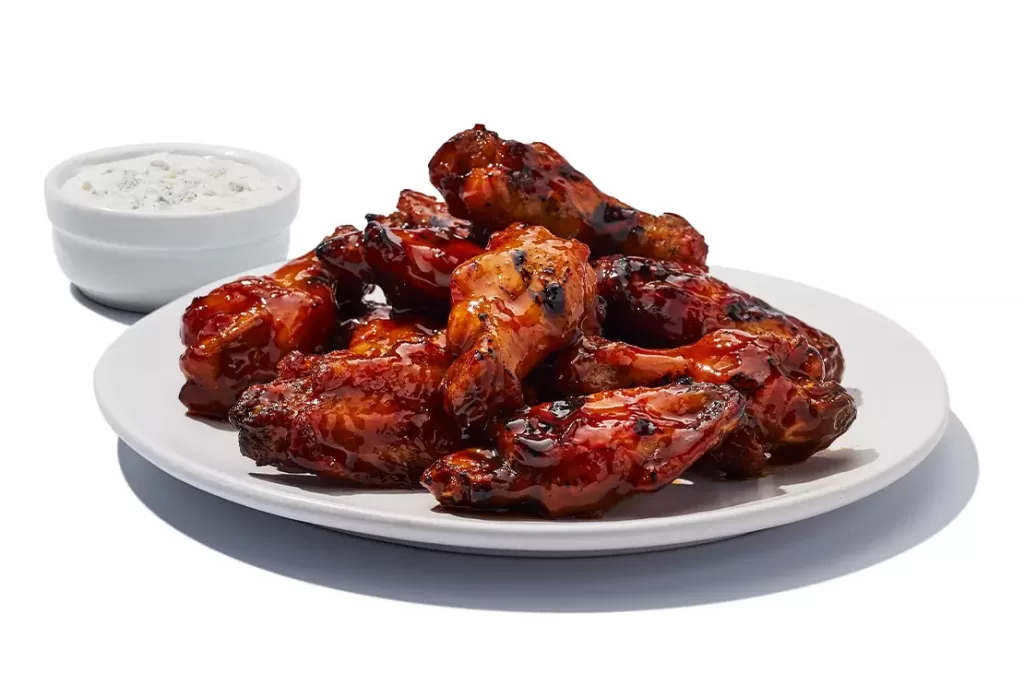 Hooter's also has a full bar serving all kinds of beers, whiskeys, and cocktails. You have to pick the right kinds with minimum carbs to stay in ketosis.
The most keto-friendly option at Hooter's is a Bun-Less burger (customized) or the Naked Wings with minimum dressings.
On the beverages front, they have Diet Coke, unsweetened iced tea, and sugar-free Red Bull.
Tips for Ordering Keto at Hooter's
If you are on the keto diet, you don't have to give up the entire menu altogether! Follow these simple strategies to enjoy a perfect low-carb meal at Hooter's.
1. Make Your Own Keto-Friendly Burger (without bun!)
Hooter's deserves extra brownie points for the "Build Your Own Burger" option. Burgers have the most ridiculous amounts of carbs and calories in every restaurant.
The ability to choose your own meat patties and ingredients makes ordering keto food a breeze!
Choose from the following options for a perfectly keto-friendly burger at Hooter's:
Choice of Meat:
Ground Beef: 1g net carbs
Triple Ground Beef: 2g net carbs
Ground Beef (Home Run): 2g net carbs
Grilled Chicken Breast: 2g net carbs
YOU MAY ALSO LIKE: Gluten Free options at Hooters 
Choice of Bun:
Sweetheart, you must stick to a lettuce wrap or get your bun-less burger served in a bowl. A single bun contains a whopping 40 grams of carbs!
Choice of Cheese:
American Sliced: 1g net carbs
Bleu Cheese Crumbles: 1g net carbs
Monterey Jack Shredded: 0 net carbs (best of the lot with ZERO carbs)
Pepper Jack Sliced: 1g net carbs
Provolone Sliced: 1g net carbs
Swiss Cheese Sliced: 1g net carbs
Low-Carb Veggies:
Lettuce: 1g net carbs
Pickles: 1g net carbs
Keto-Friendly Sauces:
Buffalo Mild Sauce: ZERO carbs
Spicy Garlic: 2g net carbs
Parmesan Garlic: 2g net carbs
Buffalo hot: 2g net carbs
Buffalo Medium: 2g net carbs
Low-Carb Burger Toppings:
Bacon: ZERO carbs
Jalapenos: 1g net carbs
Sautéed Green Peppers: 1g net carbs
Sautéed Mushrooms: 1g net carbs
Sautéed Onions: 1g net carbs
You can easily make your bun-less burger for less than 4g of net carbs, which is a win-win!
Related: Keto Snacks at Safeway
2. Go Easy on the Bar
Hooter's initially started out as a beer-and-wings place and today they offer a full bar with whiskeys, martinis, and other cocktails.
But if you are on the keto diet, you must avoid alcohol as much as possible. I have two strong reasons to back up my advise:
Alcohol delays fat loss. Your body starts burning the alcohol you just consumed, before switching to fat/carbs.
The more you drink, the more you are likely to binge on. After you've had a few drinks, you're much more susceptible to cheating with a carb-heavy meal!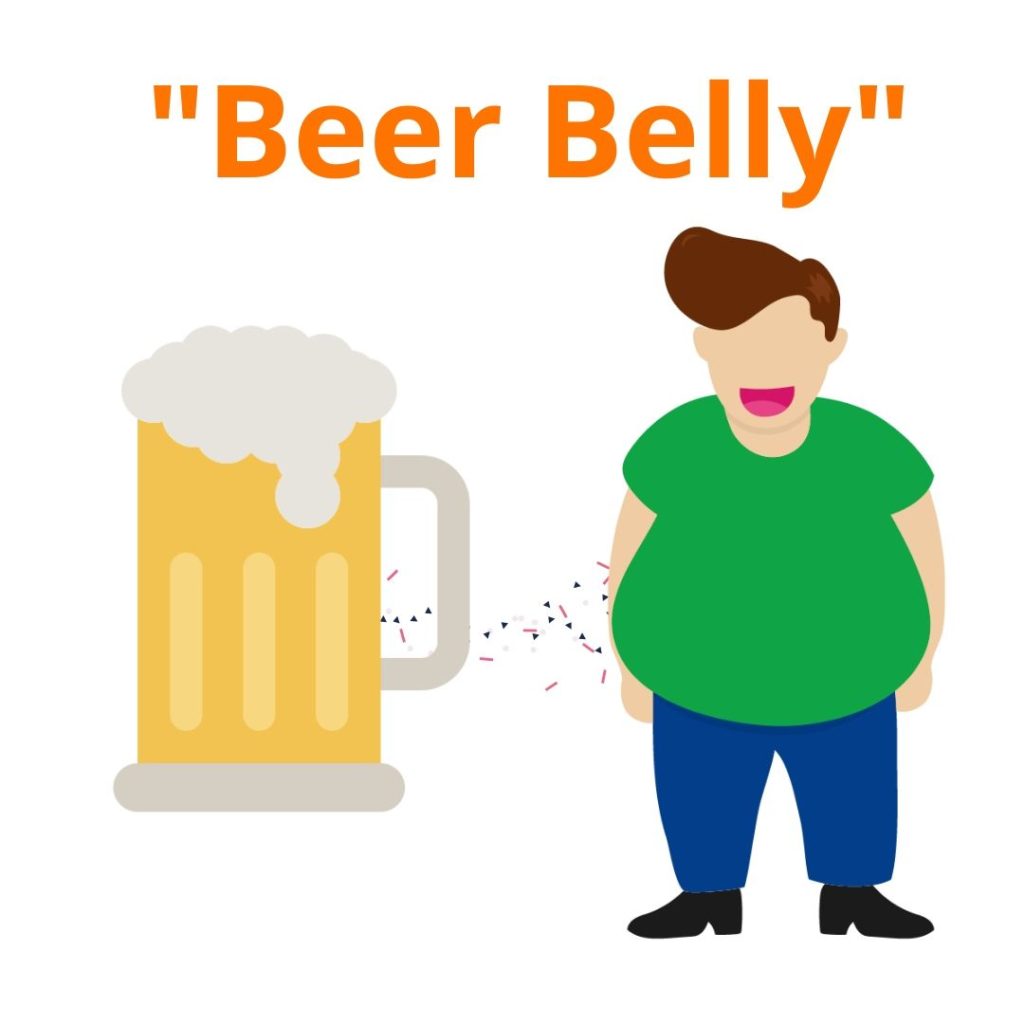 Even if you must accompany your pals with a drink, choose from the following low-carb bar options at Hooter's:
Beer (14 fl):
Bud Light: 7g net carbs
Coors Light: 5g net carbs
Corona Light: 5g net carbs
Corona Premier: 3g net carbs
Creature Comforts BIBO: 2g net carbs (Minimum Carbs!)
Creature Comforts Tropicalia: 2g net carbs (Minimum Carbs!)
Michelob Ultra: 3g net carbs
Miller Lite: 3g net carbs
Sam '76: 2g net carbs
Sweetwater 420 Strain Mango Kush Wheat Ale: 9g net carbs
Malt Beverages:
Henry's Sparkling Lemon Lime Can: 2g net carbs
Henry's Sparkling Strawberry Kiwi Can: 2g net carbs
Tecate Light: 7g net carbs
SHOTS:
'Merica Shots: 0 carbs
Soco 'N Lime: 1g net carbs
Tequila Time: 0 carbs
Wine (no more than 6 FL):
Cabernet Sauvignon: 5g net carbs
Chardonnay: 4g net carbs
Merlot: 4g net carbs
Pinot Grigio: 4g net carbs
White Zinfandel: 7g net carbs
Note: Manhattan is the only low-carb whiskey with 5g of net carbs.
Related: Everything Keto at BJ's Restaurants
3. Naked Wings Have No Breading
If there's one thing Hooter's is synonymous with, it's their hot and spicy chicken wings!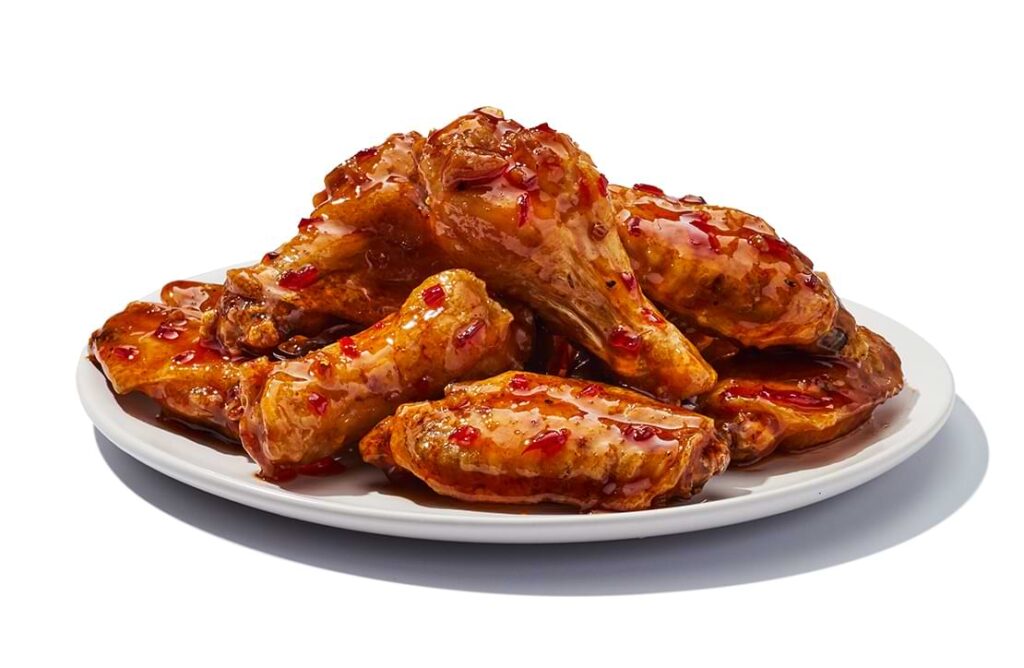 Since chicken is a zero-carb food, can we say the same about chicken wings? Not really. At Hooter's you'll find a ton of different varieties of chicken wings, and some of them are ridiculously high-carb.
Breading and sauces are the main culprits that inflate the carb count of your wings. Your choice of dry rub also makes a significant difference. For example, the Caribbean Jerk Dry Rub will add 5g net carbs to your wings!
The Naked chicken wings from Hooter's are the most keto-friendly option. A 10-piece serving contains just 4g net carbs!
Choose from the following low carb dry rubs:
Chesapeake Dry Rub: 0 carbs
Garlic Habanero Dry Rub: 1g net carbs
Lemon Pepper Dry Rub: 0g net carbs
Texas BBQ Dry Rub: 2g net carbs
If it was any other restaurant, I would advise you to eat your wings without a sauce. Luckily for us, Hooter's offers a mild buffalo sauce that has 0 grams of carbs!
ALSO READ: Wingstop Low Carb Options
4. Use Keto-Friendly Dressings at Hooter's
Hooters is one such place that has a ton of low-carb sides and dressings. It makes sticking to the keto diet much easier with plenty of delicious customizations.
Whether you are ordering naked chicken wings or simply in the mood for a lettuce-wrap burger, they give you full freedom to choose your sauces.
These are the best keto-friendly dips and sauces at Hooters:
3-Mile Island: 2g net carbs
Buffalo Mild: 0g net carbs
Cajun Sauce: 1g net carbs
Spicy Garlic Sauce: 2g net carbs
Recommended: Twin Peaks Keto-Friendly Options
5. Have Snow Crab Legs for Seafood
Seafood is a generally low-carb cuisine. But when you wrap it inside a taco shell, it's no longer keto!
Fish and shellfish are a rich sources of B vitamins, potassium, and selenium. What's more, frequent consumption of fish is known to increase cognitive health.
Snow Crab Legs is the most keto-friendly seafood option at Hooters. One pound serving with butter contains just 2g of net carbs.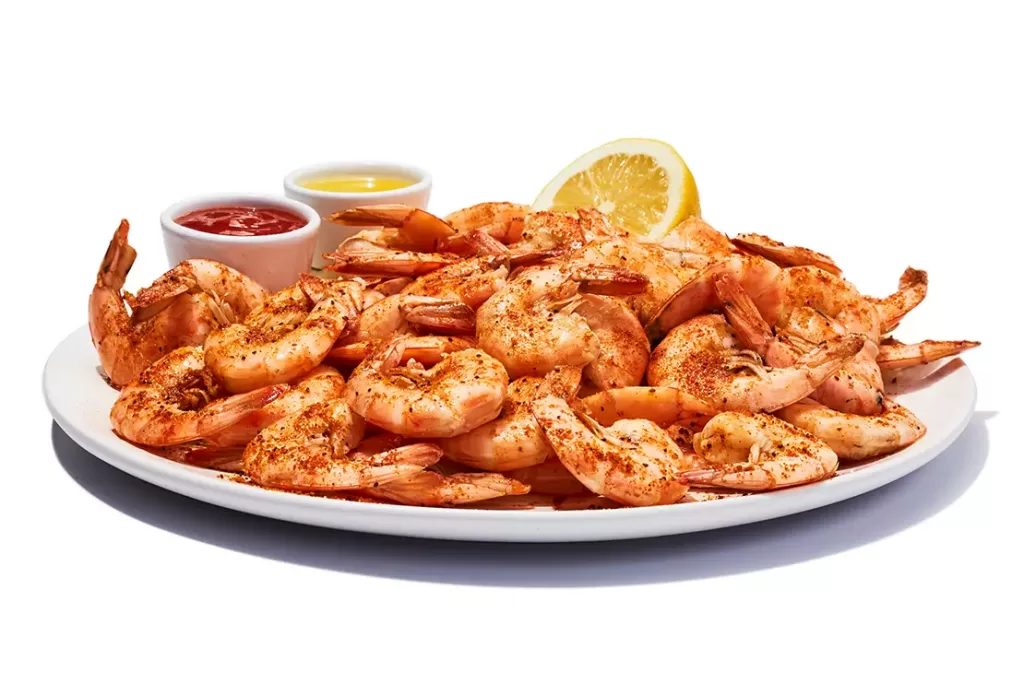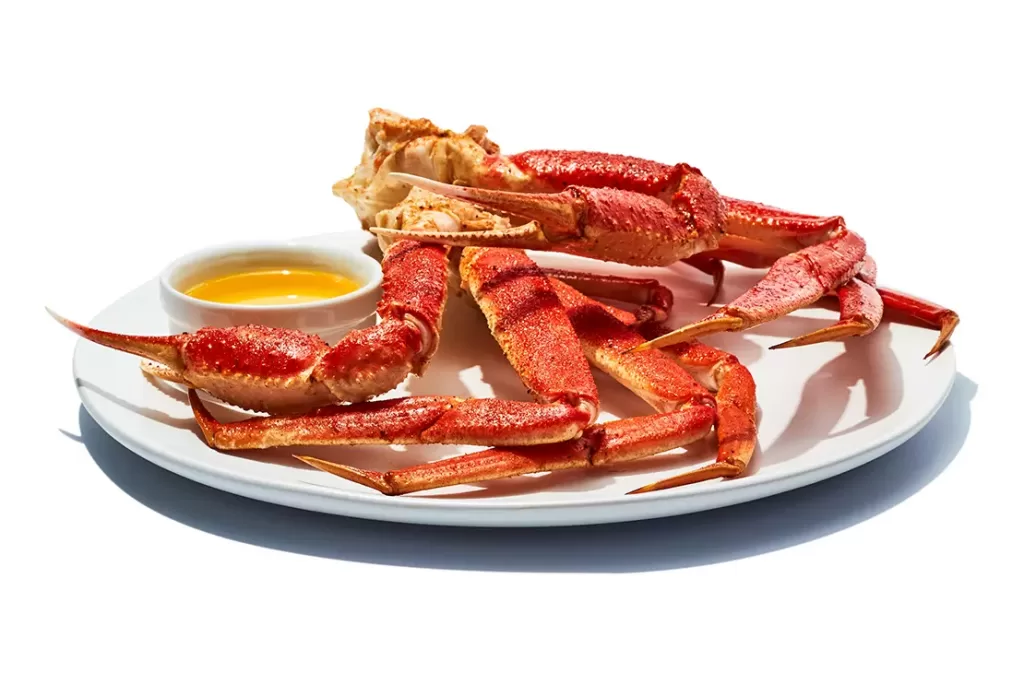 You can also have a serving of Steamed Shrimp without their cocktail sauce. Shrimp in itself is keto-friendly but it's the extra sauces that rake in those carbs.
6. Always Honor Your Daily Carb Limit
"Thou shall always honor your carb limit", as preached by the keto gods!
When dining out on the keto diet, you should be flexible in your food options but RIGID in your macros.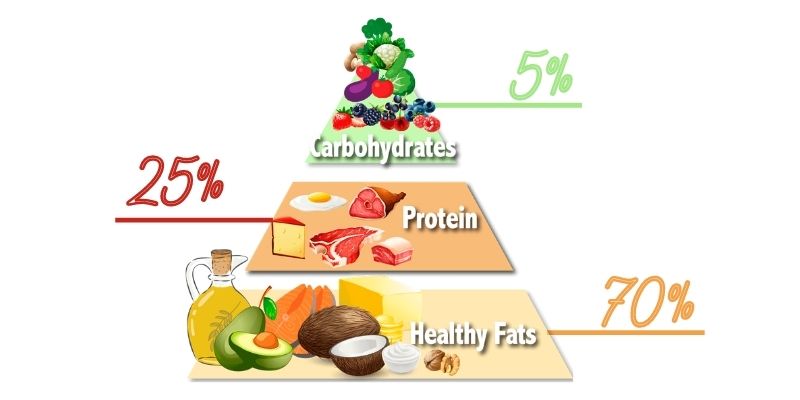 Sometimes the restaurants aren't as accommodating in terms of customizations. So your only option is to look at the carb count for each item and plan accordingly. Almost every restaurant has its nutritional information online. For example, here is the complete nutrition guide for Hooter's.
Every time you decide to eat out, pre-plan your meals to avoid the last-minute temptations.
A lot of keto disasters could have been prevented if you only honored your daily carb limit on the keto diet!
For example, an additional tablespoon of a dressing might seem insignificant in the big picture. But let me remind you, it still takes away a portion from your daily carb quota!
FAQs
How Many Carbs are in Hooters Wing Sauce?
Hooter's offers a range of signature sauces and dry rubs to suit your needs.
Following is the carb count for each signature sauce at Hooter's:
BBQ Sauce: 24g net carbs
Cajun Sauce: 0g net carbs
Chipotle Honey Sauce: 24g net carbs
Daytona Beach Sauce: 24g net carbs
General Tso's Sauce: 37g net carbs
Honey Sriracha Sauce: 41g net carbs
Parmesan Garlic Sauce: 4g net carbs
Samurai Teriyaki Sauce: 41g net carbs
Spicy Garlic Sauce: 4g net carbs
The only low-carb sauces are Cajun Sauce, Parmesan Garlic Sauce, and Spicy Garlic Sauce.
Are Hooters Wings Non-Breaded?
Hooter's menu contains a combination of breaded and non-breaded wings. Let's look at them individually!
Hooter's Original Style Bone-in Wings: Breaded
Smoked Wings: Non-Breaded
Daytona Beach® Style Wings: Non-Breaded
Roasted Wings: Non-Breaded
Naked Wings: Non-Breaded
Boneless Wings: Highly Breaded!
However, if you are looking to avoid carbs, your only option is the Naked Wings from Hooter's. Other non-breaded varieties are tossed in sugary sauces, thereby increasing the carb count.
Conclusion
Does Hooter's offer low carb?
With just the right modifications, it's pretty easy to eat keto at Hooter's. It is one of the most customization-friendly restaurants with a ton of variety in terms of sauces, ingredients, and side dishes.
Here's a summary of the least carb items:
Mains: Build your own bun-less burger (4-5g net carbs)
Bar: Stick to low-carb beer options, Shots, or a glass of wine (2-4g net carbs)
Seafood: Snow Crab Legs with butter (2g net carbs)
Wings: Naked Chicken Wings (2g net carbs – 6 piece)
Sauces: Mild Buffalo sauce (Zero carbs!)
As a thumb rule, avoid any item named "crispy", because chances are that it contains a ton of breading and crumbs. For example, the grilled chicken breast burger patty at Hooter's contains 2g net carbs. Compare it with the Crispy Chicken Breast, which has a whopping 27 grams of carbs!
Suggested: Bojangles' Low Carb Options