Fairlife milk contains half the number of carbs as regular milk! But is Fairlife keto?
Fairlife's ultra-filtered milk is not very keto-friendly because each serving contains 6g net carbs. That is too many carbs in one go and might even kick you out of ketosis!
However, you can still enjoy half a serving to satisfy your taste buds!
According to Harvard, a ketogenic diet requires you to eat less than 25g of carbs per day. That means we need to make some really tough food choices!
I know you have been drooling for your favorite Fairlife drink! By the end of this article, you'll know exactly how to enjoy Fairlife without upsetting the Keto gods!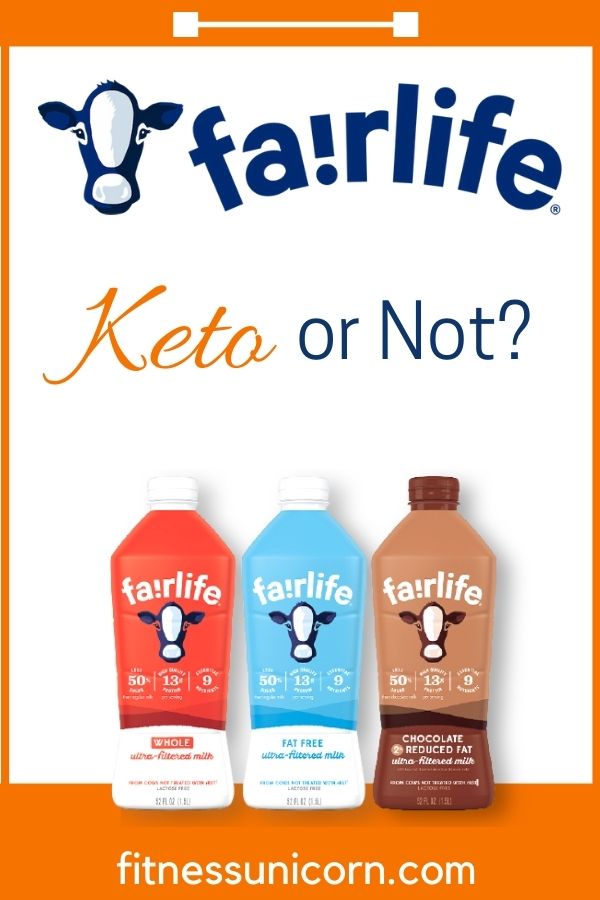 Tired of searching whether certain foods are keto? Download my keto cheat sheet with 210+ keto-friendly foods!
This post may contain affiliate links, which help keep this content free. (Full disclosure)
About Fairlife
Fairlife is a child of the Coca-Cola brand which offers ultra-filtered milk along with some other milk drinks!
Fitness enthusiasts are swearing by its nutritional profile! The ultra-filtered milk has fewer fats and carbs but contains much more protein than regular milk.
What's more, it also packs a good amount of calcium! A single cup serving provides you as much as 40% of your daily recommended intake.
They aim to deliver more nutrition to your body without extra fat and carbs.
And if diary gives you a hard time, I have some great news: Fairlife milk is completely lactose free!
These are the nutrition facts for a one-cup serving of Fairlife ultra-filtered milk:
Calories: 120 kcal
Fat: 4.5g
Protein: 13g
Carbs: 6g
Fiber: 0g
Net Carbs: 6g
Regular milk has 12g of carbs whereas Fairlife ultra-filtered milk contains just 6g carbs per serving of 240 ml.
But keep in mind that just having half the carbs doesn't make it keto-compliant!
MORE: Can You Have Boba on Keto?
Is Fairlife Milk Keto Friendly?
Fairlife ultra-filtered milk is sweet and creamy but still has fewer carbs than regular (unsweetened) milk!
Now that's a crazy bargain!
However, Fairlife Milk isn't low-carb enough to be called a keto-friendly milk! After all, dairy milk is a strict no-no on a ketogenic diet.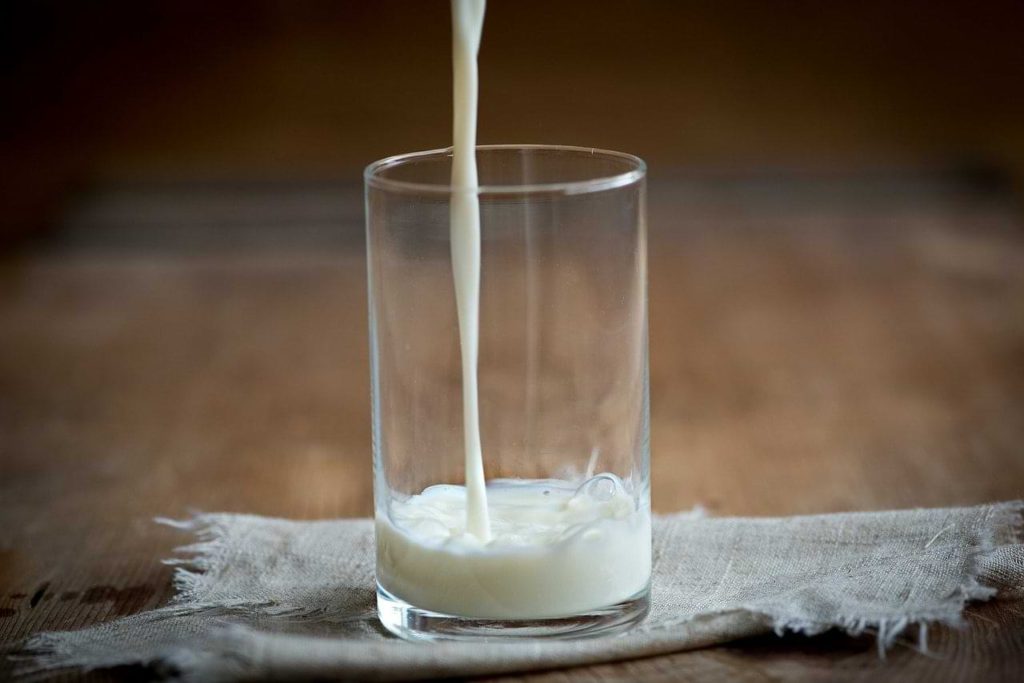 It can never compete with nut-based milk when it comes to carbs!
Almond milk, for example, contains just 1g of net carbs per cup (unsweetened). Throw in a keto-friendly sweetener and something for the flavor, and you get a really satisfying low-carb milkshake!
Luckily, Fairlife has launched another range of milk shakes called the "Nutrition Plan".
Nutrition Plan shakes are 100% keto-friendly because each serving has just 3g net carbs! It's quite similar to Premier Protein when it comes to the macros (they are also super yumm!)
By the way, you can still enjoy their ultra-filtered milk if you follow the IIFYM approach!
Confused? IIFYM stands for "If It Fits Your Macros"
You see, macronutrients (aka Macros) are the three building blocks that make all human food i.e fats, carbs, and proteins.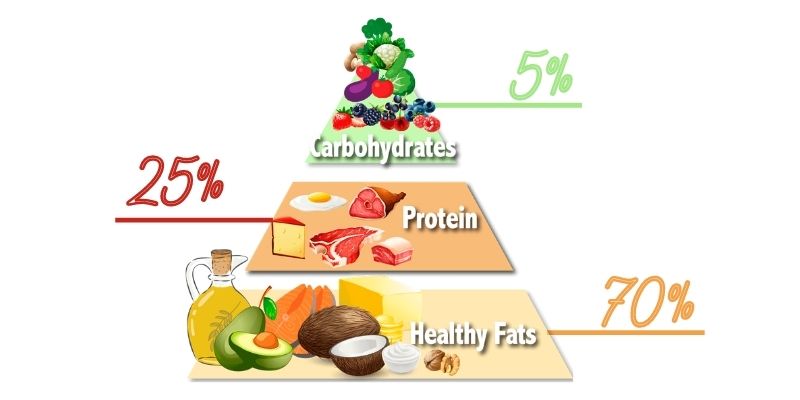 Based on your goals and current physique, you need to eat a specific amount of these macros on a daily basis.
(For an average 2,000 calorie keto diet, it could be something like: 125 grams of protein, 25 grams of carbs, 155 grams of fat)
Then it just becomes a numbers' game and you can have a lot of variety in your everyday diet!
So if you complete your fat and protein goals within 20 grams of carbs, you still have 5g left to splurge on your favorite food that day (yay!)
Here's the carb count for each variant of Fairlife milk:
Ultra-Filtered Milk
Serving Size: 1 cup (240 ml)
2% Ultra-Filtered Milk: 6g
Chocolate 2% Ultra-Filtered Milk: 12g

1% Ultra-Filtered Milk

: 6g

Fat-Free Ultra-Filtered Milk

: 6g
Whole Ultra-Filtered Milk: 6g
Ultra-Filtered Milk with DHA
Serving Size: 1 cup (240 ml)
2% Ultra-Filtered Milk with DHA: 6g
Whole Ultra-Filtered Milk with DHA: 6g
Chocolate Whole Ultra-Filtered Milk: 12g
Fairlife Nutrition Plan
Serving Size: 1 Bottle (340 ml)
Chocolate: 3g
Vanilla: 3g
Salted Caramel: 3g
Coffee: 3g
Core Power Protein Shakes
Serving size: 14 fl. oz. (414 ml)
Vanilla Protein Shake: 5g
Chocolate Protein Shake: 6g
Banana Protein Shake: 7g
Strawberry Banana Protein Shake: 6g
Elite Protein Shake: 8g
Fairlife YUP!
Serving Size: 1 Bottle (414 ml)
Chocolate: 21g
Strawberry: 21g
Cookies N' Cream: 21g
Scoop O' Vanilla: 21g
Classic White: 21g
IIFYM Approach
As we just discussed, having the right macros is all that matters in any diet!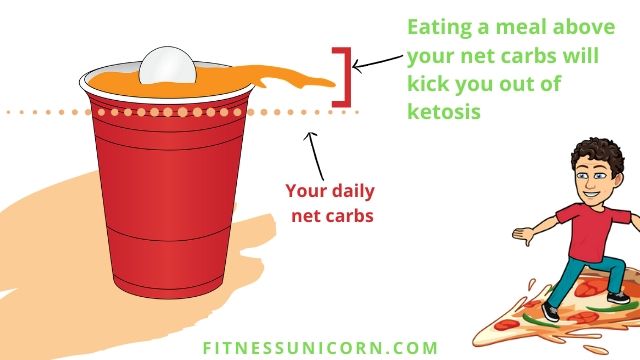 If you can have half a serving without breaking your carb limit, then no one's stopping you. Sometimes a single shot of Fairlife milk can help curb those intense cravings!
However, only consider it if you have been on keto for a while. Because the deeper you are in ketosis, the more fat-adapted you become (and hence fewer chances of being kicked out of ketosis).
If you are just starting out, having any kind of dairy milk isn't recommended!
Update: While going through their official website, I noticed something really fishy!
In all of the product pages, Fairlife claims to have even fewer carbs than almond milk. But in reality, a cup of unsweetened almond milk contains just 1g net carb!
Either way, Fairlife is still a much better option than regular milk on keto!
READ: Bang Drinks on Keto
Is Fairlife Nutrition Plan Keto?
Fairlife nutrition plan shakes are definitely keto-friendly. Each serving contains a healthy amount of protein and just 3g net carbs.
These are the complete nutrition stats:
Calories: 150 kcal
Fats: 2.5g
Protein: 30g (impressive!)
Carbs: 4g
Fiber: 1g
Net Carbs: 3g
Well, it is more like a meal replacement shake than just a bottle of fat-free milk.
If you are a vegetarian struggling to get enough protein, this might just be your fix!
Conclusion
If Fairlife keto?
Answer: Fairlife ultra-filtered milk is only moderately keto. The fact that it has half the carbs of regular milk doesn't make it keto-friendly right off the bat!
It can be a good fit for a general low-carb diet (50g of carbs), but the ketogenic diet is much stricter and you can't go over 20g of carbs in a day!