If you're finding for a place with the perfect blend of natural beauty and outdoorsy adventure with lovely spots to visit, Knoxville, Tennessee is your bud. Anyone's travel itinerary will surely be filled with lots of fun activities!
Whether you're looking for a serene fine dining place, music festivals, or wild adventure (for that adrenaline rush!), the city has it all for you.
Knoxville's culinary scene is also something you have to experience. Thanks to its talented chefs and focus on locally sourced foods, the city's culinary climate has become on a big rise.
There's something to surprise and satisfy anyone's taste buds, from savory dishes to sweet treats.
Although more restaurants in Knoxville and beyond are becoming diet-inclusive, nothing beats having a handy list in hand to help you pick the best choice.
So, to save you some time from scrolling mindlessly looking for the perfect restaurant or shop with delish desserts, here are the top 12 best gluten-free bakeries in Knoxville, Tennessee.
Note: Even if a restaurant takes all the necessary precautions, there is always a chance of cross-contamination with gluten agents in the environment. We have used our best judgment based on available information online.
But there can be some modifications without prior knowledge as well. Information such as ingredients, recipes, locations, and preparation may change.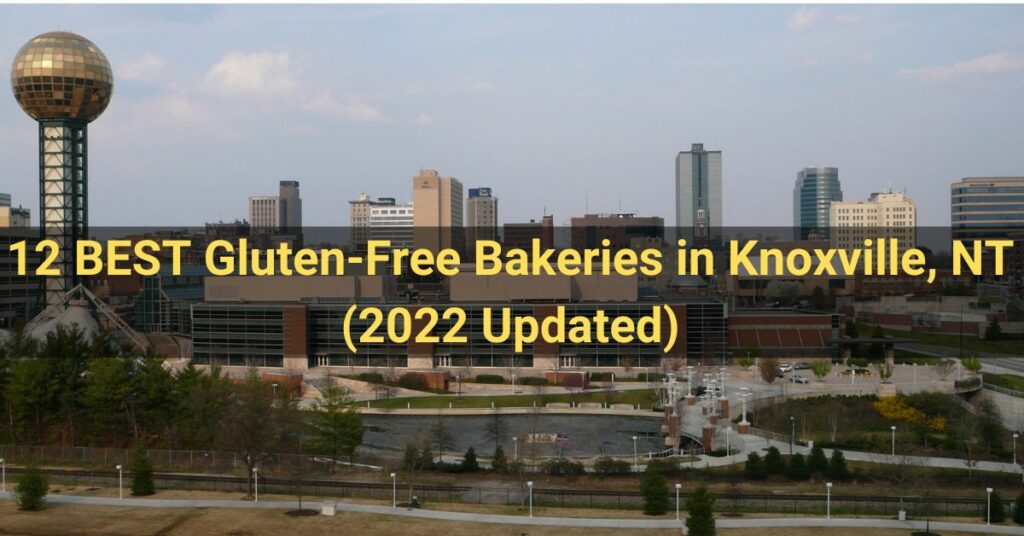 This post may contain affiliate links, which help keep this content free. (Full disclosure)
1. Benefit Your Life Bakery & Café
Address: 10420 Kingston Pike, Suite G, Knoxville, TN 37922
Website: https://www.benefityourlifebakery.com/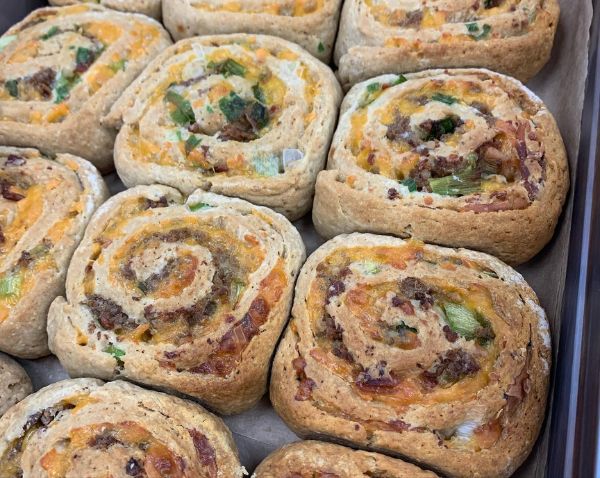 Phone Number: 865-288-3193
Operating Hours: Monday-Thursday 7:30 AM – 3 PM, Friday 7:30 AM – 4 PM, Saturday 9 AM – 2 PM
As a dedicated gluten-free bakery in Knoxville, Tennessee, there's nothing more Benefit Your Life wants than to serve high-quality gluten-free food all 'round the clock.
Whether you're looking for a small gluten-free cupcake while in Knoxville or a filling breakfast to start the day, this bakery has you covered.
Yes, everything is gluten-free! The bakery quite literally benefits your life by offering a wide variety of gluten-free choices for any purpose.
You can order gluten-free cakes, cupcakes, biscuits, or maybe quiches for a quick meal. It's everything you could ask for!
Breakfast (Saturday Only)
Buttermilk Biscuit Sandwiches – Bacon, Egg & Cheese, Sausage Egg & Cheese, Pimento Cheese & Bacon, Build Your Own Toppings
Biscuits and Gravy
Lunch
Salads – Paleo Chicken Salad, Curry Chicken Salad, Pimento Cheese, Tuna Salad
Quiche – Variety of Meat And Veggie Options
Paninis – Build Your Own
Miscellaneous
Muffins
Oatmeal Crème Pies
Double Doozies
Bars – White Texas Sheet Cake, Hot Fudge Cake, Lemon Bars, Cream Cheese Bars, Pumpkin Bars, Almond Joy Bars, German Chocolate Bars
Pound Cake
Eclairs
Cream Puffs
Frozen Take and Bake – 4-Pk Cinnamon Rolls, Chicken Pot Pies, Chicken Broccoli Casserole Biscuits, Edible Cookie Dough, Gravy
Daily Options
Cinnamon Rolls
Scones
Coffeecake
Cookies
Cupcakes
Brownies
Biscottis
Weekly Offerings
Tuesday – Vegan Cinnamon Rolls
Friday – Focaccia Loaves, Donuts, Cake Slices
Saturday – Biscuit Sandwiches, Biscuits & Gravy, Donuts
Cakes And Cupcakes
FIND MORE: Is Bear Naked Granola REALLY Gluten Free?
---
2. Tomato Head
Address: 12 Market Square Knoxville, TN 37902
Website: https://thetomatohead.com/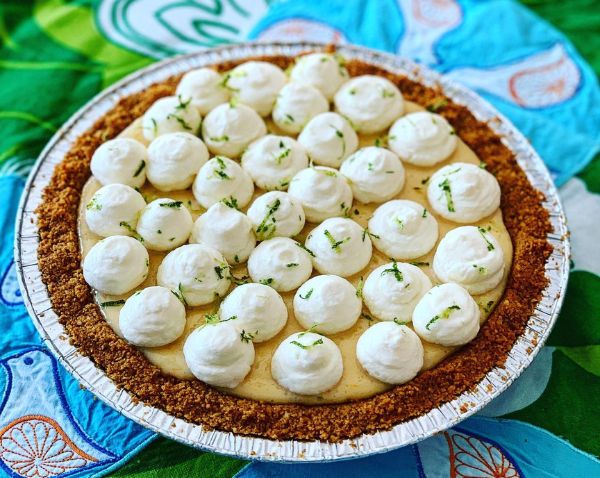 Phone Number: 865-637-4067
Operating Hours: Tuesday-Thursday 11 AM – 8:30 PM, Friday 11 AM – 8:30 PM, Saturday 10:30 AM – 9:30 PM, Sunday 10:30 AM – 8:30 PM
This hip American café-bakery along Market Square is the perfect place for a gluten-free pizza night out. After all, Tomato Head is all about serving better-tasting and healthier food.
Believe it or not, you can enjoy sandwiches or pizzas without dodging the bread. Yup, thanks to its gluten-free substitute option, you can finally enjoy dishes that are just as good.
Appetizers
Garlic Stick – get the gluten-free option
Salads
House Salad
Caesar Salad
Chef Salad
Baked Tofu Salad
Greek Salad
Southwestern Salad
Bacon Salad
Sandwiches – get the gluten-free bread substitute
Ham & Cheese
Turkey Melt
Tomato Head
Cheddar Head
Vegan
Vegetarian
Oh Boy
Tuscan Chicken
Chicken Salad
Roger Roger
Kepner Melt
Lucy
Veggie Burger
Pizza – get the gluten-free bread substitute
Pesto & Sundried Tomato
Benton's Bacon, Ham, & Hot Italian Sausage
Lamb Sausage & Sundried Tomato
Four Cheese
Spinach, Herbed Tomato, & Pineapple
Ham & Pineapple
Goat Cheese & Roma Tomato
Roasted Portobello
Turkey & Red Onion with Spinach
Banana Pepper & Basil Ricotta
Blue Cheese & Walnut
Smoked Salmon & Pesto
Chicken, Roasted Portobello & Pesto
Fresh Spinach, Feta Cheese & Kalamata Olive
Sweets
Gluten-Free Chocolate Chip
RECOMMENDED: 21 BEST Gluten-Free Bakeries in Los Angeles
---
3. Mama C's Gluten-Free Goodies
Address: 7355 Chapman Hwy Knoxville, TN 37920
Website: https://www.mamacsglutenfree.com/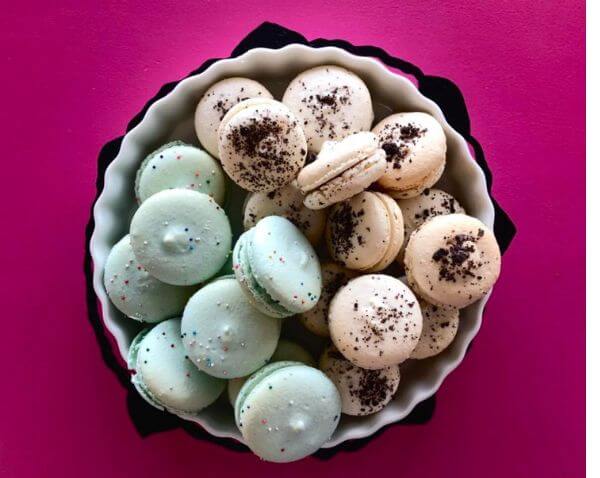 Phone Number: 865-851-7578
Operating Hours: Wednesday-Friday 10 AM – 4:30 PM, Saturday 9 AM – 2 PM
We know it's tempting to sometimes stay at home than dine out. In that case, Mama C's is here to save you. You can have your favorite gluten-free goodies delivered right to your front door.
Or you can also pick it up at their location on Chapman Highway.
Anyone looking for fun varieties of gluten-free cupcakes in Knoxville will be satisfied with Mama C's. Be a little extra with the Fun Fetti Cupcake, or settle for something simpler with the usual flavors like Chocolate, Red Velvet, and Vanilla.
Mama C's can also prepare fancy custom cakes for any occasion! Make sure to give them a call to talk about your cake needs.
Cupcakes
Chocolate Cupcake
Red Velvet Cupcake
Chocolate Cream Filled Cupcake
Vanilla Cupcake
Fun Fetti Cupcake
Breads
Cinnamon Raisin Bread
Dinner Rolls
French Bread
Garlic Herb Focaccia Bread
Hamburger Buns
Hot Dog Buns
Italian Parmesan Bread
Jalapeno Cheese Bread
Oatmeal Honey Bread
Soft White Bread
Trail Mix Bread
Keto Sandwich Rolls
Bagels
Plain Bagel
Asiago Bagel
Blueberry Bagel
Everything Bagel
Italian Cheese Bagel
Muffins
Blueberry Muffins
Lemon Poppyseed Muffin
Pumpkin Muffin
Quiche
Bacon Cheddar Quiche
Broccoli Cheddar Quiche
Spinach Mushroom Quiche
Scones
Lemon Blueberry Scone
Red Hot Sausage Scone
In addition to these, there are Cinnamon Rolls, Lemon Poppyseed Bread, Mama C's Classic Buttermilk Biscuits & Custom Cakes
---
4. Free Reign Bakery
Address: 3531 W Emory Rd, Powell, TN 37849
Website: https://www.freereignbakery.com/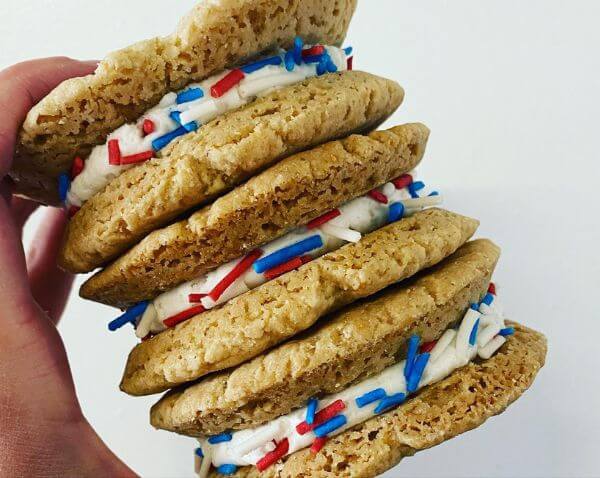 Phone Number: 865-947-4440
Operating Hours: Monday-Friday 10 AM – 4 PM, Saturday 10 AM – 2 PM
A full menu free of gluten, dairy, soy, and lots of other common allergens restricting you from enjoying anything sweet. That's how good Free Reign Bakery can be.
Anyone can indulge without worrying too much or regretting after the last bite.
This gluten-free bakery in Knoxville features a unique treat called Brookie. You figured it: a brownie and cookie all in one treat. You can also spoil yourself with keto, gluten-free donuts that are just as good as the usual ones.
Cupcakes
Death By Chocolate
Chocolate Covered Strawberry
Classic Cream-Filled
Chocolate Sunbutter
Tuxedo
Vanilla Confetti
Lemon Dream
Vanilla Strawberry
Red Velvet
Iced Specialty Cupcakes
Salted Caramel
Oreo
Strawberry Shortcake
Cookie Cake
Double Doozies
Chocolate Chip
Double Chocolate Chip
Oatmeal Cream Pie
Lemon
Funfetti
Cookies
Chocolate Chip
Double Chocolate Chip
Oatmeal
Sugar
Lemon
Iced Brownie Bars
Buckeye
Death By Chocolate
Grasshopper
Chocolate Covered Strawberry
Oreo
Bundtlettles
Vanilla Glazed
Vanilla Lemon Glazed
Vanilla Strawberry Glazed
Chocolate Glazed
Chocolate Sunbutter Glazed
Death By Chocolate
Jumbo Muffin
Pop Tarts
Strawberry
Mixed Berry
Brown Sugar
Mango Passionfruit
Whoopie Pies
Oreo
Chocolate Salted Caramel
Grasshopper
Chocolate Sunbutter
Vanilla Strawberry
Chocolate Strawberry
Double Chocolate
Vanilla
Free Reign Baking Mixes
Chocolate chip cookie
Chocolate cupcake
Vanilla cupcake mix
Signature bread loaf
Sugar cookie
Brownie
Flour
Don't forget their Keto Doughnut, Cheesecake, Cinnamon Rolls, Sunbutter Bar, Brookie & Brownie
---
5. Kooky Cookies
Address: 10710 Kingston Pike, Knoxville, TN 37934
Website: https://kookycookies.com/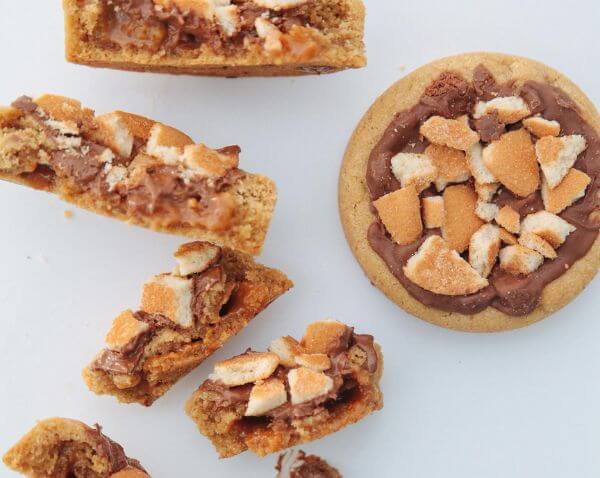 Phone Number: 865-327-6797
Operating Hours: Monday-Saturday 10 AM – 7 PM
Thanks to its unimaginable and super irresistible allergy-friendly cookies, anyone can go (a little) crazy with Kooky Cookies. Everything's baked fresh every day. No artificial flavorings, colorings, or preservatives.
Kooky Cookies' gluten-free cookies might blow your mind with how delicious they are! One of the best choices on the menu is Twix.
Chocolate drizzle atop buttery shortbread with a pinch of salted caramel and brown sugar vanilla dough below.
You can also get fan favorites like the Chocolate Chunk or Strawberry Lemonade to give you that familiar feeling of eating your usual cookie.
Chocolate Chunk
Strawberry Lemonade
Salted Caramel
Sticky Dirt
Chocolate Hazelnut
Campfire
Muddy Buddies
Birthday Cake Cookie
Coconutty
Twix
Strawberry Smores
Grasshopper
Butter Pecan
Red(Less) Velvet
Blueberry Cheesecake
FIND MORE: Gluten-Free Options at Caribou Coffee
---
6. Inny's Bake Shop
Address: 2004 E Magnolia Avenue Knoxville, TN 37917
Website: https://www.innysbakeshop.com/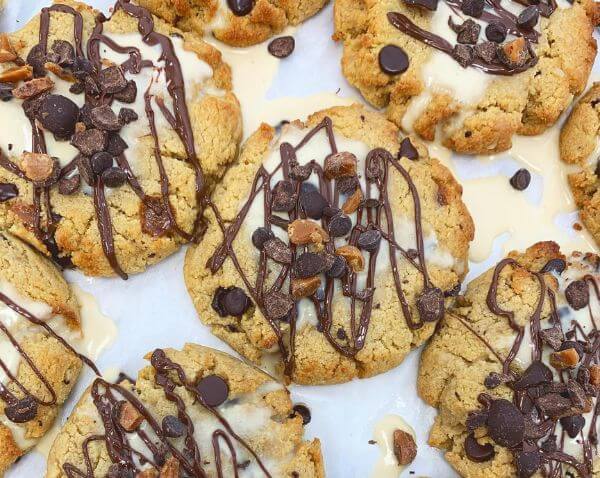 It's normal to be a die-hard sweet tooth while being health conscious at the same time. We know, this can be pretty hard! To make things a little easier for you, we're introducing Inny's Bake Shop.
A gluten-free bakery in Knoxville, Tennessee, where all items are gluten-free, sugar-free, and low-carb.
Aside from a wide range of gluten-free bread mixes for your pantry, Inny's has also made lots of keto custom cakes in the past, which you, too, can savor.
There's the Italian Cream Cake, Chocolate Fudge Cake with rich chocolate icing, Vanilla Sprinkles Birthday Cake, and more.
Custom Cakes
Keto Cookie Cake with Vanilla Cake and Buttercream Frosting
Keto Italian Cream Cake
Keto Red Velvet Cake with Cream Cheese Frosting
Keto Chocolate Fudge Cake with Chocolate Icing
Keto Peanut Butter Chocolate Cake
Keto Vanilla Sprinkles Birthday Cake
Keto Cookie Cake
Keto Red Velvet Sheet Cake
Keto Assorted Cupcakes
Keto Chocolate Ganache Cupcakes Topped with Keto Chocolate-Covered Strawberries
Keto Ghirardelli Cacao Custom Cake
Bakery-Tested Mixes
Focaccia Bread Mix
Golden Milk Mix
Superfood Bagel Baking Mix
Cinnamon Vanilla Donut/Sweet Bread Mix
Fluffy Pancake and Waffle Mix
Inny's Secret Shortbread Crust/Cookie Mix
Cheddar Herb Biscuit Mix
Inny's Hot Cocoa
---
7. Nothing Bundt Cakes
Address: 5300 Kingston Pike, Knoxville, TN 37919
Website: https://www.nothingbundtcakes.com/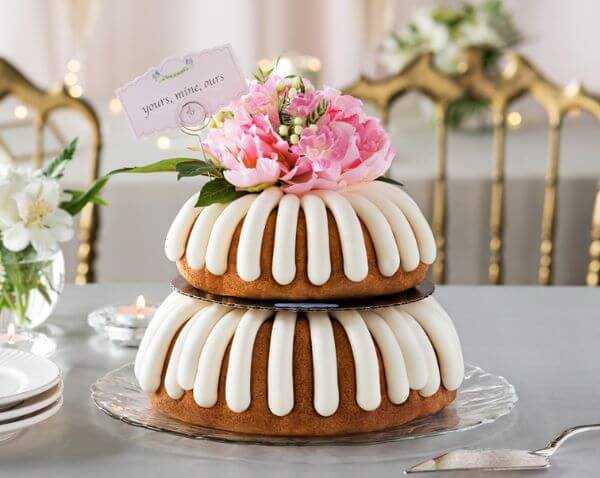 Phone Number: 865-745-0800
Operating Hours: Monday-Wednesday, Saturday 9 AM – 6 PM Thursday-Friday 9 AM – 7 PM
Who says cakes are just for special events? You can definitely have a cake if you just feel like having one! And at Bundt Cakes, they got you covered.
There's a cake for any day of the year, whether you're just celebrating a baseball game win or satisfying a (random) cake craving.
It's the perfect spot if you're looking for gluten-free cakes in Knoxville. Although the only gluten-free cake flavor is Chocolate Chip Cookie, everything about it is surely enough to make you order immediately.
It's all you could love about a homemade chocolate chip cookie baked into a cake! All you need to do is to go through this list and pick which occasion you have in mind:
Note: Pick the Gluten-Free Chocolate Chip Cookie flavor
---
8. Cinnaholic
Address: 9450 South Northshore Drive Suite 106 Knoxville, TN 37922
Website: https://www.cinnaholicknoxville.com/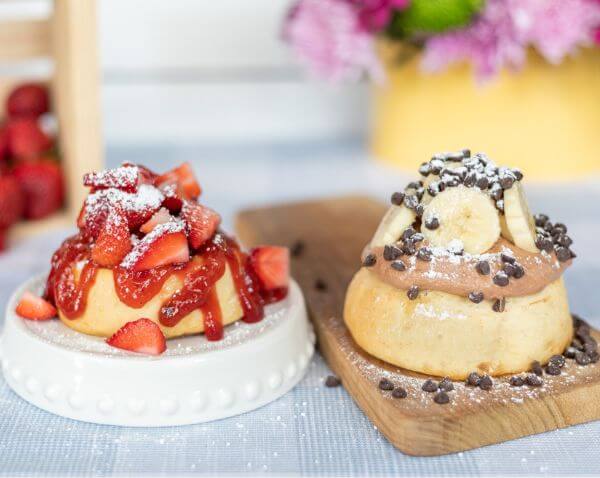 Phone Number: 865-247-5515
Operating Hours: Monday-Thursday 8 AM – 9 PM, Friday-Saturday 8 AM – 10 PM, Sunday 12 PM – 6 PM
You may know Cinnaholic as a gourmet cinnamon roll bakery. Surprisingly, it also has unique gluten-free options that could surprise your senses.
These options aren't your usual gluten-free pastries, BTW. Cinnaholic Knoxville uses loads of fruits and sweets to curb your gluten-free experience to something new.
Not A Roll – Cinnaholic's gluten-free alternative. Your choice of apple or banana topped with frosting and toppings. (Avoid these toppings: brownie bites, caramel sauce, chocolate chip cookie bites, cinadoodle cookie bites, cookie dough, graham cookies, Oreo cookies, pie crumble, pretzels)
Fruit Tray – a gluten-friendly option for all. Seasonal fresh fruit tray served with frosting or dairy-free yogurt. (Has a prep time of 24 hours)
---
9. The Donut Theory
Address: 333 W Depot Ave, Knoxville, TN 37917
Website: https://www.instagram.com/thedonuttheory/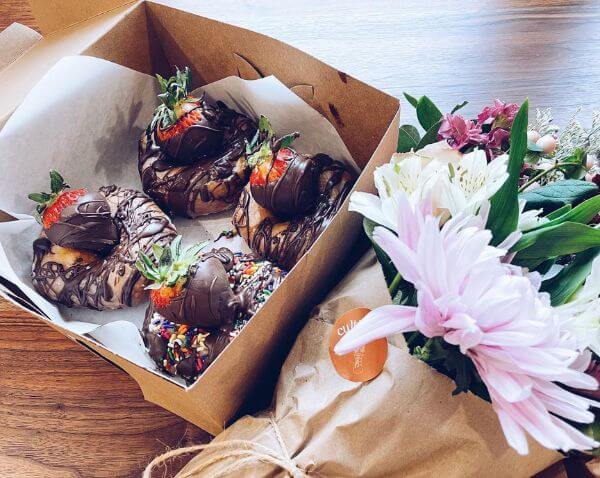 Phone Number: 865-315-7690
Nothing beats the perfect combo of a dessert with a savory side. What if we told you Knoxville's only exclusively gluten-free donut shop also serves gluten-free chicken?
Yup. It's as good as it really sounds. Besides having lots of delicious flavors available daily, you can get gluten-free chicken and some jalapeno slaw. Best part?
They're all gluten-free. Just give them a visit down at Marble City Market when you can!
Note: Flavors vary daily. Here are some of their donut flavors:
Chocolate Cherry
Butter And Salt
Cookies And Cream
Classic
Strawberry Sprinkle
Parent Trap
Vanilla Sprinkle
Tiger Strip (Chocolate Orange)
Cherry Limeade
Chicken Tenders – served with your choice of dipping sauce.
Jalapeno Slaw
---
10. Frussie's Deli & Bakery
Address: 1807 Cedardale Lane Knoxville, TN 37932
Website: https://frussiesdeli.square.site/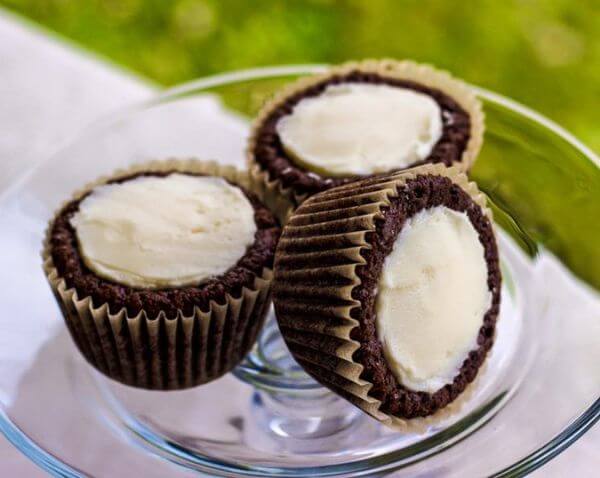 Phone Number: 865-621-4008
Established in 1986, Frussie's Deli is Knoxville's timeless premier deli food truck offering many gluten-free foods in Knoxville. You can spot them in their chevy custom food truck strolling around the streets of Knoxville.
Give them a follow on Instagram or Facebook to know where Frussie's truck is!
Note: You can get a greater view of the menu in person. Always let them know of your gluten-free preference.
Tuna Salad Sandwich
Italian Sub
Roast Beef Deluxe
---
11. Ham'n Goodys
Address: 314 S Northshore Dr. Knoxville, TN 37919
Website: https://hamngoodys.com/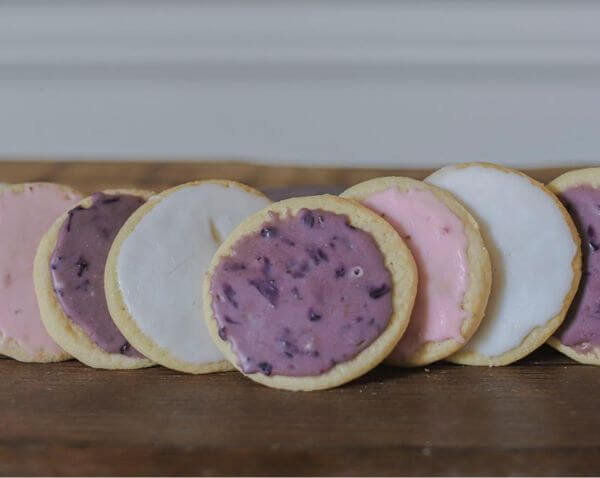 Phone Number: 865-584-2246
Operating Hours: Monday-Saturday 8 AM – 5 PM
Ham'n Goodys is more than just your gluten-free bakery in Knoxville, serving up delish gluten-free pastries. It's also a hot spot for delicious and filling meals from breakfast to lunch.
Luckily, you can get a sandwich served on either a lettuce wrap or gluten-free bread. There's also a nice selection of gluten-free treats to satisfy your sweet tooth.
Note: Sandwiches can be served either on gluten-free bread or lettuce wrap.
Bakery
Gluten-Free Cookies
Gluten-Free Red Velvet Cupcakes
Breakfast sandwiches
Ham, egg, and cheese
Bacon, egg, and cheese
Turkey sausage, egg, and cheese
Classic cold sandwiches – with chips and dill pickle. Prepared with lettuce 'n tomato, mayo, and spicy brown mustard.
Ham
Roasted Turkey
Smoked Turkey
BLT
Roast Beef
Corned Beef
Cold Salad Sandwiches – with chips and a sweet pickle. Prepared with lettuce and tomato.
Chicken Salad
Ham Salad
Pimento Cheese
Specialty Sandwiches – with chips and a dill pickle. Ask for the gluten-free bread option.
Reuben
Kil-Roy
The TBC
Cedar Bluff Turkey 'N Cheese
Northshore Ham 'N Cheese
Triple Grilled Cheese 'N Bacon
Chicken Riz
BLT 'N Pimento Cheese
Chicken Black Jack
Veggie Black Jack
Cisco
Knox-Philly
Soups
Vegetarian Vegetable
Ham 'N Bean
Classic Salads – do not get the croutons. Crisp lettuce, tomato, and shredded cheddar cheese served with one meat option: ham, turkey, smoked turkey, chicken salad, turkey salad, ham salad, grilled chicken breast.
---
12. Everything Iced Cakes & Creamery
Address: 5306 N Middlebrook Pike Knoxville, TN 37921
Website: https://www.everythingicedbakery.com/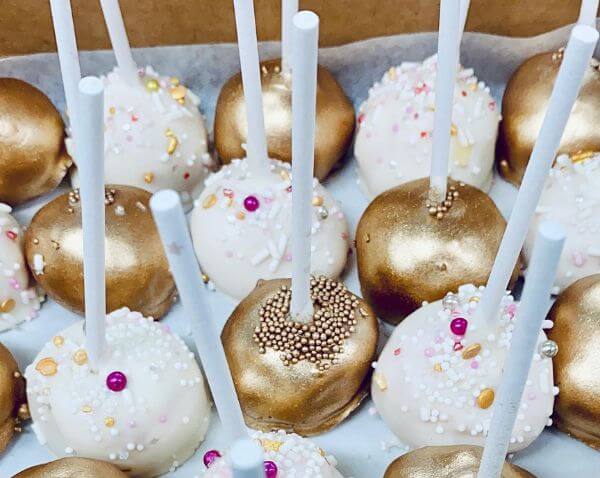 Phone Number: 865-200-5935
Operating Hours: Tuesday-Thursday 9 AM – 5:30 PM, Friday 9 AM – 6 PM, Saturday 9 AM – 12 PM
Everything Iced is your bakery specializing in gourmet cupcakes and custom cakes. You can enjoy a handful of gluten-free cupcakes while in Knoxville or have a one-of-a-kind custom cake ready for your celebration.
Cupcakes
Gluten-Free Chocolate Cupcake
Gluten-Free Vanilla Cupcake
Custom Cakes – additional charge for the gluten-free option