Have you ever walked out of a grocery store with full-on disappointment because there were hardly any gluten-free treats?
Don't worry. You're not alone on this one. Finding desserts is definitely one of the hardest things to go through when starting a gluten-free diet.
But if you think finding a place with gluten-free baked treats is impossible, think again.
Many bakeries nowadays cater to gluten sensitive visitors more than you think. From gluten-free muffins to chewy cookies, Los Angeles indeed houses lots of gluten-free and vegan bakeries with great choices.
We're talking big ice cream cakes here, not just the usual dry cupcakes!
Of course, we listed down some of the best gluten-free bakeries in Los Angeles, so you don't have to. Be sure to give them a visit when possible!
Note: While we used our best judgment based on available information online, there can be some modifications without prior knowledge. Information such as ingredients, recipes, locations, and preparation may change.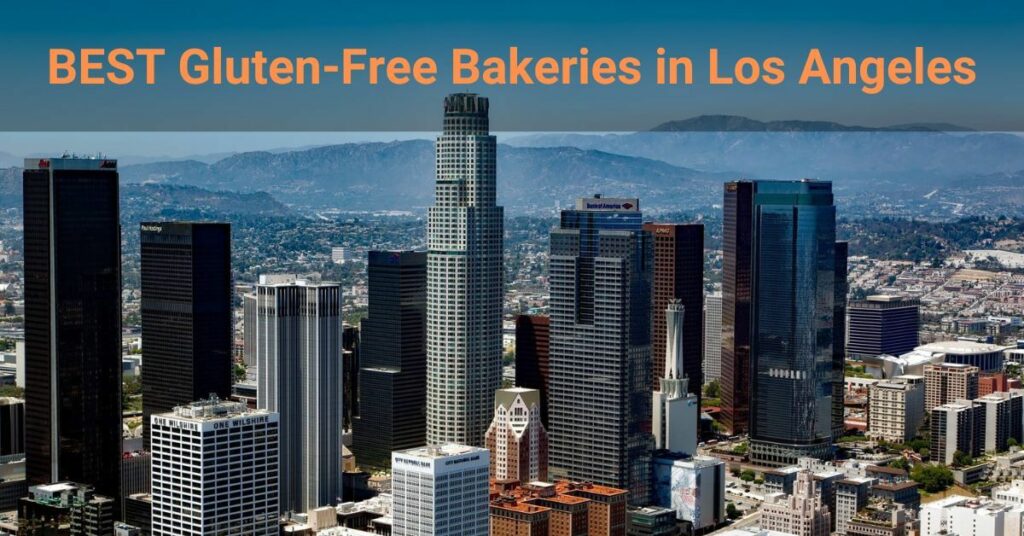 This post may contain affiliate links, which help keep this content free. (Full disclosure)
1. Cake Girl
Address: 2100 E 1st Street Los Angeles, CA 90033 (Inside St Louis Drug Co.)
Website: https://www.hellocakegirl.com/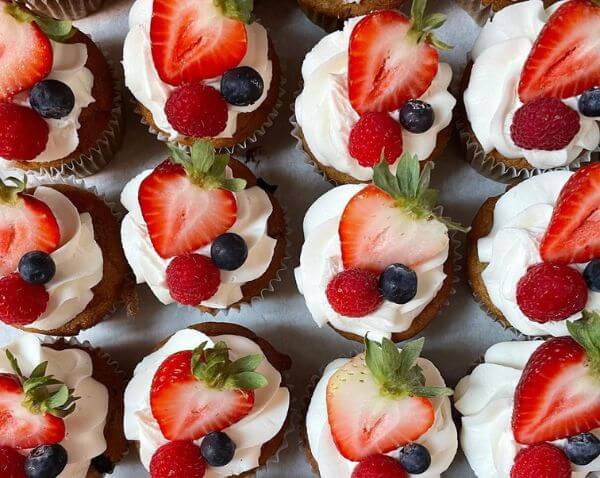 Phone Number: 323-305-4623
Operating Hours: Monday-Saturday 10:30 AM – 6:00 PM, Closed on Sundays
Cake Girl is your allergy-friendly bakeshop specializing in all things sweet. Treat yourself, from gluten-free cupcakes, custom cakes, and donuts to brownies and cookies.
You have nothing to worry about because Cake Girl is a 100% dedicated gluten-free kitchen. It's totally getting known as one of the best gluten-free and vegan bakeries in Los Angeles! Choose from these sweet treats:
Cupcakes
Vanilla Sprinkle
Cookies n' Cream
Strawberry Churro
Chocolate Sprinkle
Cream Filled
Chocolate Coconut
Matcha Strawberry
Gansito Inspired Cupcake (Thursday-Saturday)
Cupcake of the Month
Baked Donuts
Vanilla Sprinkle Donut
Churro Donut
Churro Donut with Chocolate Donut
Hibiscus Lemon Donut
Matcha Cake Donut
Strawberry Sprinkle Donut
Chocolate Cake Donut
Cookies & More
Chocolate Chip Cookie
Oatmeal Cookie
Cinnamon Crumb Coffee Cake
Brownie
Cheeze Tomato Square
Cheeze Kale Square
Daily Cakes
Designs and options rotate occasionally. Includes a piped message.
6" Vanilla Cake
6" Chocolate Cake
Custom Cakes
Vanilla
Chocolate
Marble
Coconut
Matcha Green Tea
---
2. ReMixed Bakery
Address: Los Angeles, CA 90036
Website: https://www.remixedbakery.com/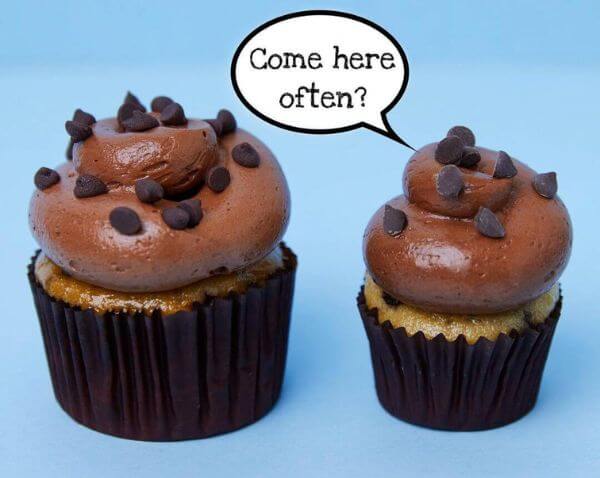 Phone Number: 323-591-2307
Isn't it great to find a shop that has a nice, inclusive menu? At ReMixed Bakery, say goodbye to your dietary restrictions because everyone can get a donut. Whether you're gluten sensitive, Paleo, or vegan.
The shop definitely has one of the best gluten-free pastries in Los Angeles! Note that all treats on the menu are gluten-free, even if they're Paleo or Vegan. Here are some of your choices:
Chocolate Cake
Caramel Cake
Vanilla Cake
Chocolate Chip Cake
Chocolate Cupcake
Chocolate Chip Cupcake
Vanilla Cupcake
Caramel Cupcake
Strawberry Shortcake Cupcake
Mini Nutella Pop! Tarts
Mini Strawberry Pop! Tarts
Paleo Strawberry Shortcake
Vegan O.G Cupcakes
Vegan Cookie Monsters
---
3. The Good, Good Vegan Kitchen + Bakeshop
Address: 4871 Santa Monica Blvd. Los Angeles, CA 90029
Website: https://thegoodgoodla.com/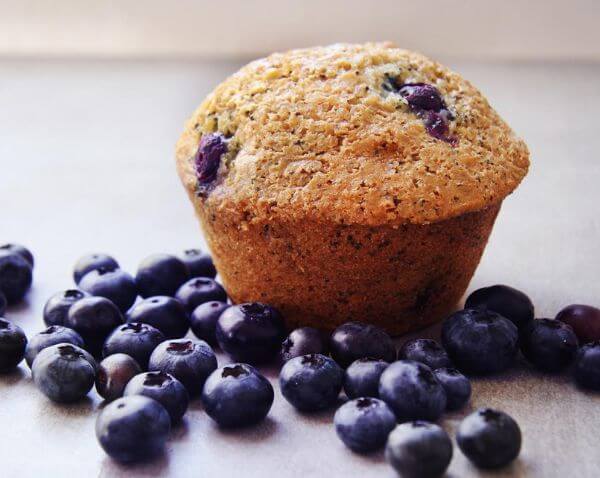 Phone Number: 323-570-0498
Operating Hours: Tuesday-Friday 9:00 AM – 3:00 PM, Saturday-Sunday 9:00 AM – 5:00 PM, Closed on Mondays
Fulfill your savory cravings at this bakery located in Santa Monica, Los Angeles. The Good, Good Vegan Kitchen + Bakeshop ensures that every bite takes you on an exciting, flavorful ride.
Of course, this vegan bakery also has delish treats for our gluten-sensitive diners. After all, they want to be fully responsible for your vegan and gluten-free cravings!
Bakeshop
Custom Vegan Cake (+ $10 if gluten-free)
6 Vegan Cupcakes (+ $6 if gluten-free)
Orange Chia Loaf
Vegan Blueberry Crumble Pie (request for a gluten-free crust)
Gluten-Free Roasted Banana Chocolate Chip Muffin
Gluten-Free Banana Chia Almond Muffin with Currants
Banana Nut Bread
Good Food, On Bread
Request for the gluten-free bread option.
Avocado Adventures
Pita Stuffed Meat & Potatoes
Sides
request for the gluten-free bread option (when possible)
Avocado Cilantro Spread + Bread
House Turmeric Hummus + Bread
Baba Ghanoush + Bread
Crispy Baked Scallion Potatoes
Avocado Slices
Fresh Fruit
---
FIND MORE: Gluten-Free Options at A&W
---
4. Cake Monkey
Address: 7807 Beverly Boulevard Los Angeles 90036
Website: https://www.cakemonkey.com/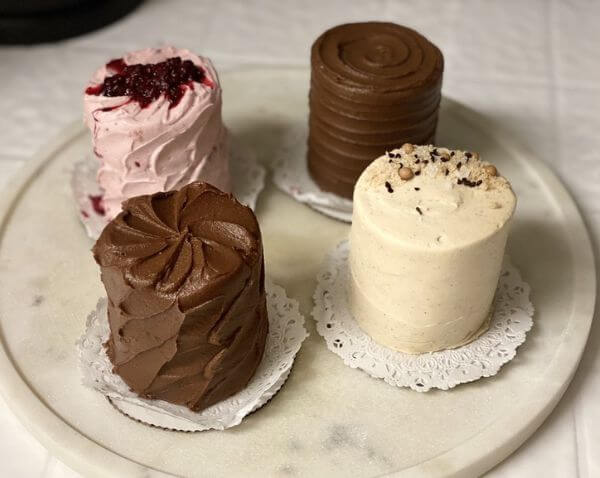 Phone Number: 323-932-1142
Operating Hours: Monday-Sunday 9:00 AM – 6:00 PM
What started as a tiny custom order business in a home kitchen now operates over 80 shops throughout Southern California. Thanks to Lisa Olin's skills and passion for cake and snacks, Cake Monkey was born.
This little shop by Beverly Boulevard has one of the best selections of gluten-free cakes in Los Angeles. Cake Monkey also has a unique item called Cakewich, a cake sandwich. It's filled with buttercream depending on your chosen flavor.
Whether you're looking for something minty, sweet, or tangy—Cake Monkey has it all for you. Here are some of its best gluten-free baked goodies:
Birthday Cake Cakewich – vanilla cake sandwich filled with pink vanilla buttercream, coated with pink white chocolate and rainbow sprinkles.
Mint Chip Cakewich – chocolate brown butter cake filled with mint chocolate chop buttercream, coated in bittersweet chocolate.
Mini Cakes – can be ordered in full size.
Black & White
Chocolate Caramel
Coconut
Confetti
Huckleberry Forest
Lemon Custard
Mint Chocolate Chip
Must Love Chocolate
Pecan Dacquoise
The Classic
Triple Berry
Vanilla Gorilla
Chocolate Banana Bread (by the slice, mini loaf, or full-size loaf) – a fan favorite!
Mixed Berry Loaf – sour cream cake with a mixed berry swirl. Topped with crumble.
Wake Monkey – a flourless chocolate pecan sandwich cookie filled with coffee buttercream.
Mixed Berry Muffin – sour cream batter with blackberries, blueberries, and raspberries. Topped with crumble.
Summer Camp Chip – made with caramelized rice krispies, dark chocolate chips, and marshmallows.
Tangerine Cake – tangerine almond cake drizzled with a tangerine glaze.
Chocolate Cake Pudding Pie – soaked in chocolate custard with marbled whipped cream.
Address: 1529 Griffith Park Blvd, Los Angeles, 90026
---
5. Breadblok
Website: https://breadblok.com/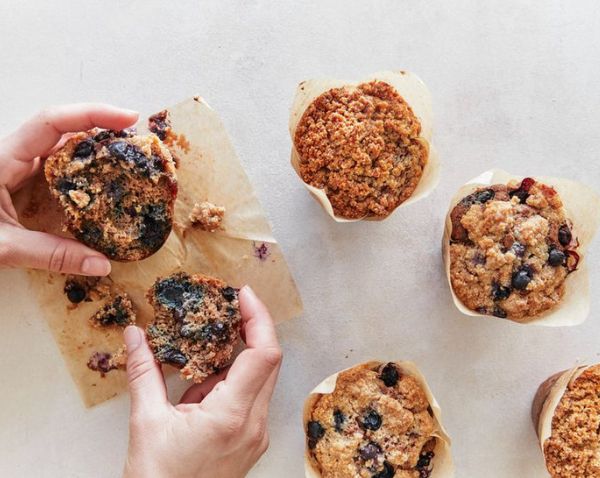 Phone Number: 323-570-0498
Operating Hours: Monday-Sunday 7:00 AM – 7:00 PM
Can't seem to spot a decent gluten-free croissant or sourdough bread in Los Angeles? Look no further. Breadblok has it all for everyone, including vegan and gluten sensitive customers.
Breadblok boasts its artisan bread and pastries for everyone without sacrificing taste.
You'd be happy to learn that the menu uses a vast source of 100% organic, gluten-free ingredients. Coconut, buckwheat, almond, chia, and fresh seasonal produce. Have a taste of their finest bread and pastries:
Breads
Brioche
Buckwheat Sourdough
Caraway
Challah
Chestnut Sourdough
Herbed Focaccia
Olive Bread
Whole Grain Loaf
Sourdough Baguette
Teacakes
Banana Bread
Buckwheat Pumpkin Bread
Pastries
Croissant
Almond Croissant
Pain au Chocolat
Prosciutto Gruyere Croissant
Chocolate Éclair
Coffee Éclair
Chocolate Brioche Donut
Raspberry Beignet
Vanilla Beignet
Cookies
Brown Butter Chocolate Chip Cookie
Peanut Butter Cookie
Others
Blueberry Scone
Pumpkin Muffin with Maple Streusel
Honey Lavender Cake
Lemon Meringue
Mixed Berry Mascarpone
Kitchen – everything is gluten-free! From breakfast, lunch, to salads.
RECOMMENDED: Round Table Pizza Gluten-free Menu
---
6. Rising Hearts Bakery
Address: 10836 Washington Blvd, Culver City, Los Angeles 90232
Website: https://www.risingheartsbakerystore.com/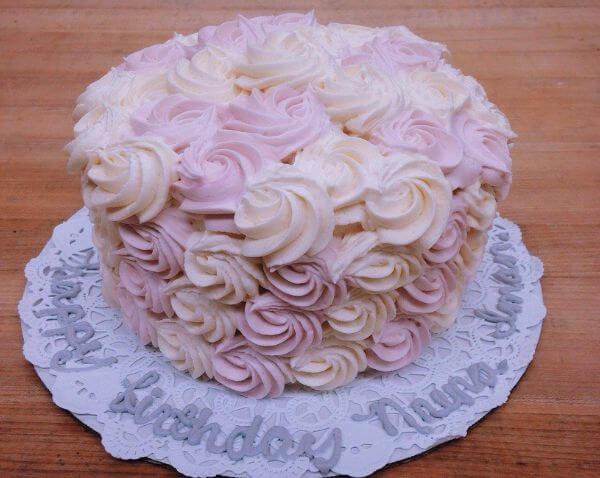 Phone Number: 310-815-1800
Operating Hours: Monday-Saturday 10:00 AM – 6:00 PM, Closed on Sundays
Yup. You might feel your heart rise (literally) from too much happiness, thanks to this bakery. The shop features one of the widest gluten-free bread choices in Los Angeles that visitors just can't get enough of.
There's always something for every occasion—a bagel, muffin, breadstick, or even just a plain bread loaf.
Loaves
Brioche Loaf
Country White Loaf
Focaccia
Millet Loaf
Oat Loaf
Pumpernickel Loaf
Baguettes and Buns
Baguette
Hamburger Buns
Hotdog Buns
Rosemary & Garlic Ciabatta
Sandwich Rolls
Sorghum Baguette
Bagels
Everything Bagel
Onion
Sesame
Pumpernickel
Cinnamon Raisin
Plain
Breadstick
Plain
Rosemary Garlic
Pizza Crust
Muffins and Scones
Apple Pie Scones
Blueberry Scones
Apple Oat Muffins
Banana Nut Muffin
Blueberry Muffins
Carrot Muffins
Pumpkin Muffins
Sweet Potato Muffins
Granola
Granola
Oat Loaf Mix
Pancake Mix
Desserts
Blondies
Brownies
Cookies and Chocolate Chip
Kitchen Sink Cookies
Lemon Cookies
Molasses Cookies
Oatmeal Coconut Cookies
Oatmeal Raisin Cookies
Snicker Doodle Cookies
READ MORE: BEST Gluten-Free Bakeries in Rochester, NY
---
7. Karma Baker
Address: 1145 Lindero Cyn Rd Suite D3 Westlake Village, CA 91362
Website: https://karmabaker.com/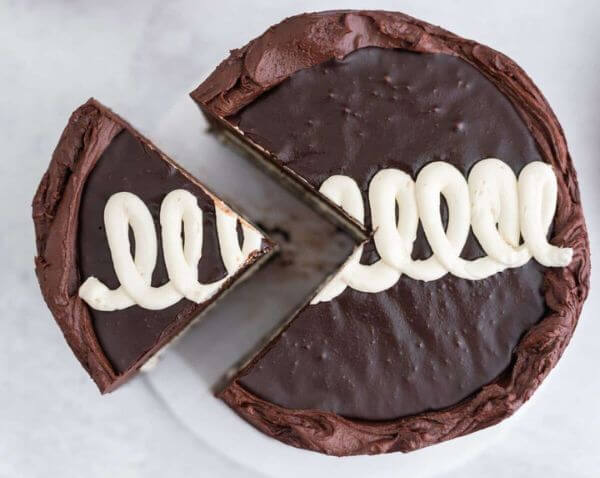 Phone Number: 742-222-7379
Operating Hours: Monday-Friday 10:00 AM – 5:00 PM, Saturday 10:00 AM – 5:00 PM, Closed on Sundays
Looking for a decent, custom gluten-free cake for special occasions can be quite hard. Well, not at Karma Baker. This gluten-free bakery serves up some of the best cakes anyone in Los Angeles can find!
You won't even remember they're vegan AND gluten-free.
Here are some cakes you can order for your next event: Cream Tart Cakes – can be done in Cake & Frosting or Cookie Crust & Pastry Cream.
Wedding Cakes – stacked and tiered.
Signature Cakes
Confetti Cream Cake
Red Velvet Sweetheart's Cake
Banana Nutella Cake
Brownie Cake
Chocolate Covered Strawberry Cake
Easter Cake
Lemon Raspberry Cake
Luscious Lemon Cake
Rainbow Pride Cake
Snickerzzz Cake
Strawberry Éclair Crunch Cake
Vanilla Raspberry Cake
Carrot Cake
Chocolate Donut Cake
Double Chocolate Fudge Cake
Chocolate Caramel Marble Cake
Chocolate Karma Cake
Cookies N' Crème Cake
Flourless Chocolate Cake
Mother's Day Caramel Marble Cake
Pie Cake
Pumpkin Spice Cake
Berries N' Cream Cake
Pineapple Coconut Cake
Vanilla Bean Cream Cake
Chocolate Heart Cake
Red Velvet Heart Cake
Cinnamon Pecan Coffee Cake
Cinnamon Pecan Coffee Cake Mini
Chocolate Bundt Cake
All other cookies, cupcake jars, cupcakes, brownies, donuts, and pastries on the menu are gluten-free!
---
8. Twice Baked Gluten-Free Baking Company
Address: 8185 E Wardlow Rd. Long Beach, Ca 90809
Website: https://twice-baked.com/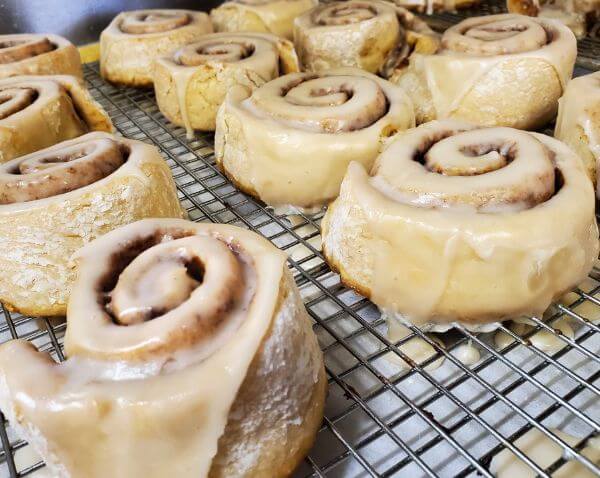 Phone Number: 562-343-5715
Operating Hours: Tuesday-Saturday 11:00 AM – 6:00 PM, Closed on Sunday-Monday
What sets Twice Baked apart from other bakeries in Los Angeles is dedicated gluten-free kitchen. For that, we're giving Twice Baked two thumbs-up for ensuring no cross-contamination concern in its bakery. Sigh of relief, huh?
Besides that, this awesome gluten-free bakery also has keto and low carb options on the menu for those looking for a healthier option. Anyone in Los Angeles will totally enjoy Twice Baked's yummy treats.
(Note: regular items on the menu may vary every day)
Cookies
Sugar Cookies
Jam Thumbprints
Oatmeal Raisin
Snickerdoodles
Pecan Snowball
Smores Cookies
Circus Animal
Keto/Sugar-Free/Low Carb
Chocolate Chip or Snickerdoodle Cookies
Assorted Muffins
Cheesecake Bars
Orange Almond Cake with Cream Cheese Frost
Flourless Almond Chocolate Cake
Bars
Lemon Bar
Magic Bar
Maple Blondies or Brownies
Coffee Cakes/Mini Loaves
Pecan Crumble
Vegan Banana
Vegan Very Berry Coffee Cake
Bundt Cakes
Vegan Chocolate Heaven
Lemon Blueberry
Cheesecakes
New York
Cookies N' Cream
Caramel Praline (not nut-free)
Pastries
Rugalach (Apricot with Coconut or Raspberry with Chocolate Chip)
Coconut Macaroon Chocolate Dipped
Cinnamon Rolls
Croissant
Turnovers (Savory or Fruit)
Almond Bearclaws
Scones
Raised Donuts
Apple Fritters
Vegan Cake Donut Holes
Vegan Churros
Breads/Pizza Crust
Vegan Basil & Garlic
Plain Pizza Crust
Sourdough Bun
Vegan Artisan Bread
Bagels (Everything or Vegan)
Brioche Buns
Challah
---
9. Eric McKenna's Bakery
Address: 236 N Larchmont Boulevard, Los Angeles 90004
Website: https://www.erinmckennasbakery.com/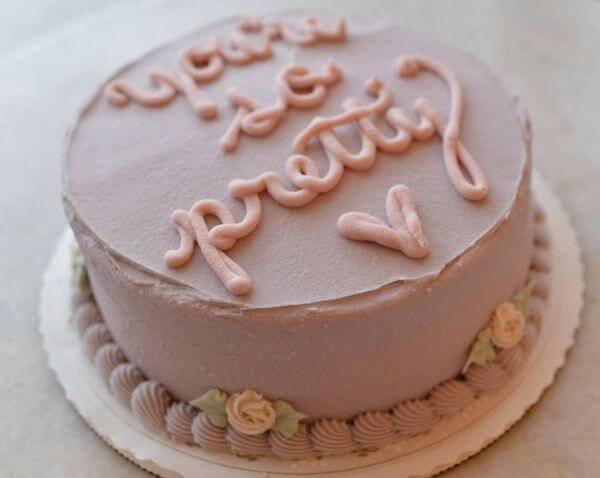 Phone Number: 323-463-2023
Operating Hours: Monday-Sunday 8:00 AM – 8:00 PM
Baking since 2005, Eric McKenna's bakery has always focused on serving the underserved: people with food sensitivities. After 17 years, we can say that the bakery has been successful with its goal to make eating vegan and gluten-free fun!
It wouldn't be one of Los Angeles' longest standing gluten-free bakeries without a reason, right?
The greatest hits on the menu ensure that everything is "always vegan, gluten-free, kosher, and delicious." Treat your palate by getting a sweet treat after eating something savory (or even vice versa!)
Sweet
Donut
Cupcake
Teacake
Cinnamon Roll
Savory
Veggie Bomb
Jalapeño Cheddar Biscuit
Chocolate Chip Cookie
Cookie Sandwich
Brownie Bites
Crumb Cake
Thin Mint Cookies
Boxed Baking Mix (Brownie, Chocolate Chip Cookie + Vanilla Cake Mix)
Tiramisu
Strawberry Shortcake
'It's My Birthday!' Cake Slice
Bagel (Plain or Everything)
Custom Cakes
---
10. Fonuts
Address: 8104 West 3rd Street, Los Angeles 90048
Website: https://fonuts.com/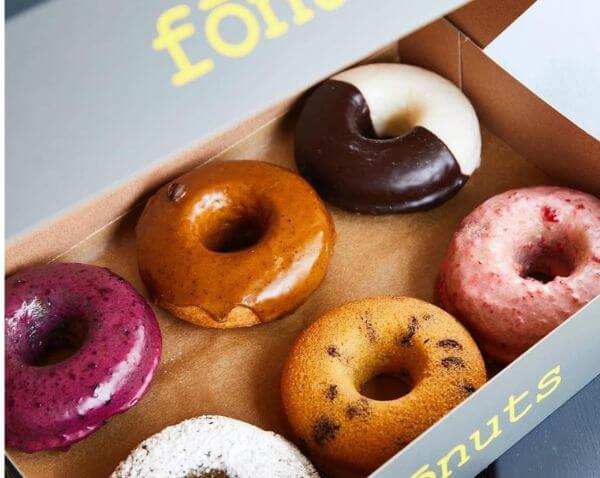 Phone Number: 323-592-3075
Operating Hours: Tuesday-Sunday, 8:00 AM – 2:00 PM
Nope. Not a typo. Fonuts is the home to Los Angeles' enlightened, gluten-free donuts that are always baked, never fried.
Fonut means "a faux donut." While owner Nancy Truman has made a few tweaks here and there to craft 100% gluten-free donuts, the rich taste remains the same.
You may even find Fonuts as a healthier, better-for-you option the next time you visit LA!
Here are some of fonuts flavors you can enjoy: (Note: all items contain almond flour)
Olive Oil Raspberry
Peanut Butter Chocolate
Black & White
Blueberry Early Grey
Strawberry Shortcake
Churro
Banana Chocolate
Vanilla Latte
Vanilla
Double Chocolate
Lemon
Dark Maple
Chocolate Chip Cookie
---
11. Kirari West
Address: 707 N Pacific Coast Highway, Redondo Beach 90277
Website: https://www.kirariwest.com/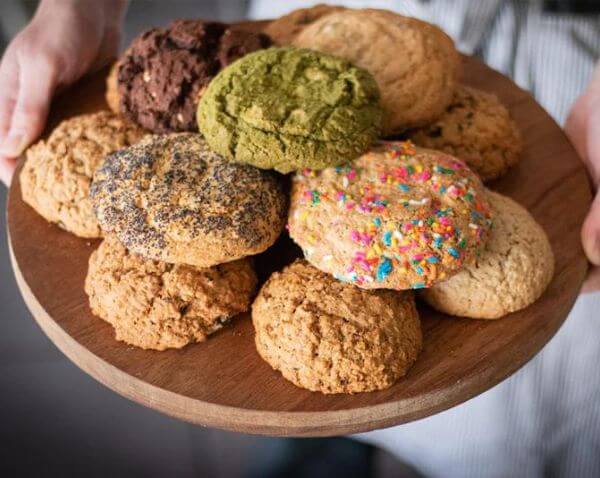 Phone Number: 310-376-5313
Operating Hours: Monday-Friday 7:00 AM – 4:00 PM, Sunday-Saturday 8:00 AM – 4:00 PM
It's true that most bakeries are leaning more to the sweet side of gluten-free baking. But that's not the case for Kirari West. This shop has about everything to satisfy your gluten-free savory cravings.
Tracing its roots back in Japan, Kirari West was the first store in Fukushima to offer non-wheat pastries. In the US, its delicious, gluten-free bread and pastries are just as loved by the people of Los Angeles.
The family behind this bakery uses quality rice flour as a substitute for wheat. From scones, muffins, and paninis to French toast and cookies.
Baked Goods
Muffin
Blueberry Scone
Vegan Brownie with Raspberry
Almond Cookie
Vegan Chocolate Chip Cookie
Snowball Cookie
Bread
Almond Brioche
Brioche Au Chocolat
Loaf
Panini Bread
Bun
Cinnamon Custard Brioche
Egg Melt Breakfast Sandwich
Original
Turkey
Bacon Chipotle
Veggie
Toast
Avocado Toast
Mozzarella Bacon Toast
Double Berry French Toast
Banana Nutella French Toast
Savory Pastry
Manhattan
Quiche Of the Day
Cheesy Bun with Ham
Panini
Turkey Pesto
Ham And Cheese
Turkey Avocado
Caprese
Grilled Cheese
Tuna Avocado
Turmeric Chicken Sandwich
The Club
Salad
Tuna Avocado Salad
Turmeric Chicken Salad
Kirari West Salad
Pastry
White Chocolate Strawberry Cheesecake
Blue Moon Cheesecake
Farmer's Apple Tart
Baked Fruit Tart
Dark Passion
Custard Puff
Vegan Strawberry Cheesecake
FIND MORE: Braum's Gluten-free Menu Items
---
12. Sinners and Saints
Address: 2547 Lincoln Boulevard, Venice 90291
Website: https://www.sinnersandsaintsdesserts.com/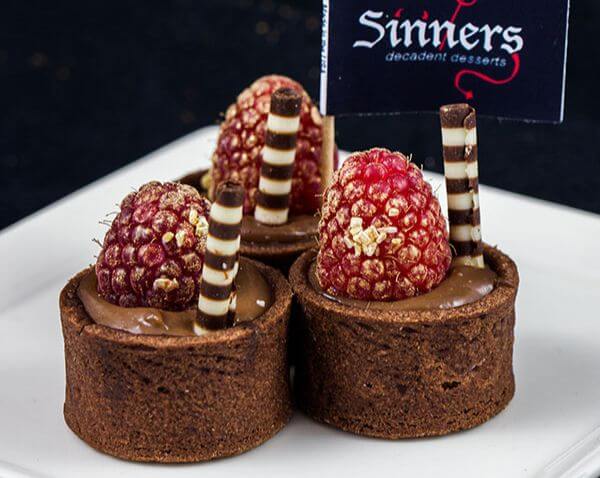 Phone Number: 310-970-2332
Operating Hours: Wednesday-Sunday 10:00 AM – 8:30 PM
Sinners and Saints gives gluten sensitive visitors a chance to be "saints" by giving them divine gluten-free treats. They believe anyone on a gluten-free diet should have the same desserts like everyone else without sacrificing the usual taste!
This gluten-free bakery in Los Angeles surely has a treat for our vegan readers, too! In fact, you can get cupcakes that are both gluten-free AND vegan. What's not to like?
Vanilla Crème Brulee
Banana Cream Tart
Blackberry Vanilla Tart
Chocolate Peanut Butter Cheesecake
Dairy-Free Pumpkin Chocolate Chip Loaf Slice
Flourless Chocolate Cake
Key Lime Pie
Mixed Berry Tart
Salted Caramel Cheesecake on Pretzel Crust
Tiramisu
Tres Leches Cake
Vegan Chocolate Coconut Cheesecake
White Chocolate Raspberry Cheesecake
Chocolate Grand Marnier Mousse
Chocolate Raspberry Cream Puff
Dairy-Free Lemon Bars
Dark Chocolate Cherry Brownie
Vegan Mocha Truffle
Vegan Caramel Cashew Bars
Vegan Chocolate Chip Cookie Dough Truffle
Vegan Coconut Crack Balls
Cupcakes
Red Velvet
Vanilla
Vegan Chocolate Peanut Butter
Vegan Vanilla Cinnamon
Strawberry Shortcake
Dairy-Free Chocolate
Vegan German Chocolate
Cookies
Chocolate Chip
Chocolate Dipped Peanut Butter
M&M
Peanut Butter Sandwich
Address: 2709 Santa Monica Boulevard, Santa Monica 90404
---
13. Coco Bakes
Website: https://cocobakesla.com/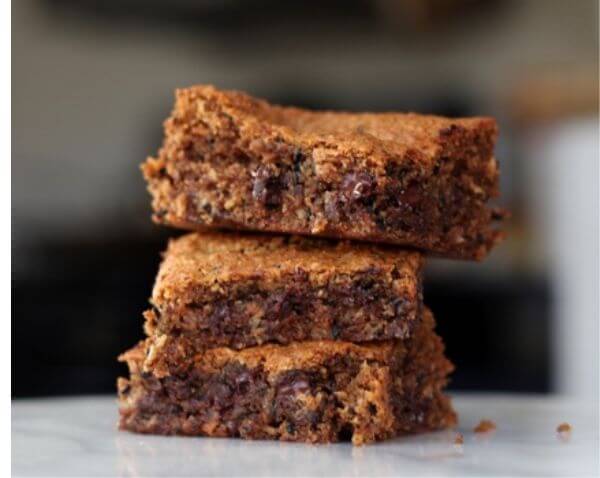 Phone Number: 310-261-2204
Operating Hours: Monday-Wednesday, 10:00 AM – 12:00 PM
Coco Bakes is the fruition of the owner's drive to create equally delicious and enjoyable treats after discovering her gluten intolerance.
Frankly, Coco did a great job at it! Other than features in big magazines, the shop has become a must-visit gluten-free bakery in Los Angeles.
The latest addition to the grand menu is the organic, vegan Espresso Caramel Cookie. As expected, many customers are very excited to add this to their long list of favorite breads.
Of course, you can also get your hands on Coco Bake's gluten-free goodies:
Bars & Cookies
Blondie
Salted Peanut Butter Chocolate Chip Cookie
Caramel Cookies
Snickerdoodle Peanut Butter Cookie
The Spice Cookie
Cookie Sampler
Espresso Cookie
The Cookie Mix
Bread
Sourdough Bread
Buns (Grain-Free)
Rosemary Olive Bread
Sinnamon Sugar Buns (Grain-Free)
Burger Buns (Grain-Free)
Fruit And Nut Bread
5 Seed Sourdough
Cinnamon + Date + Walnut Bun
Cakes
Poppy Seed Cake
Chocolate Olive Oil Loaf
Super Snacks
Matcha Granola
Chocolate Granola
---
14. Corner Bakery
Address: 801 S Figueroa Ste 150 Los Angeles 90017
Website: https://cornerbakerycafe.com/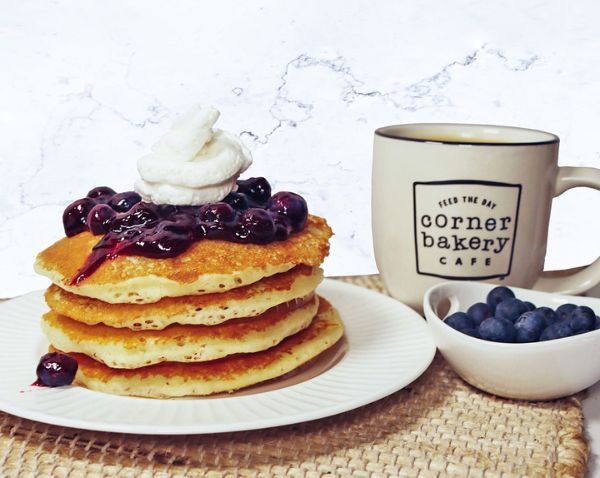 Phone Number: 213-239-0424
Operating Hours: Tuesday-Thursday 6:00 AM – 3:00 PM, Friday 7:30 AM – 3:00 PM
One of the hardest things to let go when going gluten-free is the convenience of deliveries. But not at Corner Bakery.
It's the perfect place to dine at from breakfast to dinner. You can have food delivered to your doorstep, too. With just a few changes, you can finally enjoy some of the usual meals you used to eat.
You can ask for a gluten friendly option at an additional charge. Here are some of your best options:
Breakfast Scramblers – order without toast.
All-American
Veggie
Anaheim
Bright Start – order oatmeals without the sweet crisp.
Apple & Banana Overnight Oats
Berry & Almond Overnight Oats
Fresh Berry Yogurt Parfait
Seasonal Fruit Medley
Oatmeal Topping: brown sugar, almonds, walnuts, dried cranberries, dried currants
Breakfast Sides
Bacon
Chicken Sausage
Breakfast Potatoes
Seasonal Fruit Medley
Entrée Salads – order without croutons (when possible)
Chopped
Southwest
Caesar
Harvest
Mixed Greens
Turkey Avocado Cobb
Sandwiches & Panini – order with a gluten friendly option.
Uptown Turkey Avocado Sandwich
Turkey Bacon Ham Stack Sandwich
BBLT Sandwich
Tomato Mozzarella Sandwich
Ham & Swiss Sandwich
Chicken Pesto Sandwich
Rustic Italian Panini
Club Panini
Chicken Pomodori Panini
Salad Dressings/Spreads
House Vinaigrette
Balsamic Vinaigrette
Avocado Ranch Dressing
Strawberry Vinaigrette
Caesar
Mayonnaise
Pesto Aioli
Dijon Mustard
Stoneground Mustard
Black Pepper Balsamic Aioili
Pesto Vinaigrette
Sides
CBC Chips
Carrot Sticks
Caesar Salad (order without croutons)
Mixed Greens Salad (order without croutons)
DC Chicken Salad
Albacore Tuna Salad
Seasonal Fruit Medley
---
15. Half Baked
Address: 1206 W. Burbank Boulevard, Burbank 91506
Website: https://www.halfbaked.co/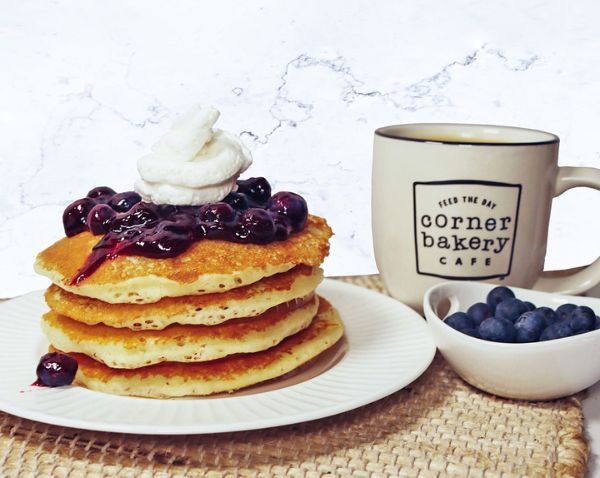 Phone Number: 818-433-7481
Operating Hours: Tuesday-Friday 10:00 AM – 6:00 PM, Saturday-Sunday 10:00 AM – 3:00 PM
Birthday right around the corner? Or are you just craving a rich, creamy cake? Either way, get your most awaited gluten-free cake fix at Half Baked in Burbank, Los Angeles!
What sets this apart from other bakeries is its Cake Decorating Kit. Customers get to design their cakes without worrying about their gluten sensitivity. Sounds fun? Totally.
But if you don't feel creative today, there are always pre-made cakes you can request to be made gluten-free (with an extra fee). Some flavors include Dulce de Leche and Salted Caramel.
Note: Don't forget to indicate "gluten-free" when asked about your dietary restrictions.
Death By Chocolate Cake
Golden Vanilla Cake
Old Fashioned Cake
Marble Cake
Strawberries & Cream Cake
Lavender Cake
Lemon Bliss Cake
Red Velvet Cake
Carrot Cake
Cookies & Cream Cake
Salted Caramel Cake
Dulce De Leche Cake
Chocolate Strawberry Cake
Mint Chocolate Cake
Peanut Butter Dream Cake
Neapolitan Cake
Sprinkle Funfetti Cake
S'mores Cake
---
16. Joy and Sweets
Address: 10818A Jefferson Boulevard, Culver City 90230
Website: https://www.joyandsweets.com/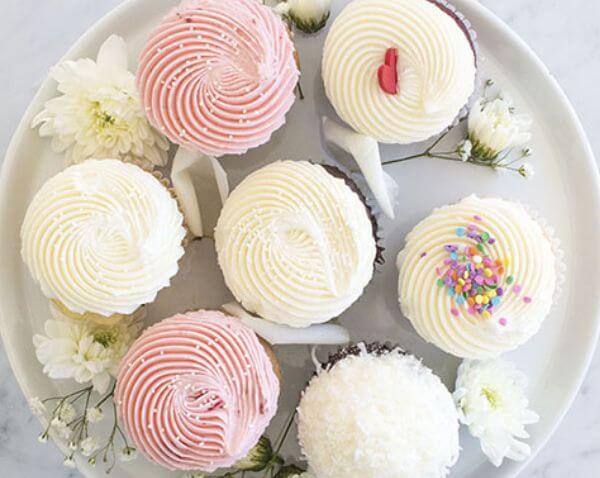 Phone Number: 310-730-5362
Operating Hours: Tuesday-Sunday 11:00 AM-5:00 PM
When's the last time you had a gluten-free cake pop? Can't remember? Then, Joy and Sweets should be your next destination.
This bakery makes one of the best gluten-free cupcakes, cake pops, and macarons in Los Angeles. Some customers say that its baked treats are so good, you won't remember they're gluten-free.
You can also give them a call if you need catering for an upcoming event. Joy and Sweets quite literally brings joy to any occasion.
French Macarons
Vanilla Bean
Chocolate
Strawberry
Pistachio
Lemon
Toasted Coconut
White Chocolate
Raspberry
Birthday Cake
Salted Caramel
Coffee
Snicker Doodle
Passion Fruit
Cupcakes
Vanilla Bean
Double Chocolate
Chocolate With Vanilla
Cookies & Cream
Strawberry
Lemon Lavender
Birthday Cake
Red Velvet
Carrot Cake
Peanut Buttercup
Cake Pops
Red Velvet
Birthday Cake
Lemon
Strawberry
Chocolate
---
17. Sweet Laurel Bakery
Address: 15279 Sunset Boulevard, Pacific Palisades 90272
Website: https://sweetlaurel.com/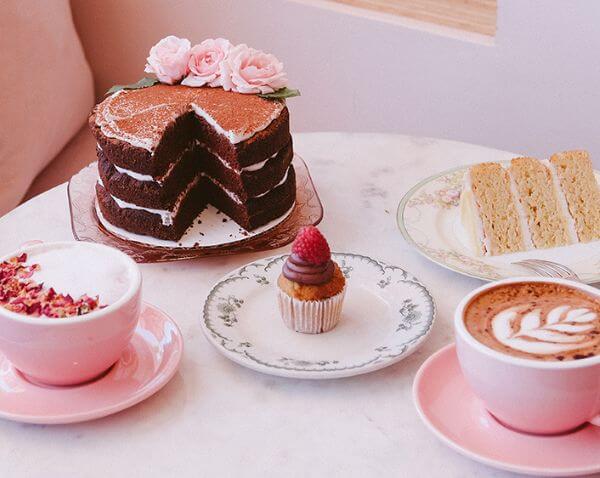 Phone Number: 310-442-2722
Operating Hours: Monday-Sunday 9:00 AM – 5:00 PM
Sweet Laurel Bakery is as sweet as it sounds. Wonder why? For one, it's a whole foods bakery that uses no weird stuff usually seen in gluten-free products.
Second, baked goodies on the menu are made with a body-positive perspective. It's all about loving your food you eat instead of punishing yourself for your cravings.
You'd be happy to know that everything on the menu has keto, vegan, and paleo varieties! We won't prolong your curiosity any longer. These are the sweetest, gluten-free options you can find at Sweet Laurel Bakery:
Vegan Blueberry Pie
Strawberry Rhubarb Pie
Chocolate Caramel Layer Cake
Mocha Cake
Chocolate Raspberry Layer Cake
Vegan Keto Cake
Carrot Cake
Nut-Free Birthday Cake
Lemon Coconut Cake
Vanilla Coconut Jam Cake
Ny Style Coffee Cake
Keto Brownies
Vegan Chocolate Chip Cookie
Keto Blueberry Muffin
Vegan Snickerdoodle Cookie
Double Chocolate Brownie
Fairy Cake
Vegan Chocolate Fairy Cake
Vegan Chocolate Chip Banana Bread
Lemon Poppyseed Muffin
Mini Muffins
Sweet Laurel Dozen
---
18. Leo's Superfood Vegan Café
Address: 8262 Louise Ave, Northridge 91325
Website: https://leossuperfood.com/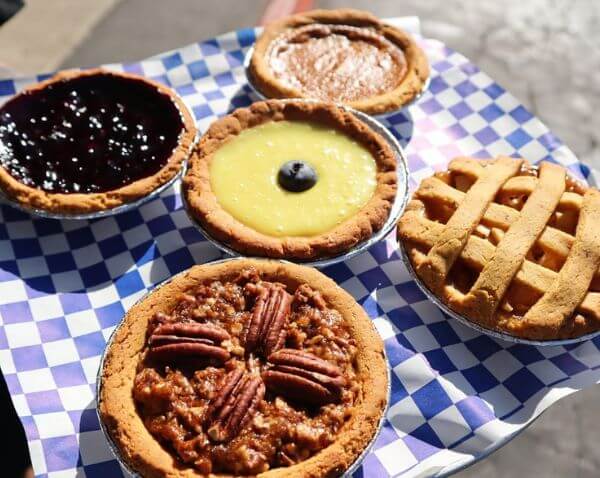 Phone Number: 818-938-9246
Operating Hours: Tuesday, Thursday-Saturday 9:00 AM – 5:00 PM Monday, Wednesday, Sunday 9:00 AM – 3:00 PM
You don't have to be vegan to love this 100% gluten-free café. That's what they say. If you want to prove it, go ahead and be their guest! Grab a bite of their super delectable baked goods and savory specials.
This vegan and gluten-free café-bakery in Northridge, Los Angeles, also has options for those on a keto or paleo diet.
There's a catering menu with 100% vegan and gluten-free dishes if you want to feed a whole bunch. It's truly a super bakery all in one package!
Brownies: Walnut Chocolate Chip
Celebration Cake
Chocolate Chip Almond Cookies
Cinnamon Raisin Bars
Ginger Turmeric Almond Cookies
Superfood Bread
Superfood Burger Buns
Superfood Chocolate Cake Slices with Hazelnuts
Superfood Dinner Rolls
---
19. Madame Shugah
Address: Smorgasburg, Los Angeles
Website: https://madameshugah.com/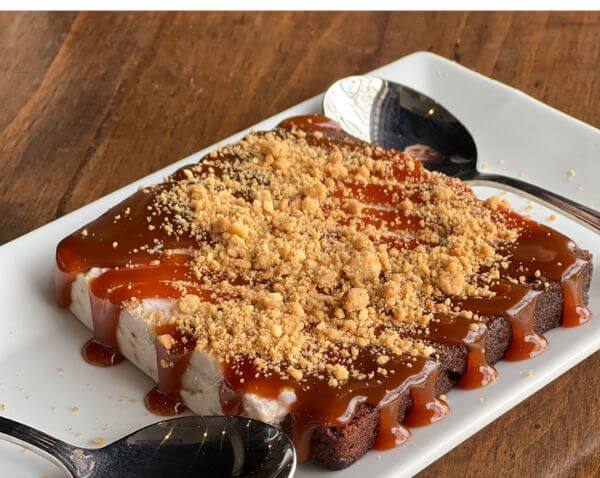 Operating Hours: Sunday 10:00 AM – 4:00 PM
Madame Shugah is one of the best places to visit in Los Angeles when you're craving a gluten-free, vegan ice cream cake.
You can spot her at Smorgasburg every Sunday, waiting to serve up some mouthwatering treats for everyone to enjoy!
Heather, or Madame Shugah, has taken inspiration from the disappointment of finding unappetizing in grocery stores. We've all been there!
Now, she's more than happy to share her talent and love for baking through her craft. From a tofu quiche to a bar of brownie, anyone can feel the love she puts into each treat.
Non-Denominational December Box – 8 oz. of caramel, rice crispy treat, macadamia cookies, chocolate chip cookies, Cardi brownies.
OG Cookie
Shug White Cookie
Burnt Caramel Sauce
Foxy Brownie (Walnut, Dark Chocolate Chip)
Burmese Tofu Quiche
Pistachio Brownie Ice Cream Cake
Ed "The Peanut Butter" Lover Ice Cream Cake
Ice Cream (Pistachio, Chocolate, Vanilla, Mint Chip)
Burnt Caramel Sauce
Strawberry Lemonade Sorbet
---
20. Leberry Bakery & Donut
Address: 445 E Colorado Boulevard, Pasadena 91101
Website: https://leberrybakery.com/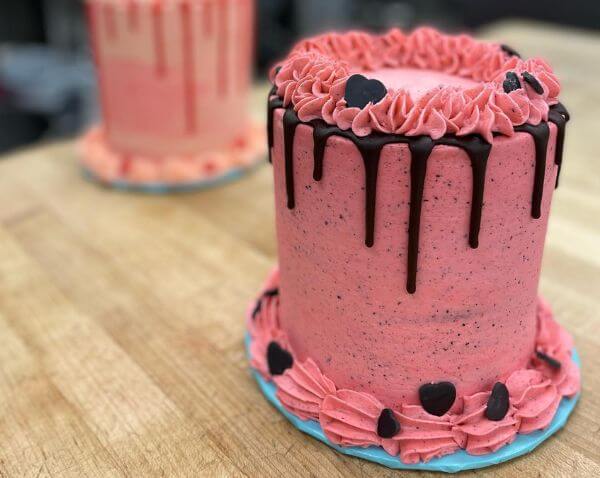 Phone Number: 626-993-9898
Operating Hours: Sunday-Thursday 7:00 AM – 3:00 PM, Friday-Saturday 7:00 AM – 5:00 PM
Doesn't it feel great to buy from a store that cares? Not just for your health, but also for the earth!
Leberry Bakery & Donut is one of those places. It's a sustainable bakery making plant-based sweets for a health-conscious future. This concern has made it an award-winning vegan, gluten-free bakery in Los Angeles.
Whether you're in for a gluten-free cake for your birthday or picking up a quick cupcake snack, the menu is loaded with everything sweet you could possibly ask (and more!)
Cupcake Flavor of The Day
Plant-Based, Gluten-Free Pie
Cupcake (Dozen)
Cake
Cheesecake
Gluten-Free & Regular Cream Pie
Gluten-Free Double Chocolate Chewy Cookie
Plain Croissant
Scone
Lemon Bar
Chocolate Chip Cookie
Muffin
Brownie
---
21. Zooies
Address: 9815 National Boulevard, Los Angeles 90034
Website: https://www.zooies.com/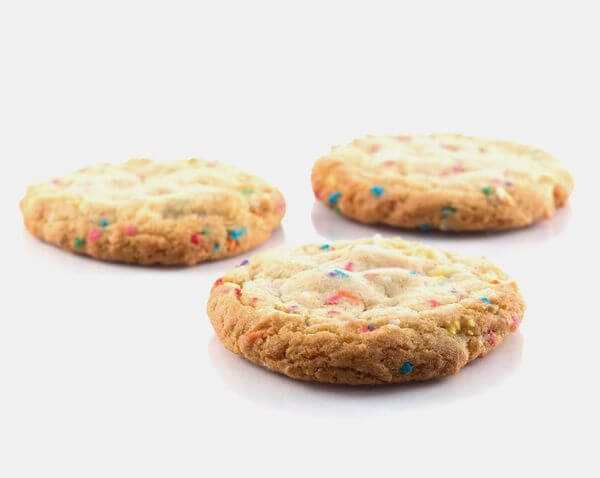 Phone Number: 310-820-8282
Operating Hours (Bakery): Monday-Thursday 9:00 AM – 8:00 PM, Friday-Saturday 9:00 AM – 9:00 PM, Sunday 9:00 AM – 8:00 PM
From their heart to your stomach. Zooies only has one goal: it's to make you smile through their cookies made with (extra) love.
…and it's true! Where else can you find a tasty, gluten-free berry cookie in Los Angeles? Peek at the other gluten-free options on Zooies' menu, such as:
Berry Citrus Dream
Cinnamon Walnut Coffee Cake
Paleo
Gluten-Free Chocolate Chip