I get it. You've been eating low-carb for a while now but those cravings are slowly creeping up. The good news is that Mellow Mushroom is one of the most keto-friendly restaurants out there!
Started in 1974 in Atlanta, Georgia, they are now present in more than 150 locations across the country. The main reason behind their success is the fact that they have something to offer for every diet – whether you are vegetarian, vegan, gluten-free, or just someone watching your calories.
So what's Keto-friendly at Mellow Mushroom?
Mellow Mushroom offers crustless pizza for those on the low-carb diet. You get to have your favorite meats and toppings on a bed of baked cheese that tastes just as good! Make their hoagies keto-friendly by swapping out the bread for a lettuce wrap.
Eating KETO at a pizza bakery might sound ridiculous at first. But that's where we come in! We've carefully broken down the menu so that you can enjoy satisfying low-carb meals at your nearest Mellow Mushroom.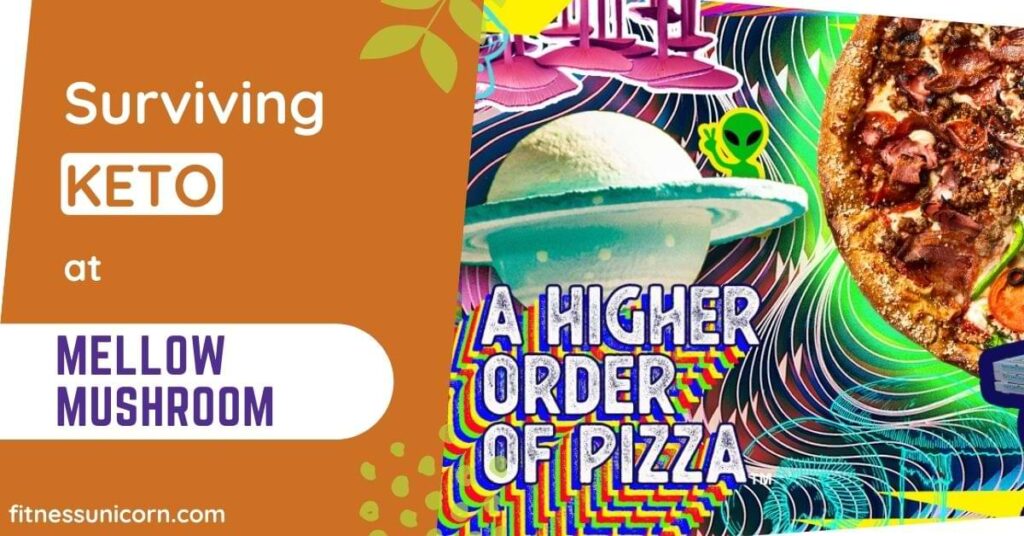 Tired of searching whether certain foods are keto? Download my keto cheat sheet with 210+ keto-friendly foods!
This post may contain affiliate links, which help keep this content free. (Full disclosure)
How to Survive Keto at Mellow Mushroom
Meat and cheese are the best friends of a ketoer, and Mellow Mushroom has plenty of them!
Mellow Mushroom isn't your typical Pizza chain with limited menu options. In fact, you can build your own meals just the way you like. You have complete freedom to choose your dough, cheese, veggies, protein, and sauces.
A Keto diet demands several sacrifices, and the pizza dough is one of them. However, the golden-crisp texture of your crustless pizza will make all the sacrifices worth it!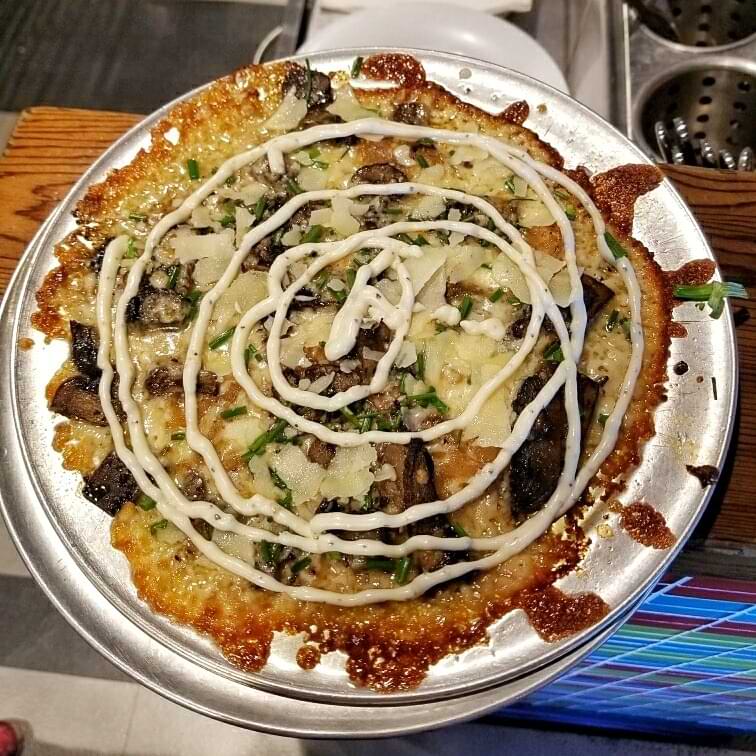 A crustless pizza is really just the pizza without a crust! The keto trend has exploded over the past few years and restaurants have been quickly catching up. The crustless pizza is a result of hoards of customers seeking low-carb alternatives for America's favorite fast food!
And if your cravings are really running wild, you can even try a slice of pizza from their gluten-free section. For example, a single gluten-free cheese pizza slice comes with 16g of net carbs.
Now even if it's under 20g of carbs, I would still consider it as a soft cheat meal. If you decide to go down that route, make sure you have purely high-fat meals for the rest of your day.
Mellow Mushroom has a lot of zero-carb protein options like Anchovies, buffalo chicken, curry chicken, Italian sausage, etc. The same goes for cheese and toppings (discussed in further sections). It means you can have a hugely satisfying keto-friendly meal for as low as 4g of net carbs!
Tip: Whenever in doubt, use their official nutrition calculator to determine your exact carb intake. It's a comprehensive tool that really takes the guesswork out of the equation!
Recommended: CiCi's Crustless Keto Pizza
Build Your KETO Crustless Pizza at Mellow Mushroom
Keep in mind that a crustless pizza is low-carb as long as your toppings are keto-friendly. For example, a single serving of the Sweet Chili Glaze can add a whopping 17g carbs to your meal!
Choose from the following low-carb options and mix n' match them as per your taste buds:
Note: The data below is based on a 1 oz serving unless stated otherwise. Each item has the number of net carbs written next to it. (Source)
Choose Your Proteins
Anchovies: 0g
Pepperoni: 0g
Chicken: 0g
Crumbled Italian Sausage: 0g
Pesto Chicken: 0g
Salami: 0g
Steak: 0g
Turkey: 0g
Buffalo Chicken: 1g
Jerk Chicken: 1g
Jerk Tofu: 1g
Curry Chicken: 1g
Tofu: 1g
Ground Beef: 1g
Applewood Smoked Bacon: 2g
BBQ Chicken: 2g
Ham: 2g
Herb Vinaigrette Chicken: 0g
Meatballs: 2g
Teriyaki Chicken: 2g

BBQ Tofu:

3g
The majority of the meats are keto-friendly at Mellow Mushroom. Be really careful with the marinated Tempeh. Each 1 oz serving has a whopping 9g of carbs. As a rule of thumb, avoid all marinated meats on the keto diet.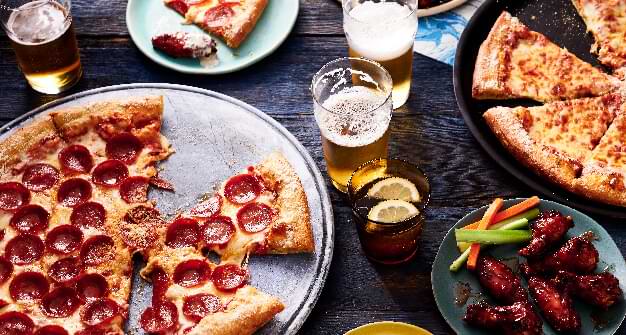 Low-Carb Cheese Options
Fresh Mozarella: 0g
Montamore Cheese: 0g
Grated Parmesan: 0g
Shredded Sharp Cheddar Cheese: 0g
Feta: 0.5g
Blue Cheese: 1g
Shaved Parmesan: 1g
Provolone: 1g
Ricotta Cheese Blend: 1g
Swiss Cheese: 1g
Regular Mozarella: 2g
The harder cheese varieties always have the least amount of carbs. The reason is simple: they have less lactose (i.e. the sugar present in milk).
The biggest keto blunder at Mellow Mushroom is the "Vegan cheese" which contains 12g of carbs for a mere 1-ounce serving!
Note: We ketoers always tend to go heavy on the cheese. The above carb count is based on a 1 oz serving. Make sure you track additional portions that reach your plate.
To give you an idea, a single "large" slice at Mellow Mushroom uses one-third ounce (or 0.33 oz) cheese.
RELATED: Gluten Free options at Mellow Mushroom
Top it with Fruits & Veggies
Artichoke Hearts: 1g
Avocado: 0.5g
Banana Peppers: 0g
Black olives: 2g
Cucumbers: 1g
Fresh Basil: 0g
Green Olives: 2g
Green Peppers: 1g
Grilled Portobello (4 slices): 1g
Iceberg Lettuce: 1g
Jalapeno Peppers: 1g
Kalamata Olives (8 pcs): 1g
Mushrooms: 1g
Roma Tomatoes: 2g
Spinach: 0g
I would completely avoid onions, tomatoes, pineapples, and garlic if you are trying to keep it low-carb. Those caramelized onions taste really well but they are far from keto-friendly.
Note: Some items have negligible carbs per 1-ounce serving, and hence they are written as "0 carbs" on the website. However, those carbs can easily add up as your portion size increases.
Keto-Friendly Sauces & Dressings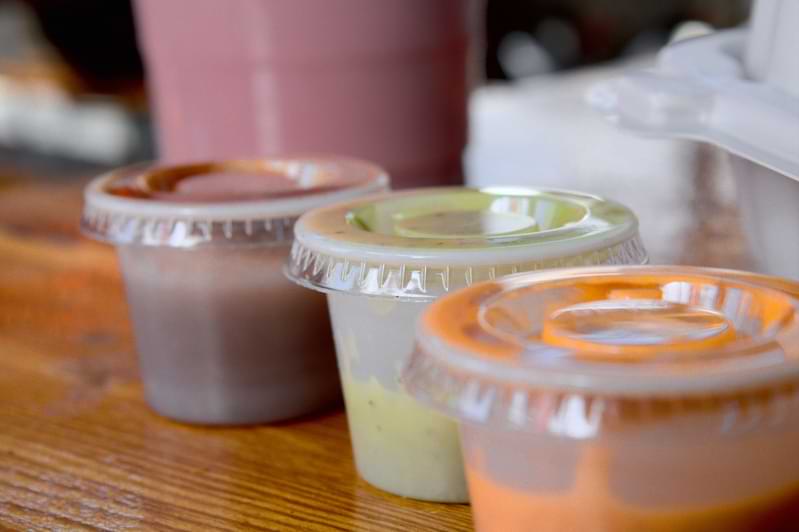 Butter & Garlic: 0g
Garlic Aioli: 0g
Jerk Sauce: 0g
Mayonnaise: 0g
Pesto Mayo: 0g
Spicy Blue Cheese: 1g
Spicy Ranch: 1g
Blue Cheese Salad Dressing: 1g
Spicy Blue Cheese Salad Dressing: 1g
Caesar Salad Dressing: 1g
Esperanza Salad Dressing: 1g
Pesto Swirl: 2g
Blue Cheese Swirl: 2g
Pesto: 2g
Ranch Salad Dressing: 2g

Spicy Ranch Salad Dressing:

2g
As you can see, there are a lot of zero-carb sauces available at this pizza chain.
Note: Barbeque sauces are really tempting but they have buckets full of sugar. For example, a 1oz serving of Mellow Mushroom's BBQ sauce has a massive 10g carb count!
You now have a fair idea of all the low-carb ingredients available at Mellow Mushroom! Combine them as a salad bowl, have it as a lettuce wrap, or just order them as crustless pizza (my favorite!)
Mellow Mushroom Keto-Friendly Options
Mellow Mushroom isn't just about pizzas. It's about living the fast-food experience in the most creative and innovative ways.
If you are on the keto diet, there are a lot more options than the crustless pizza!
1. Naked Wings
Chicken wings are extremely keto-friendly until the breading comes along! When dining out at Mellow Mushroom, go for the "naked" chicken wings that are free from breading and marinades.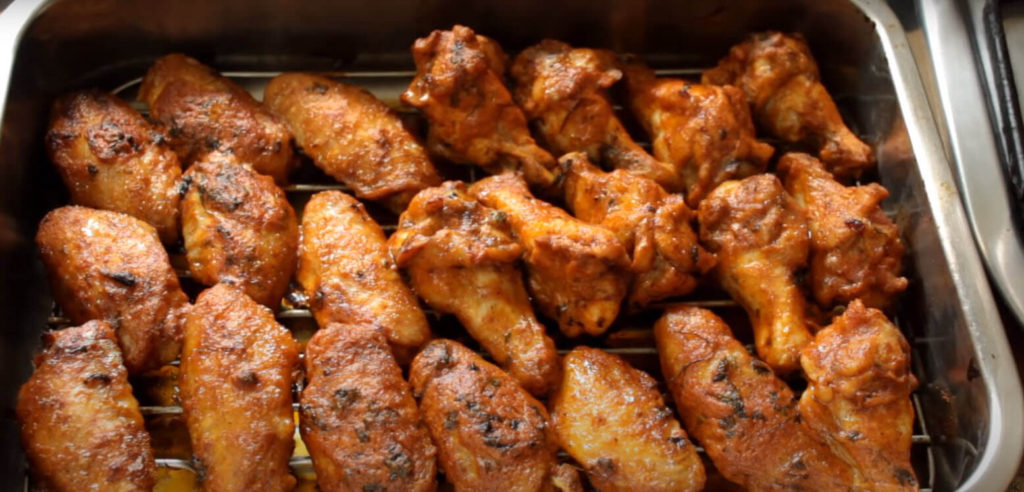 Here are the net carbs in each serving:
Wings, Naked – 5 pieces: 6g
Wings, Naked – 10 pieces: 11g
I love pouring blue cheese dressing over the wings! It adds 3g of extra carbs to my meal. But are they worth it? Hell yeah!
MORE: Red Robin Keto Options
2. Avocado Smash (No Toast)
What's better than avocadoes on keto? It's the safest option you can choose when dining out!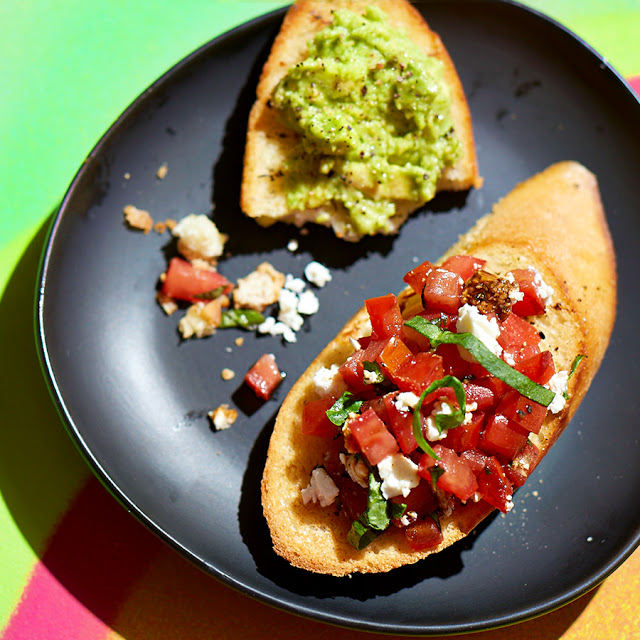 The Avocado Smash from Mellow Mushroom contains freshly mashed avocadoes and diced Roma tomato Bruschetta. They are topped with feta cheese and basil and served with toast points.
Ask your server to nix the Bruschetta, Balsamic glaze, and toast points. So you are just left with some good ol' diced avocadoes (with negligible carbs).
Add your preferred sauces, cheese, or meats the way you like!
3. Meatball trio
The meatball trio is the most delicious appetizer at Mellow Mushroom! And the best part is that the whole thing comes for just 10g net carbs!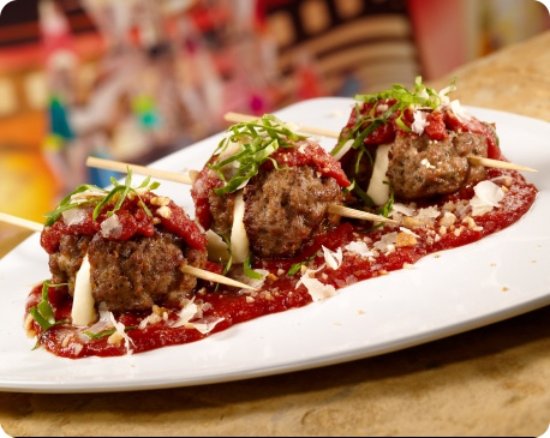 It's a set of three meatballs grilled with fresh mozzarella on a bed of Mellow red sauce with shaved parmesan and basil, sprinkled with breadcrumbs.
The breadcrumbs might bother you, but the quantity is really insignificant to have any major impact on your ketosis.
4. Salads
Salads are my go-to option when I'm not in a mood to order customized meals. After all, comparing and analyzing every ingredient seems too much of a hassle sometimes!
So here are some salads that are keto-friendly right off the bat (along with their net carbs):
Mellow Cobb Salad (small): 3g
Mellow Cobb Salad (regular): 6g
House Salad (small): 5g
House Salad (regular): 9g
Bacon Bleu Wedge Salad: 14g
Caesar Salad (small): 8g
Caesar Salad (regular): 15g
Chef's Salad (small): 9g
Chef's Salad (regular): 16g
Greek Salad (small): 8g
Greek Salad (regular): 17g
Avoid croutons and sugary sauces to save up carbs. Luckily, you can also build your own salad at Mellow Mushroom with for a mere fraction of carbs! Just pick your combination of low-carb cheese, proteins, sauces, and veggies.
Conclusion
Mellow Mushroom has plenty of keto-friendly options for the low-carb diet! The best part is that you can order just about any pizza without the crust. That itself eliminates the majority of the carbs.
They also have naked chicken wings for just 1g carb per piece. Choose from their wide range of low-carb ingredients and have them anyway you like: in a bowl, as a lettuce wrap, or as a crustless pizza. For beverages, stick to water, unsweet tea, or diet soda.
Keep in mind that the availability of crustless pizza may vary from store to store.