Taco Bueno is your one-stop solution to all those Mexican food cravings! Launched in 1967, Taco Bueno has expanded to over 160+ locations including Missouri, Kansas, Arkansas, Louisiana, and Texas.
However, their menu can be a total turn-off for those on the keto diet! Their menu is bombarded with super high-carb items like corn tortillas, beans, rice, quesadillas, etc, (you get the point.)
So can you survive keto at Taco Bueno?
The most keto-friendly option at Taco Bueno is their Party Taco having 6.2g of net carbs. If you let go of the tortilla, then you can have pretty much anything from the menu with slight customizations! (source)
Dining out on keto is a risky endeavor! Every fast-food item is laced with carbs and sugar. But understanding the ingredients and preparation methods can help us find our needle in the haystack!
In this article, we'll look at all things keto at Taco Bueno.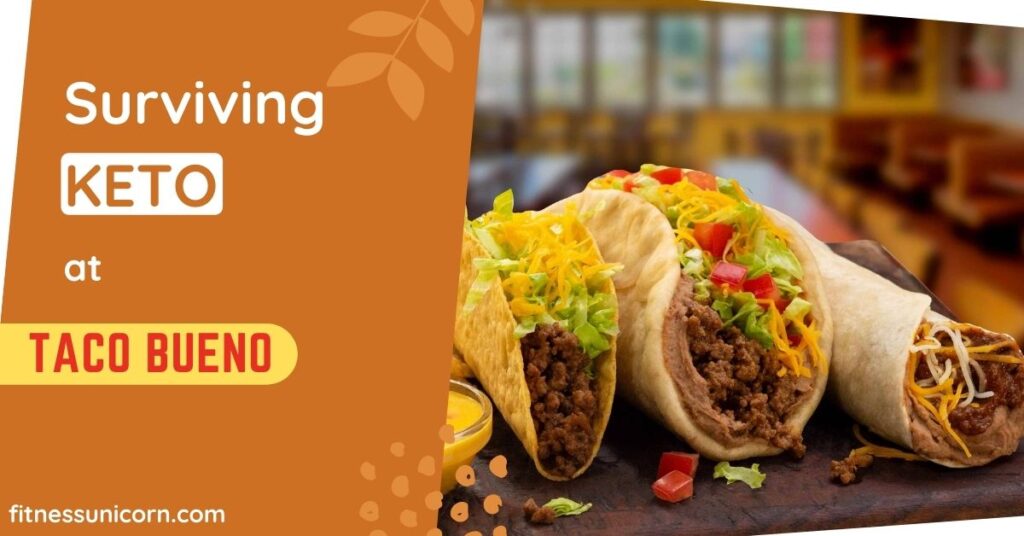 Tired of searching whether certain foods are keto? Download my keto cheat sheet with 210+ keto-friendly foods!
This post may contain affiliate links, which help keep this content free. (Full disclosure)
How to Eat Keto at Taco Bueno
Taco Bueno has some delicious offerings that are also easy on your pockets. Trust me, you can get a LOT to eat for just under 5 bucks!
Being a Mexican fast-food restaurant, Taco Bueno's menu is all about burritos, tacos, tostadas, beans, rice, nachos & chips. Now I know none of this sounds low-carb in any way! But with just the right tricks up your sleeve, you can dominate the keto game at Taco Bueno.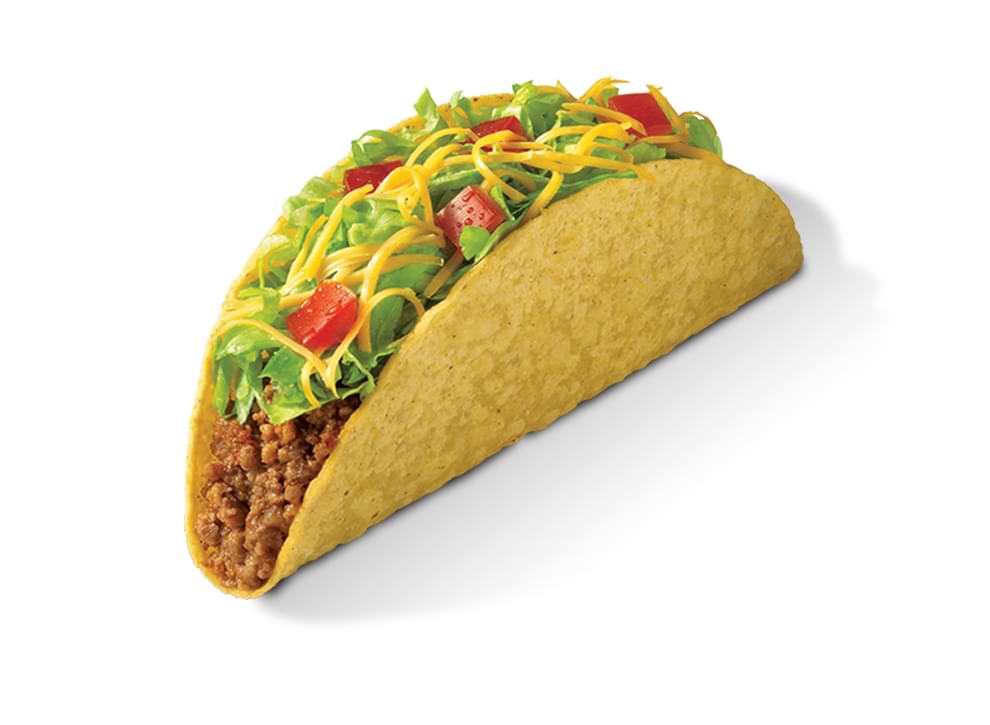 Follow these simple strategies to minimize your carb intake:
AVOID all tortillas, chips, and beans. Just do this and you have eliminated most of the carbs.
Add guacamole to get your fats for a mere fraction of the carbs.
Use meats and cheese to fill up your bowl with fats and proteins (and minimum carbs!)
Swap out the taco shells with a lettuce wrap if you really want the "feel" of a real taco.
For beverages, just stick to water, iced tea, and diet soda.
Taco Bueno offers soft tacos as well as crispy tacos. Both of them have too many carbs to be considered keto-friendly. The quesadillas come with soft warm tortillas that are also made of flour (damn you wheat-obsessed industry!)
You'll find numerous varieties of chips and nachos as you glance at the menu. Sorry to break it to you but each serving of those crunchy delights have an average of 65g of carbs!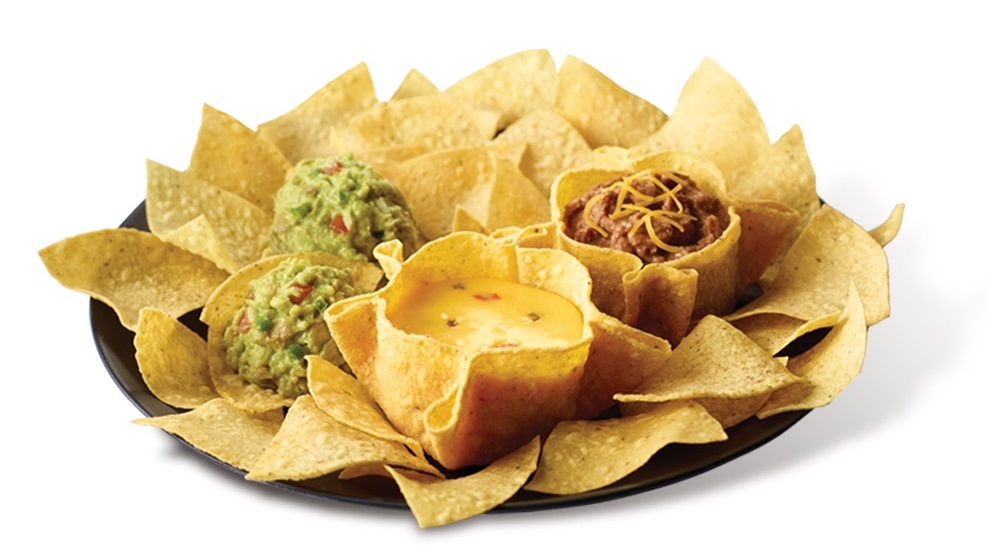 MORE: Best Keto Tortilla Wraps?
Taco Bueno Keto-Friendly Options
Now I'll share some of the best strategies to turn your favorite meals keto-friendly! It means you can still have that delicious taco or burrito, provided that you follow the right customizations!
1. Tacos (no shell)
Taco Bueno offers traditional Mexican tacos in hard as well as soft shells made using corn and flour. A typical taco at Taco Bueno contains meat, tomatoes, fresh lettuce, and a blend of cheese.
If you want a quick answer, then the Party Taco is the most keto-friendly option with just 6.2g net carbs (including the shell!). It contains freshly ground beef, crisp lettuce, and a cheddar cheese blend.
Nutrition: 130 calories | 8.2g fat | 6.2g net carbs | 5.8g protein
The logic behind Party Tacos is the same as White Castle's Sliders – They fit perfectly in your palm and you can easily grab one on the go!
But what if you want something other than the Party Taco? I know sticking to a single food option can get really boring sometimes. That's why I have brought you this keto taco guide for Taco Bueno:
Crispy Taco:

It's their classic taco with protein, lettuce, tomatoes, and cheese blend. Ditch the tomatoes and eliminate the shell.

Big Freak'n Taco: Two handed taco with double the fillings. Ask for no tomatoes and nix the shell.
Soft Tacos: It's just a "softer" version of the Crispy Taco having a fresh-made flour tortilla. Nix the bread and you are good to go!
The Muchaco: The Muchaco is a result of swapping tortilla shells with the pita bread (carb alert!). It also contains slow-cooked refried beans to make things worse for a ketoer!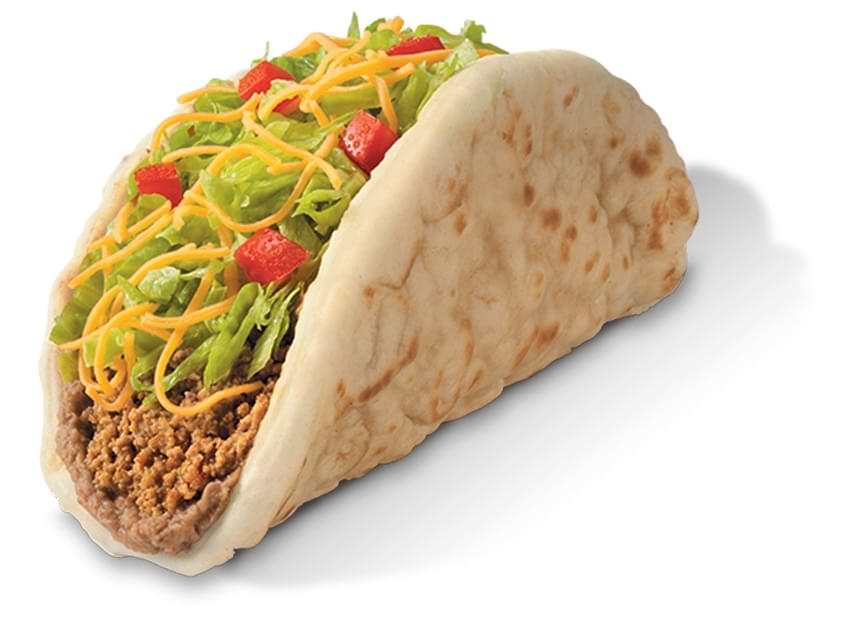 Out of all the four options, the Crispy Tacos have the least amount of carbs.
A note about Burritos: Burritos at Taco Bueno come in chicken, beef, and steak options. But all three of them have Mexican rice and slow-cooked refried beans that are loaded with carbs. The whole thing is packaged inside a flour tortilla wrap that is enough to kick you out of ketosis!
2. Guacamole
Guacamole is made of avocadoes, which is pretty much a staple on the ketogenic diet! It contains fats, fiber, and vital nutrients without adding a lot many carbs to your meal. (*)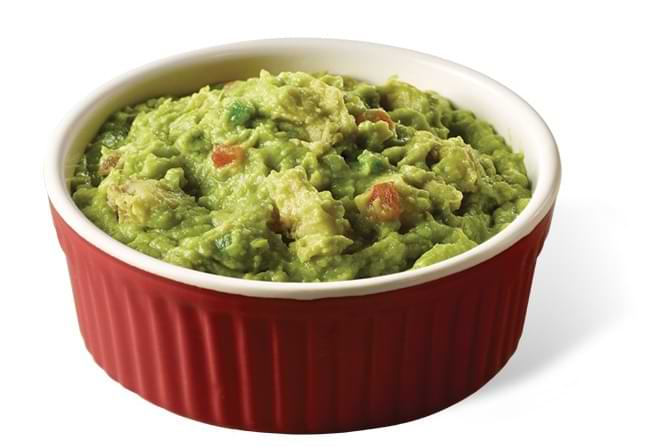 Taco Bueno's guacamole has an excellent fat-to-carbs ratio! You get over 16g of quality fats for a little under 2.8g carbs.
It is made from perfectly ripened avocados, juicy tomatoes, diced onions, and a blend of their signature spices. I must say that it has a the perfect combination of chunky and creamy, just the way I like it!
3. Queso
Ever since I started keto, I have had the opportunity to try all kinds of cheese on the planet! But my heart always longs for a fresh serving of Queso.
Queso is essentially a Mexican-inspired appetizer/side dish that is made by melting cheese.
But it just doesn't stop there! You can find Queso in all shapes and sizes and having different ingredients mixed with it. For example, it's not uncommon to see Queso made with cheese and chili pepper, or jalapenos.
A 3oz serving of Queso at Taco Bueno contains 4.3g of net carbs. It is a savory blend of cheese and spicy peppers.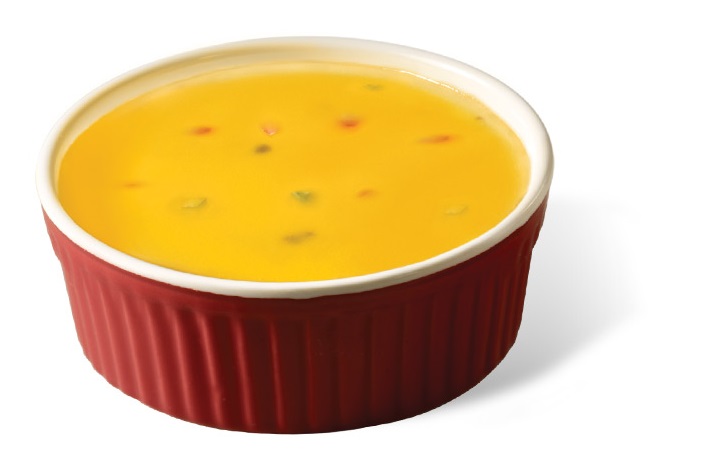 I guess Quesso is God's answer to keto dressings! It's so difficult to find low-carb dressings at restaurants because most of them are filled with sugar. Luckily, Queso is one staple I can always rely on.
READ: Chipotle Keto-Friendly Options
4. Keto Bowls & Salads
Here's a breakdown of various Taco Bueno salads:
Salad Bowl (most keto-friendly): It has a bed of lettuce layered with black beans (carb alert!). Then comes your meat choice topped with grated cheese, fresh pico, and ranch dressing.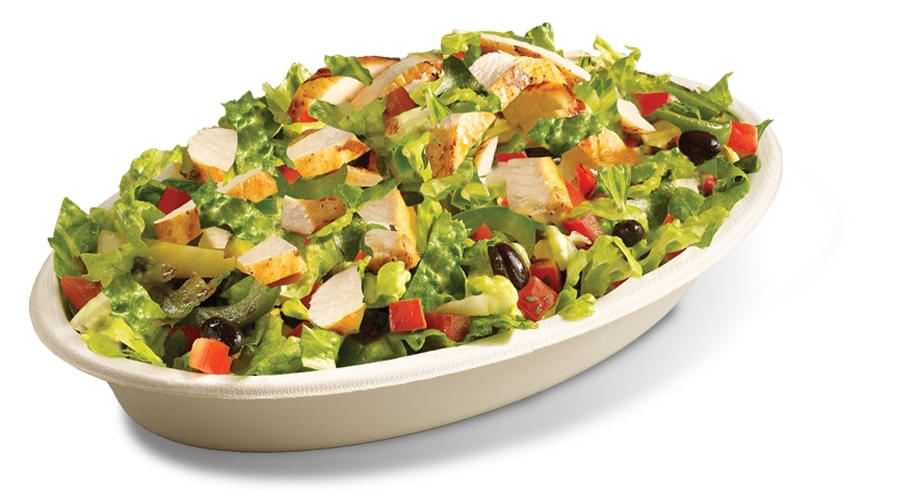 Burrito Bowls: Same as salad bowls along with added cilantro-lime rice. (not keto!)
Taco Salad Bowls: It has keto red flags all over it! This salad comes in a fried tortilla flour bowl that has massive amount of carbs.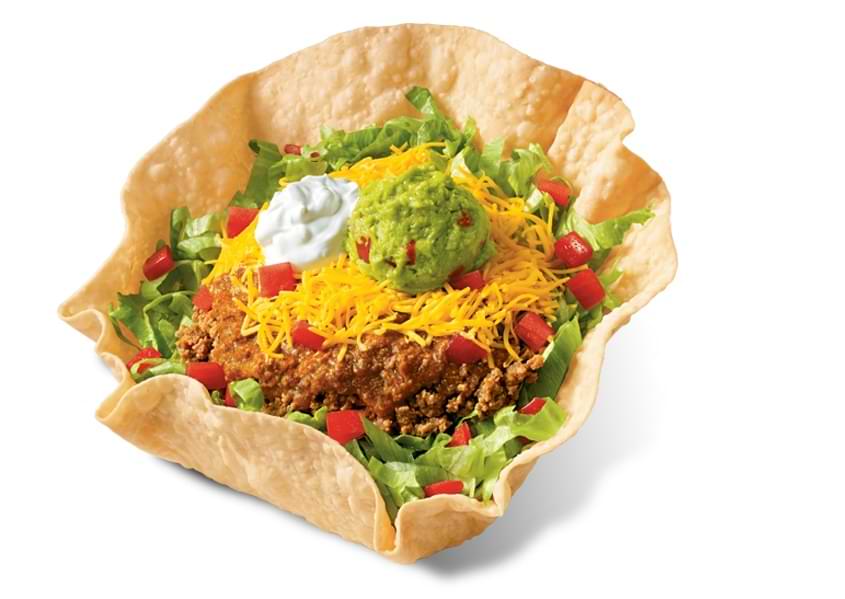 Nacho Salad: How about a salad that's served over a bed of crispy nachos? As exciting as it sounds, each salad has more than 60g of carbs!
Tex-Mex Bowl: It is a bed of mexican rice and slow-cooked beans that is topped with meat, tortilla chips, cheese, lettuce, tomatoes, and a generous serving of cool sour cream. Each serving has over 100g of carbs!
And the "Taco Bueno's Most Keto-Friendly Salad" award goes to their basic "Salad Bowl" served with your choice of meat. Hold the black beans and ranch dressing and you are good to go!
What to Drink at Taco Bueno on KETO?
Check out all the keto-friendly beverages available at Taco Bueno (along with carb count):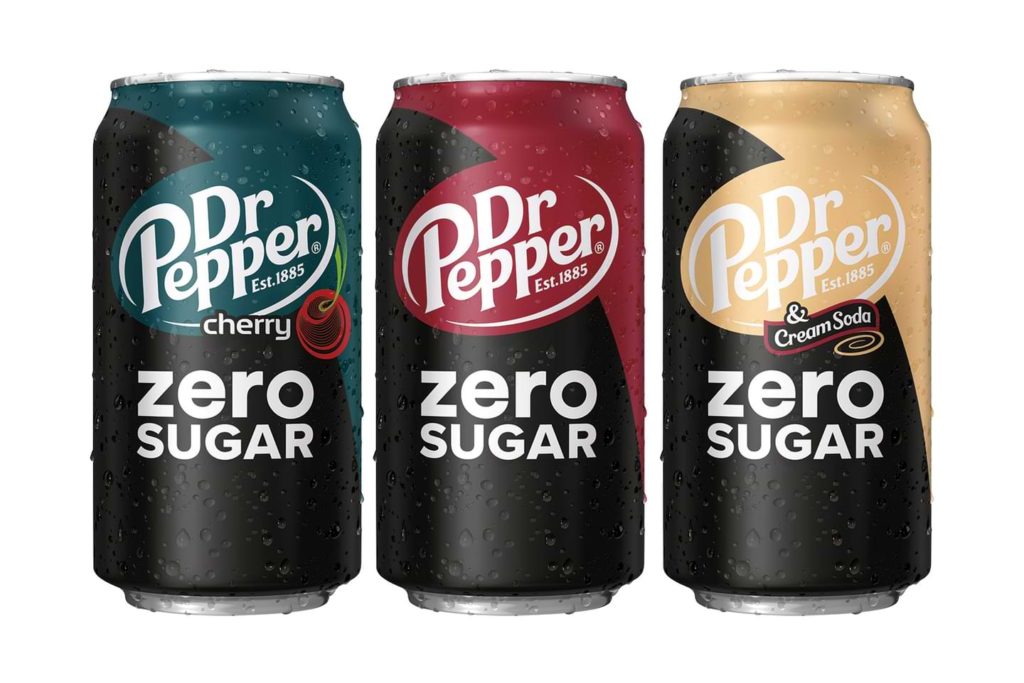 Unsweat Tea (12 oz): 1g
Sweet Tea (12 oz): 3g
Fresh Brewed Coffee: 0g
In Summary
Taco Bueno has plenty of low-carb options for those on the keto diet! As a rule of thumb, cut out all tortillas, nachos, black beans, and pita bread. Queso and Guacamole are your friends!
Note: Just because it's low carb doesn't mean it's healthy as well! Most fast food has ridiculously high amounts of sodium that can harm you in the long run. Don't make it an everyday habit!
Having said that, always eat below your daily carb limits i.e. 20-25g net carbs for most people.
Bookmark our Keto Restaurants section to catch the latest tips and tricks!