Taco Cabana has some beautifully themed pink stores and spacious patio dining. They specialize in Tex-Mex inspired food that is freshly hand-made from authentic recipes.
For the uninitiated, Taco Cabana has over 160 restaurants spread over 3 states: Oklahoma, Texas, and New Mexico.
I've spent a lot of my mornings enjoying their breakfast tacos. Whether I'm on keto or off-keto, there's always something to grab on the go that's also easy on your pocket!
As soon as you think of Tex-Mex food, your mind is bombarded with rice, nachos, tortillas, chips, and beans. They aren't low-carb by all means!
So can you eat keto at Taco Cabana?
Taco Cabana is highly keto-friendly if you stick with cheese, meat, and veggies. Ditch the tortillas (crisp and soft) and have your favorite tacos in a bowl instead. Their low-carb protein options include steak, chicken fajita, brisket, bacon, and eggs.
In this article, we'll dive deep into their menu and present you with all things keto at Taco Cabana. Just because you took the keto pledge, doesn't mean you have to distance yourself from lip-smacking Tex-Mex food!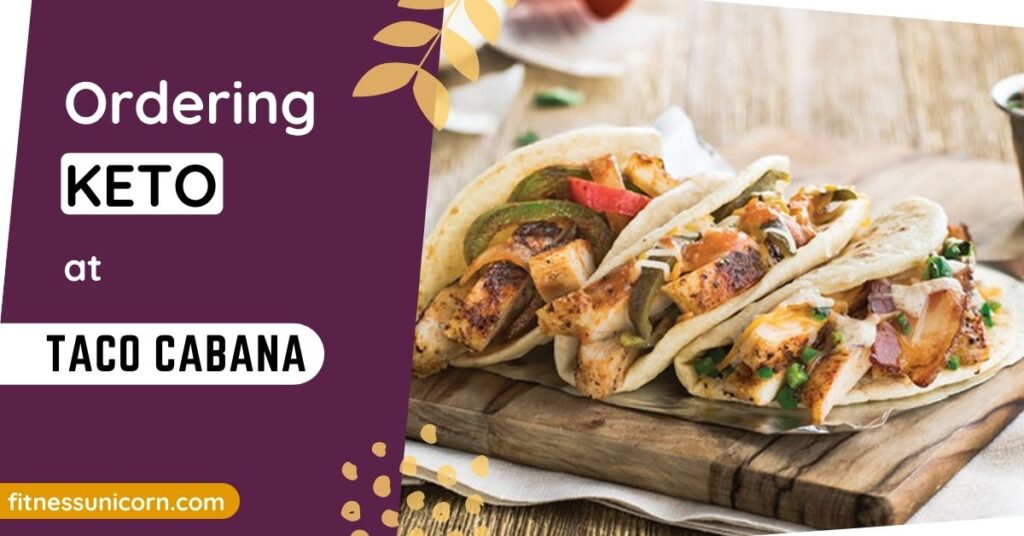 Tired of searching whether certain foods are keto? Download my keto cheat sheet with 210+ keto-friendly foods!
This post may contain affiliate links, which help keep this content free. (Full disclosure)
How to Survive Keto at Taco Cabana
Tex-Mex restaurants like Taco Cabana are the best keto-friendly options when dining out. Reason? They are highly customizable and you have complete control over what goes on your plate (or bowl?)
Here's a tweet from the company which beautifully summarises the process!
Follow these simple strategies for your next low-carb order at Taco Cabana:
Strictly avoid all rice, beans, chips, nachos, and tortillas. Just do this and half your job is done!
Double down on meat for a more filling bowl. Keto-Friendly options include steak, chicken fajita, brisket, bacon, and eggs.
Low-carb toppings include sour cream, salsa ranch, shredded cheese, and cilantro.
Have a small guacamole on the side for just 3g net carbs and tons of fiber & vitamins.
For beverages, stick to water, unsweet tea, coffee, Diet Dr. Pepper, or Diet Coke.
In a mood for booze? Miller Lite has the least amount of carbs i.e. 3g carbs per pint.
Taco Cabana uses two kinds of tortillas: soft tortillas (flour-made) and crisp tortillas (corn-made). Soft tortillas have 19g carbs while the crispier ones have 13g each. Let me assure you that both the options are far from keto.
Considering that an average ketoer stays under 25g of net carbs per day, even the crisp taco shells will eat up half your daily quota!
Did you know? Taco Cabana used to have Salsa Verde, which is a truly keto-friendly dressing with ZERO net carbs! Each serving had 1g of carbs and 1g of fiber (hence, 0 net carbs). But unfortunately, it had been discontinued back in 2019. The only salsa they have now is the Salsa Roja (1g net carbs per oz).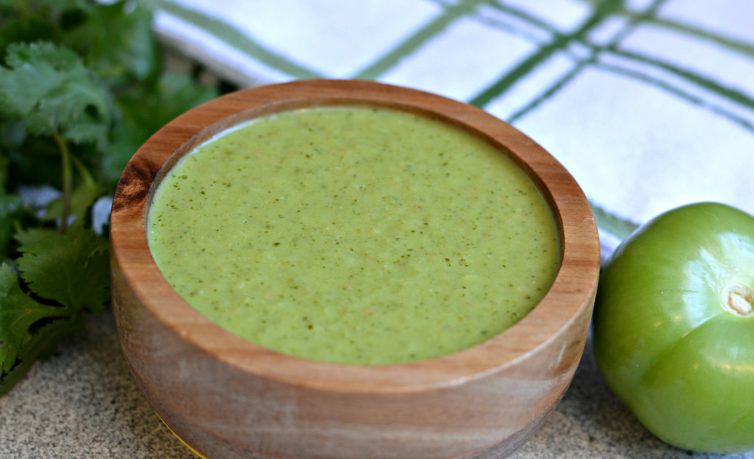 If you've been to Taco Cabana, (or any other Mexican-inspired restaurant) I'm sure you've tried the Flautas (aka taquitos). They are rolled crispy-style tacos that are fried to perfection! Taco Cabana has chicken Flautas having 13g of carbs each. As you can guess, they are far from being keto-friendly.
When you are out and about, you might be tempted to order one of their Cabana Bowls (assuming they are tortilla-free). But let me tell you that their bowls are actually just fillings in a crispy shell (carb alert!). You have to specifically order a shell-free bowl and ask for no rice/beans.
Honestly, you're much better off by simply building your own bowl from scratch. Mix and match your preferred low-carb ingredients (listed in this article) and you are good to go!
MORE: Best Keto-Friendly Chicken
My Favorite Taco Cabana KETO Order!
When I'm in the middle of an exhausting day, there's nothing better than a bowl filled with meats, cheese, and veggies! That's what leads me to the gates of Taco Cabana.
My approach to dining out on keto is super simple: I want a satisfying meal with enough fats for less than 15g of net carbs.
Why 15g net carbs? You may ask.
Well, having 15g carbs allows me to enjoy enough variety without compromising on the keto diet. There's only so much you can eat at a restaurant if you are bound by a tiny carb budget (say, 5g).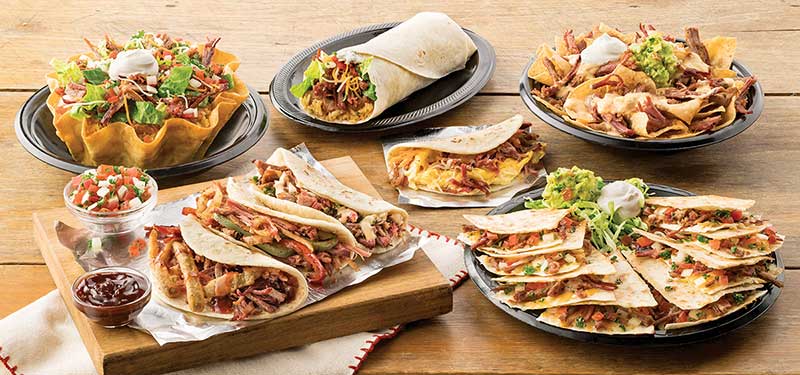 I always plan my visits ahead of time so that I can efficiently spread my carbs throughout the day. For example, If we are going out for lunch, I'd have minimum carb meals for breakfast and dinner that day.
So without any further ado, here's my go-to keto order at Taco Cabana:
I start off my bowl with a bed of lettuce (for that salady feel!)
Then comes in a generous serving of shredded cheese and sour cream (excellent fat to carb ratio).
I usually go for Brisket as my protein option. It has significantly higher fats than chicken or steak.
Instead of salsa, I would add a 1-oz serving of guacamole which really brings freshness to the bowl.
Taco Cabana is hugely popular for its Breakfast Tacos. But guess what? They also have the ultimate breakfast for those on keto: Scrambled eggs and bacon (what else could I ask for?)
Every single egg has 1g of carbs and bacon is essentially free from carbs. Throw in some cheese and onion and you have a delicious keto breakfast under 5g net carbs.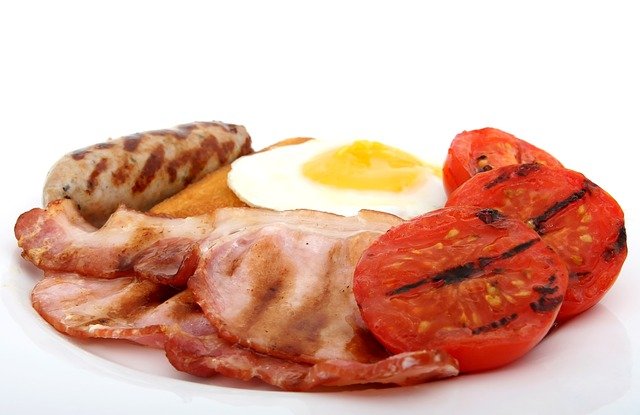 For sides, I generally prefer a 3-oz serving of their guacamole. It contains 3g net carbs and 9g of fats along with a healthy dose of vitamins.
When I'm in a mood to experiment, I'd go for any taco and have it served tortilla-free (in a bowl). I always make it a point to double down on meat and cheese to match the keto lifestyle!
RELATED: Gluten Free options at Taco Cabana
Taco Cabana Keto and Carb Guide
All this knowledge is great! But what if you don't have time to customize your order? Or maybe you are at a drive-through and there are already 6 cars honking behind you.
At those times, simply order your tacos as-is and toss off the tortillas. If you really want a real taco, transfer the fillings to a low-carb wrap such as Mission Carb Balance.
Here are the exact net carbs in each taco EXCLUDING the outer shell:
Soft Tacos (no shell):
| | |
| --- | --- |
| USDA Choice Steak Taco | 2g |
| Flame-Grilled Chicken Fajita Taco | 2g |
| Brisket Taco | 2g |
| Beef Taco (ground) | 2g |
| Chicken Taco (shredded) | 4g |
| Carne Guisada Taco | 1g |
| Black Bean Taco | 11g |
| Bean & Cheese Taco | 9g |
Crispy Tacos (no shell):
| | |
| --- | --- |
| Beef Taco (ground beef) | 1g |
| Chicken Taco (shredded) | 3g |
The above carb count is based on basic tacos without peppers, onions, or any other toppings.
Breakfast Tacos (no shell):
| | |
| --- | --- |
| Potato, Egg & Cheese | 4g |
| Bacon, Egg, & Cheese | 1g |
| Chorizo, Egg, & Cheese | 1g |
| Steak, Egg, & Cheese | 2g |
| Brisket, Egg, & Cheese | 1g |
| Barbacoa | 0g |
| Carne Guisada | 1g |
Burritos (no tortilla)
Each burrito contains flour tortilla, rice, lettuce, meat, shredded cheese, pico de gallo, and sour cream.
Here's the carb count for each burrito WITHOUT the outer covering. You can further cut down on carbs by eliminating rice.
| | |
| --- | --- |
| USDA Choice Steak Burrito | 34 |
| Flame-Grilled Chicken Fajita Burrito | 34 |
| Beef Cabana Burrito (ground beef) | 33 |
| Chicken Cabana Burrito (shredded) | 36 |
| Brisket Cabana Burrito | 31 |
Add-Ons
These single add-ons are highly convenient for surviving keto at Taco Cabana! You can mix and match them as per your preference and still keep it low-carb.
| | |
| --- | --- |
| Guacamole small (3 oz) | 3g |
| Queso Small (3 oz) | 5g |
| Sour Cream Small (3 oz) | 3g |
| USDA Choice Steak (1 oz) | 1g |
| Flame-Grilled Chicken Fajita (1 oz) | 1g |
| Brisket (2 oz) | 0g |
| The Works (lettuce, tomato, guacamole, sour cream, cheese) | 1g |
| Salsa Roja (1 fl oz) | 1g |
| Pico de Gallo (1 oz) | 1g |
| Sour Cream (1 fl oz) | 1g |
| Guacamole (1 fl oz) | 1g |
| Shredded Cheese (1 fl oz) | 1g |
| Onions (1 oz) | 3g |
| Cilantro (0.25 oz) | 0g |
| Sliced Jalapenos (1 oz) | 0g |
| Lemon/Lime Wedge (2 pcs) | 1g |
| Butter (5g cup) | 0g |
| Scrambled Egg (1 egg) | 1g |
| Bacon (slice) | 0g |
| Fresh Flour Tortilla | 18g |
| Table Corn Tortilla | 12g |
Note: All nutrition data has been taken from Taco Cabana's official nutrition guide. However, the company has not updated the table since May 2018. So there could be a few negligible changes (but nothing significant to worry about!)
Conclusion
Taco Cabana has plenty of low-carb options that fit the keto bill. Use meats, cheese, and veggies to your advantage, and stay away from tortillas.
NEXT: Chipotle's Low-Carb Menu