Brisket is a delicious "tough" cut from the beef. It is one of the least tender cuts but turns out to be soft and juicy cooked right! However, is brisket keto approved?
Beef brisket served without sides and sauces is definitely keto-friendly. A Texas-style barbecue brisket served with salt and pepper has 0 grams of net carbs.
Having said that, not all varieties of brisket are keto-compliant. You need to look at a few things before putting the "keto-friendly" stamp on your plate!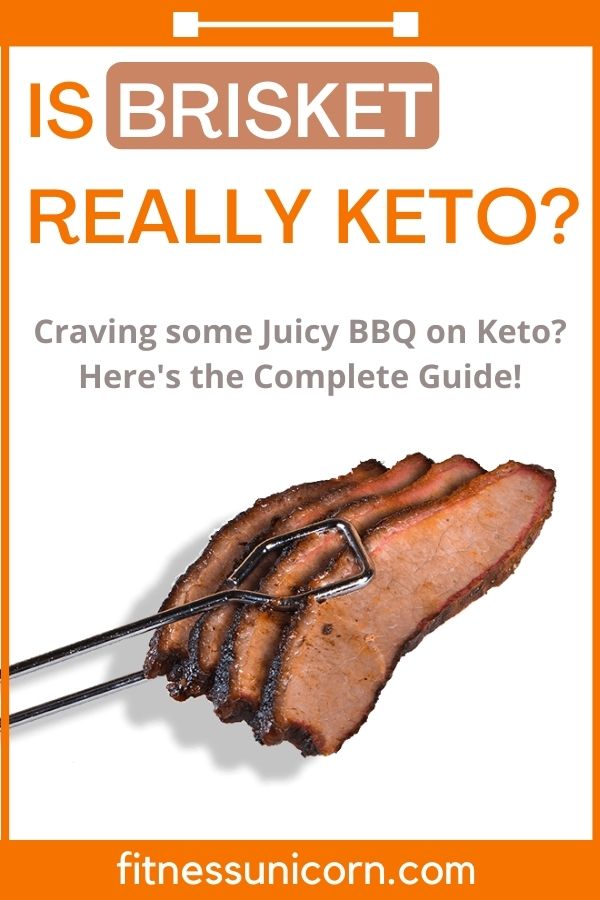 Tired of searching whether certain foods are keto? Download my keto cheat sheet with 210+ keto-friendly foods!
In this article we'll find out if beef brisket is keto-friendly. I'll also tell you the best ways to enjoy a BBQ meal on keto!
This post may contain affiliate links, which help keep this content free. (Full disclosure)
What is Brisket?
Whenever I think of smoked meat, beef brisket is the number one thing that pops up in my mind!
Brisket is a meat cut from the breast of a cow. It is a fairly large cut of meat that contains the pectoral muscles of the cow.
And as you can guess, it's also one of the most toughest meats out there, thanks to the dense connective tissues!
Hence it's best suited for slow cooking methods such as braising, smoking, or roasting. Your average Texas-style smoked brisket requires a whopping 7-11 hours of cooking!
The end product is a soft and juicy meat with zero carbs and lots of fat and proteins!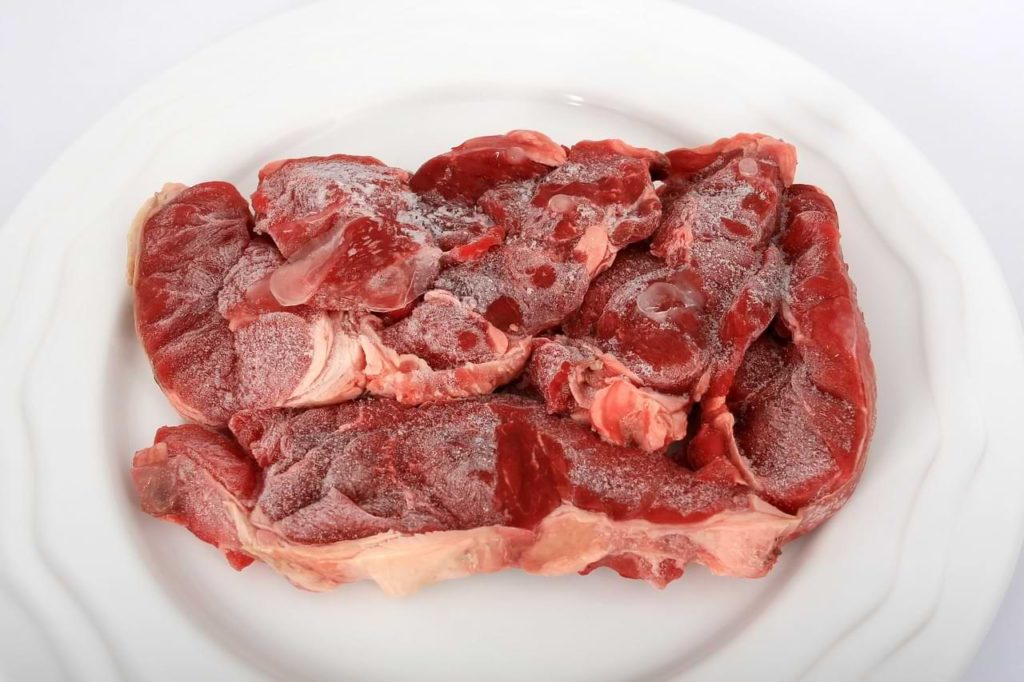 Our grandmothers have been using Brisket for barbecue, Jewish pot roast, and corned beef. But it has also been a part of Romanian, Vietnamese, and Italian cultures.
For example, you can often spot a brisket curry in Hong Kong noodles.
A brisket is cut and sold as two different halves. They are respectively called the "first" and the "second" cut (pretty obvious!)
The first cut is a thin and lean cut with a lesser fat content. It's quite famous among fitness enthusiasts who fear fatty meats.
The second cut, also known as the deckle, is where all the flavor comes from! Braising this meat releases a wave of rich flavors into the stew!
When shopping for brisket, keep in mind that they shrink after cooking! So if you aimed to serve 2 pounds of cooked brisket, buy 3 pounds of the raw cut.
So far the brisket seems to be free from carbs! But how well does it praise the keto gods?
Also Read: Longhorn Steakhouse Keto-Friendly Options
Is Brisket Keto Friendly?
Keto diet is a dream come true for most of the folks in Texas!
"I can eat barbecue all day and still lose weight?"
Umm… yeah! (But you also need those veggies for the vital micronutrients.)
A low carb diet such as keto aims at minimizing your sugar (and carbs) intake for optimum fat utilization. Eating a low-carb high-fat diet sends your body into ketosis, where you burn fat for fuel.
Texas-style barbecue brisket is highly keto-friendly since it has zero carbs. The second cut of brisket (aka the deckle) is more valuable since it has a higher fat content.
According to the keto norms, your daily calorie consumption should look like this pyramid: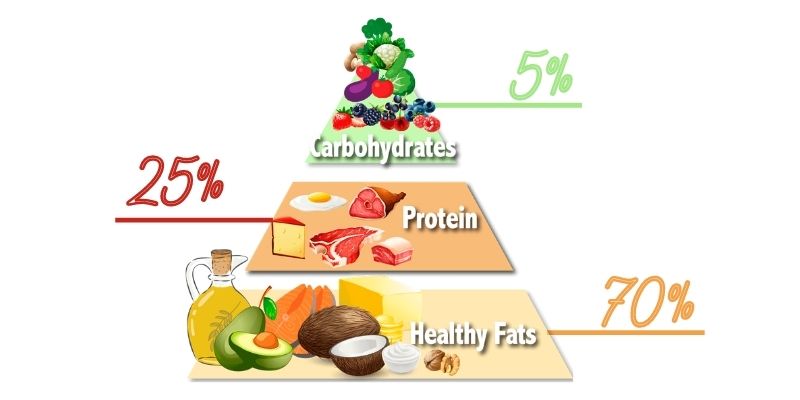 Clearly, you should eat minimum carbs to make the most out of ketosis! An average keto dieter eats anywhere between 20-25g of carbs.
That's why brisket is my go-to smoked meat while on the keto diet!
But not all briskets are created equal. Only the Texas-style barbecue brisket is free from carbs because it's served with a salt and pepper rub!
Other variants from the North and the East are loaded with sugary sauces. What's more, they often come with carb-rich side dishes like potato, beans, or coleslaw which makes it a complete keto disaster!
You'll be tempted to go for a white bread on side, but that's a sure shot way to be thrown out of ketosis!
So stick to the simple smoked, braised, or roasted beef brisket for a healthy addition to your keto diet. Feel free to add your favorite herbs and spices without inflating the carbs.
Now that you know brisket is keto-compliant, there's something else you should know as well!
Getting the green signal for brisket doesn't mean you can eat barbecue all day long! (Yeah, that hurts!)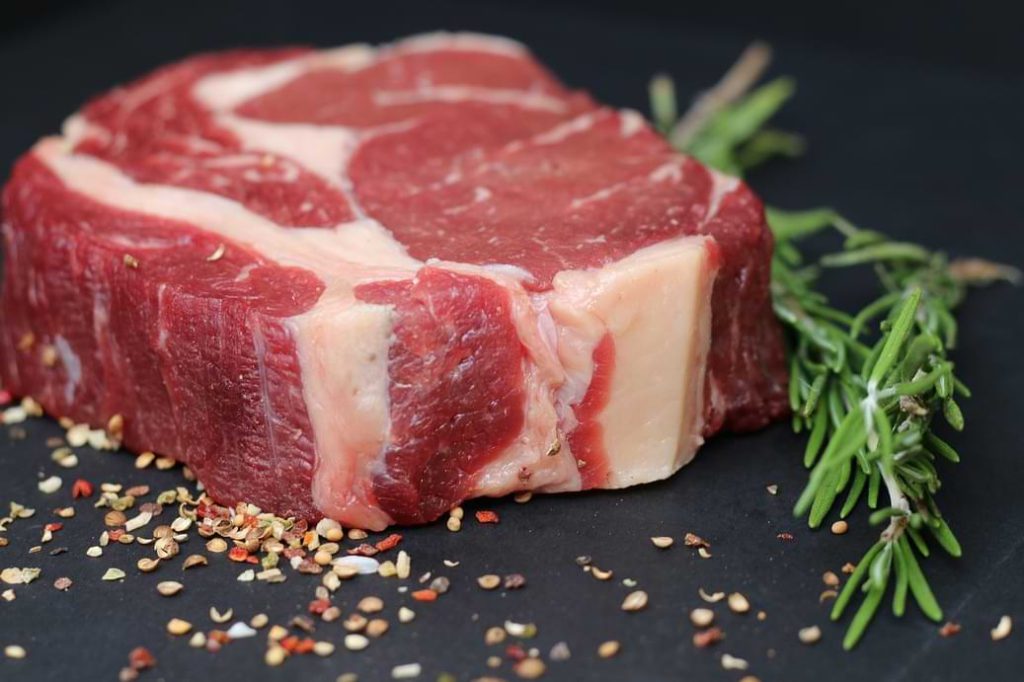 First of all, not everyone is adapted to such a meat-focused diet and you'll probably spend hours in the toilet sitting constipated! Secondly, you'll miss a lot of vital micronutrients that are only available in fresh fruits and vegetables.
Keto isn't really famous for its fruits and veggies, but we do have plenty of options! Try to have at least one serving of green leafy vegetables such as lettuce, kale, cabbage, okra, etc.
Caution: Brisket is also available as corned beef. But be careful as its brine can sometimes be full of hidden sugars!
MORE: Is Beef Jerky Keto Friendly?
Eating Keto at a BBQ Restaurant
Your keen interest in Brisket tells me you are into barbecue! I'd love to give you a big high-five on that one!
Smoked meat seems highly keto-friendly meal right off the bat (its just meat after all!). But it's really easy to mess it up if you aren't careful!
Before I tell you what BBQ foods are actually keto, there's one piece of advice that can be the game changer while dining out!
Always plan your meals ahead of your visit. Nowadays every restaurant has its menu online. And most of the time you can even find their nutritional information on the website.
"Failing to plan is planning to fail!"
This quotation couldn't be more true when it comes to dining out on a keto!
If you don't pre-plan your order, you'll fall for the 21st century marketing and end up ordering the fanciest junk food they offer!
Or you might just give into the peer pressure and order what your pals are having (even if it is laced up with carbs!).
So its best to plan your meals in advance and stick to them inside the restaurant. Don't hesitate to ask your server about any doubtful ingredients.
For example, I often visit Red Robin on Keto and they happily agree to my keto customizations (such as serving the patty in lettuce instead of the bun)
Without any further ado, let's jump on to the main section!
Keto-Friendly Foods at a BBQ Restaurant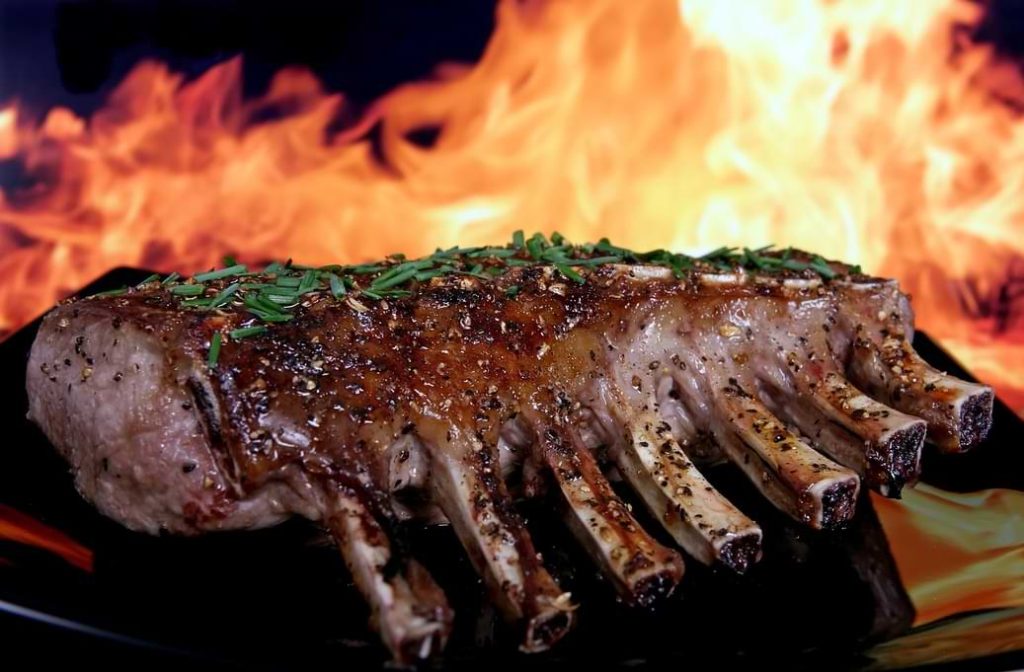 These are some of the best keto-friendly barbecue dishes with least amount of carbs!
Main Dishes:
Brisket (obviously!)
Burnt ends
Pulled Chicken (no sauce)
Pulled Pork (no sauce)
Smoked or Roasted Chicken (Be careful of the battered ones)
Sausage
Ham
Burger Patty (No bun)
Smoked Turkey
Trout
Cod
Shrimp
Catfish (Only without breading!)
While these foods have negligible carbs, watch out for hidden sugars, sauces, glazing, breading, or rubs!
Side Dishes and Appetizers:
Smoked wings (no sauce)
Barbecue shrimp
Mushrooms stuffed with cheese
Broccoli
Green Beans
Collard Greens
Brussels Sprouts
Dressings can be really easy to overeat! You can have blue cheese, Ranch, and Caesar in moderation!
Most barbecue sauces are loaded with carbs and sugar. If you are really craving some, ask them to be served on the side. That makes portion control much easier!
STRICTLY Avoid These BBQ MISTAKES on Keto
Bread, potatoes, and buns are definitely off the keto charts! But there are much more temptations in a BBQ restaurant that you must watch out for!
Dry and wet rubs are the major source of carbs on most BBQ items. You can request your food to be made without them.
Sugar rub poured over large cuts (such as brisket) isn't much of a problem. It only covers the top layer of the meat. But when you have chicken legs glazed with rubs, that's a red sign on keto!
Stay away from "sweet" and "crispy" items in the menu as they have a lot of sugar and breading.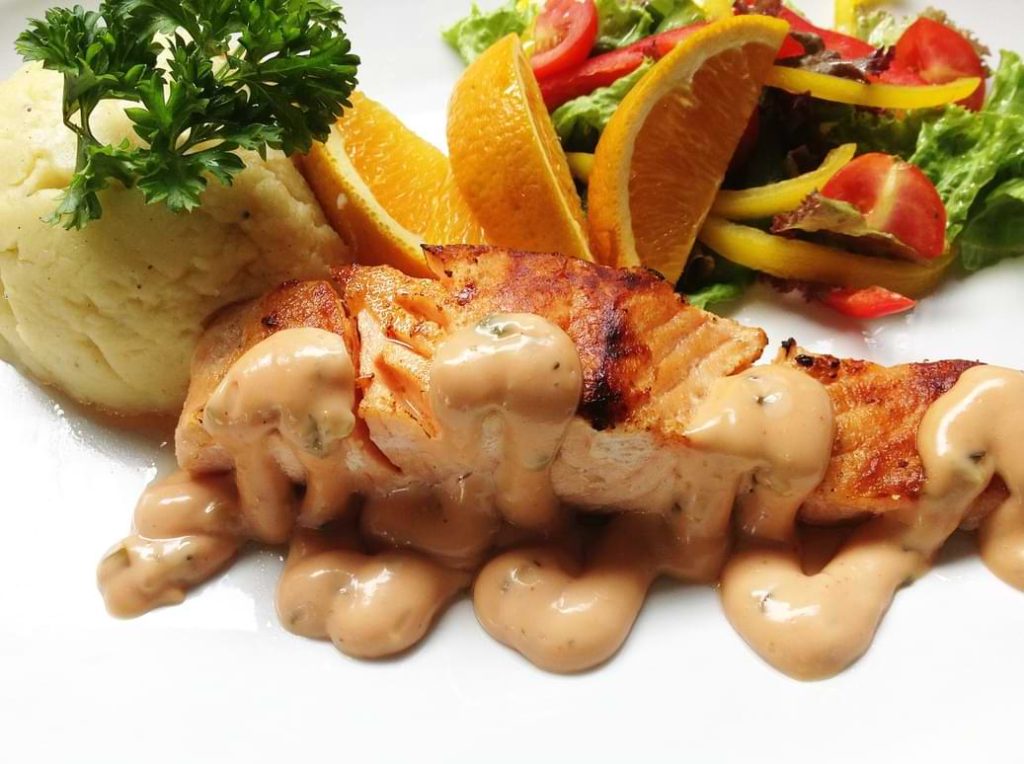 Nix all types of potato dishes such as baked potato, potato salad, sweet potato fries, etc.
Here is a more comprehensive list of DANGER BBQ foods to avoid on Keto:
Anything cooked in BBQ sauce
Bread, Buns, Muffins, Cornbread
All varieties of Corn
Mac & Cheese
Baked Beans
Rice
Croutons, Tortilla Chips, and similar sides
Potato Salad
Desserts (Sugar Alert!)
In your first 2-3 months on keto, you should stay away from "experiments" when dining out.
As you become more carb-adapted, you can try fancier items without being kicked out of keto. But the end result will vary from person to person.
So always be mindful of what goes on your plate in a restaurant!
Conclusion
So is brisket keto-friendly?
You can have brisket on keto as long as it's free from sugary sauces. Texas-style barbecue brisket is perfectly suited for the low-carb diet since it has zero carbs.
Brisket is cut into two halves, the "first" and the "second". Aim for the second half aka the deckle since it has a higher fat content. Replace carb-heavy sides like fries and bread with green leafy veggies such as broccoli.
NEXT: Keto at Wingstop