Wawa has a deli counter AND a gas station! They are one of the most reasonably priced convenience stores. But can you order keto at Wawa?
It is an all-in-one store that has something for every need. Whether you are craving a cookie, or you need a quick savory snack, they have got it all!
Wawa now has more than 700 stores in the East Cost. Today I'm gonna share precious keto tips to keep in mind during your next Wawa trip.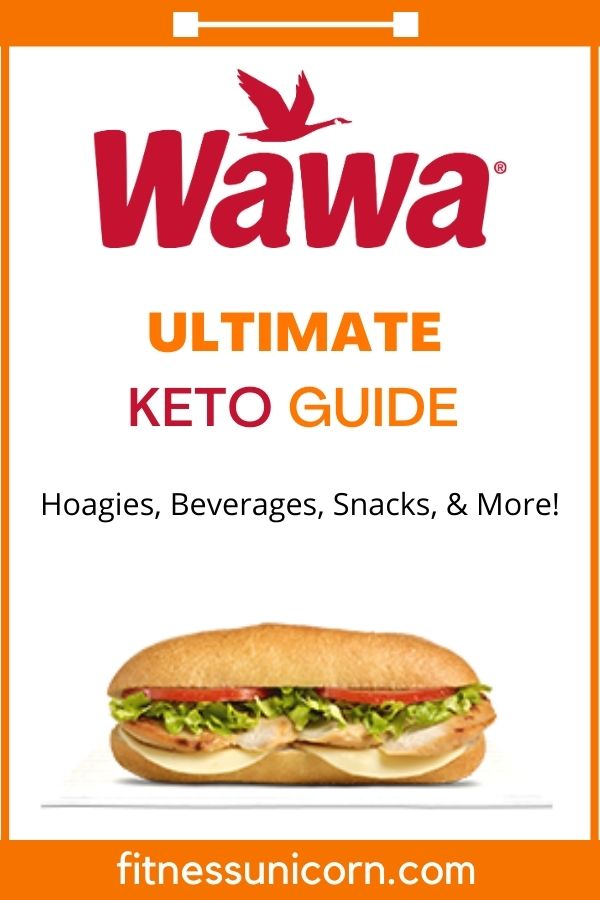 Tired of searching whether certain foods are keto? Download my keto cheat sheet with 210+ keto-friendly foods!
Loaded with soft mozzarella and scrumptious meat, the "hoagie" is Wawa's biggest attraction!
Sadly, all that bread is gonna disappoint the keto gods!
But we do have some keto options at Wawa that will make your gas station visits more enjoyable!
Suggested: Sheetz Keto-Friendly Options
This post may contain affiliate links, which help keep this content free. (Full disclosure)
All About Wawa
Wawa has one of the cheapest gas prices in my area and that's why it's a regular for me.
But ever since I stepped inside their convenience store, I've never looked back!
And if you never heard about Wava, it's is a chain of quick-service stores and gas stations. They are now present in more than 700 locations along the East Cost!
Just like their gas, Wawa is also well-known for its bang-for-your-buck food. As you step inside, you are welcomed with nicely organized and well-stocked food counters.
The vast variety in their food options still amazes me to this day! I've honestly not even tasted half the offerings even though I'm a regular there.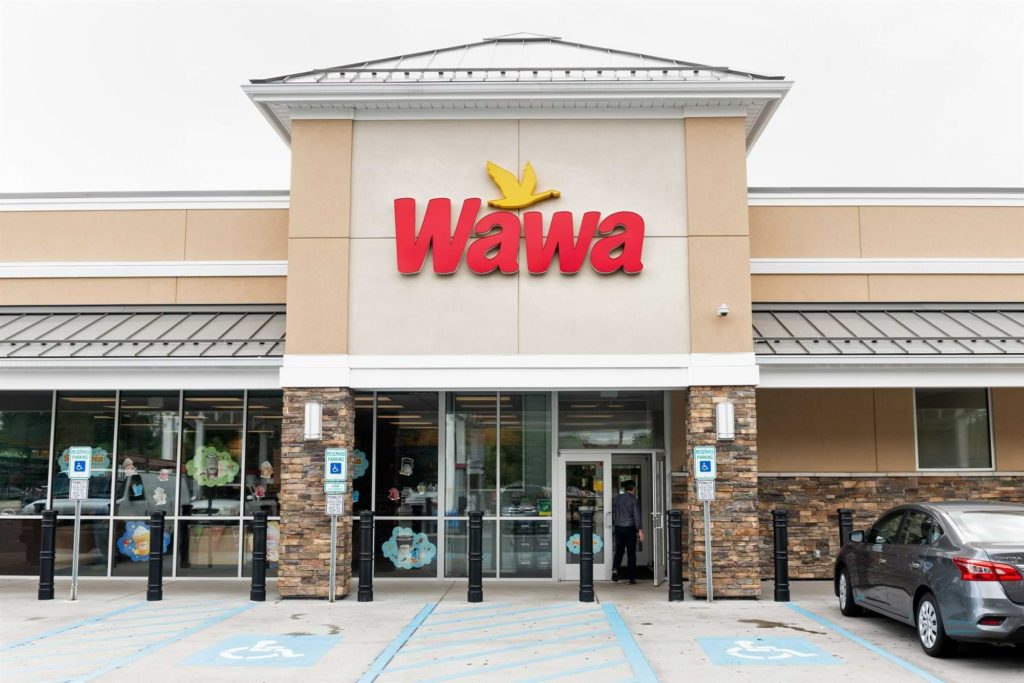 What's more, they also have a digital ordering kiosk where you can customize your own subway-styled sandwiches!
All the sandwiches are freshly prepared right in front of your eyes.
When I'm off-keto, there's nothing better than their Hoagie and Cheese Panini. The food is really fresh and flavor-rich for a gas station find!
They also have a huge variety of soda and other soft drinks, which is nothing unusual for a convenience store. (Keto-ers should probably stick to something like Zevia soda!)
Here's a secret no one will tell you: Wawa was only a convenience store with a deli counter. The gas station came wayyy later!
With that said, let's look at what Wawa offers for the low-carb folks!
Next Read: Keto at Red Robin
Keto Approved Foods at Wawa
If you've never eaten there, your first question must be "Who the heck eats at a place that fills gas?"
Yeah, I know the combination isn't the best, but trust me the food is worth it!
And as the saying goes: "Never judge a book by its cover."
You have plenty of low-carb options to enjoy on your next gas-filling trip to Wava. Let's go by them one by one:
Chicken Salad Bowl
Their chicken salad bowl is one of my go-to keto meals at Wawa.
But you have to request the staff to EXCLUDE these items from your order:
No Croutons
No Onions
No Cucumber
No Tomatoes
And keep the dressings to a minimum! Why add extra carbs?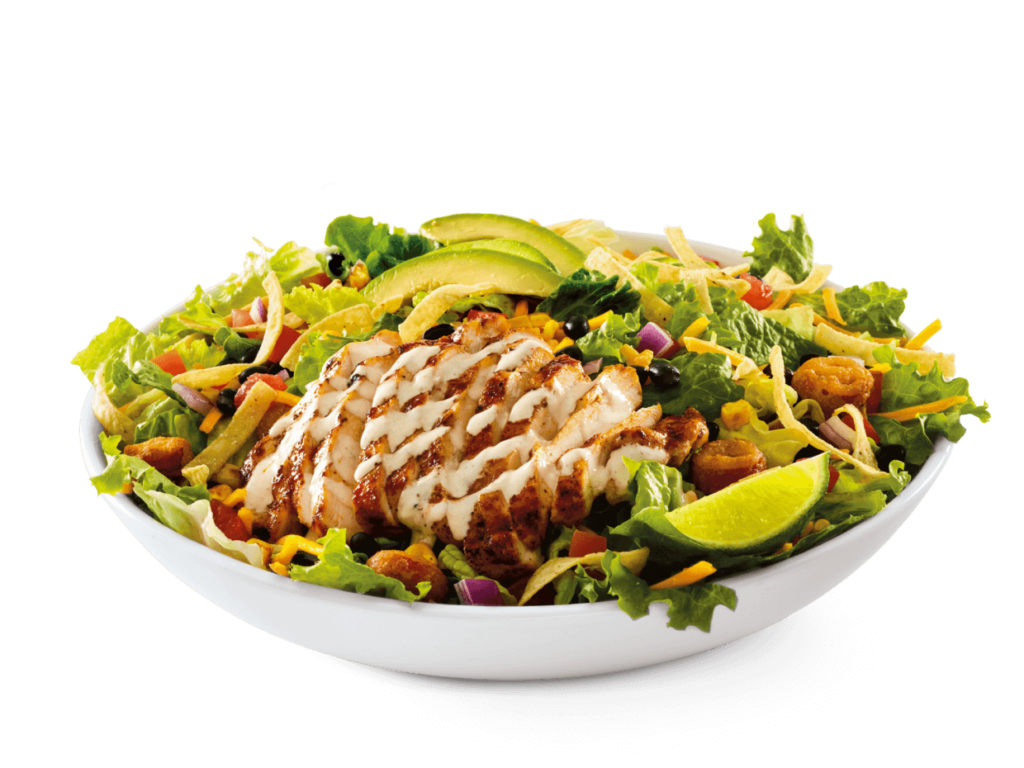 Their famous hoagie and cheese panini is definitely off-limits on keto. They are filthy rich in carbs!
But you can get your salad wrapped in lettuce to mimic a taco!
And you can also pick up pork rinds from their chips section! They are high-fat zero-carb snacks ideal for the keto diet.
Hoagie (Without Bread)
Hoagies are similar to a subway sandwich, loaded with meat, veggies, and dressings!
Get yourself a double meat Italian hoagie (Italian+pepperoni, provolone) with spinach, onion, and seasonings.
Ditch the bun and request for lettuce instead, just like you'd have bunless burgers at Wendy's.
And if you are really hungry, pair it with some Wild Bill's beef jerky. I'm sure you'll not feel any hunger pangs for at least a few hours!
When in doubt, simply order a keto-friendly hoagie. And while it's being made, just tell them to ditch the bun and serve it with some lettuce.
Breakfast- Bowls & Omelets
You'll never run out of keto breakfast options at a Wawa chain store!
They have meat and egg-based omelet bowls to keep you feeling satiated till lunchtime.
Pick from any of the following:
Egg Omelet Bowl: 120 calories, 9g fat, 8g protein, 3g net carbs
Egg White Omelet: 140 calories, 7g fat, 13g protein, 3g net carbs
Bacon & Egg Omelet: 260 calories, 20g fat, 15g protein, 3g net carbs
Chicken Steak & Egg White Omelet: 200 calories, 10g fat, 24g protein, 4g net carbs
Egg Omelet Beyond Sausage Patty Bowl: 220 calories, 17g fat, 15g protein, 4g net carbs
Egg White Omelet Beyond Sausage Patty Bowl: 180 calories, 11g fat, 16g protein, 4g net carbs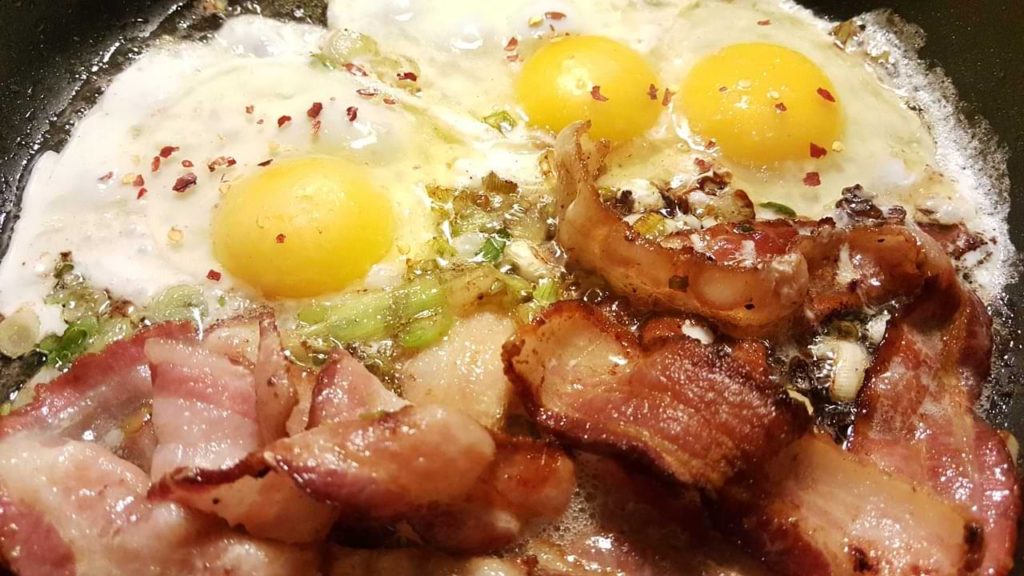 You may want to add further toppings and dressings. Pick from these low-carb options:
Toppings:
Hot Peppers (1g net carbs)
Jalapeno Peppers (1g net carbs)
Onions (1g net carbs)
Pickles (0 carbs!)
Roasted Red Peppers (1g net carbs)
Spinach (0 carbs!)
Cheese:
Cheddar Cheese
Provolone Cheese
Swiss Cheese
Yellow American Cheese
All of the cheeses have 0 net carbs except the White American Cheese, which has 1g of net carbs.
Sauces:
You have 4 sauces with 1g of net carbs each:
Cheddar Cheese Sauce (1g net carbs)
Cherry Pepper Relish (1g net carbs)
Creamy Chipotle Sauce (1g net carbs)
Garlic Aioli Sauce (1g net carbs)
Seasonings:
Pick any from these ZERO carb seasonings:
Extras:
All of their "extras" are jam-packed with carbs! The only keto-friendly addition is the Extra Fresh Salsa having negligible carbs.
These toppings and dressings are surely low-carb but they can easily add up! Try keeping them to a minimum.
Tip: Strictly avoid any salad or bowl that comes with a biscuit. They have a shitload of carbs and can throw you out of ketosis!
Hard-Boiled Eggs
There's no doubt in the world that eggs are a super-food! Hard-boiled eggs makes an excellent keto-friendly snacks when you are out on the run.
You can get a pair of hard-boiled eggs at Wawa to calm your hunger in between the meals!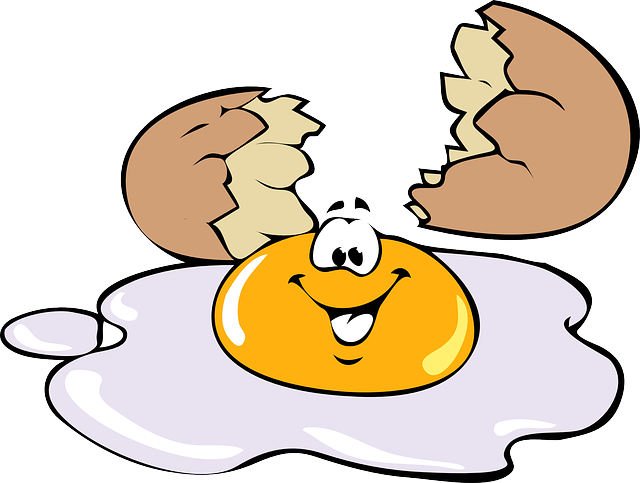 Here are the complete nutrition values found in one large hard-boiled egg:
Calories: 77
Carbs: 0.6 grams
Total fat: 5.3 grams
Saturated fat: 1.6 grams
Monounsaturated fat: 2.0 grams
Cholesterol: 212 mg
Protein: 6.3 grams
(Source: Healthline)
You'll hardly get over 1g of net carbs per pair of hard-boiled eggs. In my opinion, that's definitely a win-win!
Beverages
When it comes to finding keto beverages at Wawa, always look for sugar-free options.
Wawa's brewed coffee has to be the most keto-friendly beverage!
Luckily, they offer plenty of low-carb additives and creamers to light up your coffee:
1% Milk (1 tbsp)
2% Milk (1 tbsp)
Almond Milk (1 tbsp)
Half and Half (1 tbsp)
Avoid their flavored creamer because it has as much as 6g carbs per tbsp!
When experimenting with other beverages, always check their carbs in the nutrition calculator. Even if a drink sounds keto-friendly, it may be having tons of sugary carbs inside!
For example, they offer a "Hot Matcha" made with almond milk. And we keto folks always think of almond milk as a low-carb alternative to regular milk!
But you'll be surprised to know that one 12 Oz Hot Matcha (made with almond milk) has a whopping 35g of net carbs!
Note: A single serving of whipped cream on your beverage will add anywhere between 2-5 grams of extra carbs!
Is Wawa Ice Tea Keto?
Wawa also sells diet iced teas which are unbelievably refreshing during the summers!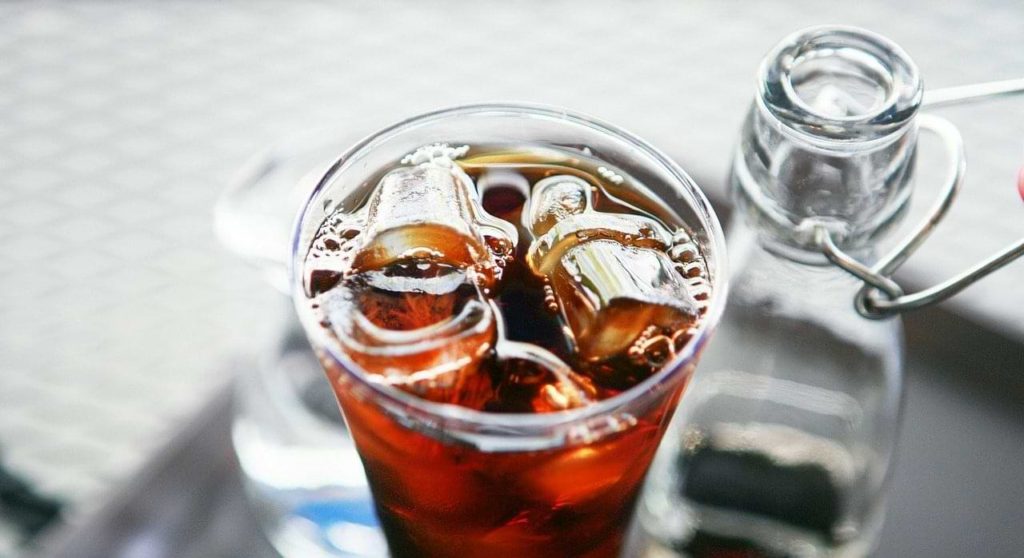 Choose from these low-carb diet iced teas on your next visit to Wawa on keto:
Diet Green Tea (1g carbs)
Diet Iced Tea with Lemon (2g carbs)
Diet Lemonade (3g carbs)
Diet Lemonade Tea (3g carbs)
Diet Peach Tea (3g carbs)
Diet Raspberry Tea (3g carbs)
Well, 3g of carbs is still a big deal for a "diet" beverage on keto!
I guess you are better off with diet coke since it has the same sweeteners (aspartame) but without the carbs.
(The health aspects of Aspartame is a topic for some other time!)
Surprisingly enough, even their Unsweetened Ice Tea shows 1g of carbs on the official website. I seriously think that's a mistake!
Is Wawa Broccoli Cheddar Soup Keto?
While Broccoli is a keto super-food, Wawa's Broccoli Cheddar soup is not at all keto-friendly!
A single small serving has 9 grams of net carbs, which is too much for something that barely feels like you had something!
I'd rather spend 9g of carbs on a meal that keeps me feeling full for hours.
Also, it has a much lower fat content (just 15g!), giving it a poor fat-to-carb ratio for a keto snack.
More: Is Mission Carb Balance Keto?
Customizing Your Order
This is a very less-known fact that you can actually customize your Wawa order by pressing the "special order" button!
There's only so much you can do on the digital kiosk.
But if you press that button, they will give you a call while prepping your order and you can explain all the customizations you need!
Since the menu is somewhat different across all the Wawa stores, customizations really come in handy for keto enthusiasts!
Whenever in doubt, follow these simple keto rules for customizing your order:
Avoid all sources of carbs: buns, tortilla chips, breading, and fries.
When ordering salads, nix those carb-laden croutons.
Try to have minimum dressings, as they often contain hidden carbs.

Stick with zero-carb beverages: water, black coffee, unsweetened iced tea, or diet soda.
Wawa also has an online nutrition calculator where you can simply punch your food and get detailed information about the macros.
Most Important Tip: Always walk in with a predecided order so that you aren't tempted with cheat food!
Read: Your Guide to Keto-Friendly Ice Cream
Conclusion
You have a ton of options when eating Keto at Wawa!
A road trip on keto shouldn't be a cause of worry since you have stores like Wawa to suit all your low-carb needs.
Just keep these points in mind:
You can have a simple chicken salad bowl without croutons or tomatoes.
Get your Hoagie in a bowl without the bread.
Egg and Bacon breakfast bowls are your friend!
Thirsty? Try their brewed coffee and diet iced tea.
When in doubt, take the help of their nutrition calculator.